Hi!
Today we are getting some much-needed sun, and it has me thinking about my family trip to Savanna Georgia. A few years ago my family and I stayed on Tybee Island, in the cutest little condo on the ocean. We enjoyed Tybee Island so much! We had planned to go back last year but well, you know, with how the year went. I don't think many of us did too much traveling.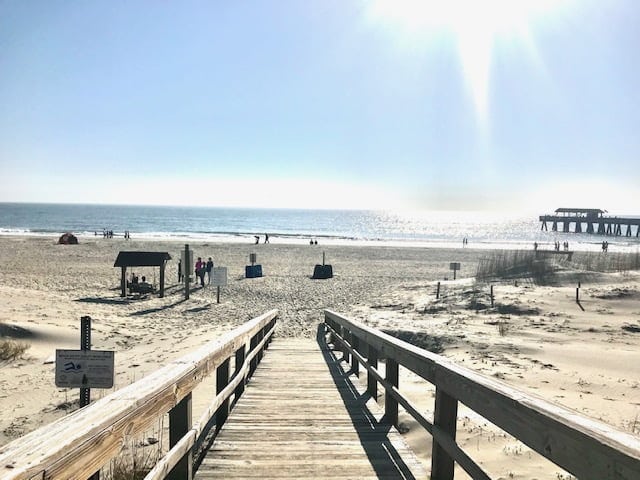 We decided to stay on Tybee Island and drive to Savannah to explore. Tybee Island was so charming. The people were so sweet. We felt like we were staying in a little town where everyone knew everyone. Within a day, we all were known, as well Lol.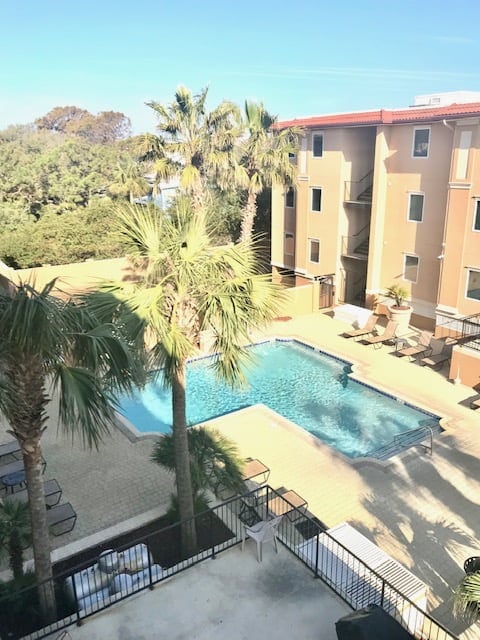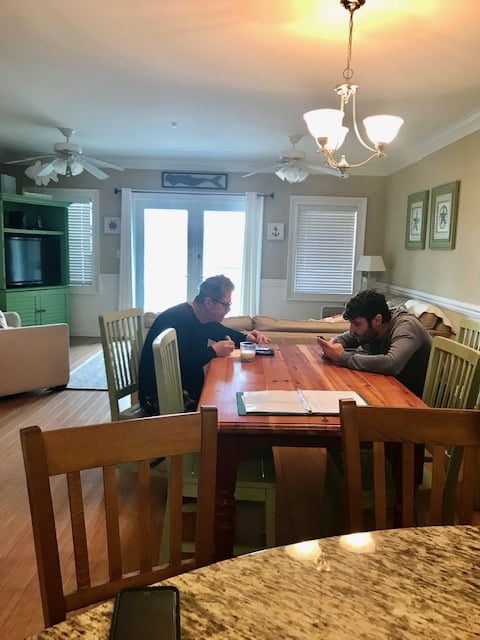 Each morning we would walk the beach and enjoy it again in the evenings. The ocean was just so gorgeous! The seagulls flying all around, I love hearing their little chirps, lol! The waves and sounds of the ocean I could listen to all day! Tybee Island's sunrises and sunsets are like no other!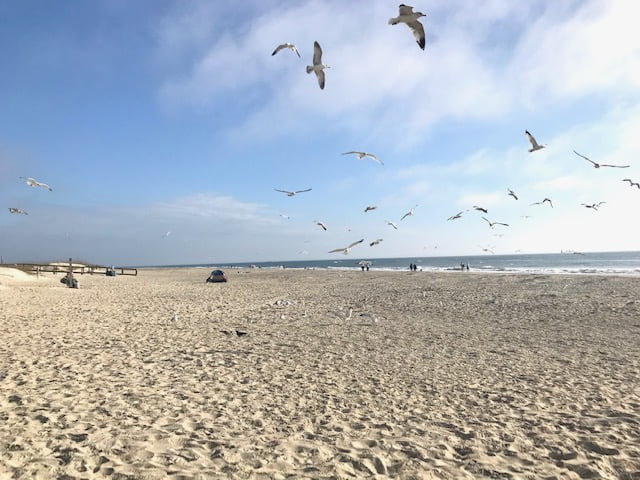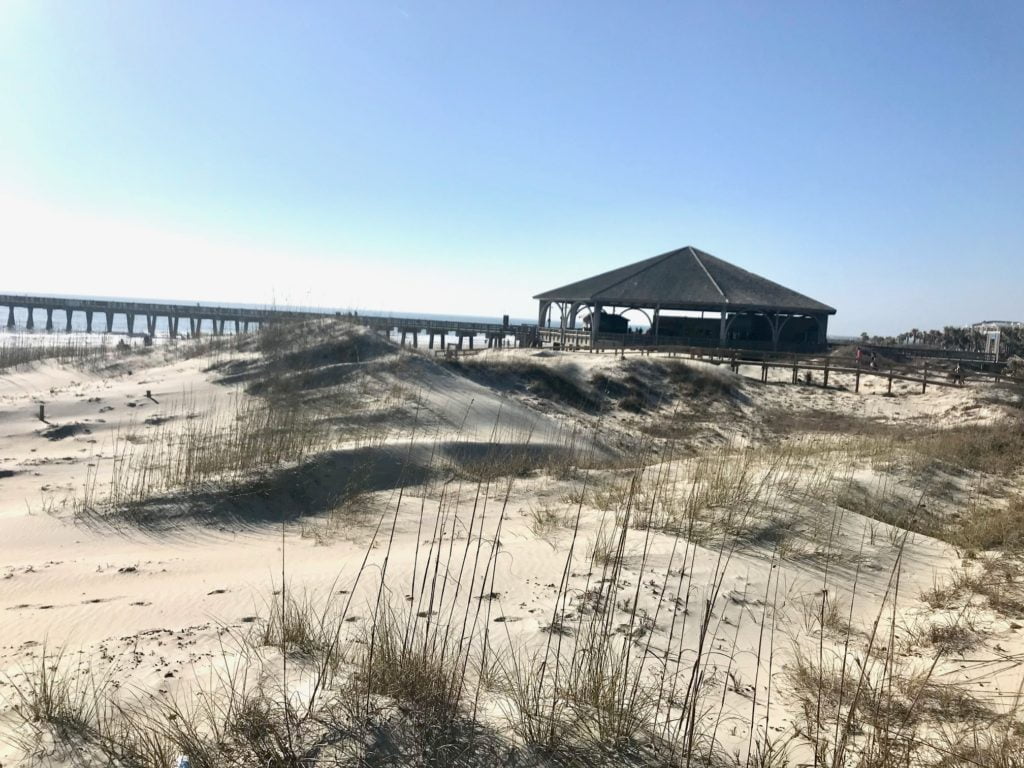 During the day we went into Savannah, which was a beautiful 25-minute drive. We all decided we would walk the squares. We wanted to explore each area. Each square is typically 200 feet north to south and 100 to 300 feet east to west. We walked all 22 squares!
The first day in Savanna I wore the cutest shoes and a really cute outfit! I was so excited to be there, all dressed up thinking I was cute! Well, the cuteness didn't last long! Many of the streets are pebbled or brick, heels did not go so well! I know, who would have even thought about wearing heels to walk and sightsee, me that's who! Trying to be cute! It's also pretty muggy in Georgia, so dress for the activity and occasion. Comfort is most important!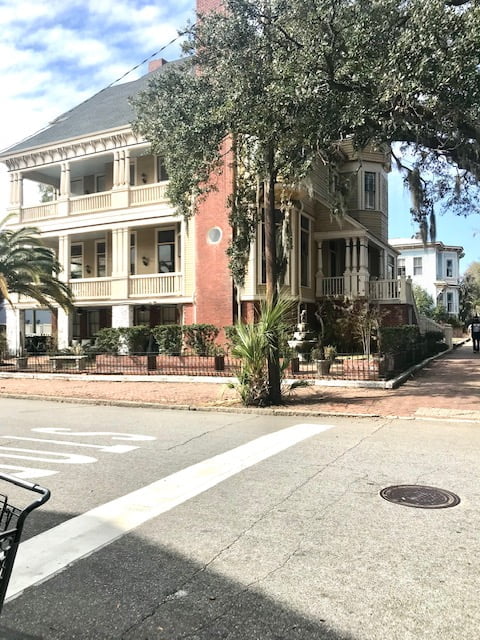 While walking along the streets of Savannah you can see the sidewalks are brick or cobblestone. The homes are just beautifully kept. You can tell the homeowners have so much pride in their homes.
Everywhere we went the people were so friendly, they made you feel right at home!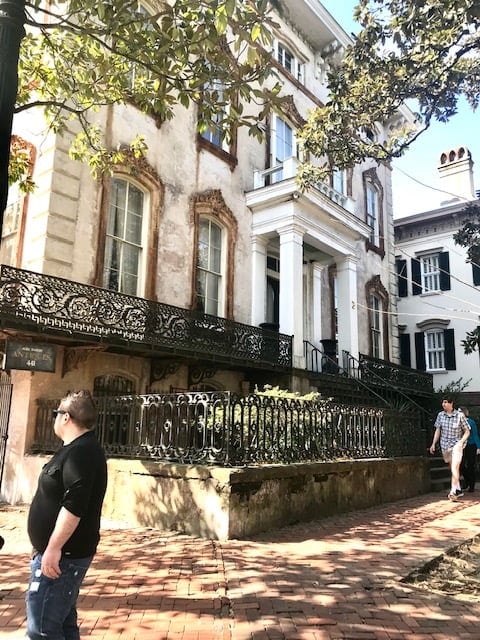 Monterey Square is supposed to be the most picturesque square, I would agree! Forsyth Park was just as lovely! The Forsyth Park fountain was just so gorgeous! And of course, we took pictures by the fountain!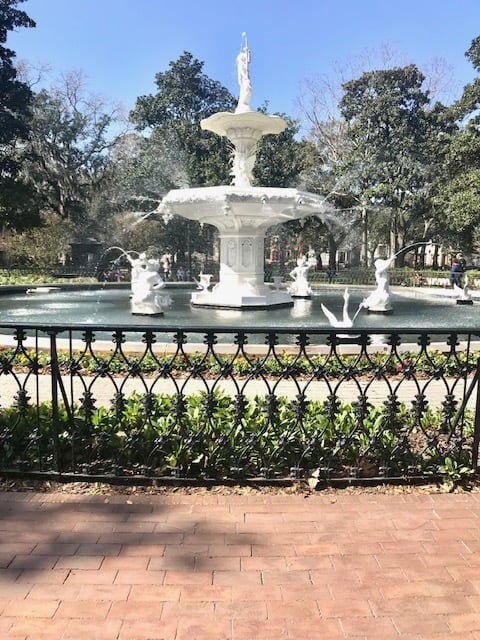 And we had to visit The Cathedral Basilica of St. John the Baptist Church.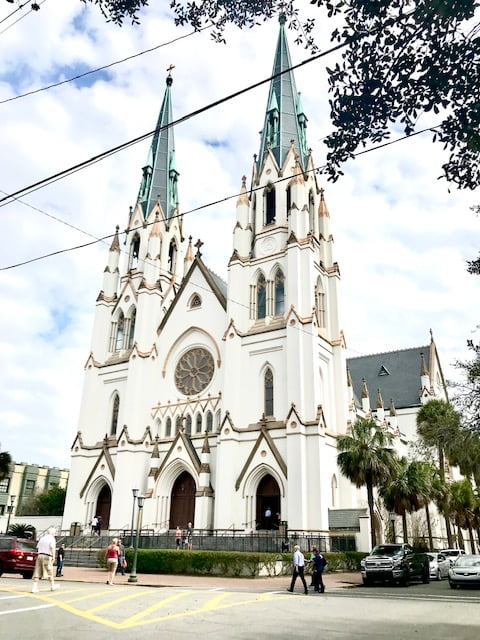 The church is located in Lafayette Square. The church is much larger than what it appears in these pictures. Trying to take a picture wasn't easy. It is such an impressively beautiful building with a french gothic architectural design! The inside of the church is just as impressive! It's breathtaking!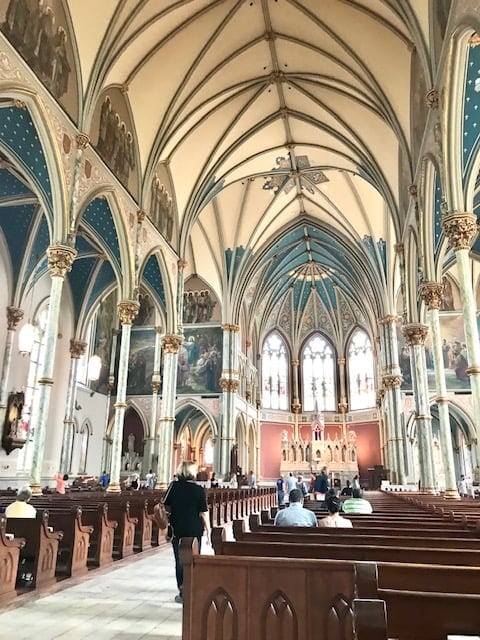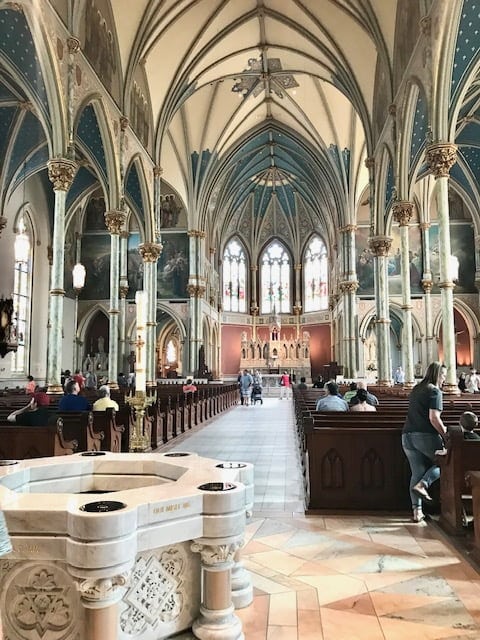 The church has a history of its own. A fire in 1898 left only a few walls standing and it took 13 years to restore the church. The church has gone through a few more renovations through the years. The day we went it was hot and sunny, and we all thought the church smelled of magnolia, lol.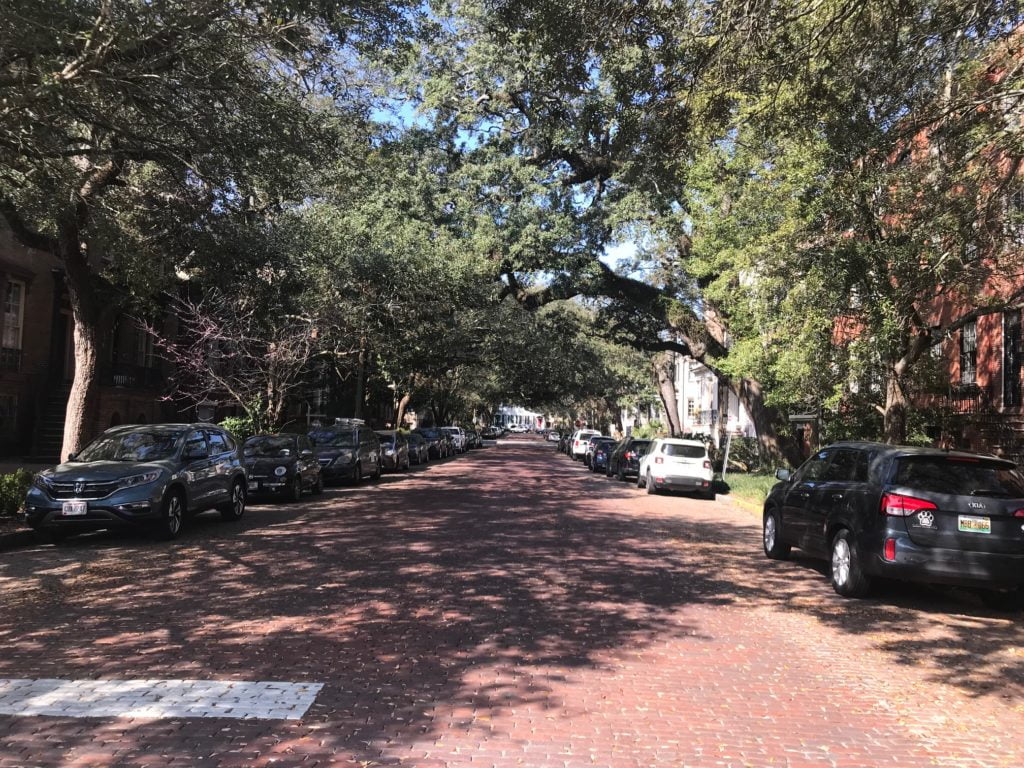 We dinned at a few fabulous restaurants! If you have dietary restrictions or are vegan, gluten-free, you'll have no problem finding a place to accommodate you in Savannah. Most of the menus had these options included on the menu. At one restaurant the chef came out to ask if there was anything they could do to make my meal safer. I was so impressed!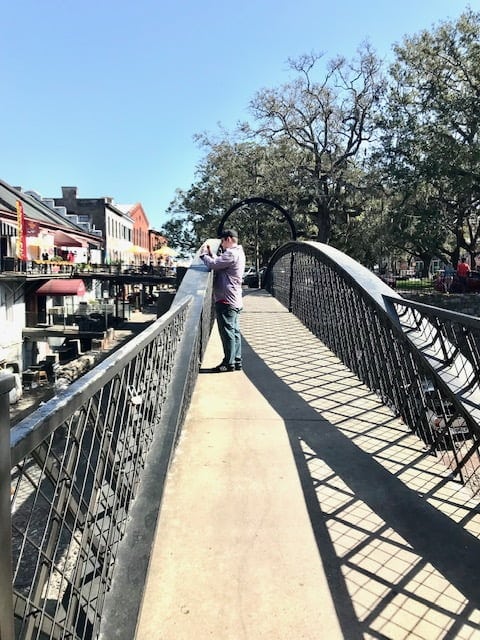 We also spent a day touring the River Street area. It's 2 miles of restaurants, shops, parks, delish desserts, and bakeries. Plan on a day or two exploring the River Street area. We had lunch at the Moon River Brewing Company right on the main street. My guys thought they had the best build your own burgers. I had a burger salad it was amazing! We ate at a few restaurants during our stay, and we all agreed the food was great wherever we ate!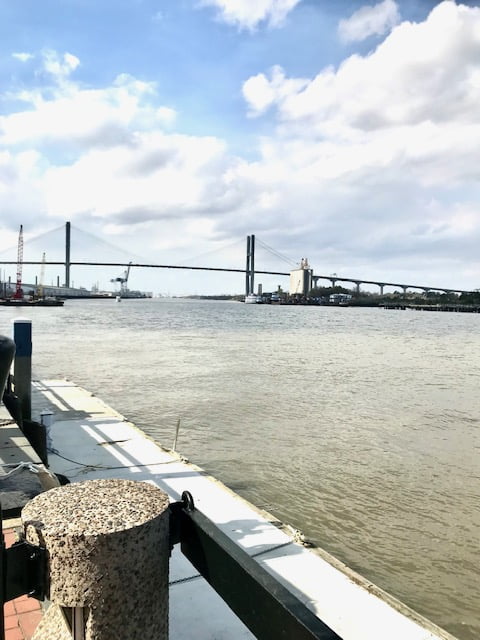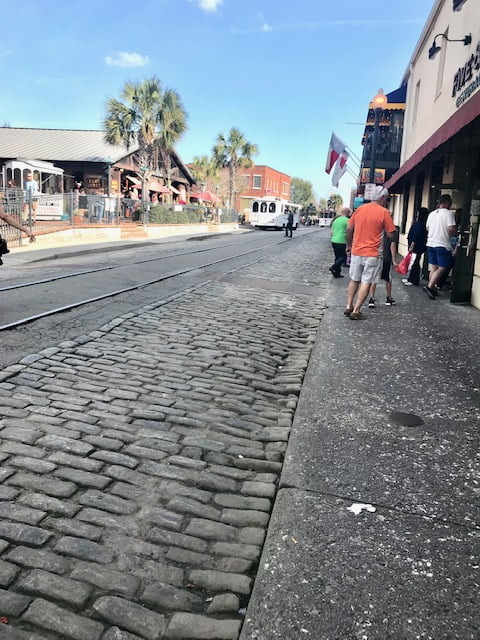 We enjoyed our trip so much, spending time together as a family is such a blessing. Our daughter was unable to join us on this trip. She was truly missed. There was so much to see and do in Savannah and staying on Tybee Island was a great choice.
After our trip to Savannah and Tybee Island, we headed to Charleston, South Carolina, and stayed on the Isles of Palms. Next week I'll share our trip with all the pictures! Wow-what a stay we had!