How to host a fun Christmas luncheon.
I know Christmas is over and I'm a little late getting this post out. I still want to share this Christmas luncheon post on how to host a fun Christmas luncheon. In my Saturday Scoop and on my stories for weeks I have been sharing about the Christmas Luncheon I was hosting. With all the holidays and my son coming to visit I got a little behind in sharing this post.
My sister and I were taking our daughters to see the Nutcracker ballet and decide to have lunch before we went. I was so excited to do a Christmas luncheon and decided to add a nutcracker theme to our lunch. I've never seen the Nut Cracker play and I was so excited to finally see the play and I really didn't know what to expect! But it was so wonderful and so full of Christmas!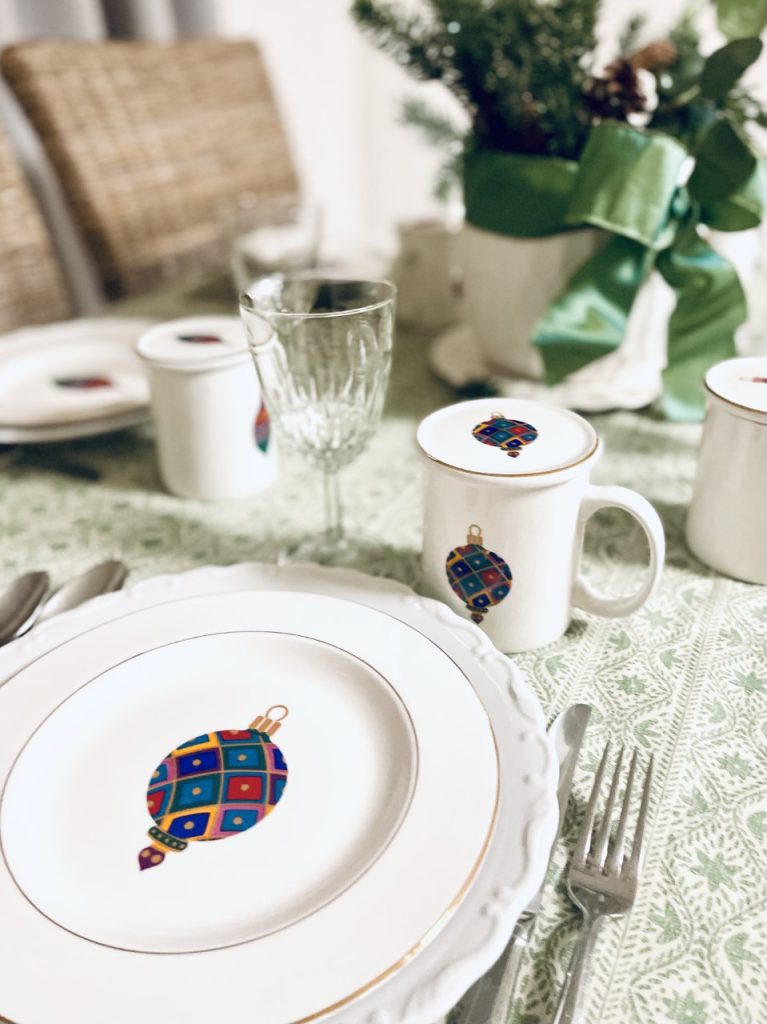 Our day started in the late morning and it began with an early lunch of soup's, salads, vegetable's with dips, croissants and desserts! I used Christmas dishes in the theme colors of the nutcracker. I love to host parties and especially at Christmas time. There were six of us for lunch so it was much more manageable to set a table scape and create fun foods!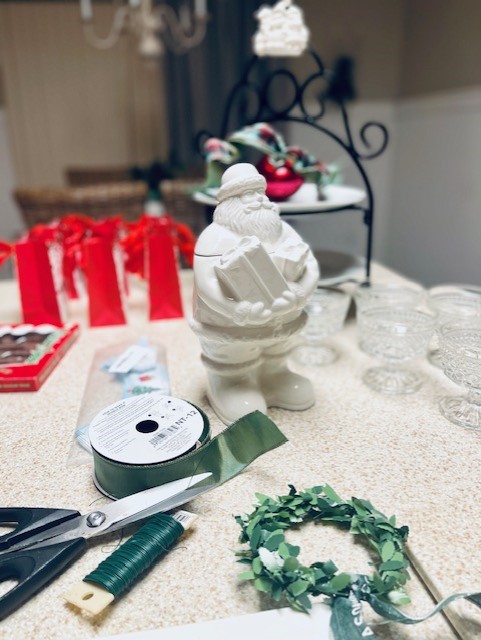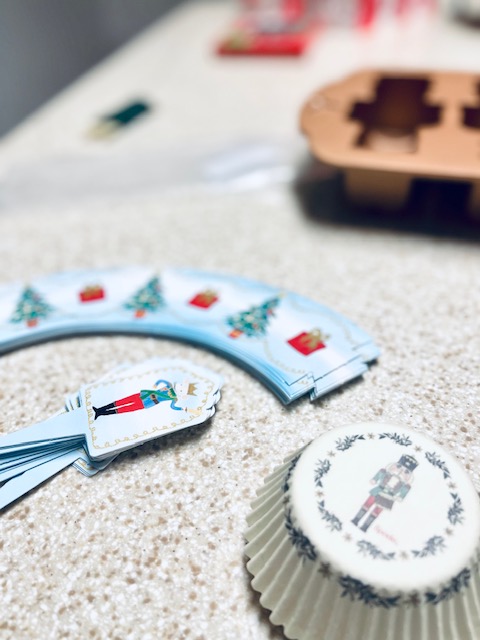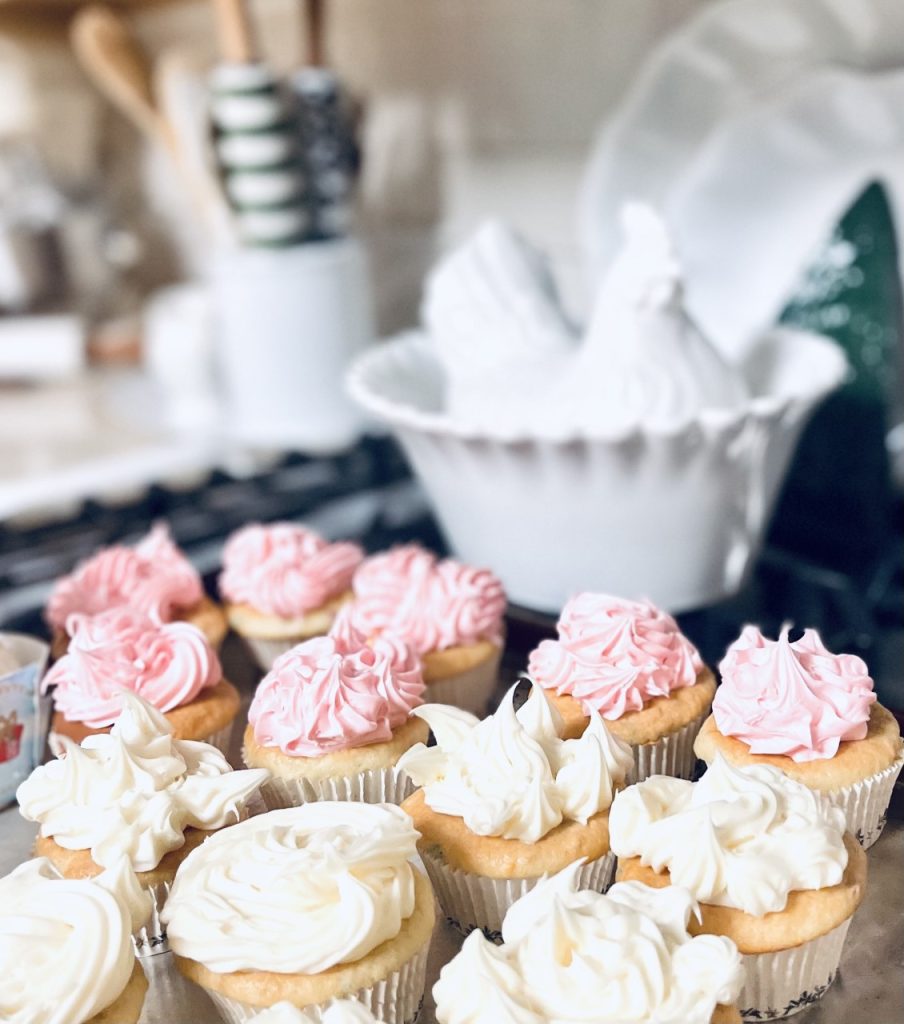 Christmas Luncheon
I think soup for a holiday luncheon works very well! This day I had two different kinds of soup for our lunch. I made a gluten free minestrone soup with little meat balls and a gluten free chicken pastina soup. The pastina soup had little noodles which are so fun to use in soup! The nice thing about making soup for a luncheon is you can make it the day before the party. I also made a few different salads to serve for our lunch, such as a cherry kale, strawberry pecan salad, and a mixed green salad. All of these food items can be made ahead which saves some time on the day of the party.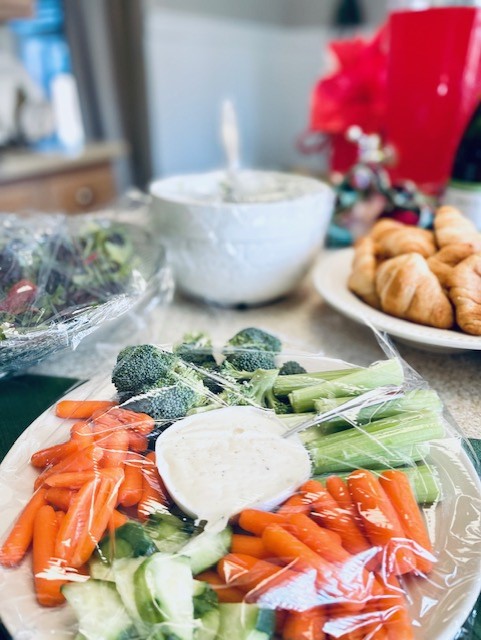 I also like to add a few finger foods such as cut up vegetables with dips, crackers and or breads. We must have desserts too! For this luncheon I had two different desserts, cupcakes and fruit cups with whipping cream.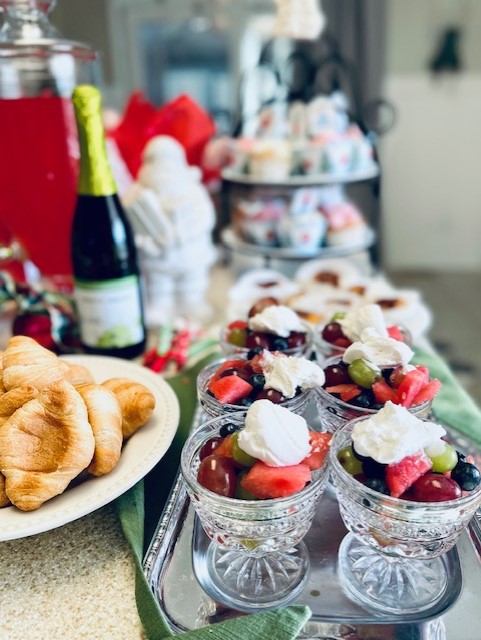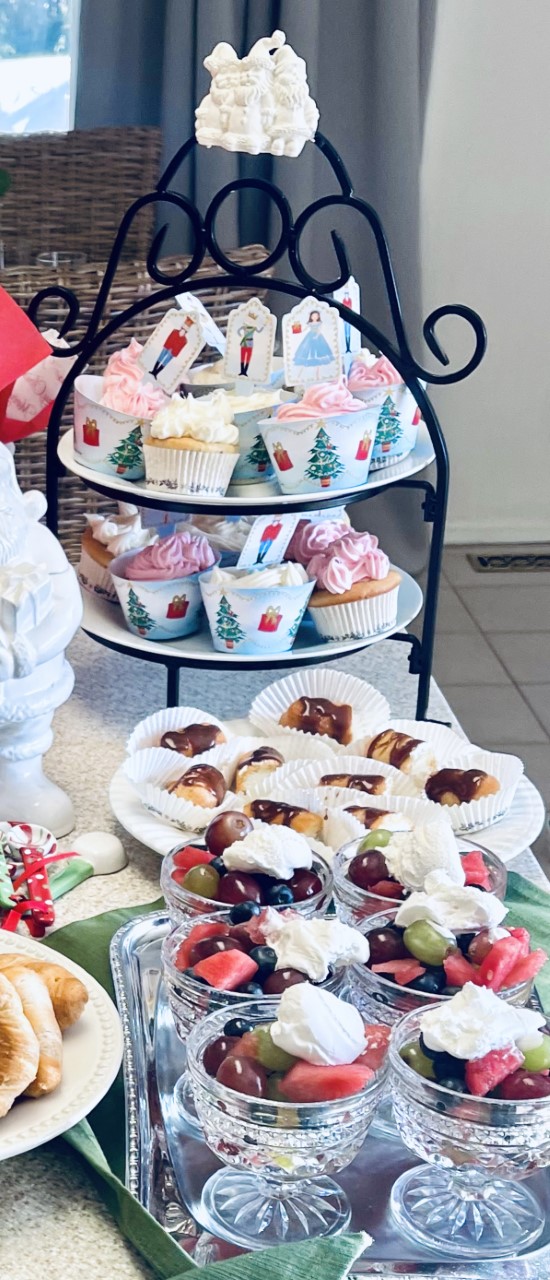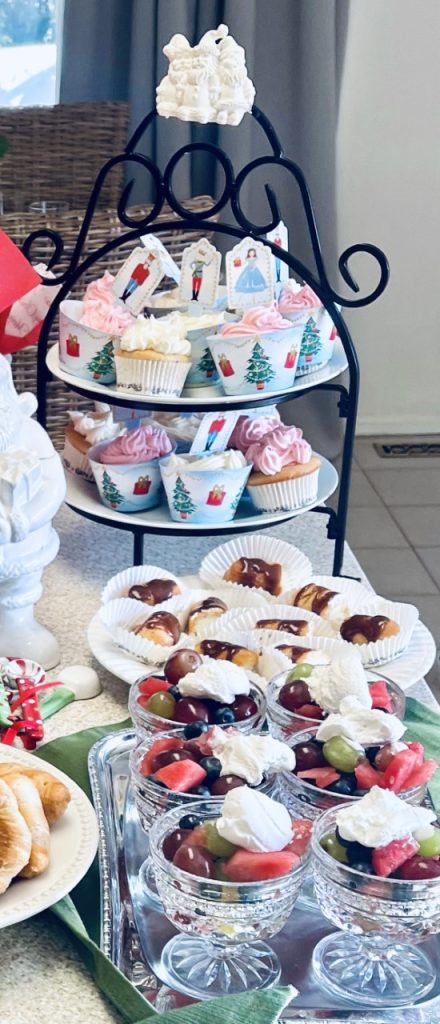 Christmas Luncheon Fun
With this Christmas luncheon I wanted to have a fun little gift for my guest. So each guest received a nutcracker ballerina ornament for their tree and a little dish with their initial. The initial on the little dish was done in a plaid design in the nutcracker colors. It was so cute and fun! I wrapped each gift and placed each in a cute little bag that kept with my nutcracker theme.
Each guest really enjoyed their Christmas gift, we had such great conversation and the food was so good too!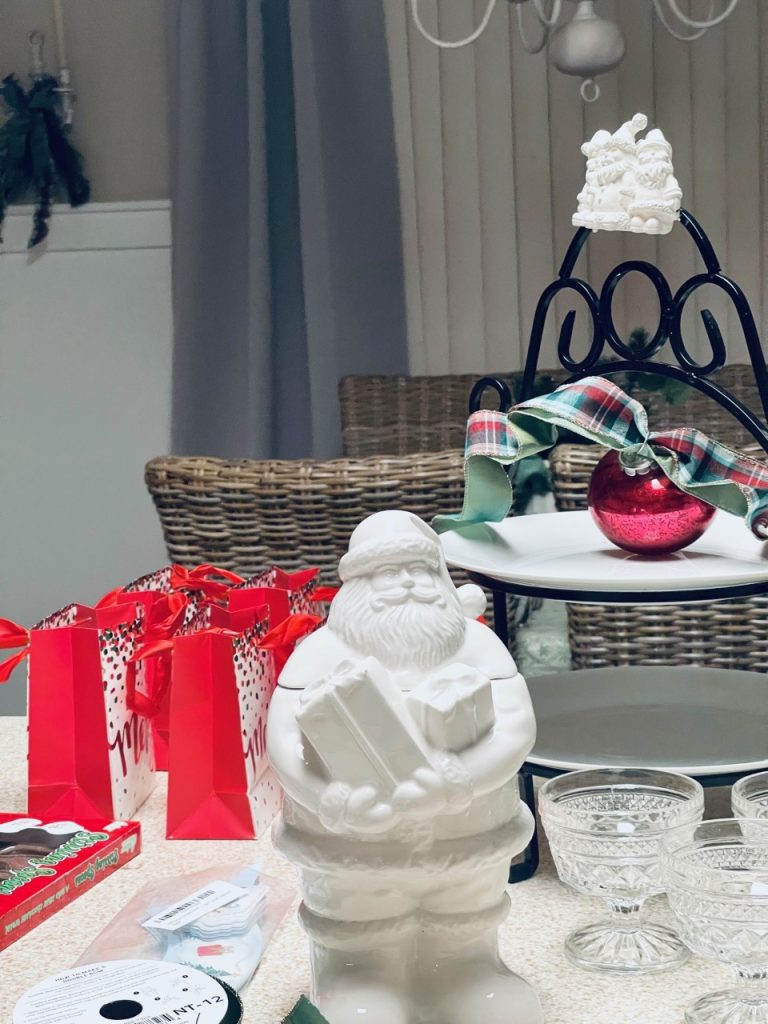 How To Host a Fun Christmas Luncheon
First you'll want to make a guest list of whom to invite
Then pick the day and date
Next decide if you'll want to do a Christmas themed luncheon
You'll then choose what foods to serve keeping in mind how many guest you invite to the luncheon
Make a grocery list of what items you need to pick up
Decide on what dishes, flatware, glassware, table cloth, and napkins to use
I then decide on the centerpiece for the table
I set my table the night before the luncheon and set up the area for food and drinks
To save a little time I used already made frosting for the cupcakes, and dips were store bought. I also purchased croissants already prepared.
Prepare some of the food the day before if the food allows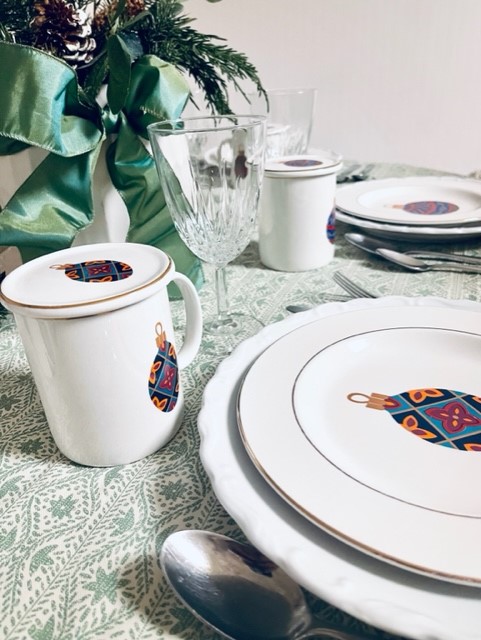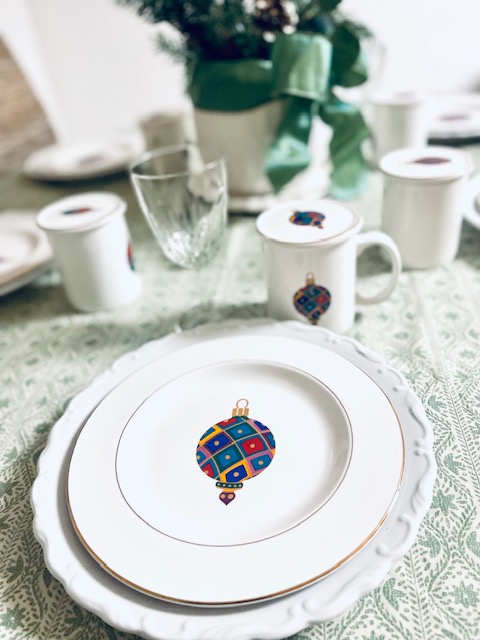 Enjoying The Christmas Luncheon
Doing as many items ahead of time on the luncheon list help to make the Christmas luncheon more enjoyable. I truly believe if the host of the party enjoys her/or him self so will the guest. With good preparation and planning the hostess will be more relaxed and have the time to spend with the guest. I can't wait to share with you all about the play, how we saved money and the fun we had after the play! So check back and I'll also be sharing the recipes from our Christmas luncheon.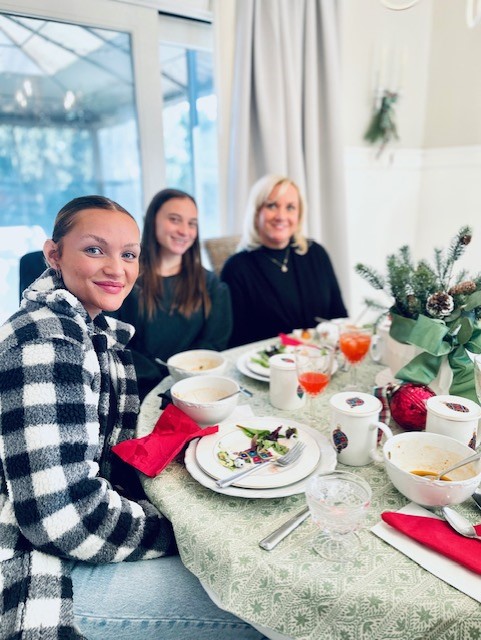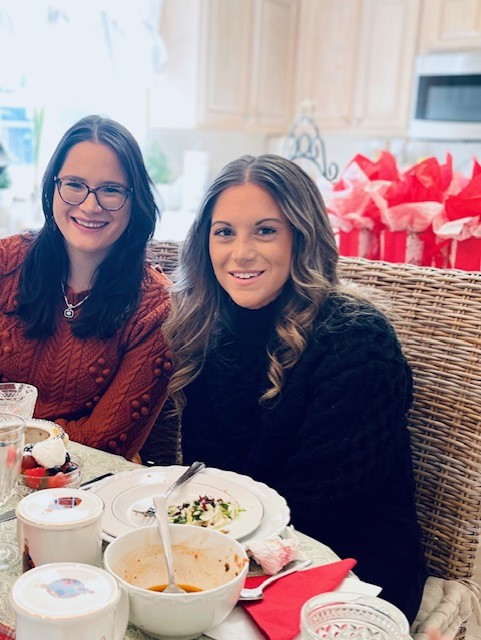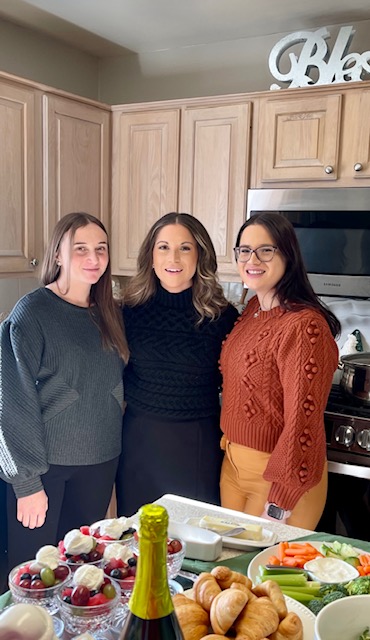 Happy Holidays and Blessings for a Healthy Happy New Year!
Mary Anne,
With Valentines day coming up here's a delicious recipe for a gluten free heart cake, it's an oldie but fun post! https://houseofmar.com/happy-valentines/
Items I used for The Fun Christmas Luncheon