I really like to dress my home for all the seasons! It just makes me so happy! One thing that I do during the colder months is add some spring flowers to my decor. I add faux flowers to my home. I know, I use to think the same thing, faux!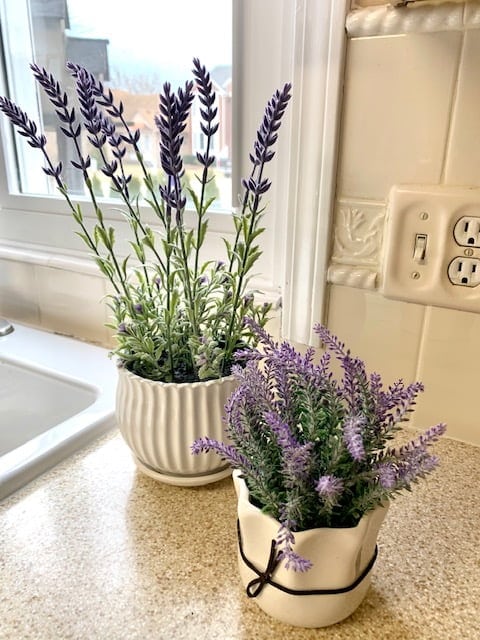 You may be surprised at how real they look. Faux flowers are made so much better than they were before.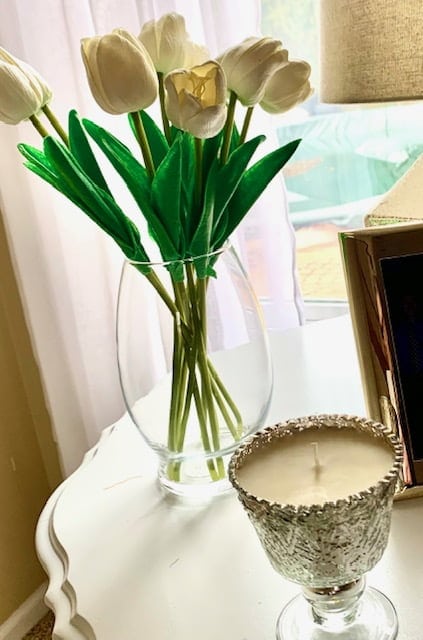 When I walk into a room and see flowers sitting on the coffee table or in the kitchen, the room feels so comfortable to me!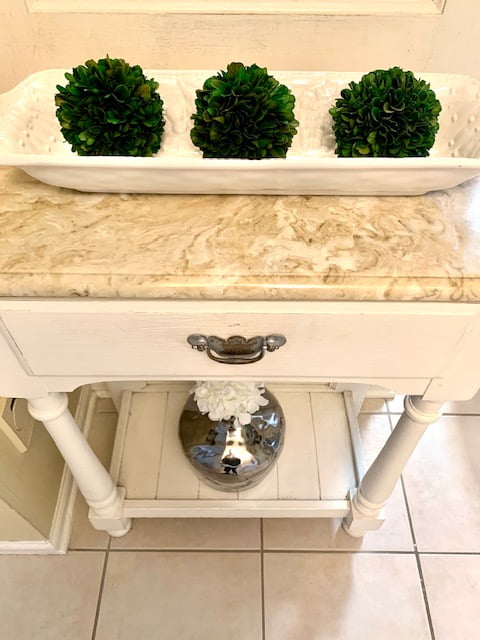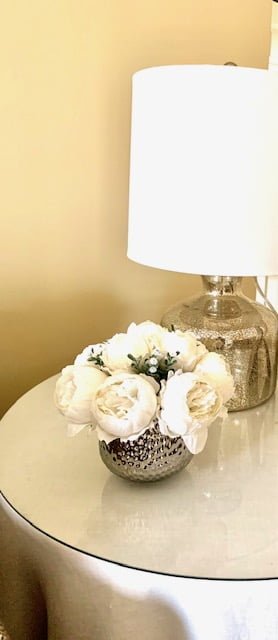 And you can find faux flowers in almost any store!
The local florist will have floral arrangements created for the home, sometimes they are a little pricer.
I have found a few online companies at a good price point. Also, Amazon has a great selection, oh and don't forget about Etsy!
When I add flowers to the rooms in my home I think the room just feels dressed!
Here in the midwest, the winters are long, we usually don't start to see our flowers bud until maybe late April. We have even had snow in May! I actually don't plant outdoors until after memorial day because the weather is just too cold! So with all this cold weather, I think maybe this is why I have the need for flowers around the house real or faux!
Adding a few touches to your faux flowers or plants can make them look more authentic.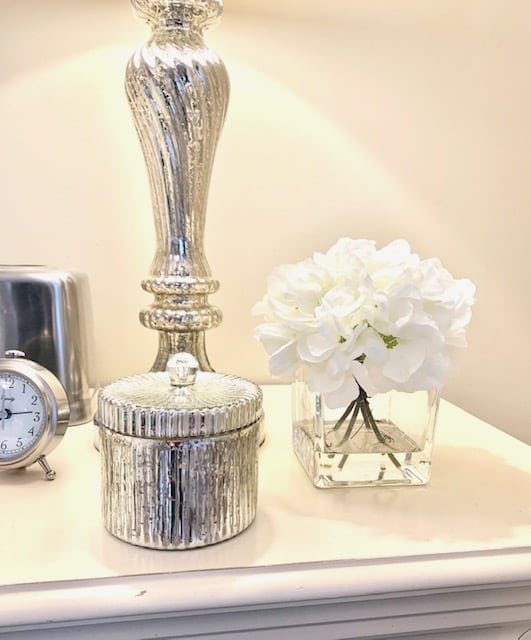 Adding a little green moss around the top of a plant or flower gives a more realistic look. Decoupaging the leaves of a plant or flower with white glaze, gives the leaves more depth. I also add faux flowers to my real plants and real flowers to make the arraignment look fuller.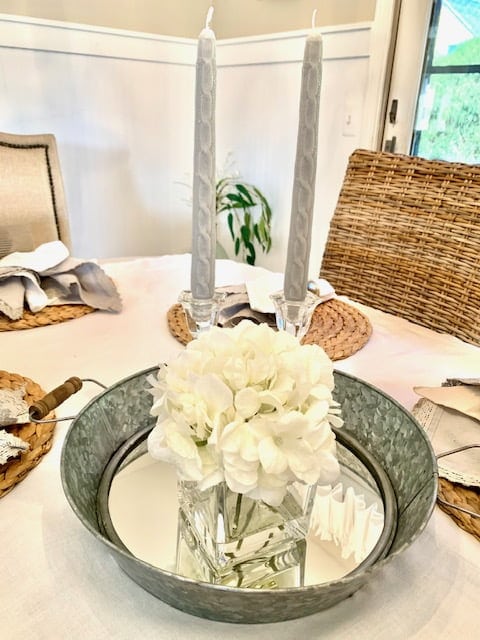 Simplicity with a little flower in a tray with candles is always special! I even add little wreaths to my candles to dress them up some.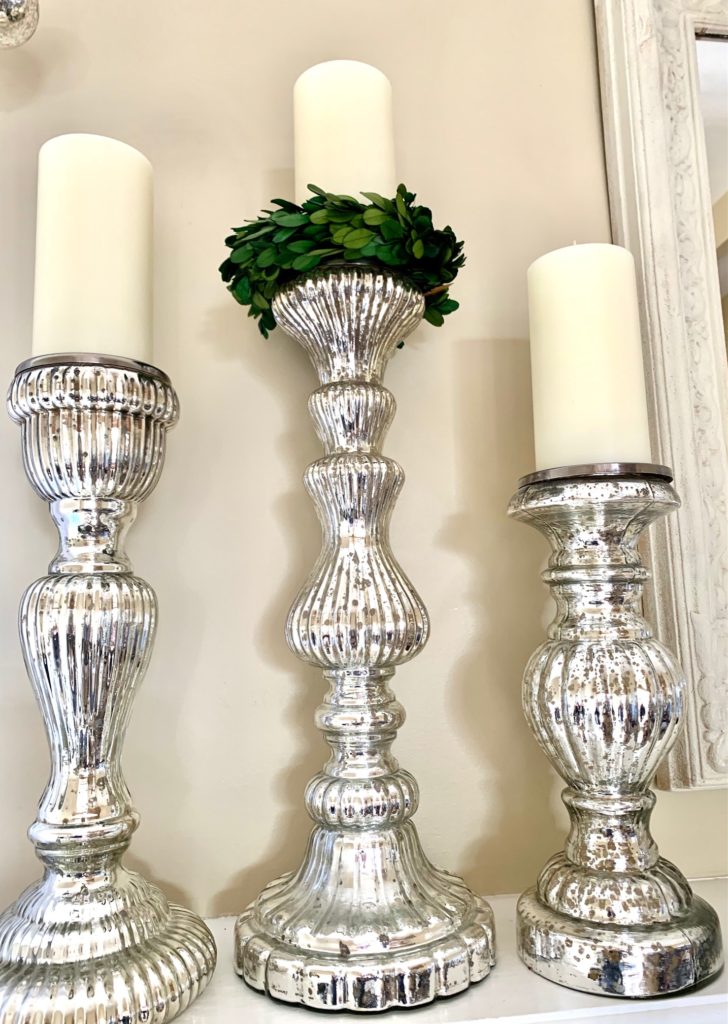 There are so many areas of our homes we can dress up with flowers and plants!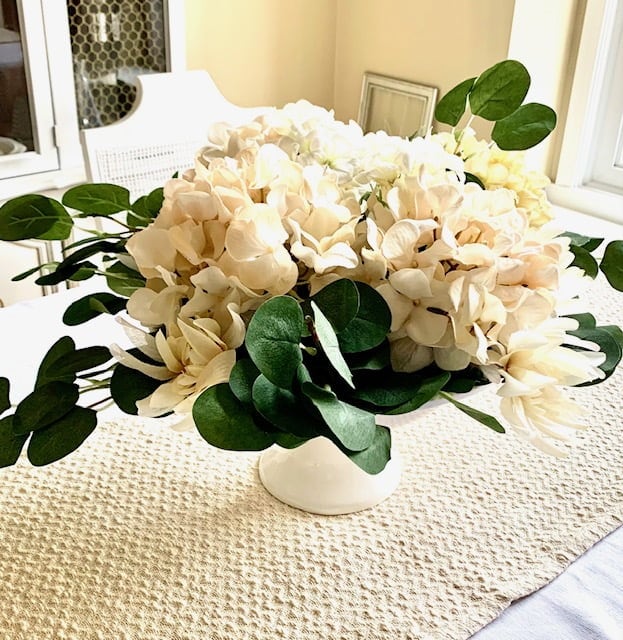 Thank you for stopping by, and stop back next week when I share my spring home tour!