Hi, welcome back!!!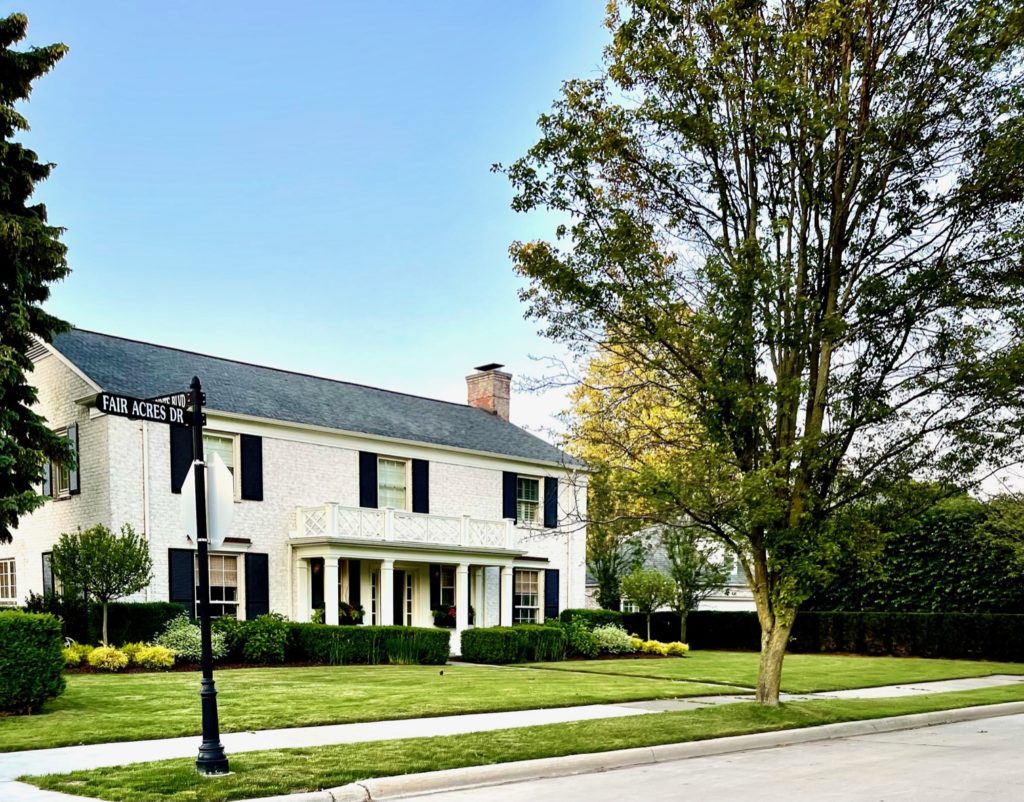 I know I have a room refresh to share with you! I haven't forgotten I'm still waiting on a few items to arrive! Hopefully at the start of the week I should have it all together!
But…
Last week I talked about buying a home in a sellers market and we touched on financing the home. When deciding to make that move and buy a new home unless you have cash to purchase a home you'll need to finance the home. These days it's a little tricker… With the country being in a pandemic recently some of the guidelines have changed.
Many of the loan programs have increased their F.I.C.O. scores ( credit scores). Creditworthiness is so very important!
Before we talk credit lets discuss the different loan programs available and qualifying for these loans.
An FHA mortgage is a home loan that's backed by the government and insured by the Federal Housing Administration. While FHA loans require monthly mortgage insurance premiums, the lending requirements tend to be a little more flexible than a conventional loan.
Who should for an FHA loan, a buyer that would need a lower down payment. A buyer with a lower credit score, and a buyer that has less money as a down payment.
These are the FHA guidlines a buyer will need to qualifie for an FHA mortgage.
FHA loan requirements
Credit score of at least 600/620.
Debt-to-income ratio of 50% or less.
3.5% down payment
The house must be your primary residence and must meet the FHA's minimum property requirements.
FHA allows the down payment money to come from gifts. This could be a gift of money from a family member.
4 Common Disadvantages of FHA Loans,
Loan Limits. One of the biggest drawbacks with FHA loans is the loan amount limitations. … Also Mortgage Insurance. Although you do not pay private mortgage insurance with FHA loans, you do have to pay a form of insurance on the loan.
Closing cost are also higher for an FHA loan because you pay some upfront fee's
FHA loans discount points a buyer will be required to pay.
An FHA-insured loan allow's sellers to contribute up to 6 percent of the borrower's closing costs, including points. This is called sellers concessions. This loan program is really one of the most popular loans. It's a good program for so many people.
A conventional Loan
Conventional loans do have higher credit score requirements than FHA loans. To qualify for a conventional mortgage, you'll need at least a 640/660 FICO score. Some mortgage company's, credit unions and or banking institutions may require a higher score. The maximum debt-to-income ratio (DTI) ratio allowed for conventional loans is 43%.
Conventional loans don't require private mortgage insurance (PMI) when putting at least 20% down.
Conventional loans traditionally require a down payment of 5 to 20 percent of the sale price. Most conventional mortgages will require a minimum credit score of 640-660. Having a higher credit score is even better. One of the greatest advantages of a conventional loan is that there is no private mortgage insurance with a 20% down payment on a home purchase.
A conventional mortgage is offered by a bank, credit union, or mortgage company and is not insured by the federal government. This makes it a slightly higher risk for these institute's so the qualifications are more strict. The closing cost are a little less than an FHA mortgage.
First time home buyers there are programs to help you as well!
There are loan programs to help the first time home buyers.
First–time home buyers may soon receive $25,000 in cash to purchase a new home. On April 14, 2021, lawmakers introduced seventeen housing-related bills. One of the seventeen bills, the Downpayment Toward Equity Act of 2021, addresses a related campaign promise: To give Americans direct financial assistance to help them buy quality housing.
This is a bill so it is subject to change. Bills aren't law, and bills change before they're passed into law. The current qualifications are as follows.
Must be a first-time home buyer
Must meet income limitations for your area
Must be purchasing a primary residence – no second homes or investments
Must use a government-backed mortgage
Must be a first-generation home buyer, or have parents or legal guardians who defaulted on a home loan, or lived in foster care during your lifetime
Downpayment Toward Equity Act of 2021 is designed to help renters purchase homes, grow roots, and build their household wealth; and, also to reduce racial disparity. Buyers must qualify as a "socially disadvantaged individuals.
The Downpayment Toward Equity Act of 2021 is a cash grant for first-time home buyers. It's not a loan, and it's not a tax credit. It's a cash payment made to eligible buyers. Buyers will be required to participate in a home purchase counseling class from a government-approved counselor.
If a buyer moves before 5 years the buyer will have to pay some of the money back. It's based on a percentage according to how many years was lived at the address. If the buyer stays 5 years or more at the residence they will not need to pay the money back. The grant is to encourage a long-term view of homeownership. Again this is a bill that could change so it will be best to talk with your loan officer or mortgage broker about the guidelines of the program.
USDAHome Loan
The USDA Loan is a mortgage option available to some rural and suburban homebuyers.USDA Home Loans are issued by qualified lenders and guaranteed by the United States Department of Agriculture (USDA). USDA Home Loans are particularly favorable to those living in rural or low-income areas. USDA Loans offer $0 money down, lenient eligibility requirements and competitive interest rates – due to the loan being guaranteed by the USDA…
USDA mortgages are the only mainstream zero money down program available to borrowers that have not served in the military.
USDA mortgage rates are often lower than comparable conventional 30-year fixed mortgage rates, The USDA's definition of rural is pretty liberal, meaning it may include small towns, suburbs and exurbs of major U.S. cities. These areas could meet the rural requirement. It would be best to inquire with your mortgage broker if this loan will work for you.
VA loan's
Eligibility requirements for VA home loan programs
Some of the requirements for a VA loan are standard, as with any loan: good credit, enough funds for payments, etc. For example, there is a minimum credit score requirement, as well as income requirements for getting a VA loan. You must also be eligible though your affiliation with the military.
The applicant must be an eligible veteran who has available entitlement.
The loan must be for an eligible purpose.
The veteran must occupy or intend to occupy the property as a home within a reasonable period of time after closing the loan. …
The veteran must be a satisfactory credit risk.
The income of the veteran and spouse, if any, must be shown to be stable and sufficient to meet the mortgage payments, cover the costs of owning a home, take
To officially determine if you are a qualified veteran, you must request a Certificate of Eligibility (COE) from the VA. This certificate indicates that the VA has determined you are eligible for a VA home loan and shows the amount of available entitlement or guaranty.
VA Home Loans can be used to purchase:
An existing home, or a condominium or townhouse in a VA-approved project. …
A multi-unit property (up to four-plex), provided the buyer occupies one of the units. …
A manufactured (mobile) home or a modular home. …
A new construction. …
To simultaneously purchase and improve a home with energy efficient improvements.
With any loan you'll need to get qualified, and show proof of your qualifications. You'll be asked to provide items to prove your eligibility.
There are also community programs in many states, county's and cities. Your loan officer will be the best person to help you obtain and provide you with information about these loans. There are many ways to purchase a home and receive help if needed.
Remember credit is key!!! So keep your credit clean! There are times when we may get a blemish on our credit that can be removed. Again your loan officer will be able to assist you with these issues as well…Many banks provide free credit reporting to their customers as do credit card company's. You could even sign up with one of the bigger credit reporting agency's. You'll get a daily, weekly or monthly credit report emailed to you. These are usually offered for free. Take advantage, it will do you well!
Hopefully this has answered some of your questions about mortgages and what's available to a buyer when purchasing a home.
The information shared here I gathered right from the loan programs informational sites.
I wish you the best of luck in the search for your new home!!!