It's summer and I have a list of projects to complete… Do you too?
I'm starting with my front porch, and that includes the front door! The first thing I decided to do was change the color of the front door… I've had the same front door color for the last 6 years. Black… has been my color, but it's time for a new updated color!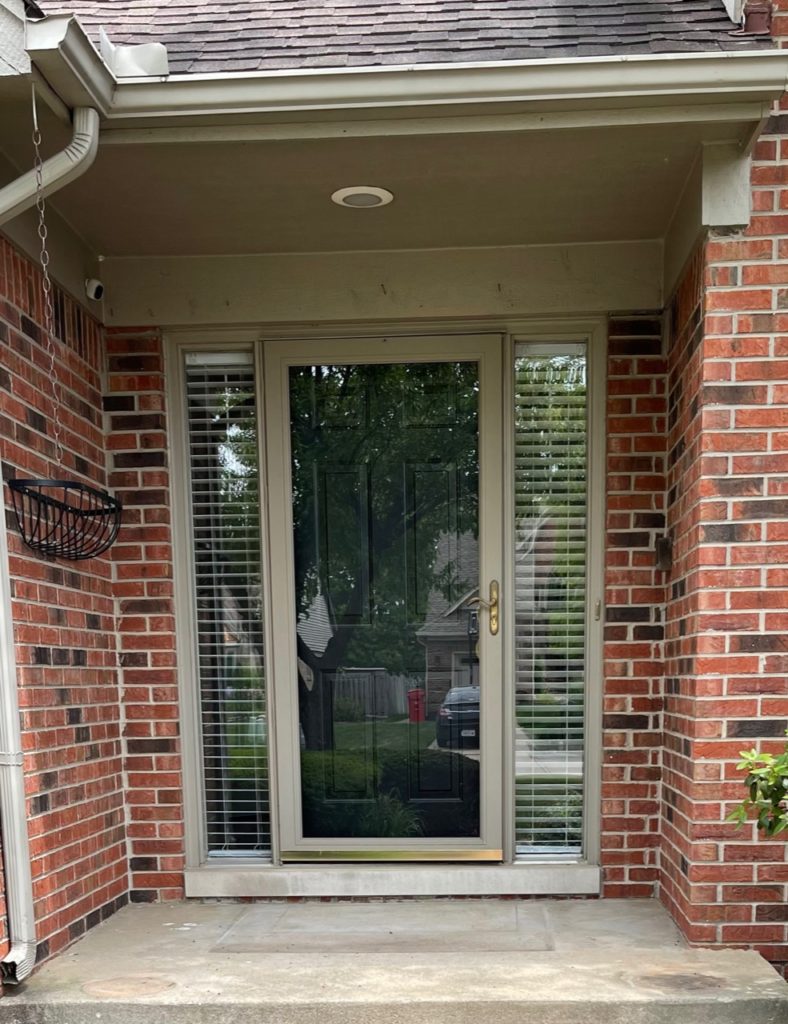 Picking a new color was a challenge for me! What color to pick… with so many colors to choose from! I wanted the color to really make a statement… Have you seen all the blue decor lately! Or maybe it's been around and I'm just discovering it!
Am I late to the party?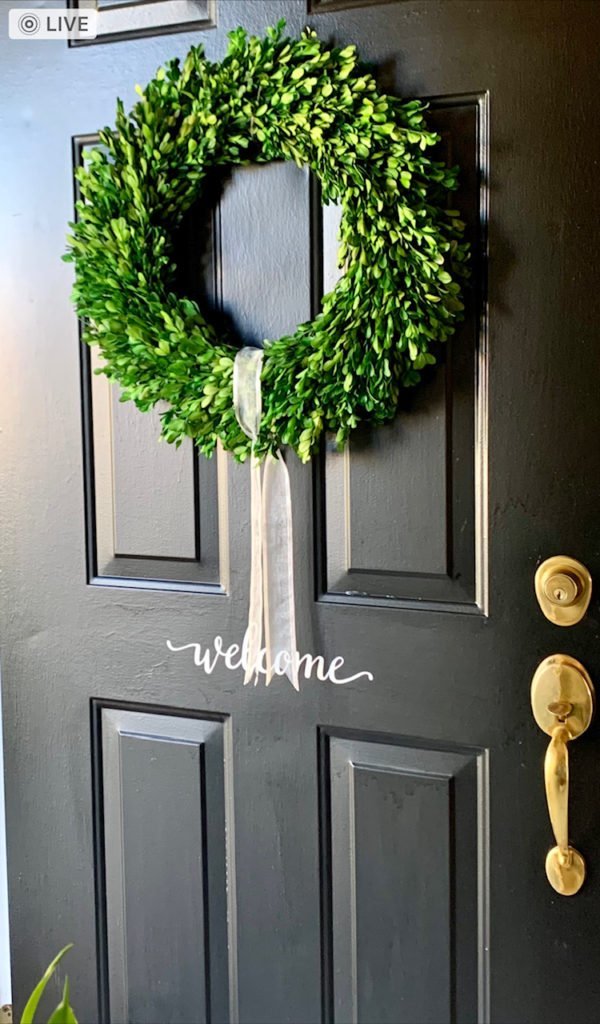 Well I'm here now!
My home is getting a bit of a makeover, and I'm adding blue through out. My mom loved the color blue! I grew up in a blue house Lol! Every room was blue, blue walls, couch, chairs, wallpaper, tile, and bedding. When I got married and moved into my own home I said I would never have blue in my home… and look at me now!!!!
Magnolia paint line has such pretty colors. I found a color that I really like, and it's in the blue family! The gentleman at the hardware store told me the line does not carry an exterior paint. Well not where I live anyways… After I explained what I would be painting… an exterior door that has a storm door, he thought it may be okay… I decided to try it anyways, and we'll have to see what happens… It's only paint right!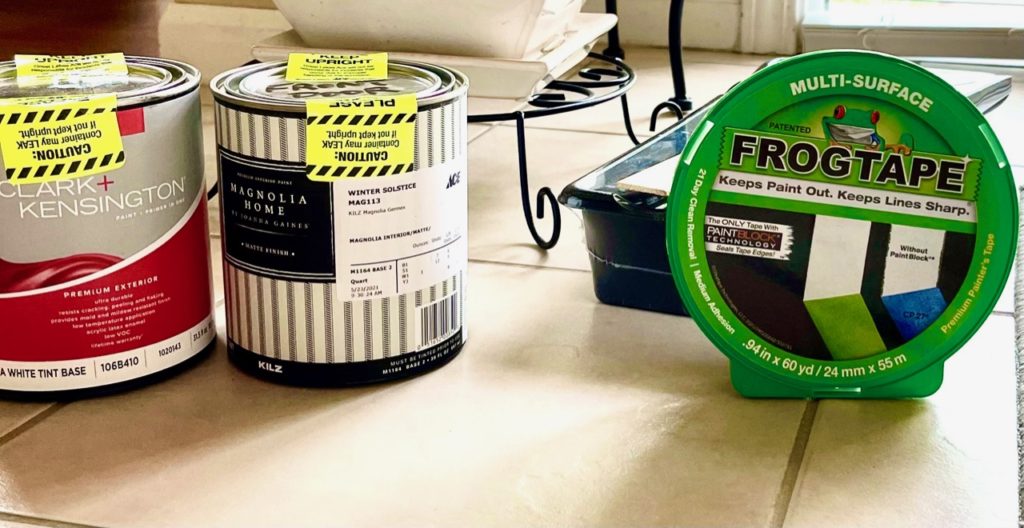 This was a really easy project that made a big statement.
Here it is!!!!! The new color!!!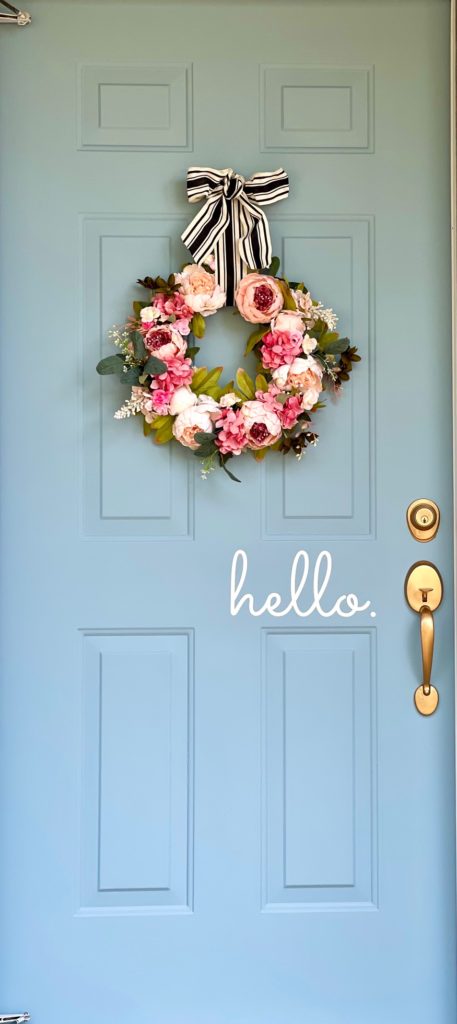 I decided on this gorgeous blue! It sure changed the appearance of the door! The sidelights were painted white to match the new windows we had installed in March… I plan to share the update with you as soon as the landscaping refresh is completed.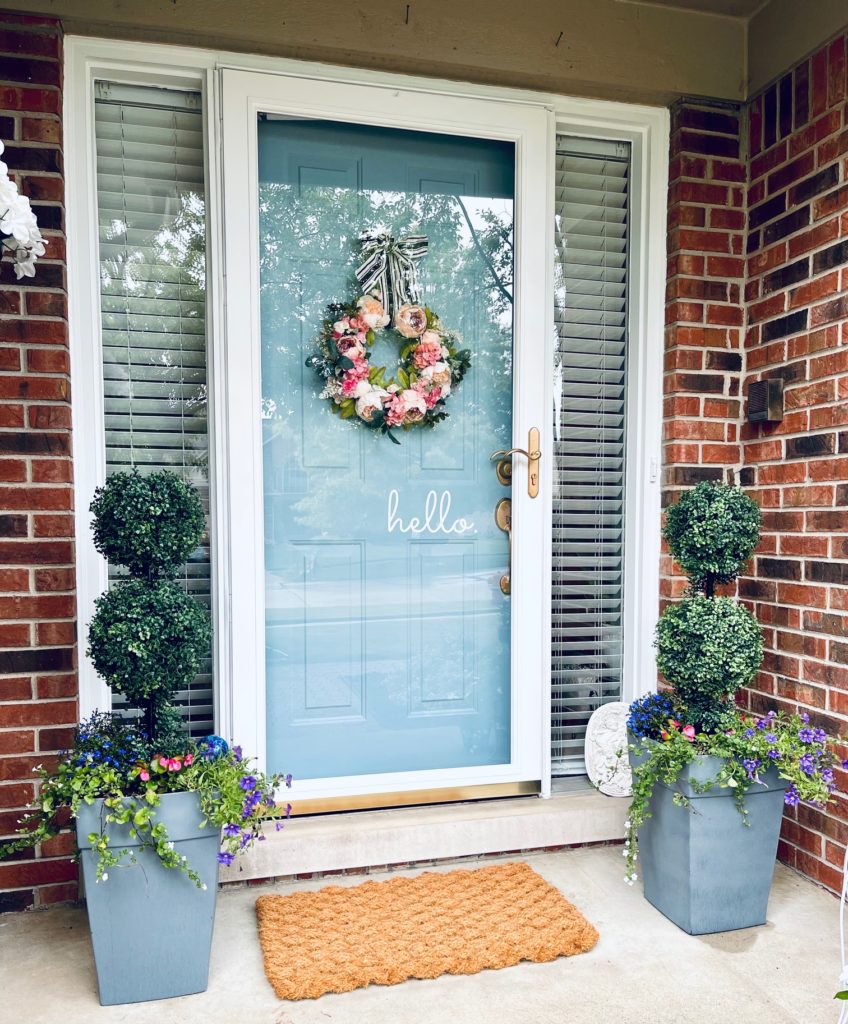 Adding the little hello decal I thought was such a cute touch to the front door! The planters were given to me by my sister in law. They were black and I spray painted both to correlate with the front door. The topiary's are fake! I know… but I can't grown them on my front porch! I can not tell you how many I have planted… and they all have died! So I'm going to try this out. The flower's are real! The little jute door mat I got from the At home store. They have such a display of home items!!! My new wreath is from Amazon! Isn't it beautiful!
I also added a few little pots to the porch because, well just because Lol!!! I still need another rug to add under the little jute rug but I can't find one I like so the search is on! This added rug has been holding up the whole project Lol!
Oh and the topiary's are from Amazon too! Just in case your like me and you don't have a green thumb!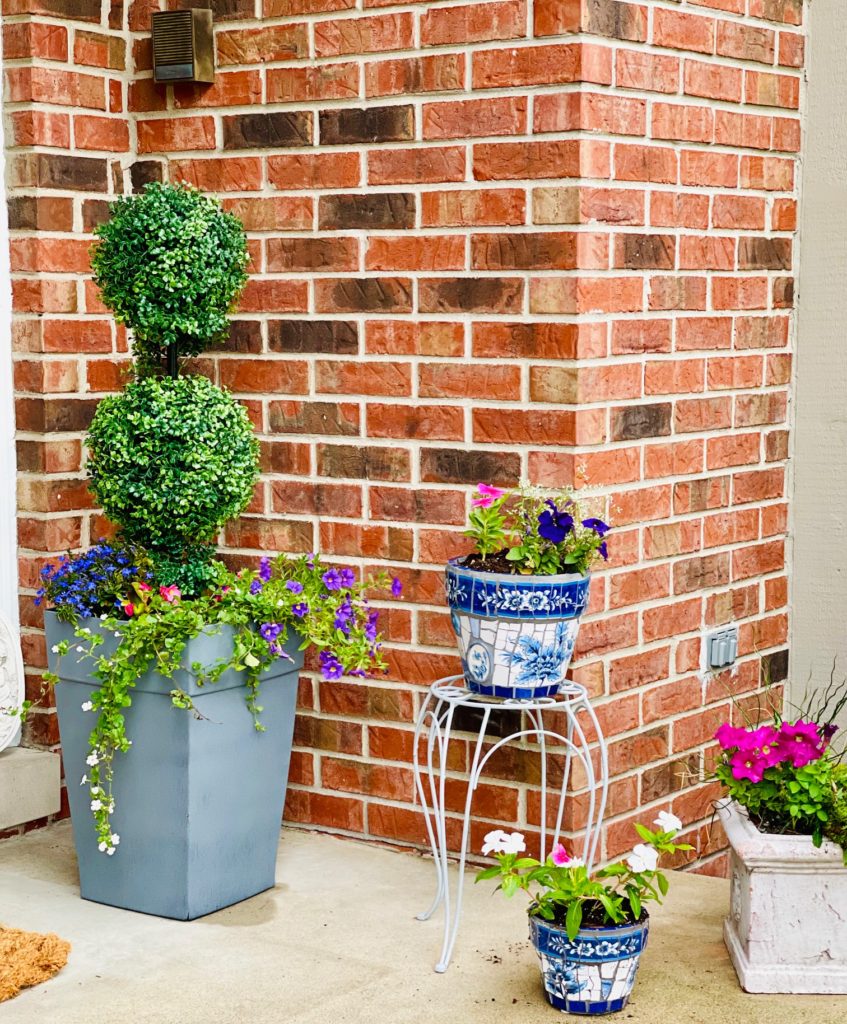 Anyways thank you for hoping back on to check out my front porch's little make over! I'm also thinking I may want to paint the front porch floor!… What do you think?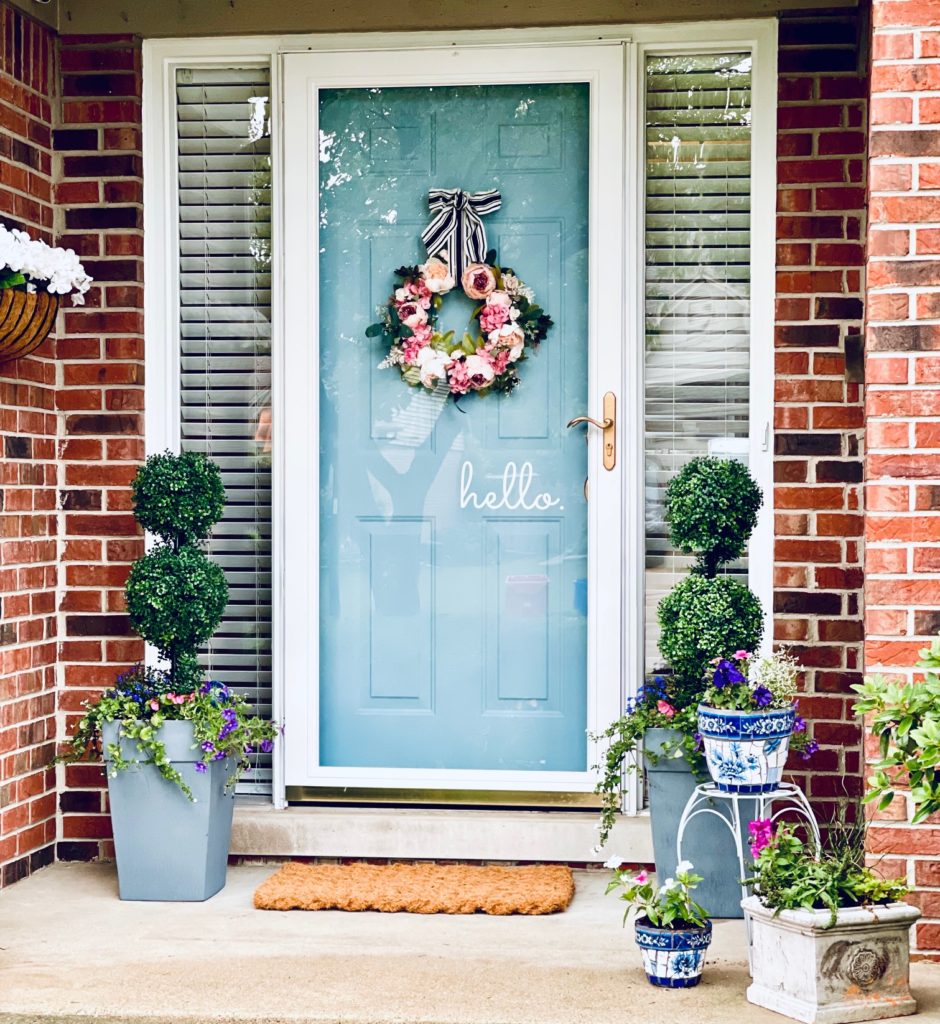 Have the best day!!!!