The first day of spring! It sure feels like spring today! The sun is shining and you can smell spring in the air! We are working on a few projects around here today. I've started cleaning off the porch and cleaning up the yard.
We had new windows installed a few weeks ago, and I'm still putting the house back together. We're hoping to finish up the new blinds this weekend and get the rest of the house in order. I didn't realize all we would need to do after having windows installed. The new windows and blinds look really nice, and all the work has been worth it! I'll share the pictures with you soon!
Adding touches of Easter to the house
My easter tree is up and I added just a few easter decorations around the house.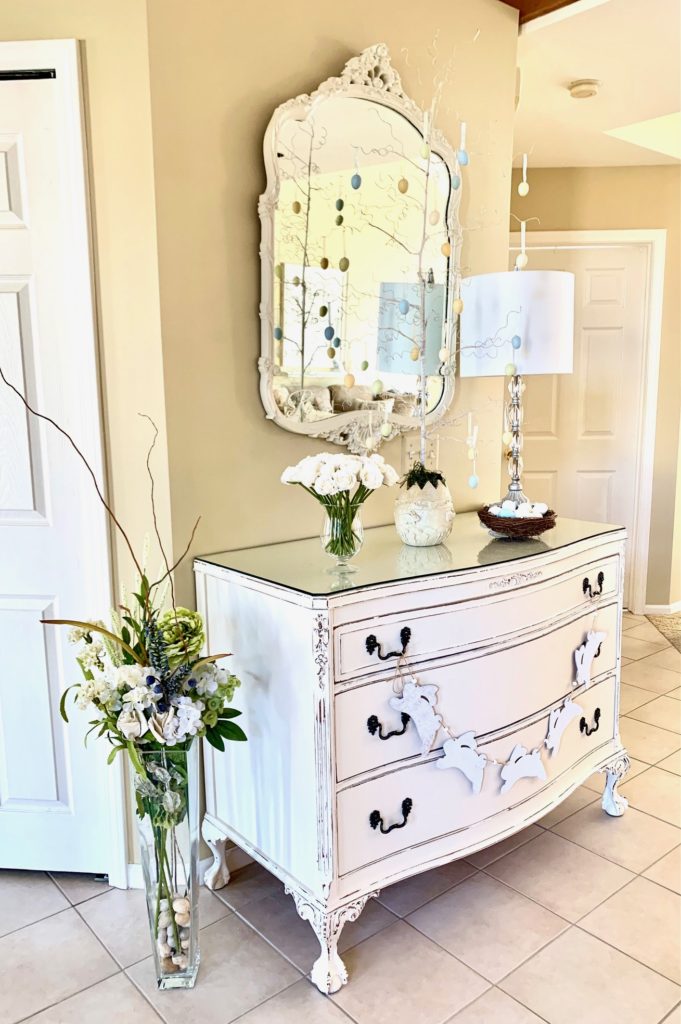 I put a few spring floral arrangements together yesterday. It's amazing what a few dollar store and amazon flowers will do for your home and spirit!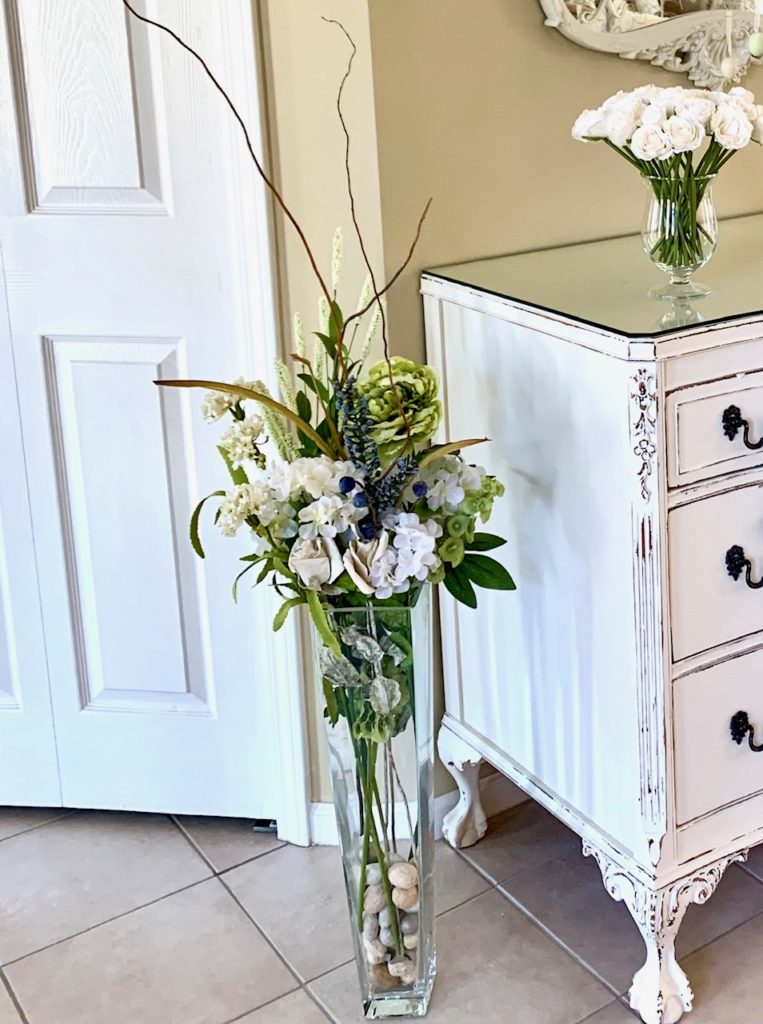 Yesterday I also found a bunch of pussy willows! I stopped at a little side of the road fruit and vegetable market on my way home from a real estate closing. It's a cute little market I often run into for a quick shop. They always have cute nature items. I like to decorate with a few natural elements and pussy willow's remind me of spring.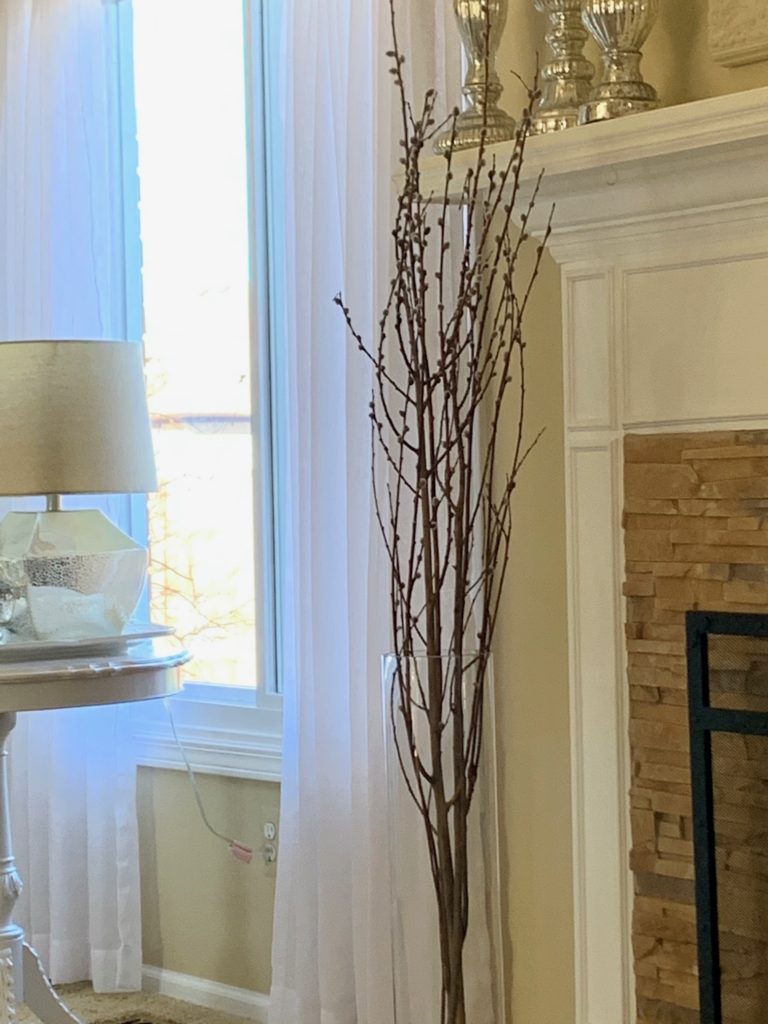 Watching our grand pup
I'm also watching our grand pup today. My daughter drove to Lansing for the day to get together with her college roommates. They try to get together every few months. The weather's warmer this weekend and they thought they could get together outside for some coffee and a catch-up. We are always happy to have this little guy over and Tucker is just as excited!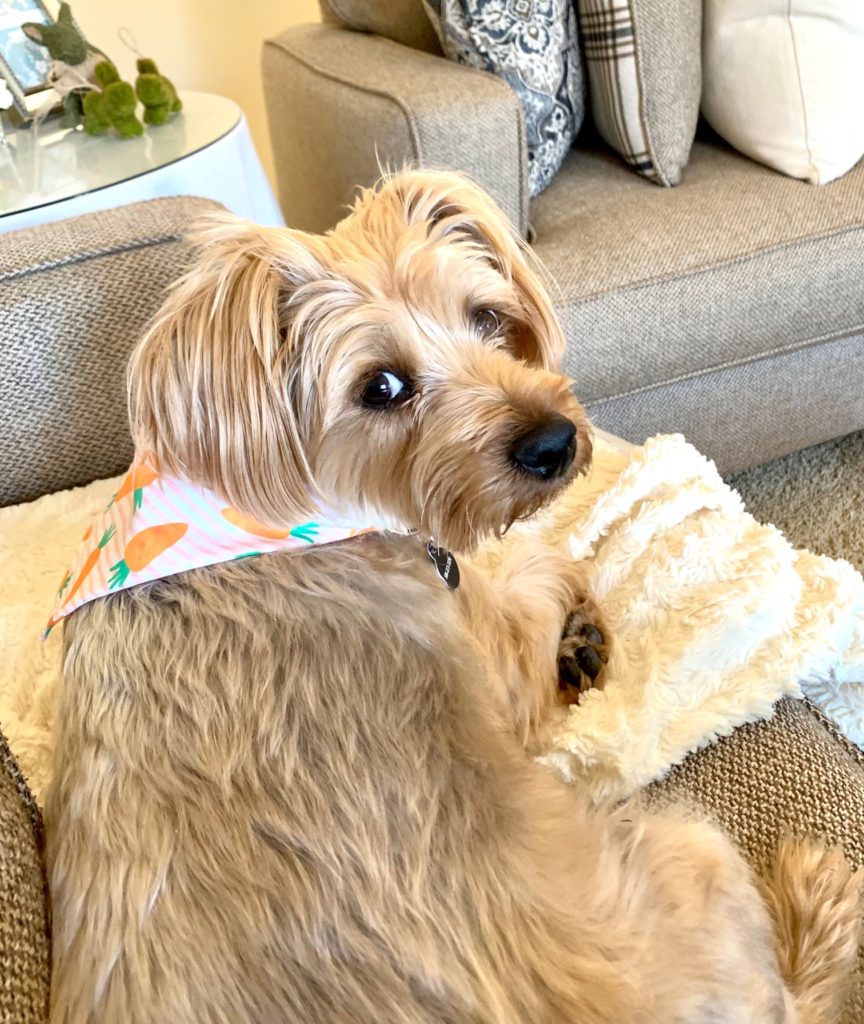 So happy the weather is getting warmer! What type of projects are you doing this weekend? Wishing you all a happy weekend!