7 Inexpensive Fall Decorating Ideas
7 Inexpensive Fall Decorating Ideas For The Season!!! Fall is here! Oh my, the October skies, cool breezes, and a bounty of fall colors!
Today I am sharing not only my tips on fall decorating I have joined together with several of my blogging friends for a Fall Pumpkin Bash! We will be sharing ideas about pumpkins! My friend, Cindy from Cloches & Lavender is the hostess of this blog hop.
You will find all the links to my friends' posts at the bottom of this post! Once you have completed the hop, you will have a bushel basket full of creative ideas!

With all the beautiful fall colors outdoors, why not bring some of the colors indoors?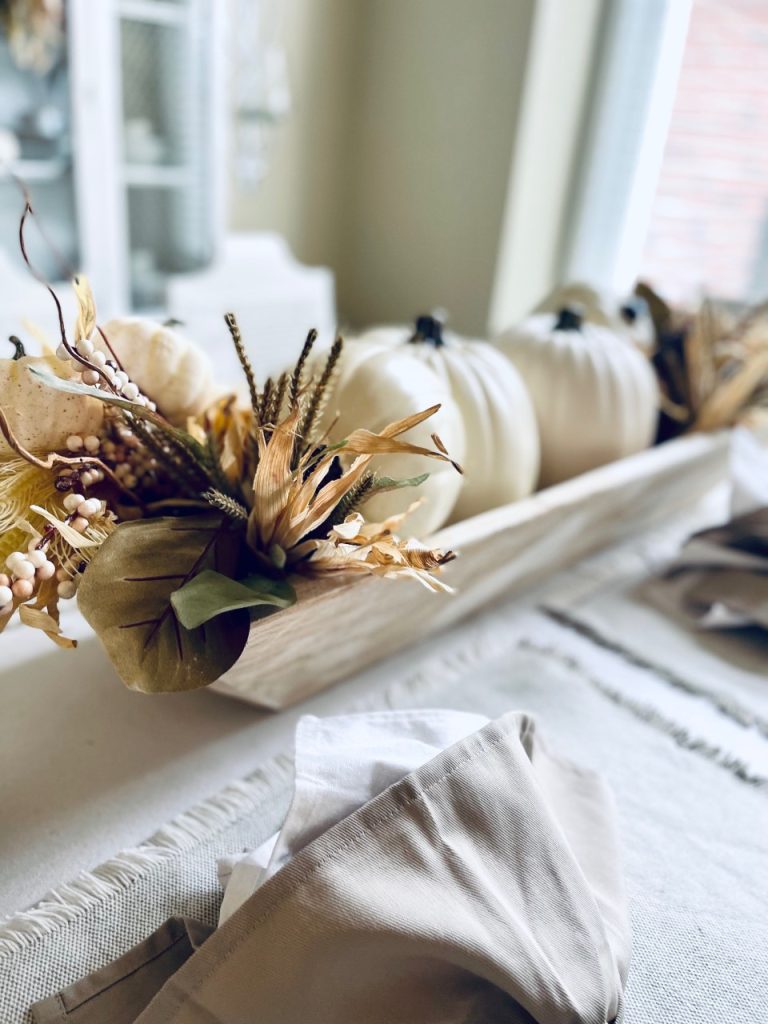 Fall is my favorite season to decorate and today I have so many decorating ideas to share with you! I'm so excited every fall because it's my favorite time of the year! It's also a great time to add items from the yard to your decor which will keep with in an inexpensive decorating budget. Fall items from the yard are free!
Season of fall
This year for the season I plan on using mostly what I have although I have picked up a few inexpensive fall decor items from Target. I found a few seasonal items the other day while I was there. Also, Target has a dollar section savings area and it was full of fall decor items and some really cute pumpkins too!
So Let's Get Started Decorating With 7 Ideas

1) When Decorating your home for fall you can use the many shades of fall colors.
With the temperatures getting colder throw blankets add warmth to any room for the autumn season! A pumpkin pillow is a cute touch too!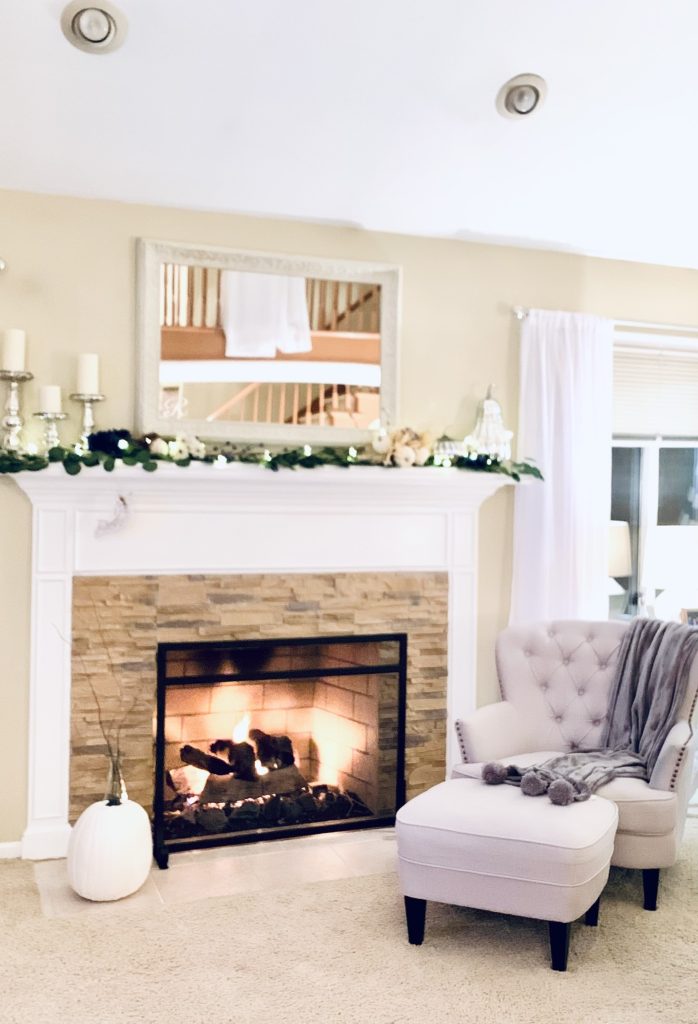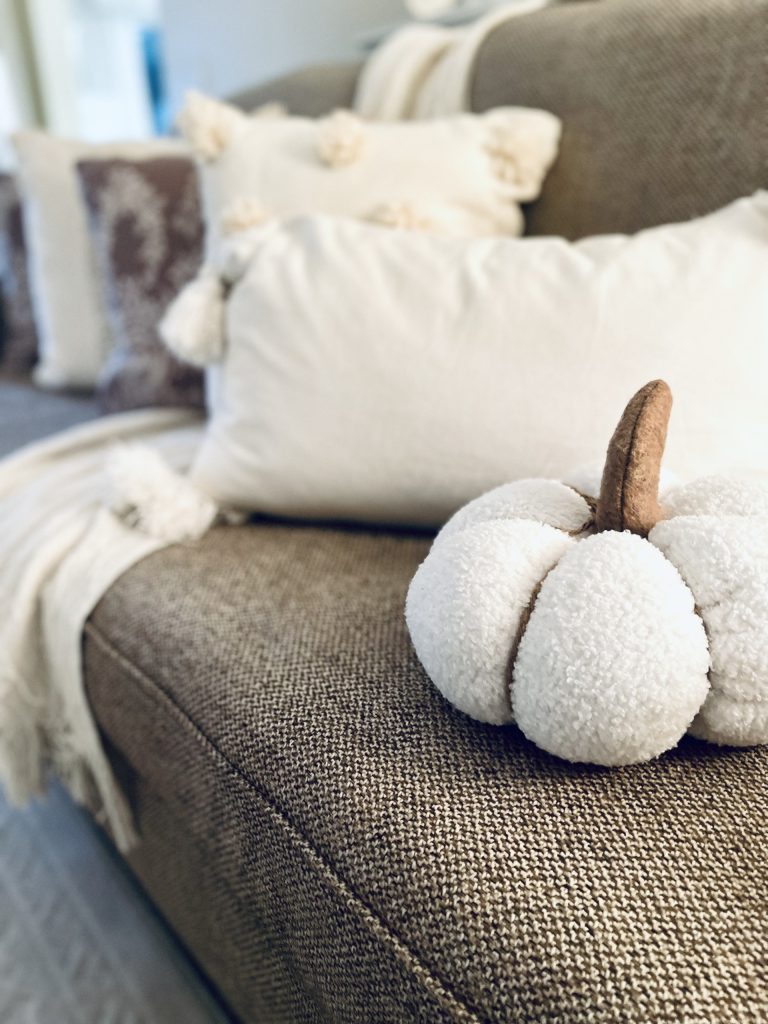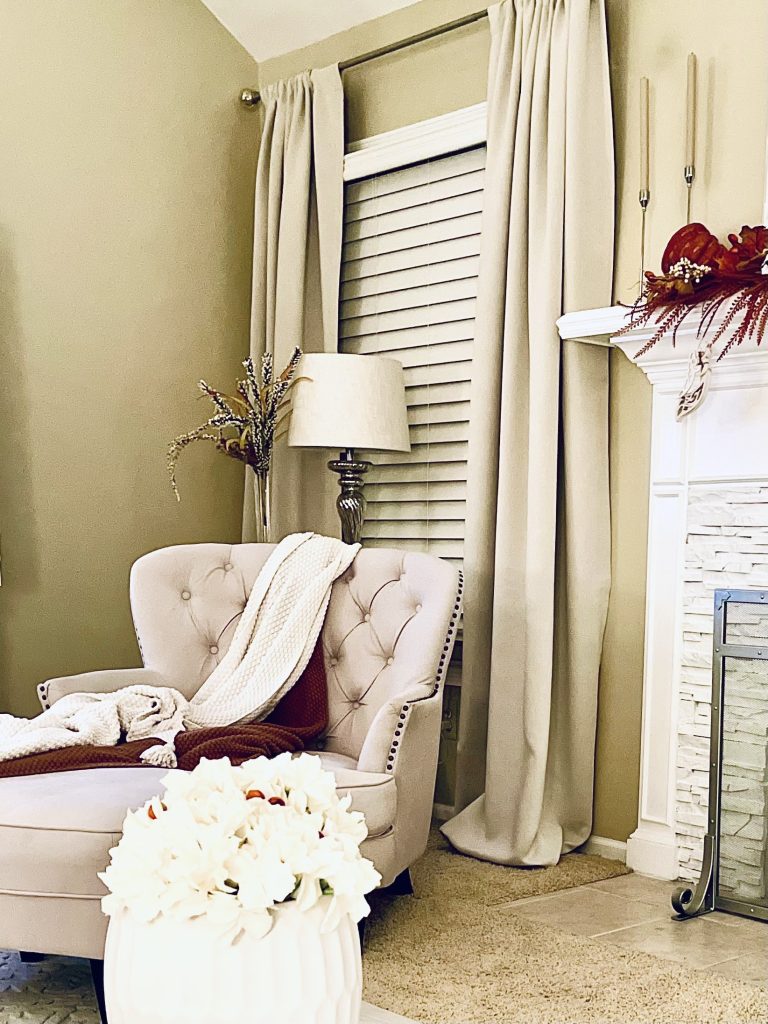 2) Adding some fall decor to your tables with candles, pumpkins, pine cones, and dried florals adds a great touch of the season.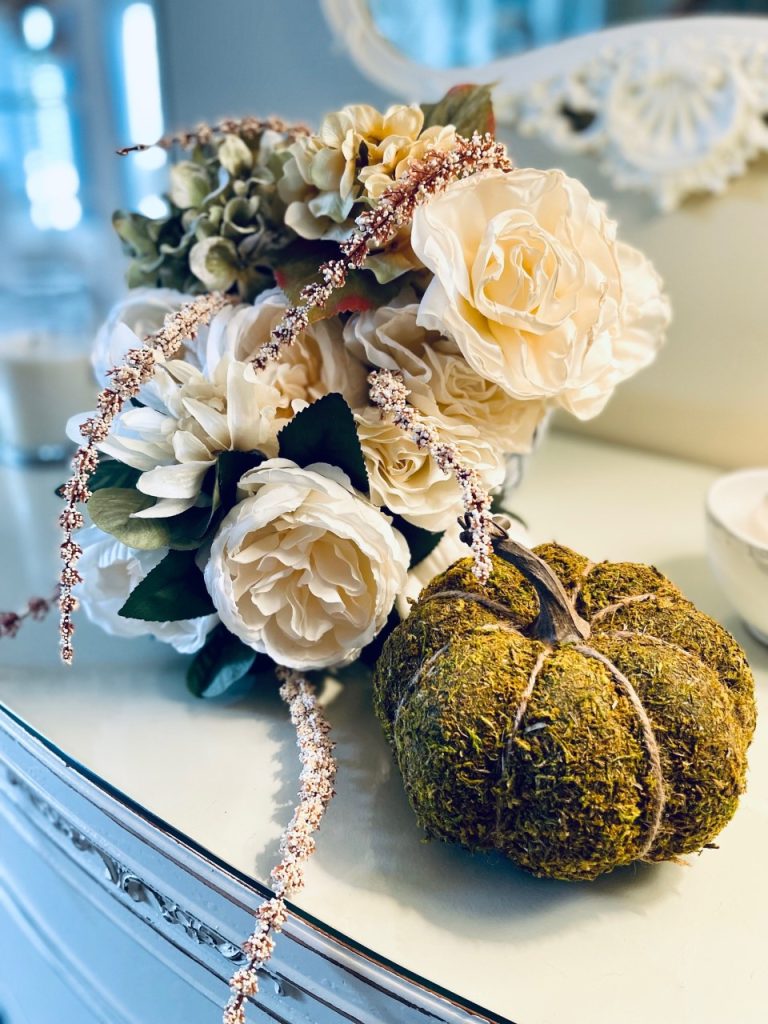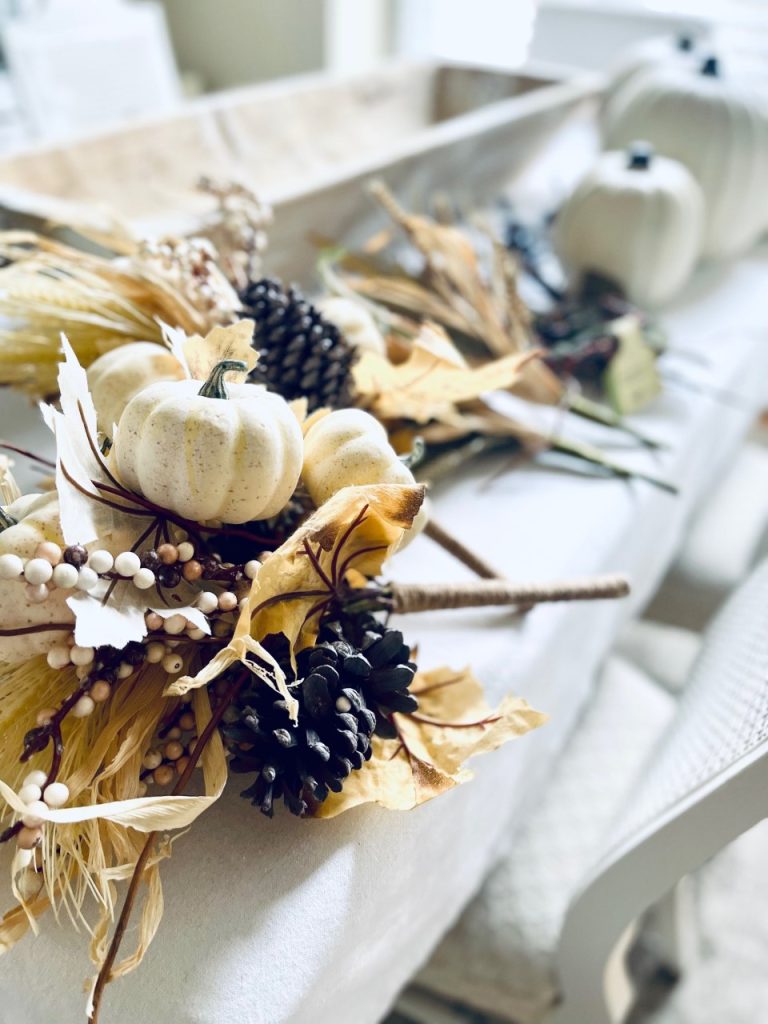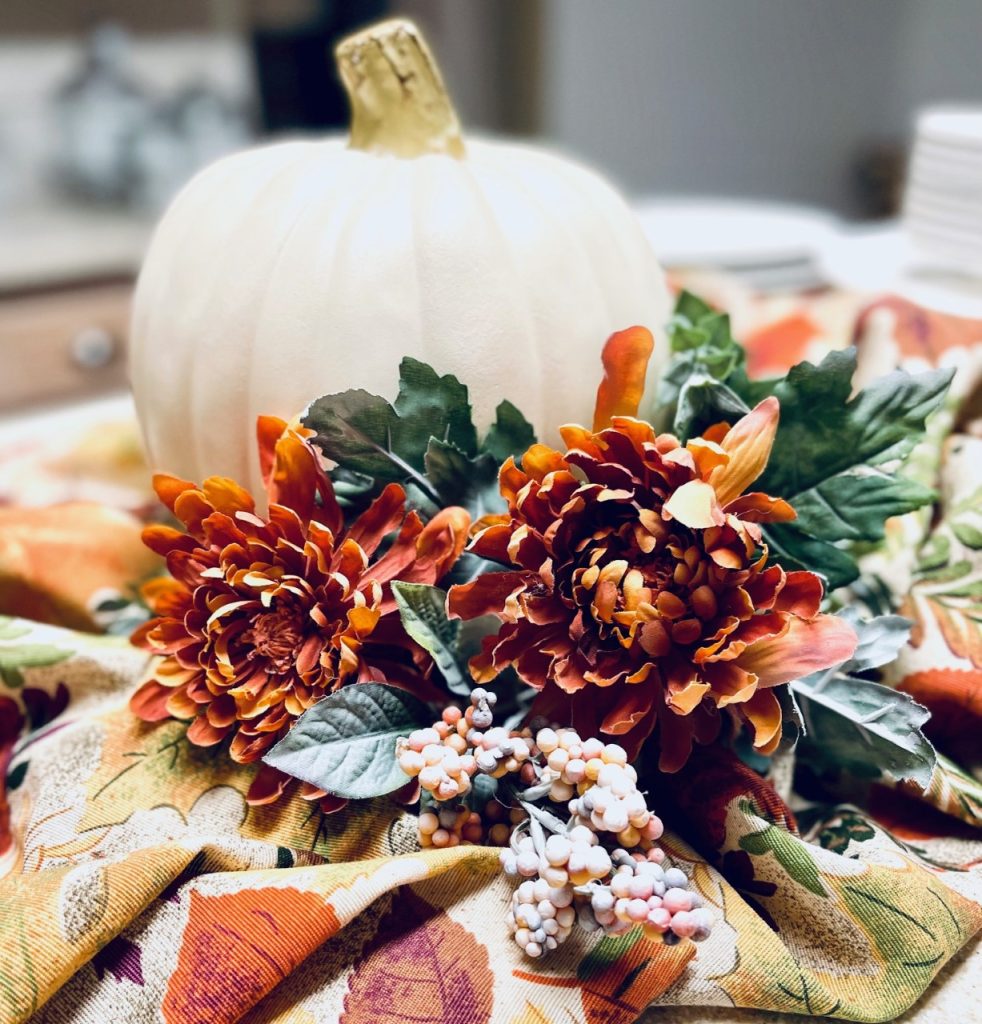 Adding touches of fall with candles, faux leaves, and pumpkins to the fireplace mantel will give a seasonal warmth to any home. If you don't have a fireplace decorate a shelf by adding these fall touches.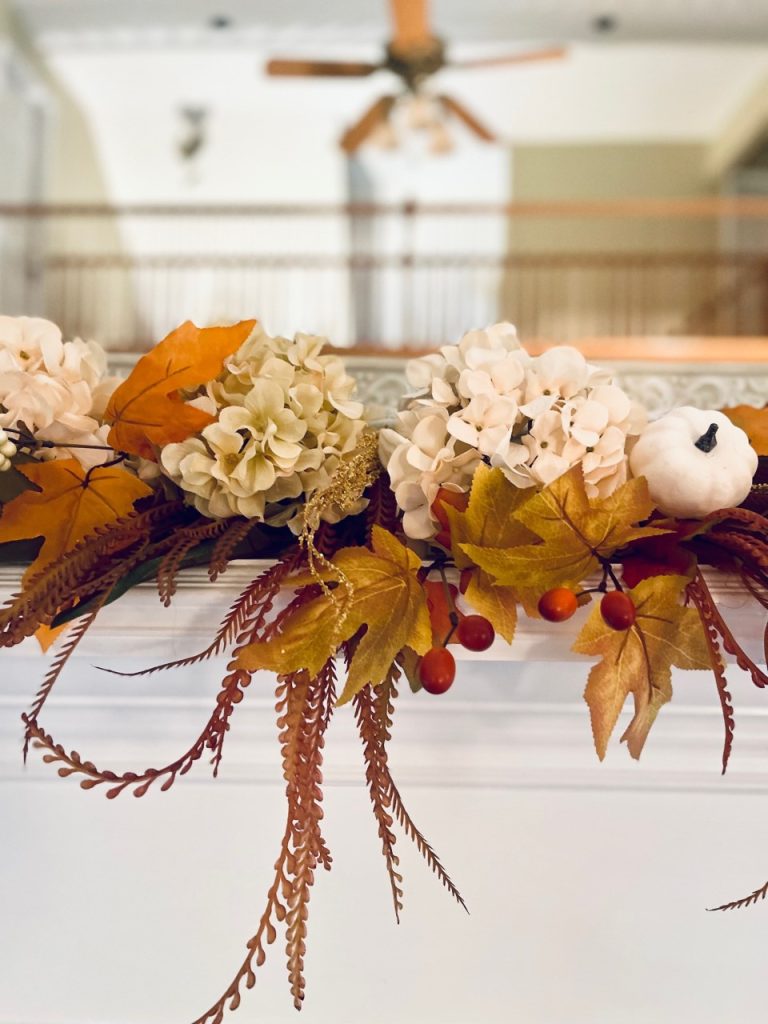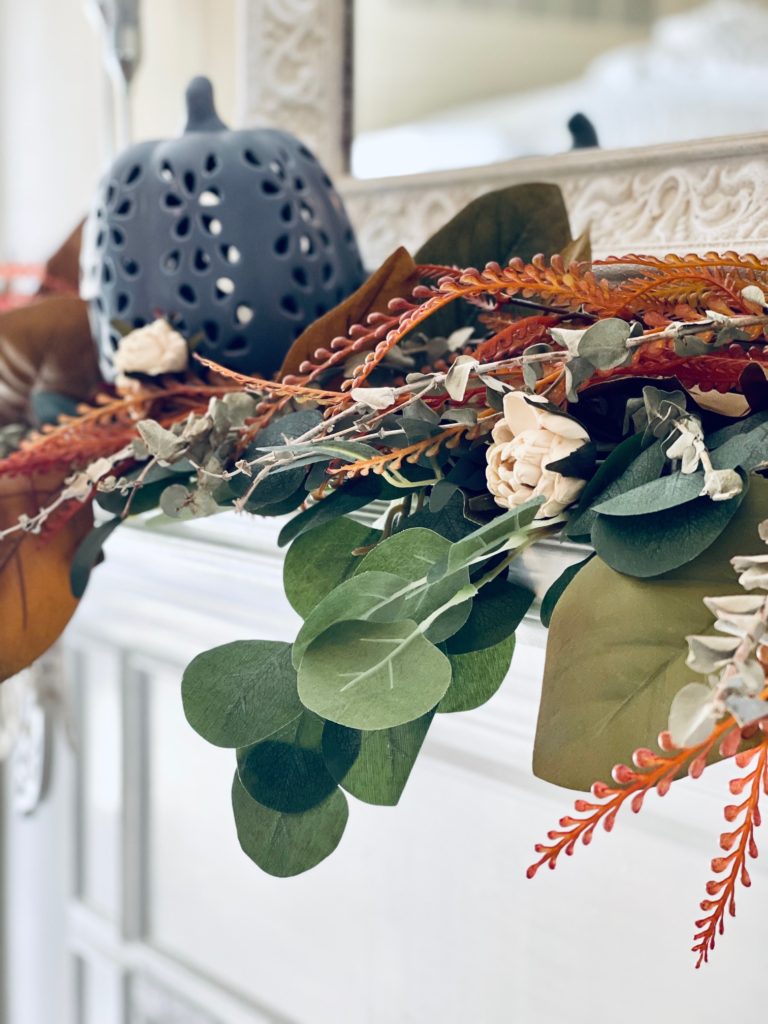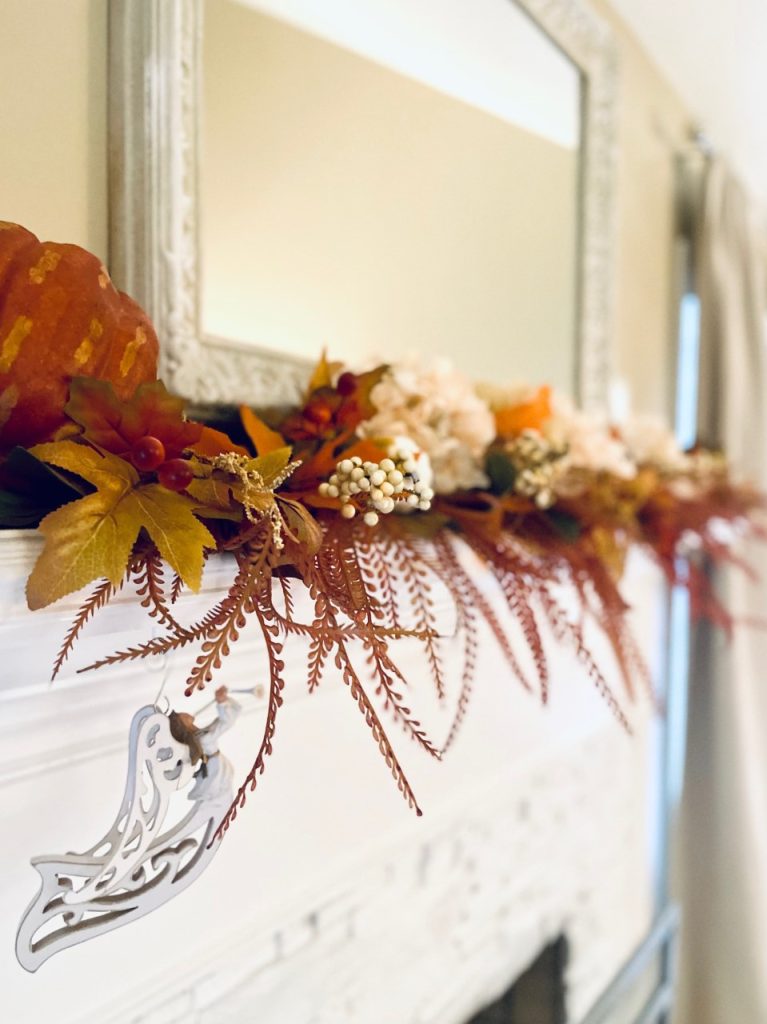 3) Fall floral wreaths are not just for an entry door. Hang a seasonal wreath on a mirror, or interior door, use it as a fall centerpiece, or place it on a table for a fall tablescape. The ideas are endless!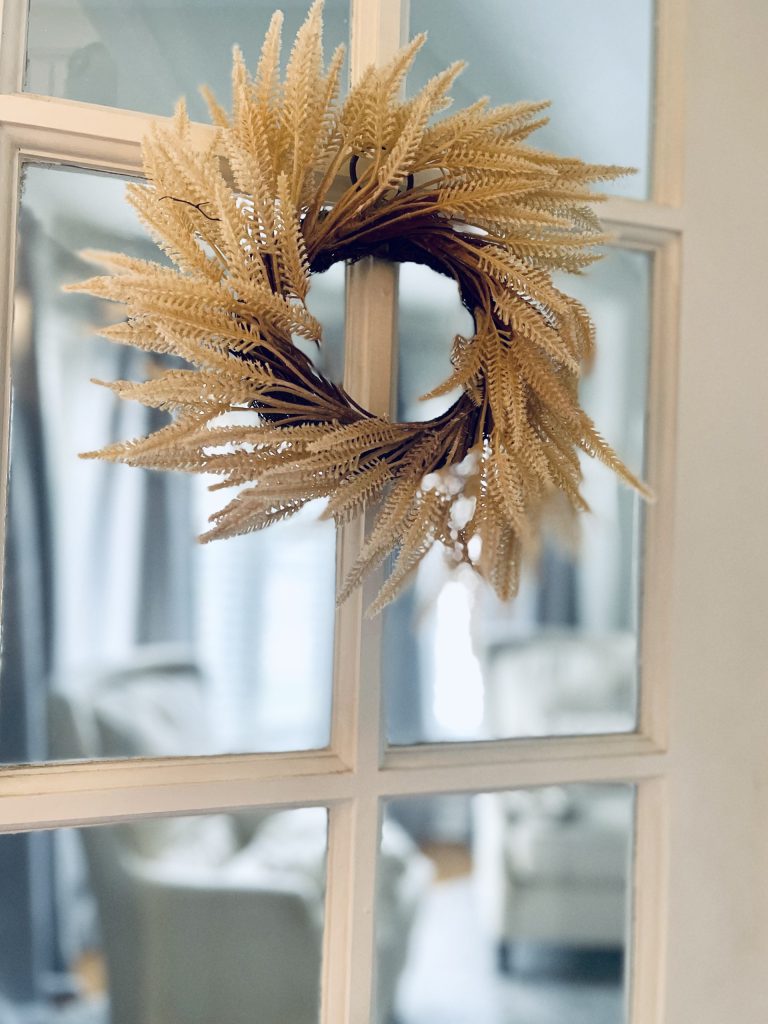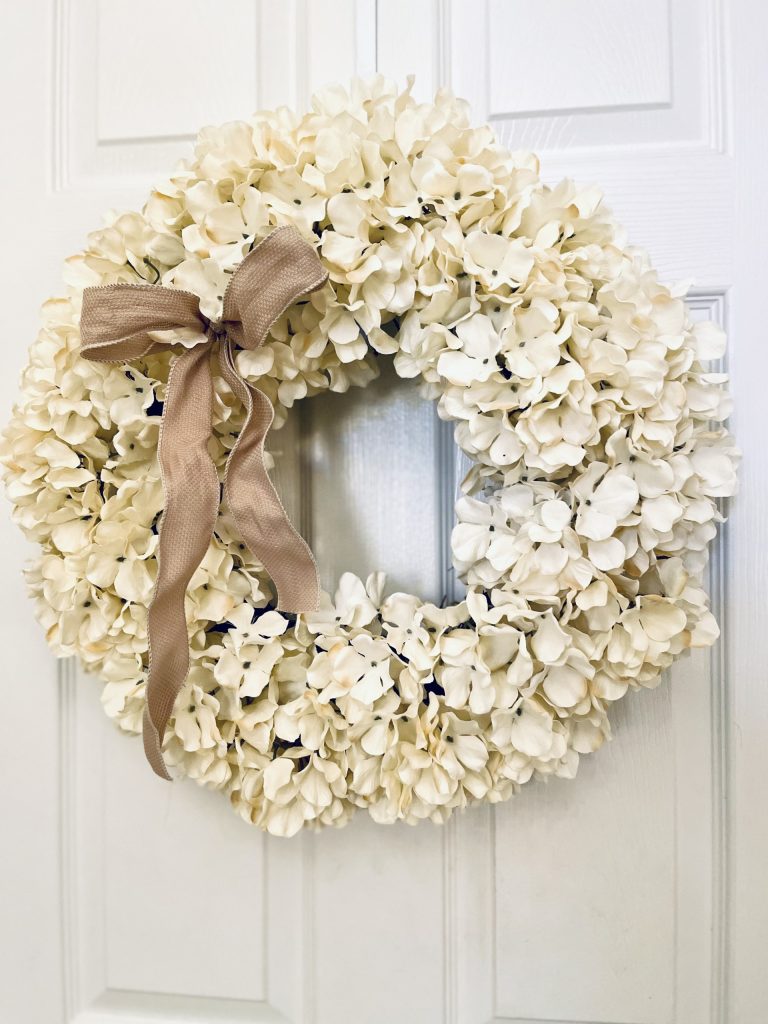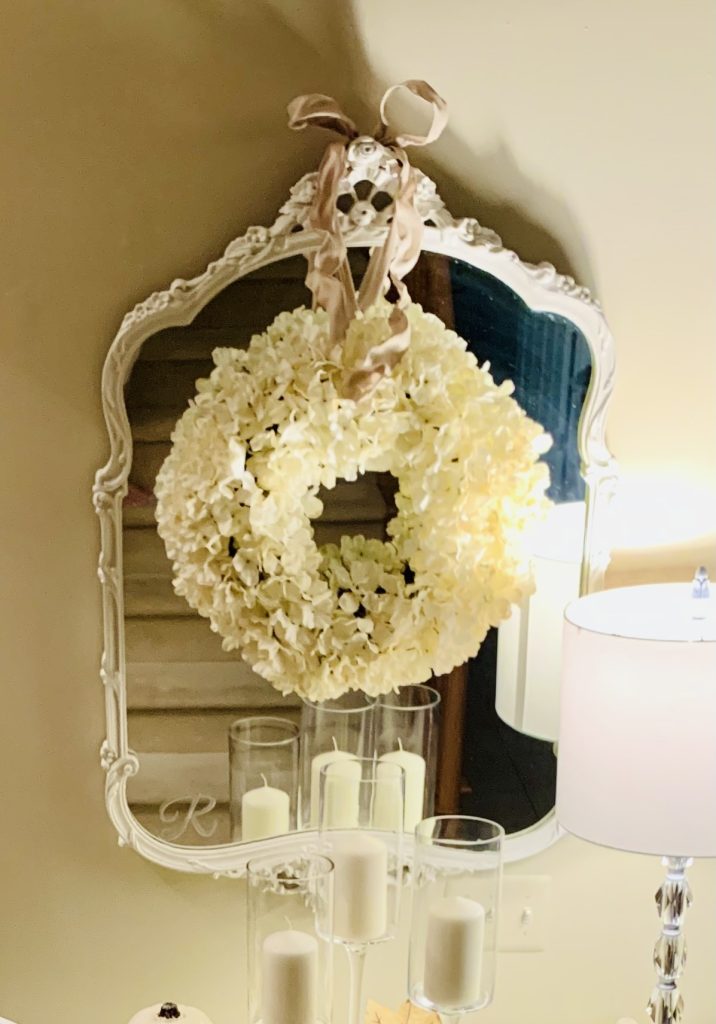 4) Add a few fall decorative touches to the kitchen making it special for the season. Pretty fall cloth napkins, pumpkins, decorative plates, and fall placemats are an inexpensive way to add seasonal decor to the kitchen. Don't forget to pick up some of the flavored coffees and teas for fall!! Enjoy all that the season has to offer!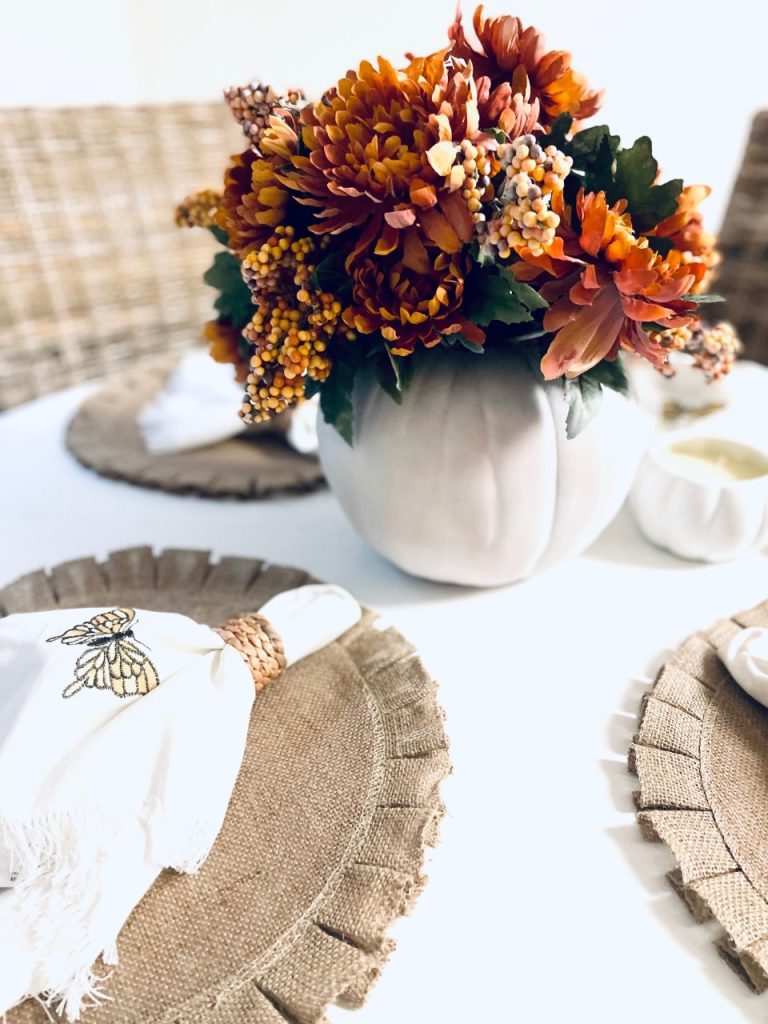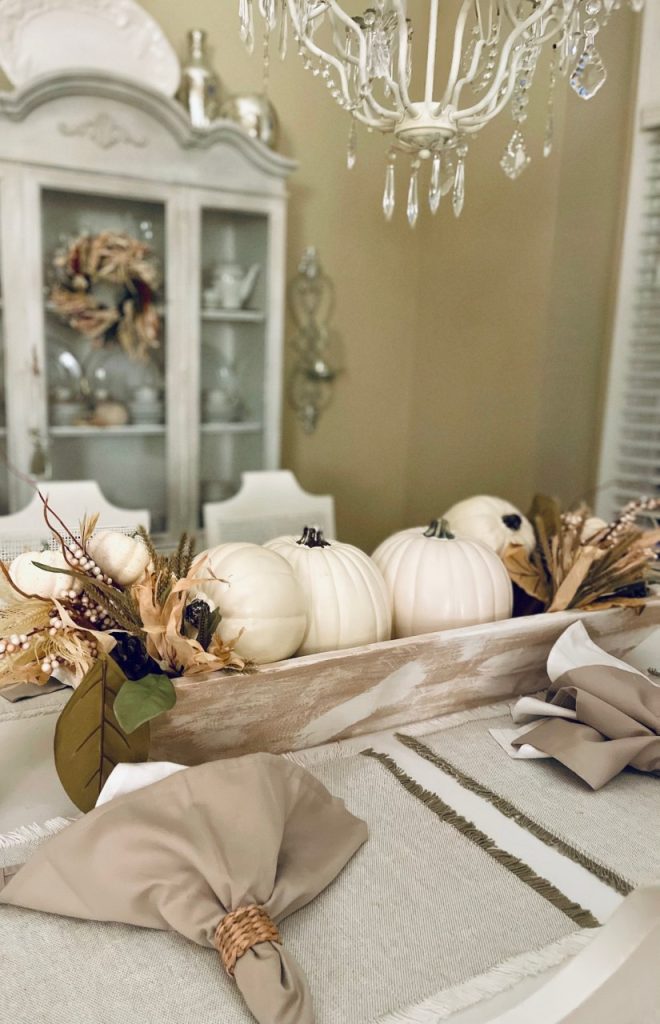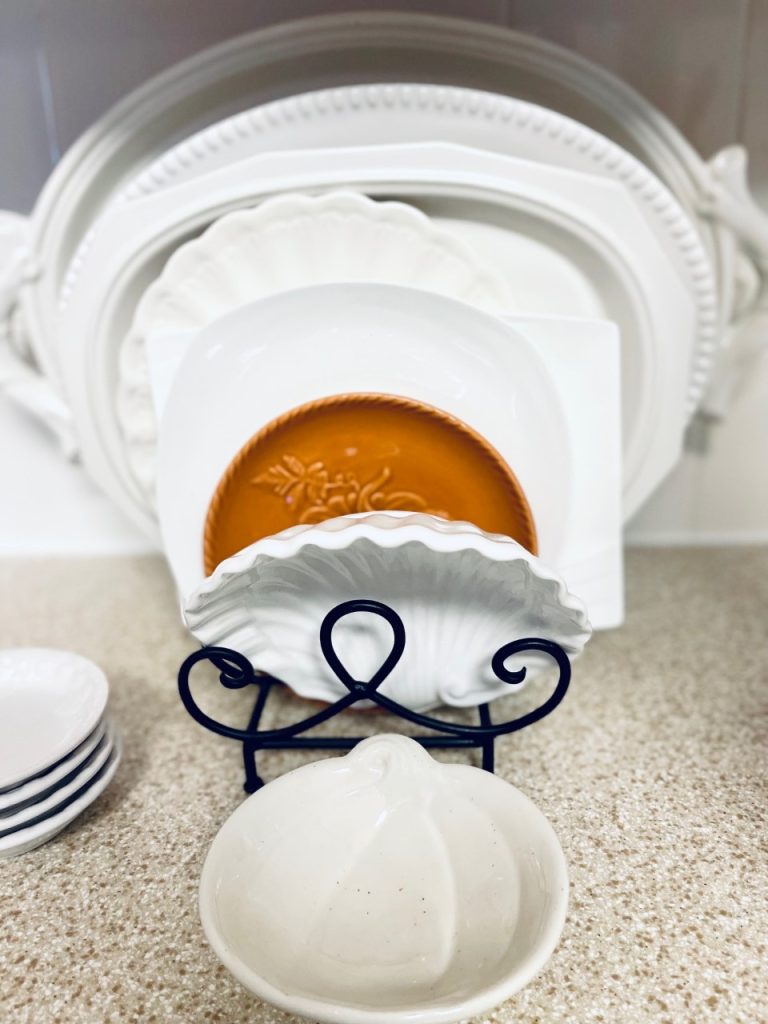 5) A few falls touches to add to your entryway will greet you and your guest with a season of autumn welcomeness! Pumpkins, candles, and dried fall florals are great to use in this area too!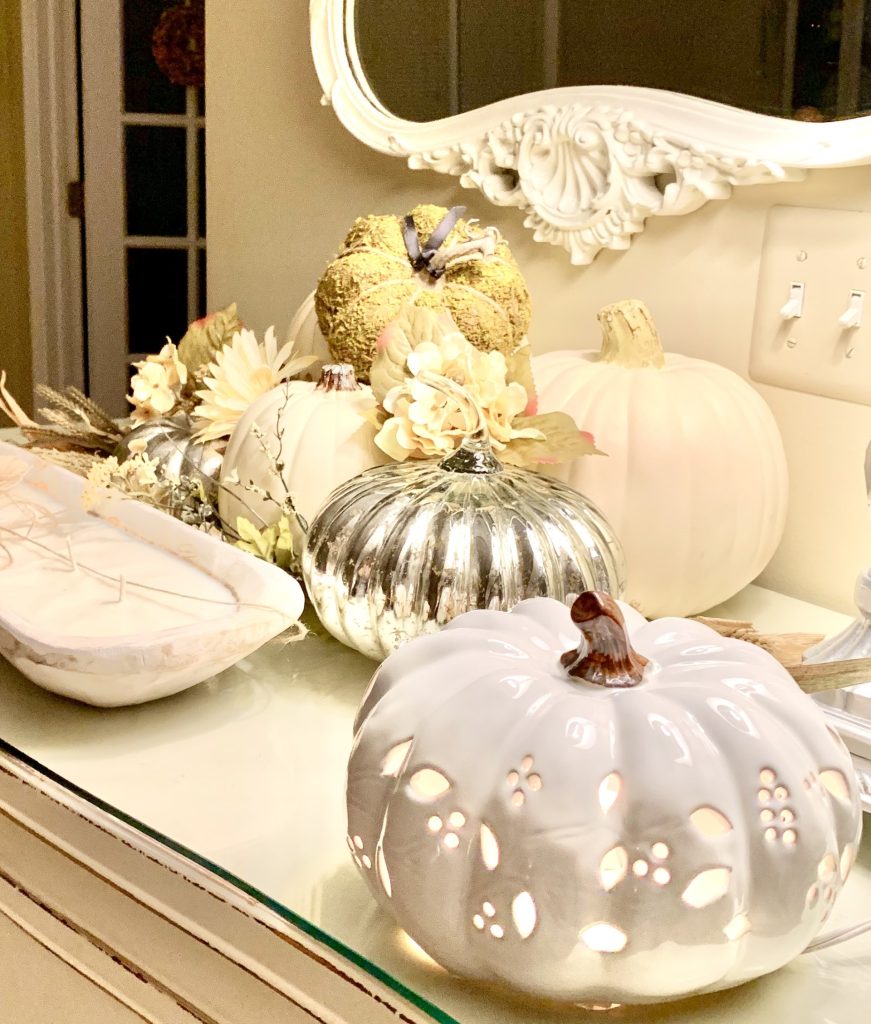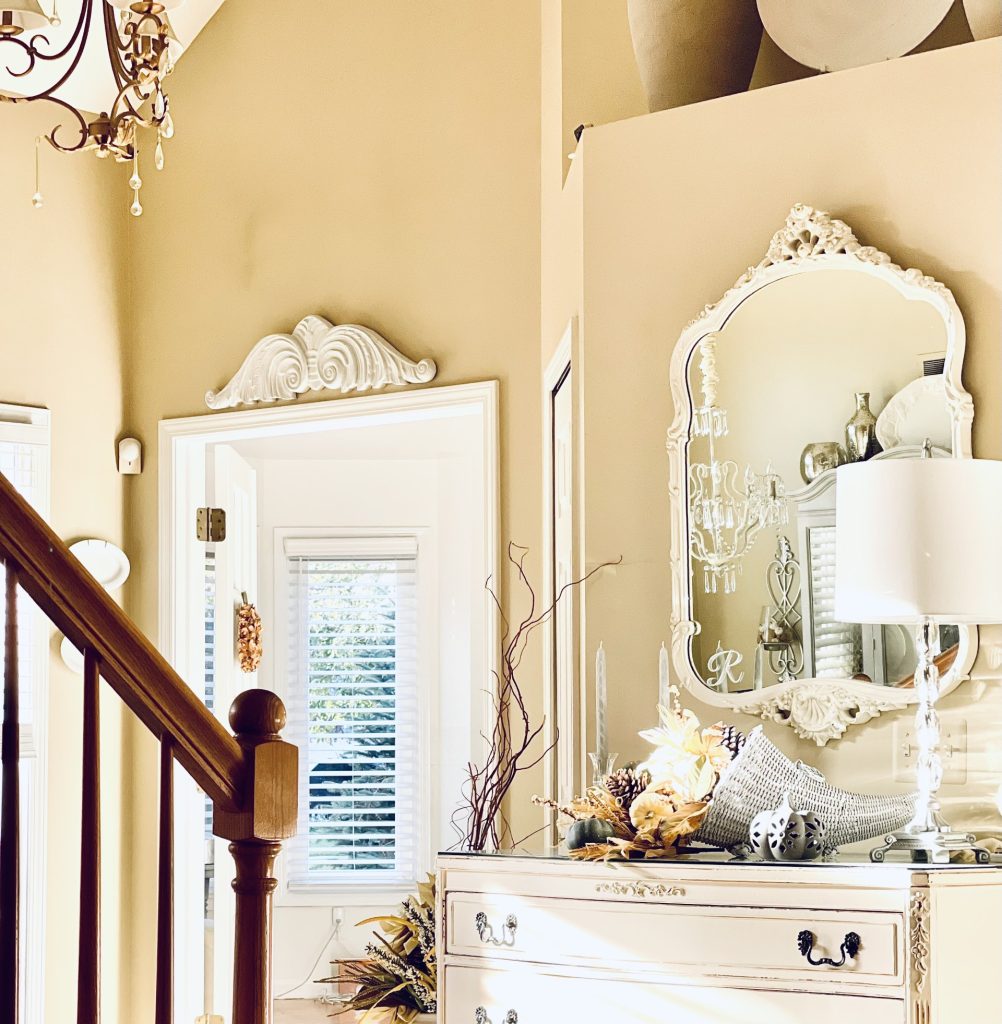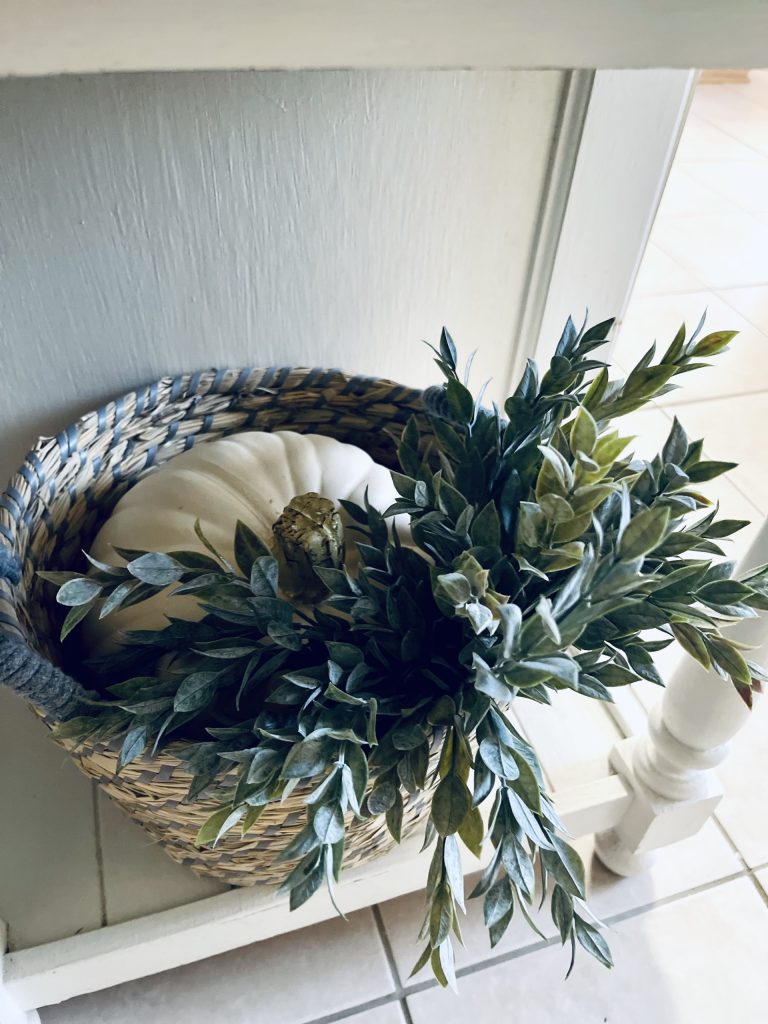 Add a basket with dried branches and twigs from the yard to the entryway as well.

6) Don't forget to add a few decorating touches to the porch with using mums, pansies, pumpkins, gourds, cornstalks, hay, and fall ribbon.
You could sprinkle some leaves about. It's amazing what these few little touches add to your fall decor.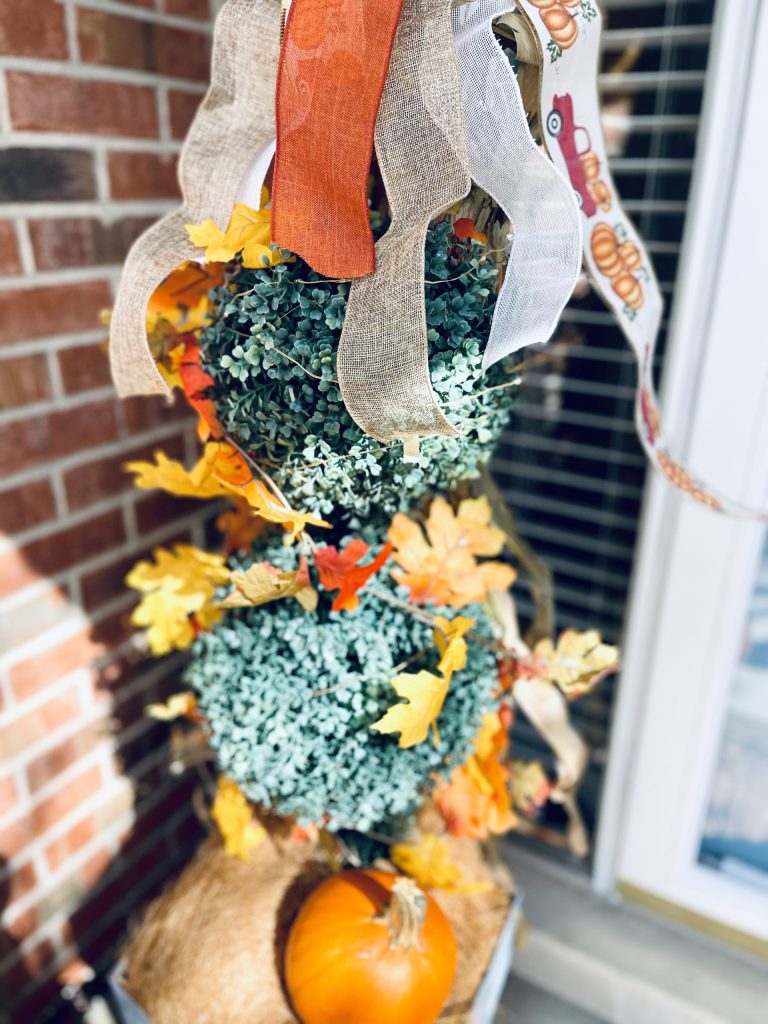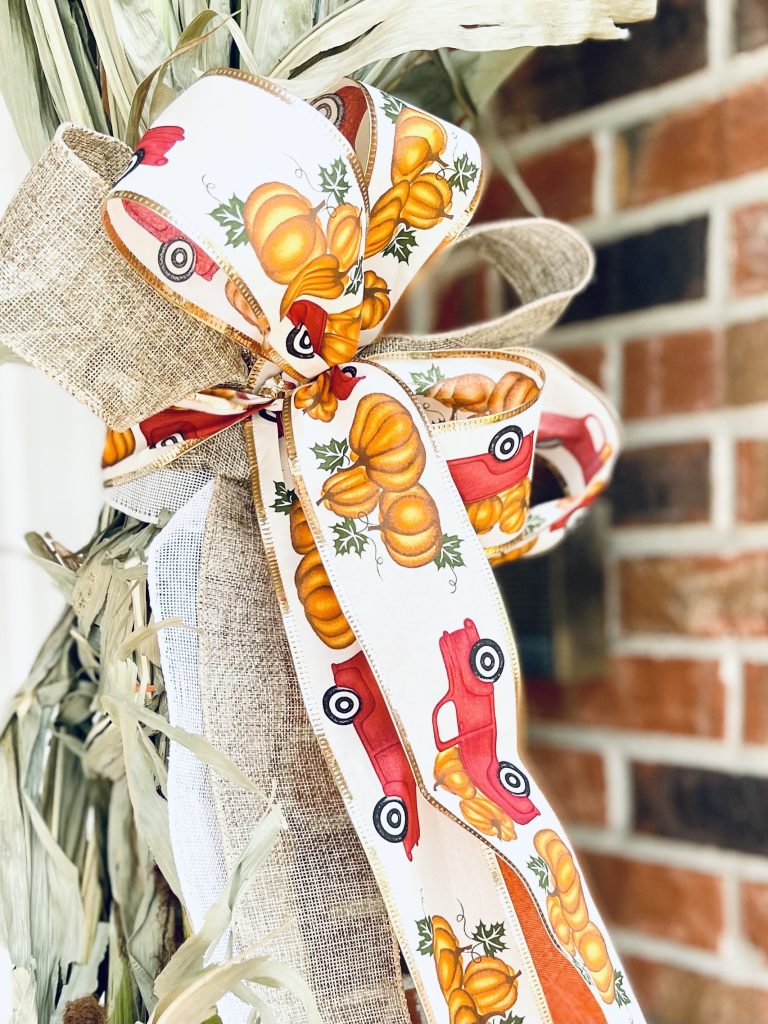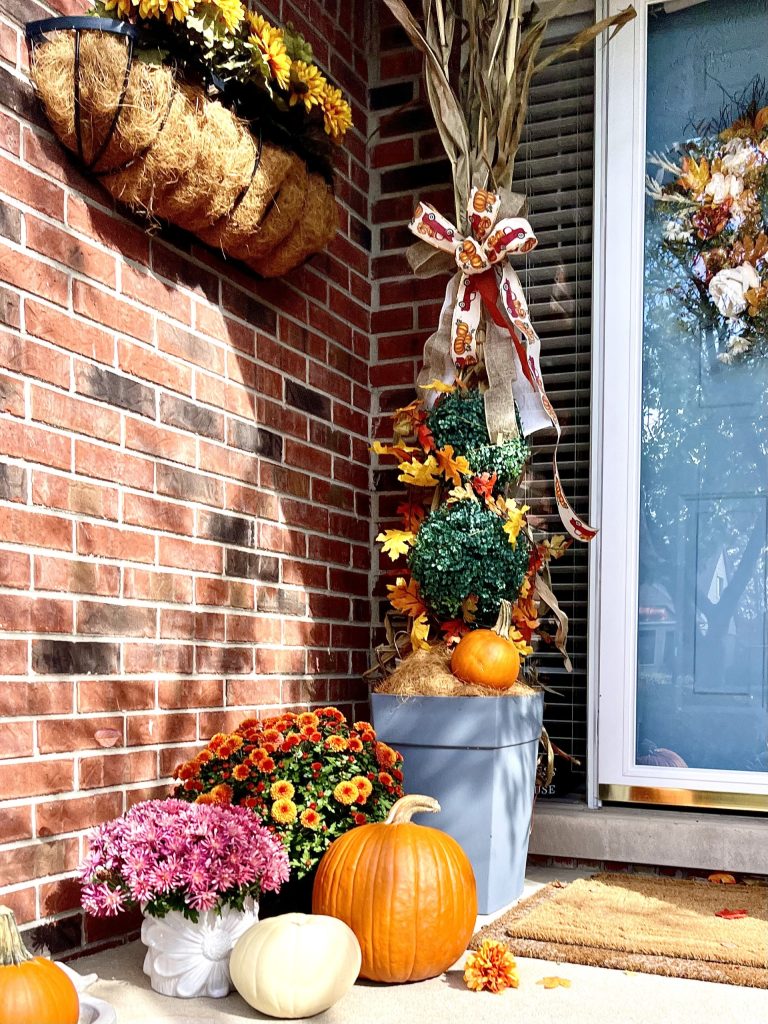 7) If you still have some flowering pots from summer use the dried flowers, branches, and leaves for fall decorating. Add a few little pumpkins, and gourd's for the season you'll have a beautiful outdoor fall arraignment.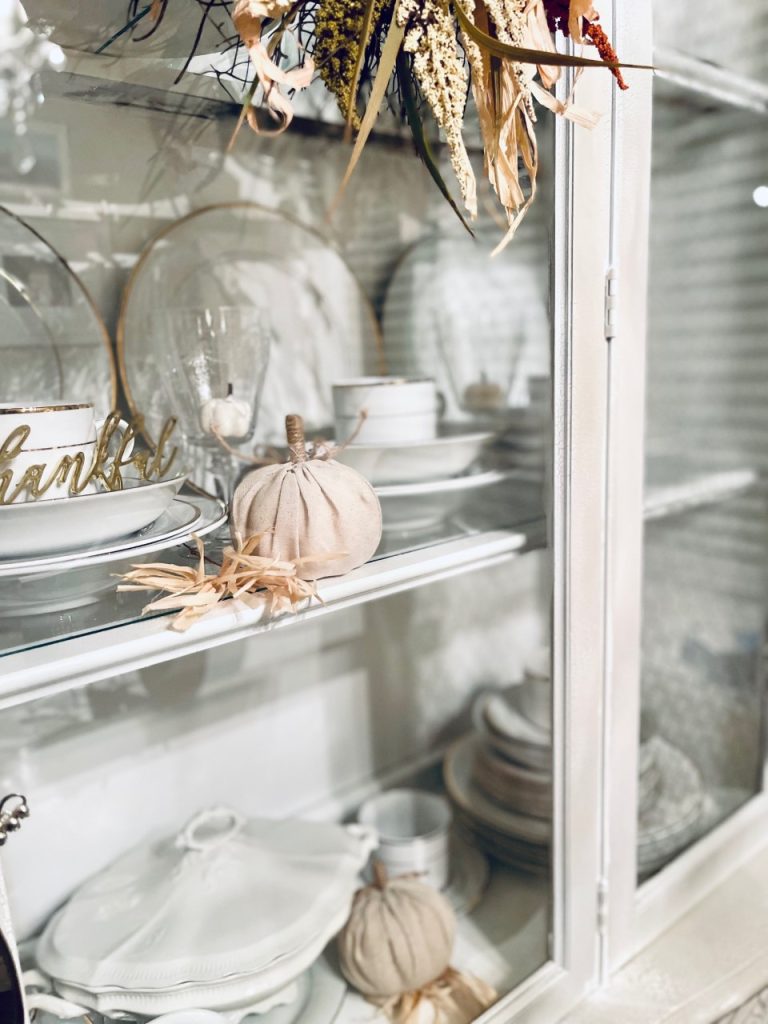 7 inexpensive ideas for fall decorating but the more the better!
1) Adding fall blankets and pillows make a room cozy for fall
2) Placing fall decor on your tables such as candles, pumpkins, pinecones, and fall florals gives a seasonal touch.
3) Fall floral wreaths are not just for entry doors, use these wreaths on interior doors, mirrors, and as a centerpiece for a tablescape.
4) Include the kitchen in on the decorating of fall by adding fall napkins, placemats, and little fall plates. Bring the smells of fall into the home also by using potpourri, flavored teas, and coffees.
5) Adding seasonal touches of fall to the entryway. Candles, pumpkins, fall foliage, and baskets make a fall statement.
6) Do include the porch in with the fall decorating by adding mum's, pumpkins, gourds, cornstalks, and ribbon. You could also add some hay and faux leaves.
7) Recycle your summer flowering pots by using the dried flowers, branches, and leaves for your fall decor. This is inexpensive and a great way to recycle. Add a few gourds, and pumpkins and you'll have a beautiful arrangement.
I may have offered more than 7 inexpensive ideas for fall decorating but the more the better!
For More Inspiration, The Hop continues on ……
Click the links below to go straight to my friends' posts. We hope these ideas inspire you to create and get ready for the upcoming Fall season!
Enjoy all that the fall season has to offer!
Happy Fall!
Cloches & Lavender
https://clochesandlavender.com/oatmeal-pumpkin-spice-browened-butter-
From Farm House To Florida
https://fromfarmhousetoflorida.com/pumpkin-perfection-decorating-with-faux-pumpkins/
This Dear Casa
https://thisdearcasa.com/how-to-style-velvet-pumpkins/
The Refining Home