A Very Simple Easter Table Scape
Today I'm talking about How To Create A Very Simple Easter Table Scape. I'm not hosting Easter this year but I still wanted to have my dinning room table look festive for Easter.
I created a very simple table scape with a few cute Easter Decorations. The decor is simply created with leftover Easter ribbon from last year.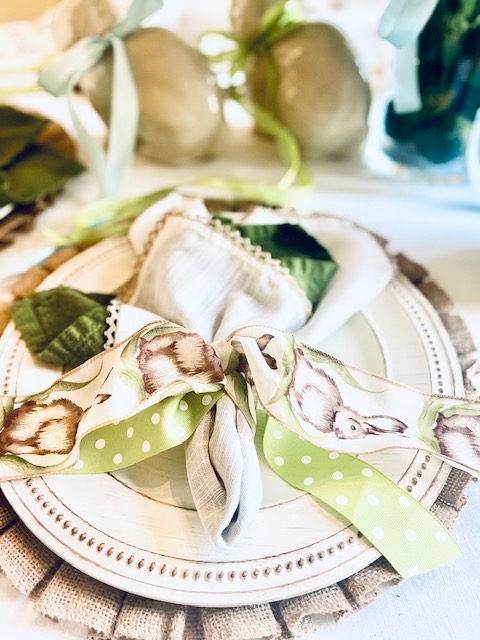 Using some of the items from last Easter's decorations saved me time and money as well.
The bunny ribbon from last Easter's table scape I just loved. I had tried to find the bunny ribbon again this year but I was not able to.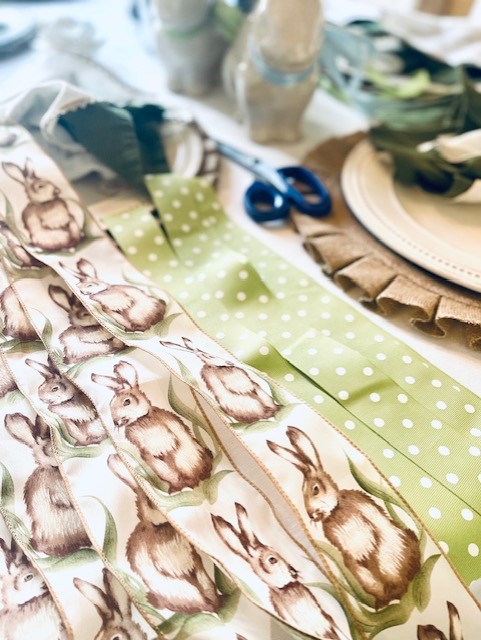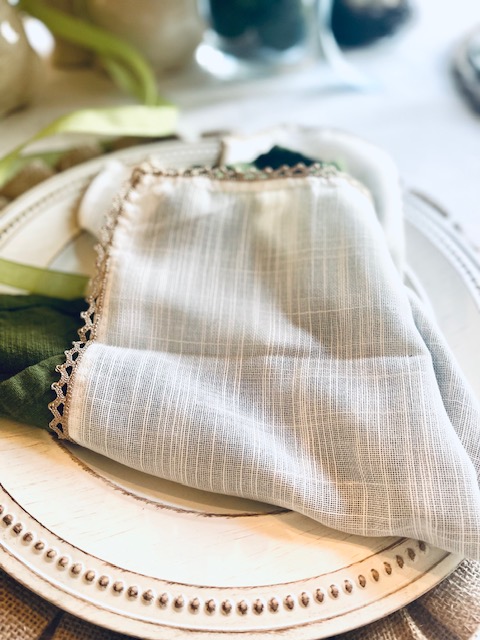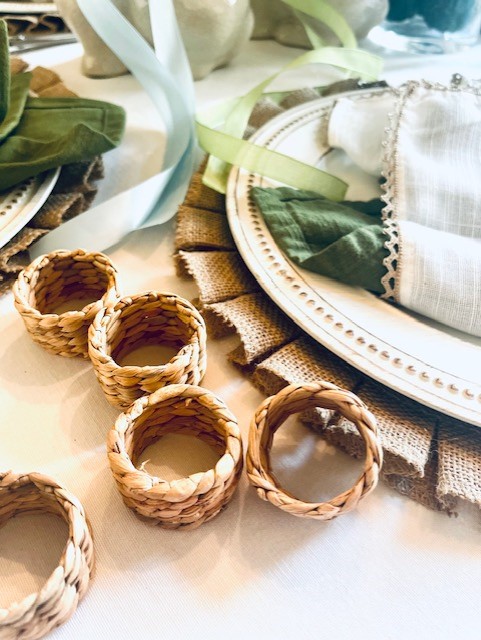 The bunny ribbon has all these beautiful Easter earthy colors through out the ribbon. I added earth tone's to match the colors in the ribbon by using light beige napkins. Actually these napkins I shared on my Thrifting Thursday's finds. They add a simple elegant touch to my Easter table.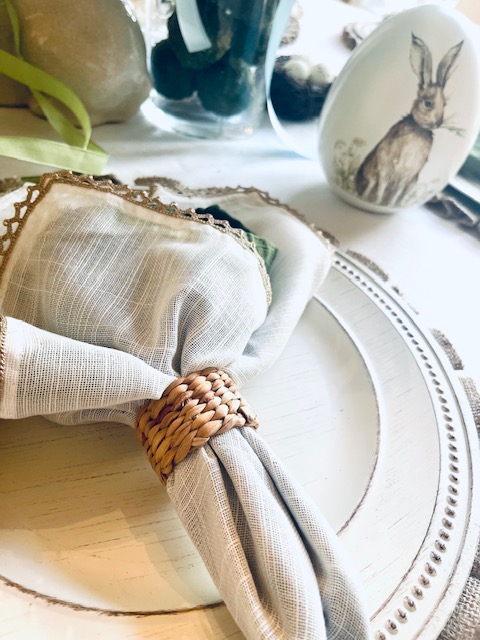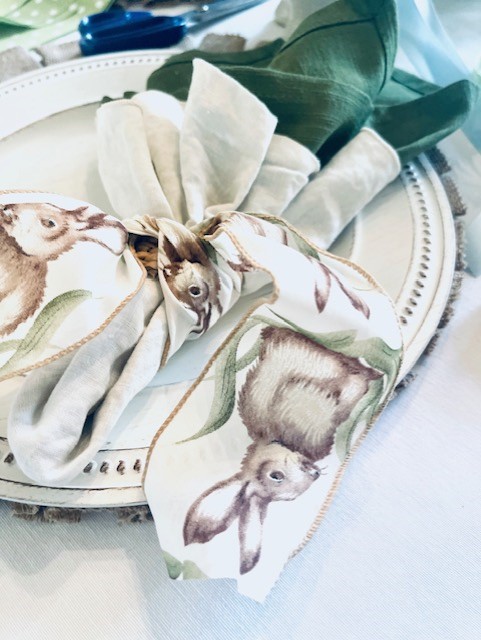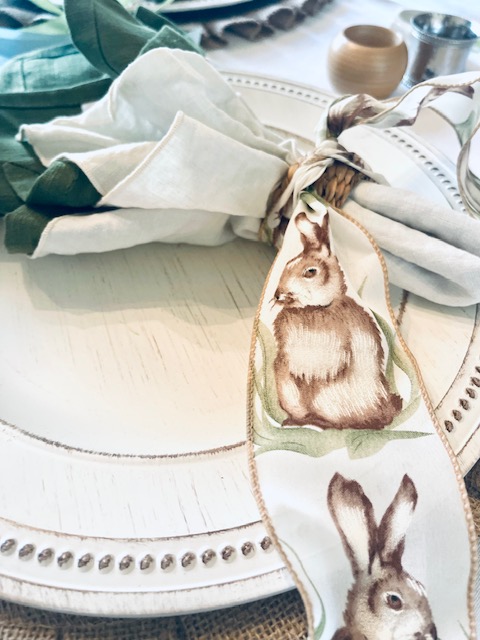 The embroider details on the edge of the napkins are so simple and delicate and help to create the feel for the table scape.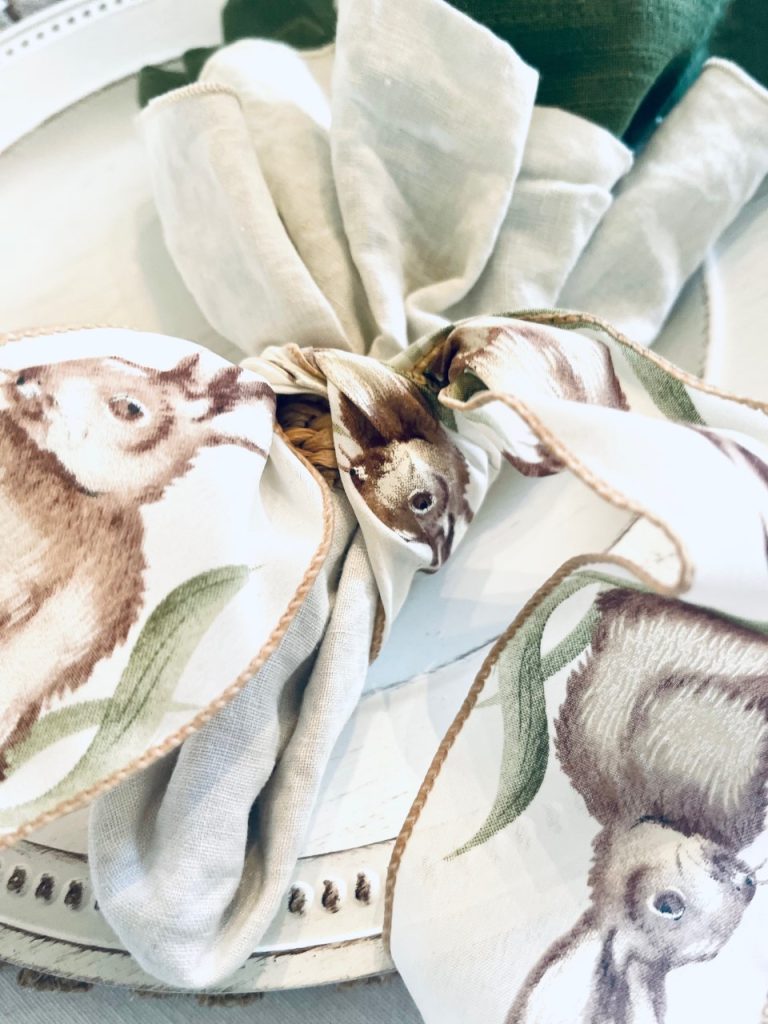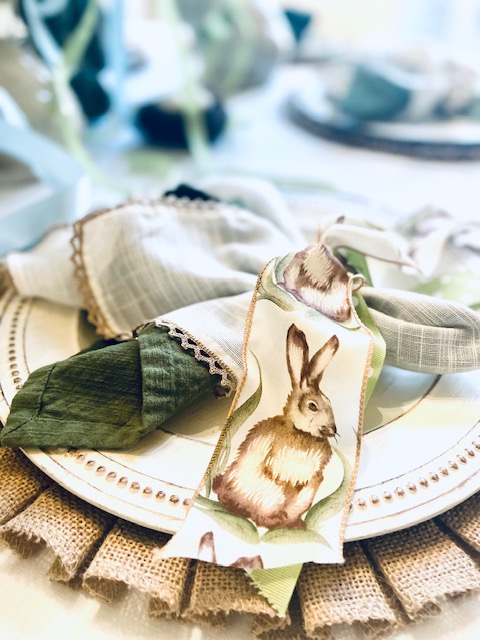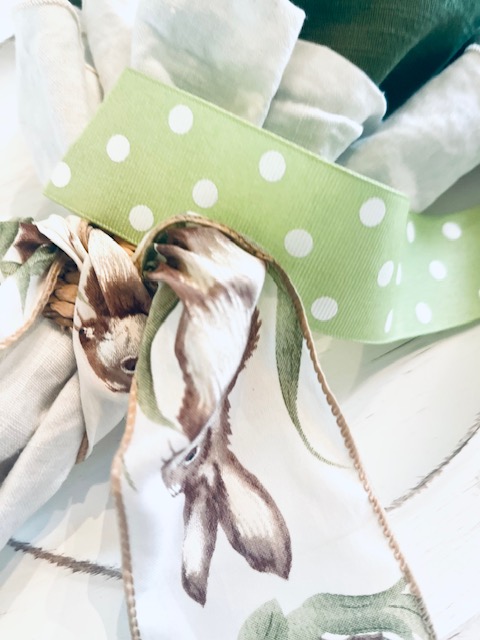 I also added a green napkin on the underside this color plays with the Easter tones I was creating for my table scape. The napkin ring I used to hold the napkins together are seagrass and it makes me think of spring!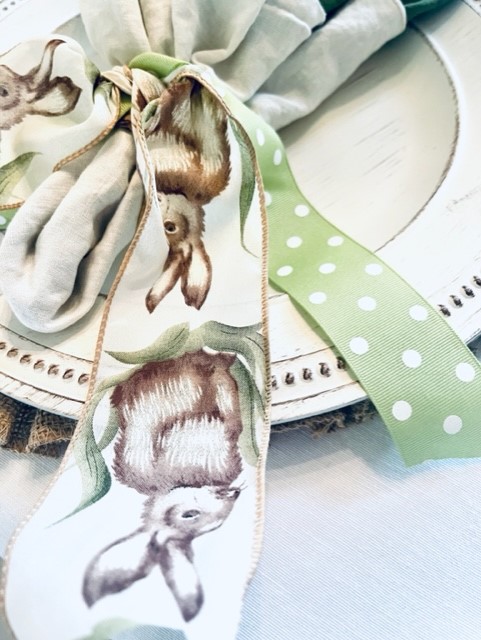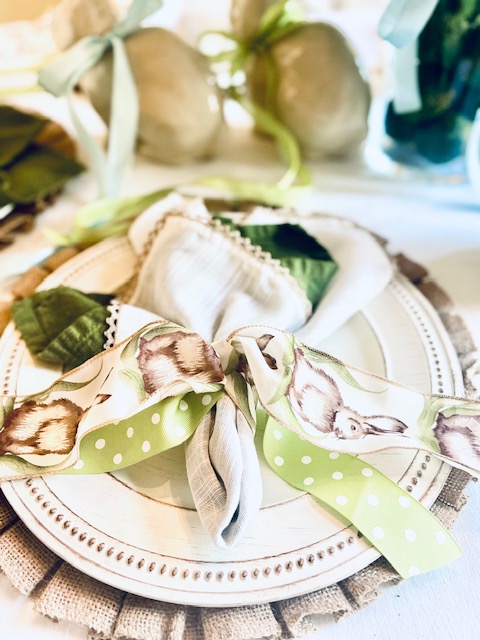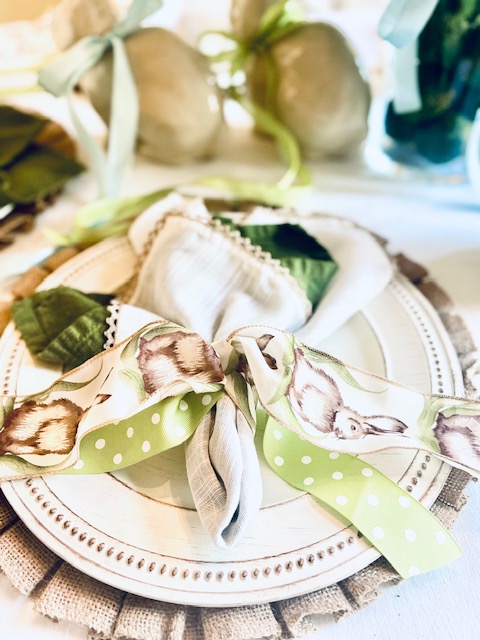 Adding a little simple pop of color, I had some green pock dot ribbon and I included it in the tie of the bunny ribbon.
I also used a plate charger for my table scape because I think is gives a special decor touch.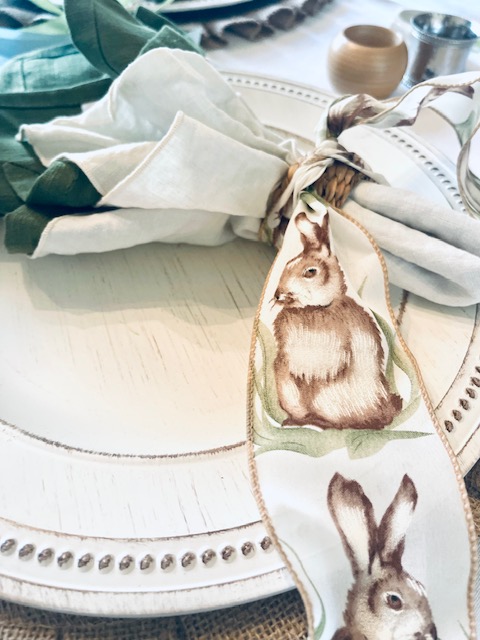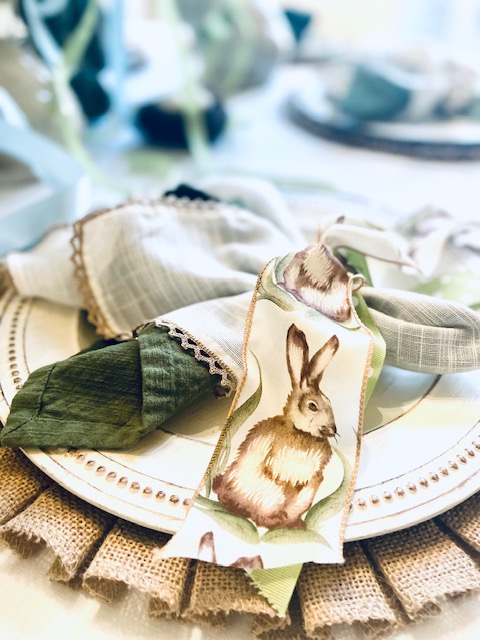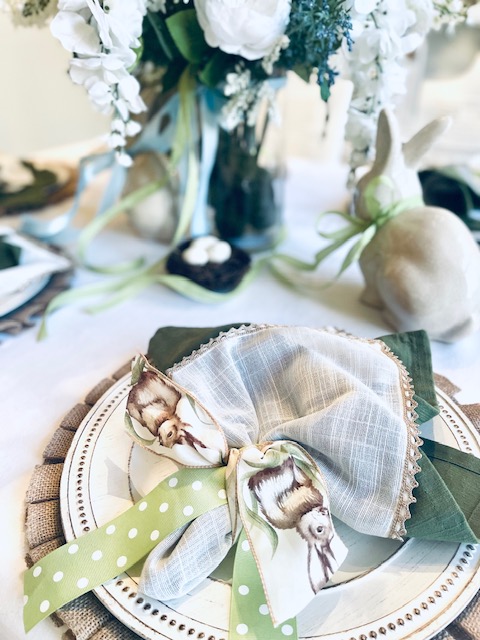 The floral arrangement on my dinning table is from last year's Easter table scape. Here you can see how it looked for my spring table https://houseofmar.com/how-to-create-a-spring-table-scape/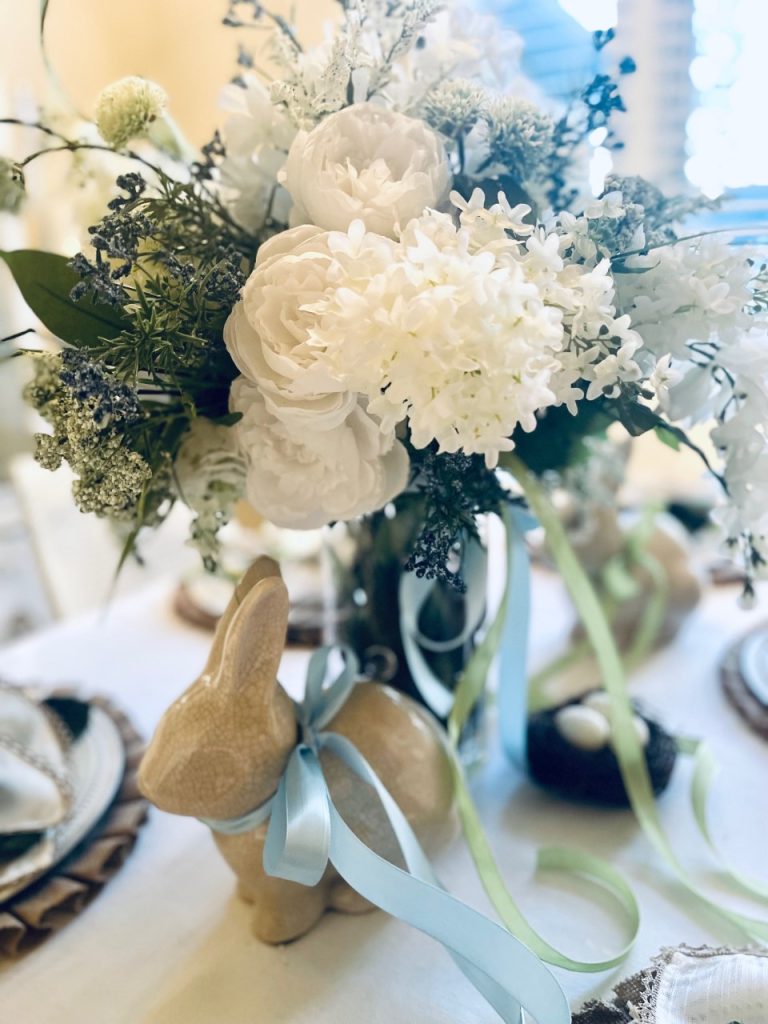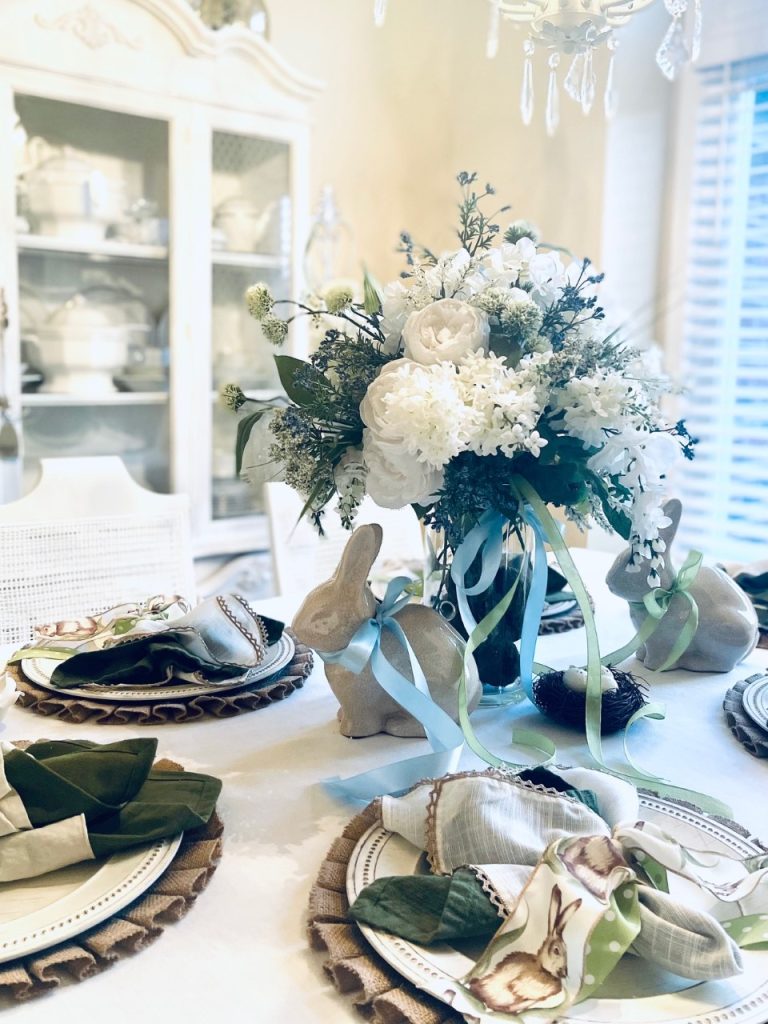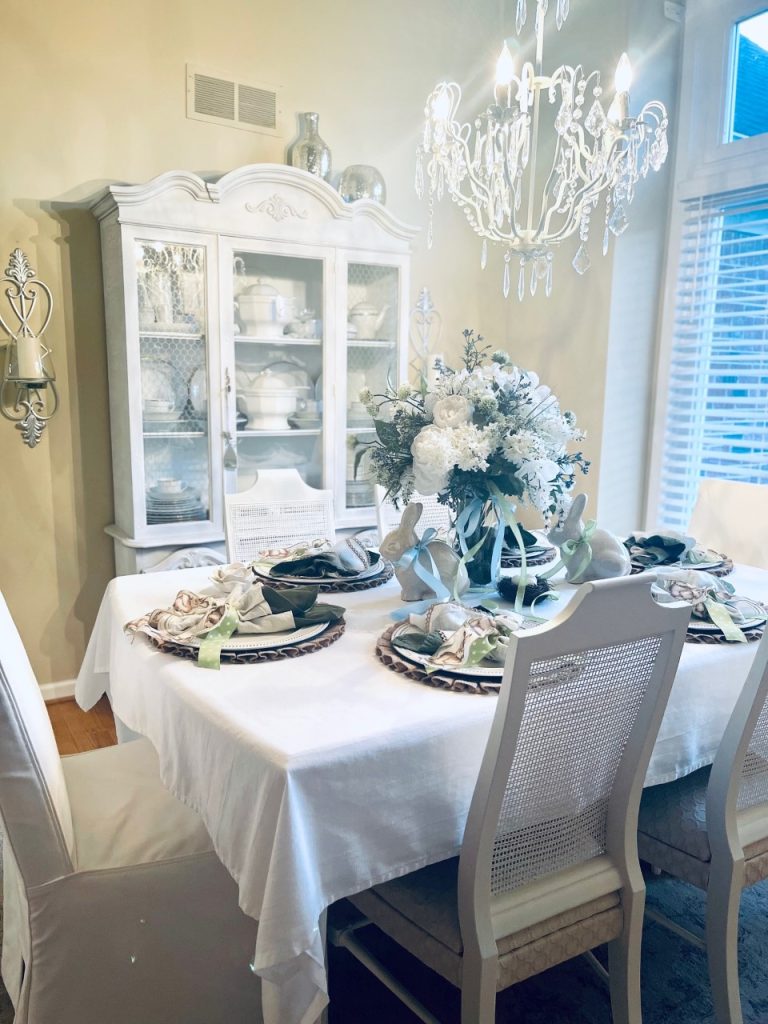 These two little bunnies I have in the middle of my table scape add a simple elegance. I tied a bow around the bunnies necks to coordinate with the other ribbon I was using. Of course I had to add a little birds nest with eggs to the table scape.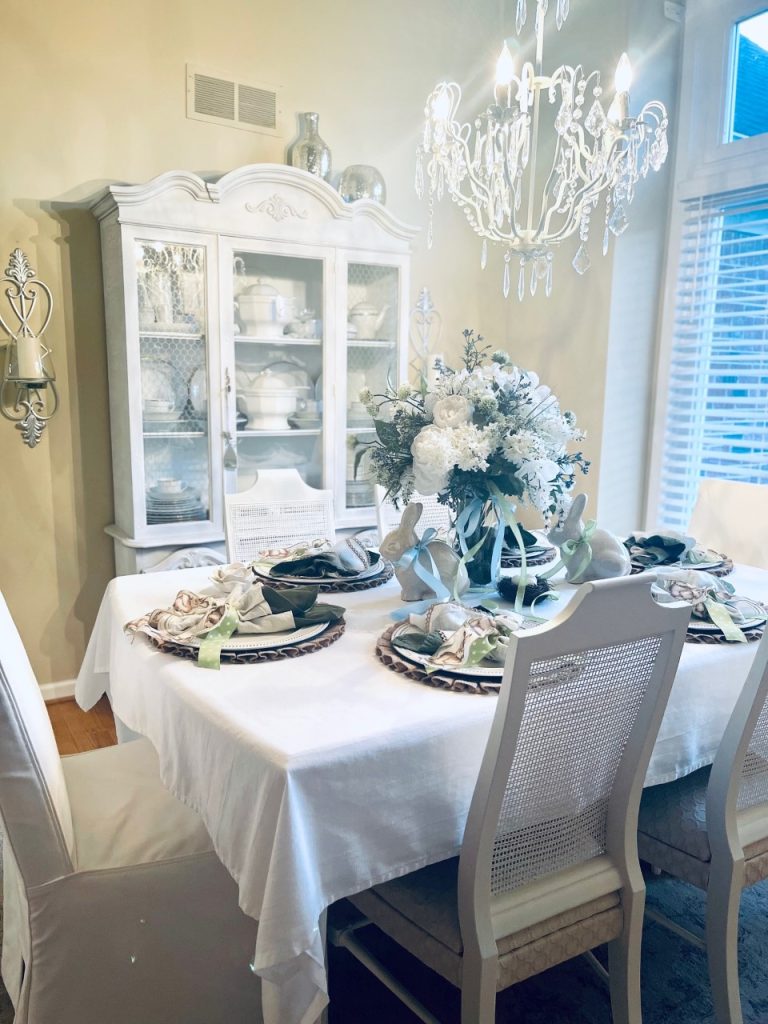 Before I added any of these simple decorations to the table I used a white cotton table cloth as a simple back drop for my table setting.
This table scape was so simple and easy to put together and I really like the Easter feeling it creates through out my dinning room and home!!!!
Here are 11 facts about Easter for a little fun https://www.dosomething.org/us/facts/11-facts-about-easter
Thank you for stopping back by!!!!
Wishing you the best Easter weekend!!!