Gluten Free Pasta with Meat Balls!!!
My gluten free pasta with meat balls is a favorite at my home! I have a little secret, it's not all homemade! Honestly… who has time during the week or weekends to make everything homemade! So I sometimes will use some helpers! I also like to make my meals as simple and quick as possible!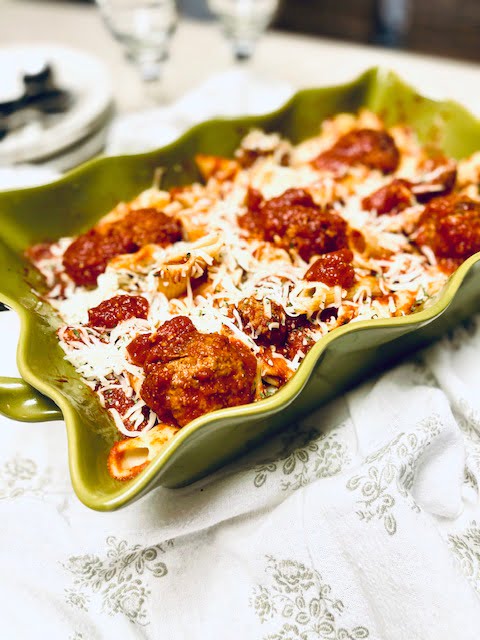 One thing that I do to save time is double batch, so when I have a late day at work I can still serve my family a home cooked meal.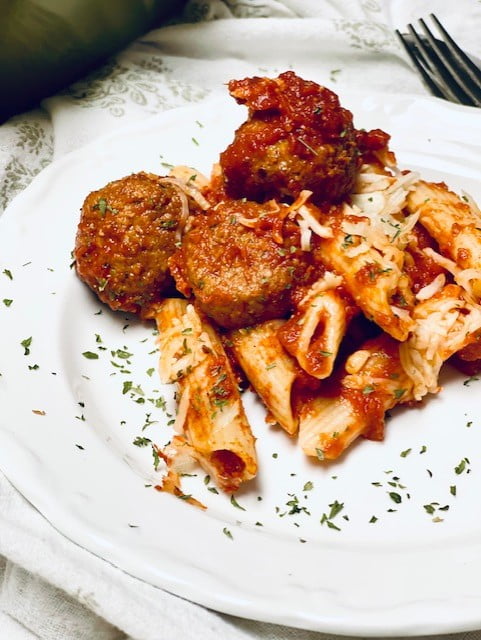 If you have been reading my post for awhile you know that I can my tomato sauce. Our family get's together with family in late August or early September when the tomato's are full and ripe. We spend a day or two on a weekend canning our tomato sauce. In case you missed it you can catch it all here. https://houseofmar.com/how-to-can-tomato-sauce/
So on to making the Gluten Free Pasta with Meat Balls
First Let me make a little statement about pasta! My husband is Italian and from Italy so the pasta has to taste great, and it must be served with great quality pasta noodles if there not homemade!
We like a mix of corn and rice pasta for our gluten free pasta! It actually cooks up best and best is al dente! Where the pasta is not to soft or to hard, kind of in-between, but more towards soft!
Our sauce is not sweet nor spicy. It's just the right tomato tanginess with so many great flavors of olive oil, garlic, onions, basil, red pepper, and Parmigiano-Reggiano cheese! I honestly think it's the best! The recipe is my mother in laws recipe and it's perfected to the finest!
We do add a little salt, but not too much because of the flavoring of cheese. The cheese I use for many of my pasta and soup dishes is Parmigiano Reggiano. Parmigiano Reggiano has a sharp, fruity/nutty taste with a strong savory flavor and a slightly gritty texture..
A little side note for those of us that are lactose free, Parmesan is lactose-free and low in fat. It's a real good source of protein, calcium, and certain vitamins as well.
For this recipe I used my canned Roma tomatoes that I made with family, but you could use any can Roma tomato for your sauce. Roma tomatoes are the quintessential Italian plum tomato used in many sauces, soup, and stews. Roma tomatoes are so full of flavor and they have a tangy fresh tomato taste. There are also benefits to eating tomato's as long as you don't eat too many! Tomatoes are high in vitamin C, potassium, and lycopene, an antioxidant with anti-inflammatory properties.
On to the recipe!
Seasoning/ Herbs with some health benefits: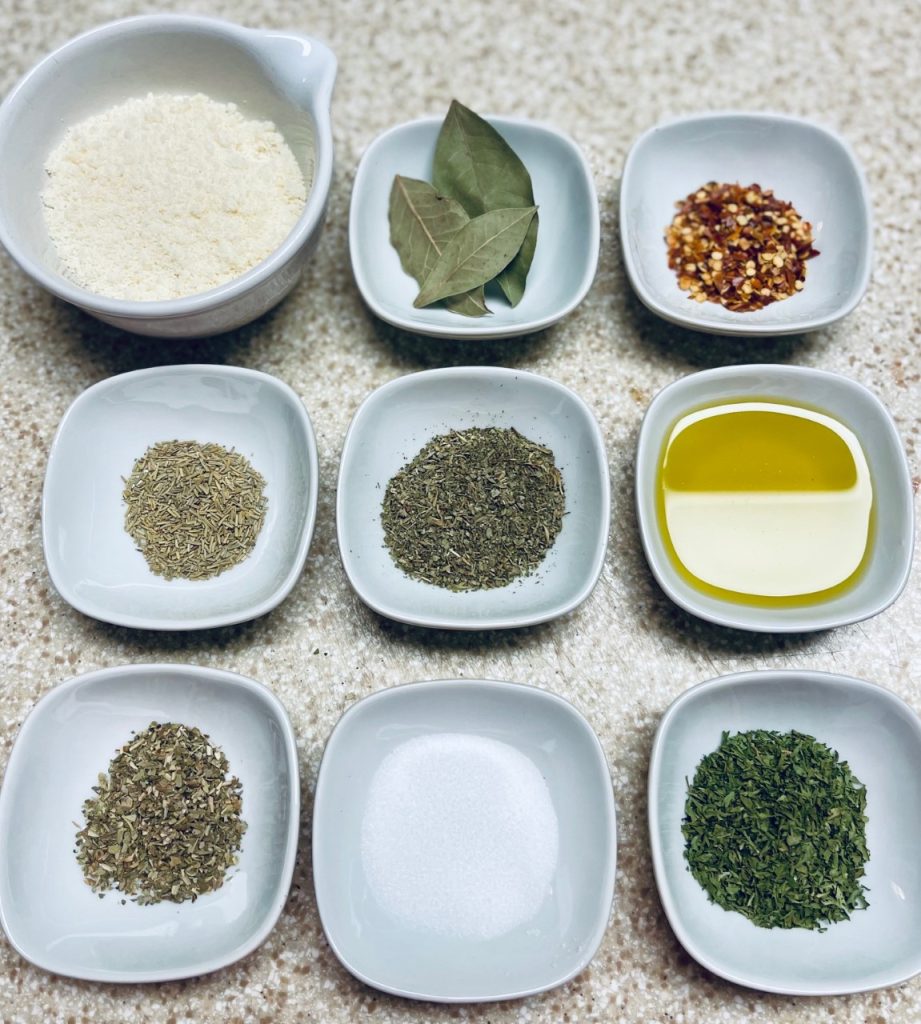 Extra virgin olive oil: although not a seasoning it does add seasoning to food with added health benefits, such as- heart-healthy fats and antioxidants, with many other benefits. Read here about all the benefits of olive oil https://www.health.harvard.edu/nutrition/is-extra-virgin-olive-oil-extra-healthy you'll want to use a good quality oil for the best taste.
Garlic: my favorite seasoning.
Onion: the yellow is best for this recipe.
Dried Red Pepper: just a sprinkling works in this recipe.
Dried basil: if you use fresh add in while cooking the sauce.
Parsley: fresh or dried added before serving.
Italian Seasoning: A mix of Oregano, Basil, Marjoram, Thyme, Rosemary, Savory, Sage, I use dried which are more potent than fresh. So a little goes a long way. This is my add in.
Of course our canned Roma tomato's and the small can of tomato paste.
Steps to making the Meatballs!
So here's the secret! I sometimes use frozen gluten free meat balls in my sauce! No ones even knows, "shhhh"!!!!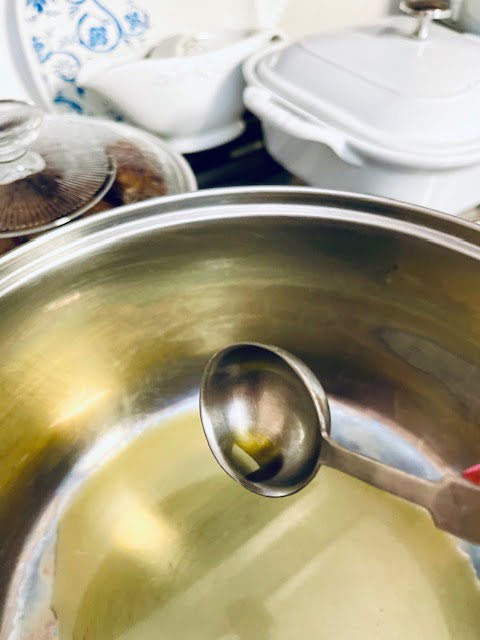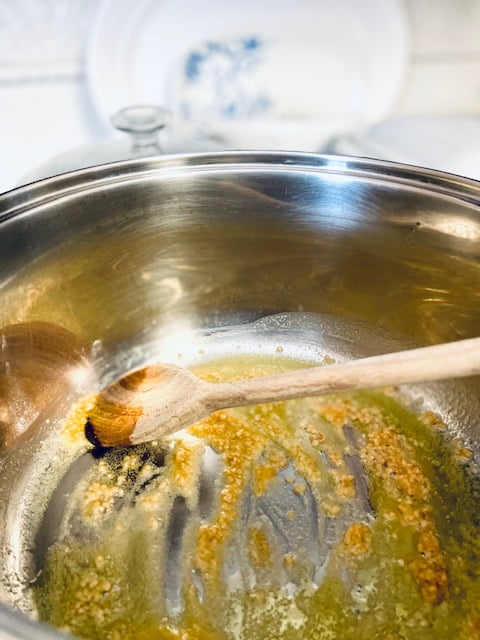 Honestly the brand I buy is so delicious, healthier, no additives, gluten free, milk free, no artificial ingredients, antibiotics, or growth hormones. I brown the meatballs up with a little extra virgin olive oil, onions and garlic. Then set aside. Oh and please don't tell Nona Rosa!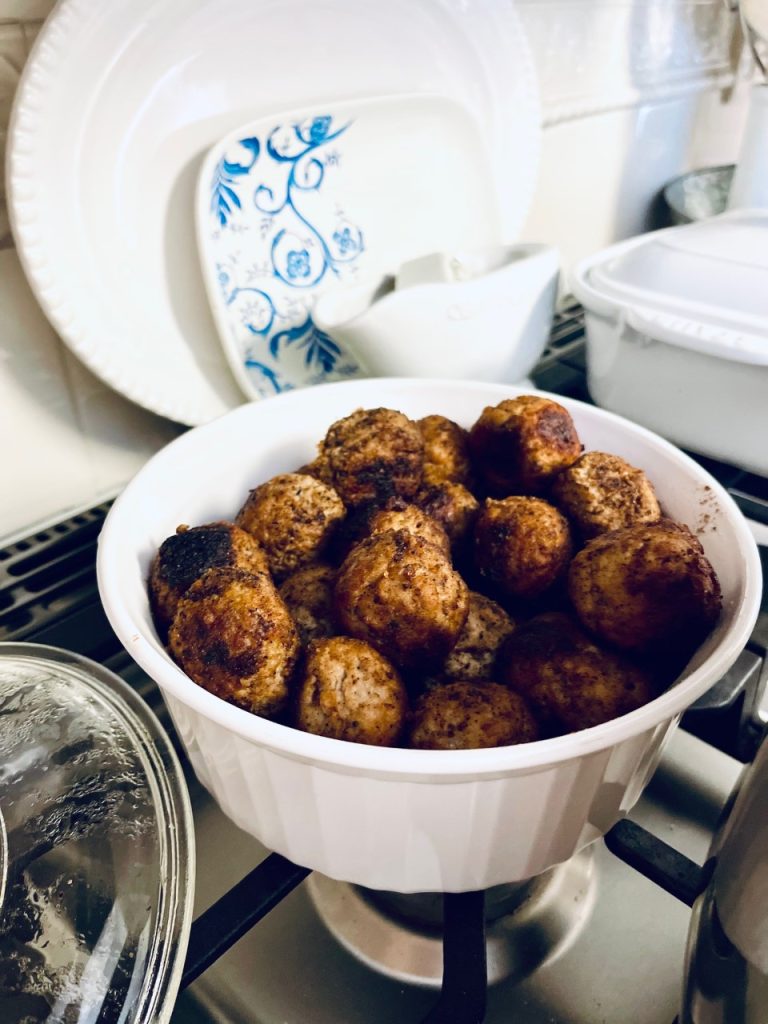 Next I make my sauce. To a pot I add onions, garlic and extra virgin olive oil and lightly brown, then add in the tomato paste. Making sure to mix well.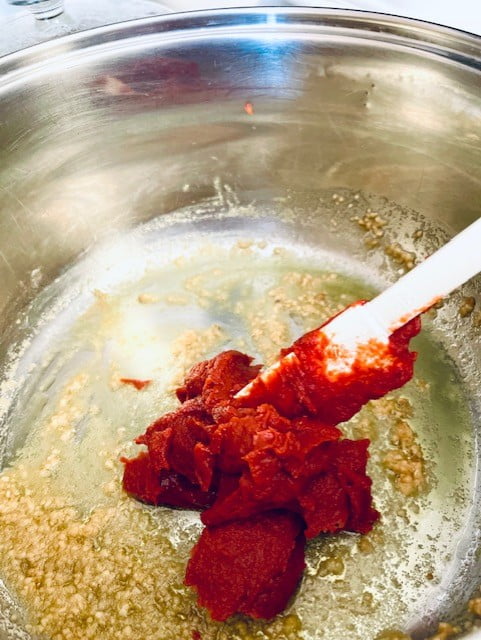 I then add my Roma tomatoes pouring into the paste mixture.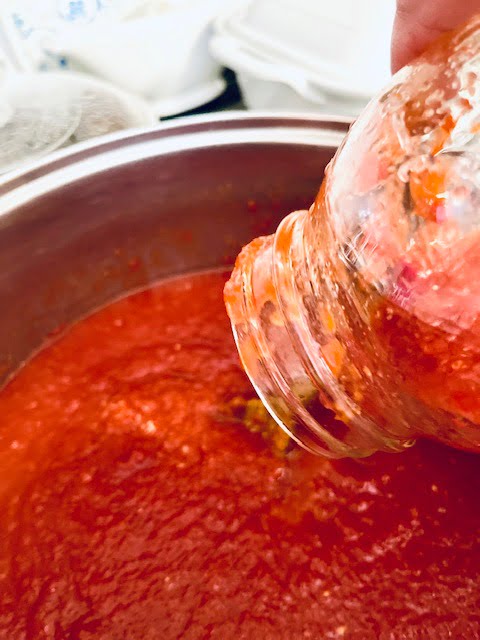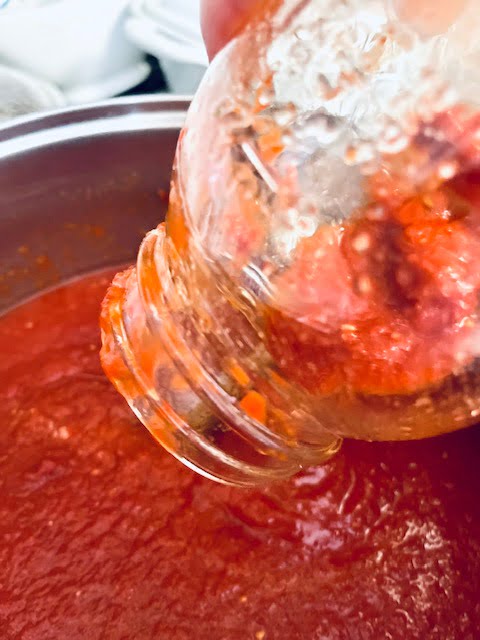 Blending all together and add in all of the seasonings.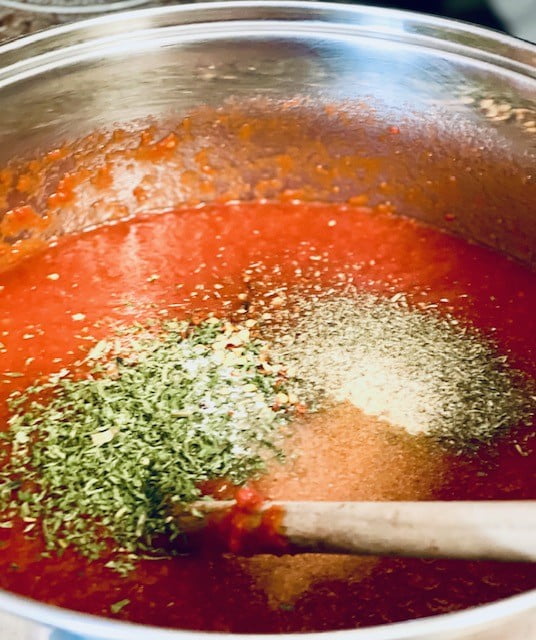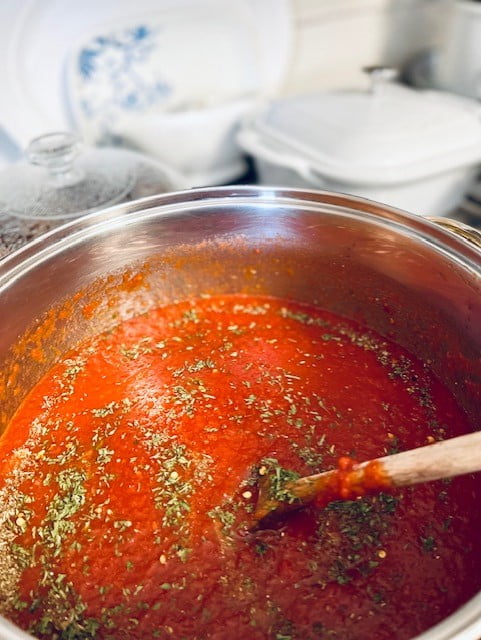 Bring to a boil and then simmer, I then add in the meatballs. Your home will be filled with the sweetest aromas!
Of course when the pasta is just about done boil your gluten free pasta noodles for 10 to 12 min's, pour into the strainer but don't rinse! You want to keep the starch on so the sauce sticks to the pasta noodle!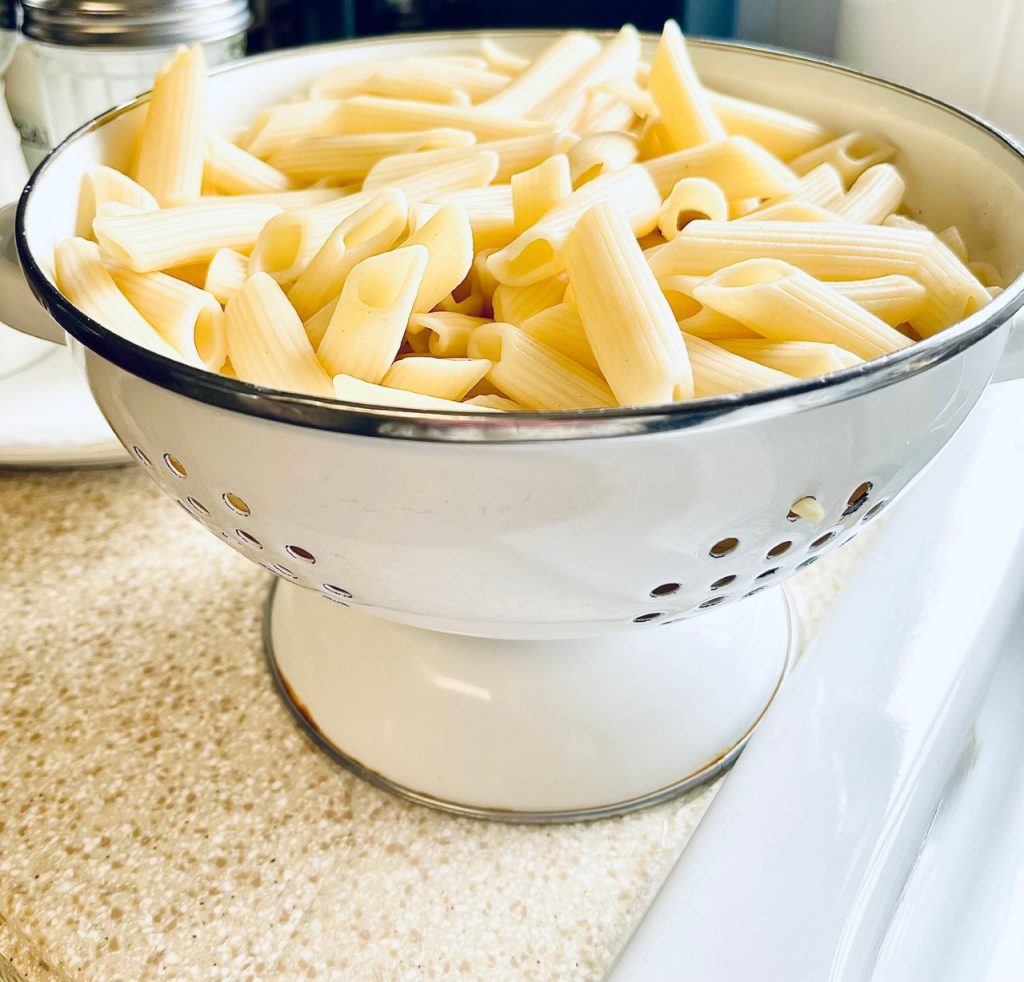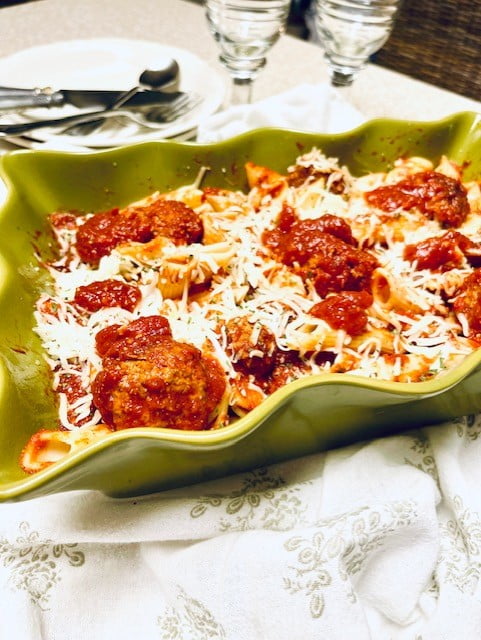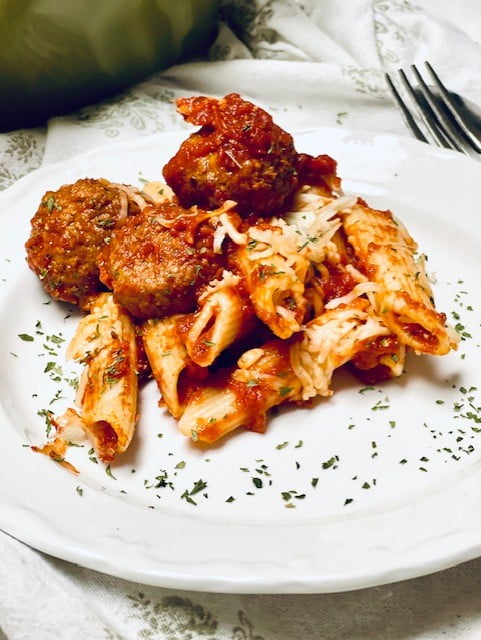 Serve with warm gluten free ciabatta bread, salad, and for dessert have fresh or frozen fruit!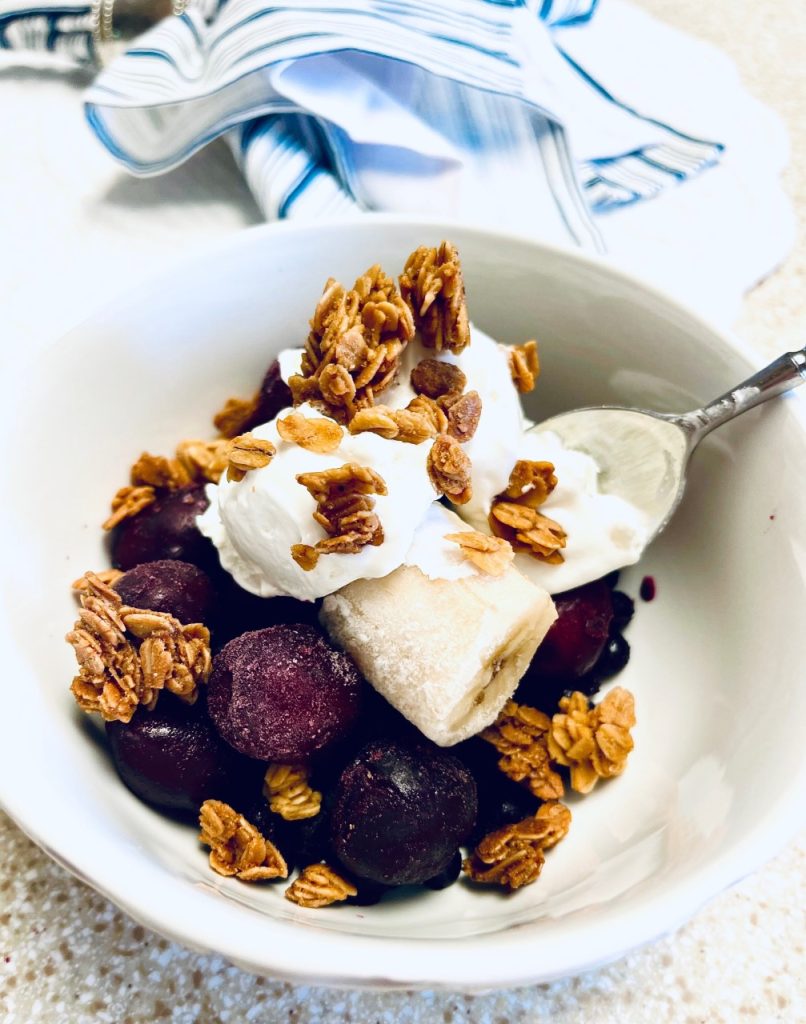 I hope you enjoy this dish as much as my family and I do!!!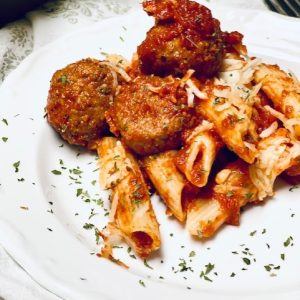 Gluten Free Pasta With Meat Balls
Equipment
1 Stock pot

1 Wooden Spoon

1 Food processor or blender

Measuring spoons

Measuring cups

1 Garlic press

1 Knife

1 Cutting board

1 Stock pot

to use for the pasta noodles.

1 Frying pan

for meatballs.
Ingredients
2

16 oz

Can of Roma Tomato's

2

6 oz

Can tomato paste

2

Cloves of garlic

1

Small yellow onion

4

tbsp

Olive Oil

also spray the pot with a cooking spray so the onions and garlic don't stick to the pan.

2

tsp

Salt

2

tsp

Dried basil or 3 basil leaves

2

tsp

Mixed Italian seasoning mix

1

tsp

Dried red pepper flakes

2

tbsp

Fresh or dried parsley

This is added to the sauce when the sauce is done cooking and I add a little to the dish before serving

1/2

cup

Parmigiano Reggiano cheese

This is added to the sauce when it is done cooking , and I add a little more to the dish before serving.
Frozen or Fresh gluten free meatballs 1 or 2 bags depending on the size of bag
2

tbsp

Olive oil

1/2

cup

Onions

2

tbsp

Garlic
Gluten Free Pasta Noodle
1

lb

Gluten Free Pasta

I used a corn and rice mix, depending if this is a main dish you may want to add more pasta noodles. If it's a side dish 1 lb pasta should do.

1

tbsp

Salt

Add pasta to boiling water and boil for 10 to 12 minutes until pasta is al dente'

If you cover the pot with a lid the water will boil quicker but leave uncovered when cooking pasta for a firmer pasta noodle.
Instructions
1: Brown the gluten free meatballs in a pan with 2 tablespoon of olive oil, 2 tbsp garlic and 1/2 cup onions,

Set meatballs aside when fully browned

Next add 4 tbsp of olive oil to a stock pot , 2 crushed cloves of garlic, and 1 small onion, brown until the onions look tender and are a light brown around the edges.

Add 2, 6 oz can's of tomato paste to the mixture in the stock pot, mix well then add in 2, 16 oz can's of well blended Roma tomato's, blended in the blender of food processor.

Add in all your herbs, basil, mixed Italian seasoning mix, red pepper flakes, salt.

Bring to a boil and cover with a lid and simmer for 1 1/2 hours make sure to stir occasionally.

Once the sauce is done add parsley and Parmigiano Reggiano cheese to the sauce saving a little to add to the top of the dish and then serve warm.
Notes
I used Bertolli extra virgin olive oil, make sure to use a good olive oil for the best flavor. When purchasing frozen gluten free meat balls make sure to read the packaging. Some contain a malt flavoring and it may not be gluten free. I used the Cooked Perfect brand and found it at my local grocery store.
I like to use garlic already crushed and buy it from the produce department. Any brand will do. 
You could also use a shredded mozzarella cheese to the pasta for added flavor. Just sprinkle a little on the top of the pasta.
Affiliate links are used in this post. Any purchase you make I will generate a small commission at no additional cost to you. I would like to thank you for your support.