What is the coastal grandma trend?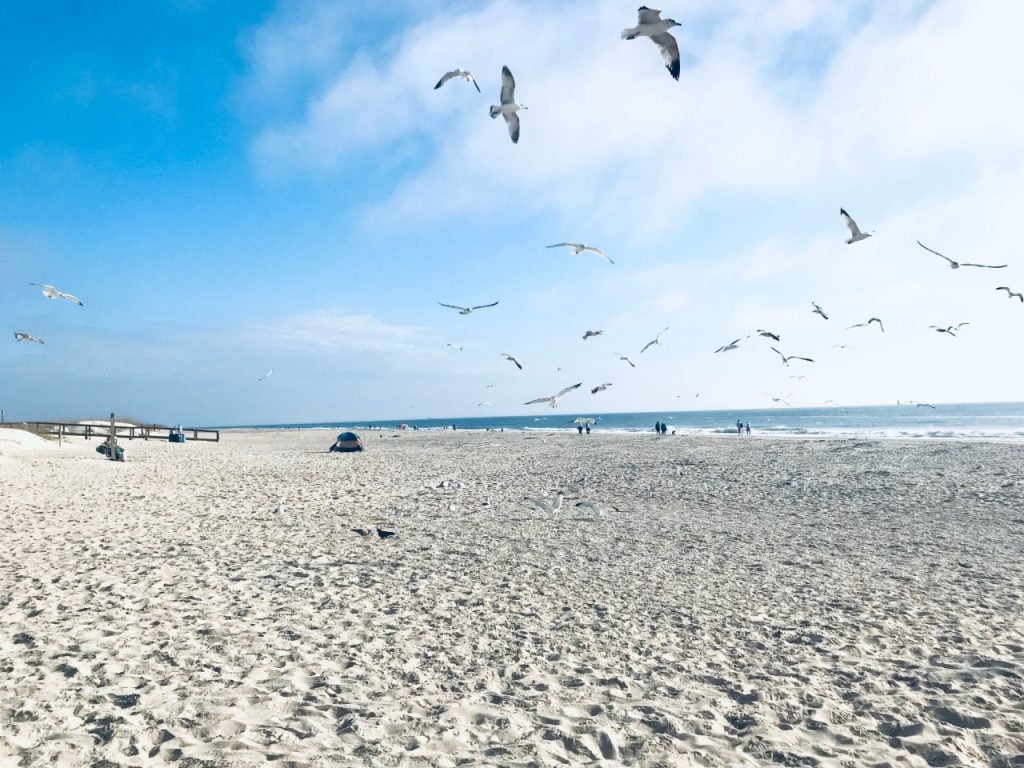 This week on The Saturday Scoop were talking all about the Coastal Grandma Trend!
It sure seems to be the rage! It's all over tick tock, Facebook, and Instagram.
Have you seen the movie Somethings got to give with Diane Keaton and Jack Nicholson. Diane Keaton's character is the version of the coastal grandma. Not because of her portrayed age. It's because of the life style she has created! She looks timeless in her classic relaxed linen's, sweaters, and flowy dresses. She adds touches of white denim and big straw hats to her ease of dressing.
A coastal grandmother emphasizes a lighter monochrome version which in the way she dresses. She's a woman that wears summer linen's in colors of cream, light green's, and blues.
The costal grandma would live in an oceanside home, or one that looks like it belongs on the ocean! Oh and that house in the movie was so luxe, beachy, comfortably relaxed with it's wicker, books and bowls of shells!
The trend is all about comfort and ease! That's the coastal grandma trend! And… you know what, you don't have to be a grandma or even the age of a grandma to enjoy this trend!
Just look at any tick tock video or Instagram post, their young, trendy and rocking it!
The trend has been around for a long time too! Although some think they discovered it! Actually Nancy Meyers movies made this trend popular. Many of the homes in her films like Somethings got to give, or Father of the bride, to name a few made it popular! All are decorated with a coastal vibe.
Diane Keaton and Jack Nicholas sure displayed it well in Somethings got to give! Martha Stewart has been dressing it for years! As has Oprah, she's been spreading it among her many magazine covers! And… Ann Hathaway she's been posting it on Instagram daily!
The trend is more than just a way to dress or the aesthetics to a home, it's also farmer's markets, thrifting, cooking, and wine!
Maybe after the last few years we are all seeking comfort, good food, and drinks! I know I feel the need for ease, relaxation and comfort foods! Maybe this is why the trend is so popular!
Although, I think I've been doing this trend for years!!!!
I'm loving that its' so popular and I'm on board for all of it!
So I thought I would share some inspiration today on what one would need to enjoy this trend!!!!
First off you'll need a few classic staple pieces to add to your wardrobe!
Pant: Linen pants they come in so many styles such as wide leg, high waisted, cropped pants or straight leg. And it seems everyone has them on sale! The ranger trouser is having it's day too!
Chino Pants: These are so in, the relaxed look anyways!
Sweaters: You'll need a light weight comfy cardigan or an over size sweater that maybe was a hand me down!
Shirts: Button up shirts and the Chambray shirt are finally having there day too! If its a little big that's even better! So tie them up around the waist and be in this hip trend!
Tee Shirt: The boyfriend tee shirt or one that has a longer arm length are here again! This makes me so happy! You'll want the tee in a neutral color such as white, cream, blush, and powders blues!
Wrap: A summer wrap is a must! You know how breezy the coast can be Lol!
Jacket: Quilt jackets are back in style, who would have thought!
Shoes: Can we talk about the shoes!!!! The fisherman sandal is back! Even the strappy kind!! One of my favorite summer shoe to wear is a Raffi sandal! It's a favorite again! I'm in style!!!
As I'm writing this post I'm watching my neighbor walk her dog sporting a wide brim bucket hat, which is defiantly in!
Hats: Wide brim hats are soooo in too with this trend! Finally we can wear a hat and others will be too!
Straw purse: My summer staple! I've been caring a straw purse in the summer since I was 14 years old! My grandmothers style, that I copied! If your purse turned out to be a straw beach bag that would be okay too!
Jewelry: We must not forget a girls best friend! Adding a few pieces to our necklines, wrist, and fingers is all about this trend! If it was handed down to you or you found it thrifting it would sure be a statement!
I've found so many items for us and at all price points! I'm sharing today because there are so many sales going on! Oh and don't forget the thrift stores! The Coastal Grandma would be so proud!!!
Just in case you haven't seen the movie Somethings Got To Give you can find it on Netflick. I had seen it some years ago but watched it the other night and I had a better appreciation of it. Not sure if it's because I didn't fall asleep, or I can appreciate the story line, Lol! But it was funny!
Check back next week as I'll be sharing all about the Coastal Grandma homestyle!
Well I'm off to my day!
I hope your able to find and item or two that you would want to add to your coastal grandma look!
Blessings!!!! Have the best weekend!
Coastal Grandma Clothing and Accessories
disclosure: affiliate links are used in this post. Thank you so much for your support, Any purchase that you make will generate a small commission to me at no additional cost to you.