Good Morning!!!
It's been so hot and humid in M.I.! I'm thinking I might be over it!!! I know it's just starting!
How about you… how's the weather been in your area?
It's supposed to cool down this weekend and I'll be grateful! You all know I had no air conditioning last weekend and it was so uncomfortable but I am so happy it was not this humid as we have all had this week.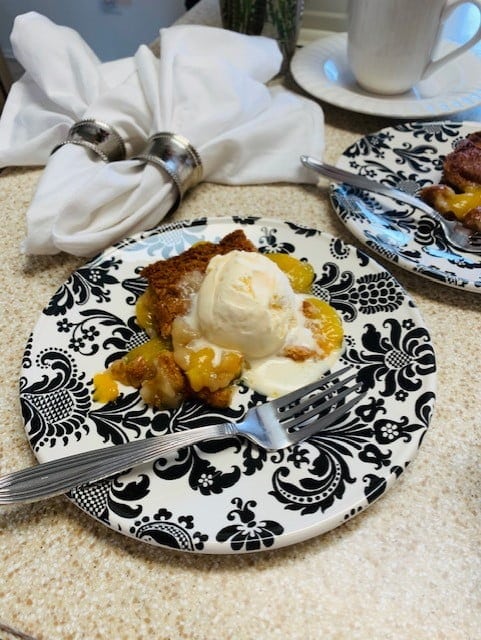 I usually don't make my gluten-free peach cobbler in June, it's usually an August treat but… when I was at the fruit market the other day they had peaches! Lots and lots of peaches! So I thought why not… As humid as it's been it almost feels like August Lol!
I shared my recipe with you all back in August of last year, but I was asked for it again… so I thought I would post it again!
It's really simple to make and it's so yummy!!!! Adding some vanilla ice cream is just what a hot humid summer day is asking for!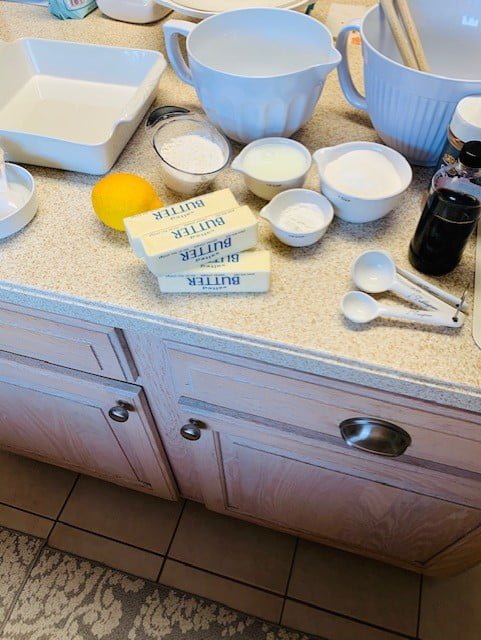 Ingredients:
4 cups of fresh peaches ( you could use frozen, thaw and drain well)
3/4 cup sugar divided
1/2 teaspoon vanilla extract ( gluten free)
1/3 cup butter, melted
1/2 teaspoon lemon juice
2 teaspoon of baking powder ( gluten free)
3/4 cup of Bob's Red Mill Gluten Free 1 to 1 Baking Flour
pinch of salt
1/4 teaspoon cinnamon
3/4 cup milk ( I used lactose free 2% milk )
Preheat oven to 350
Step 1: Make the peach fillling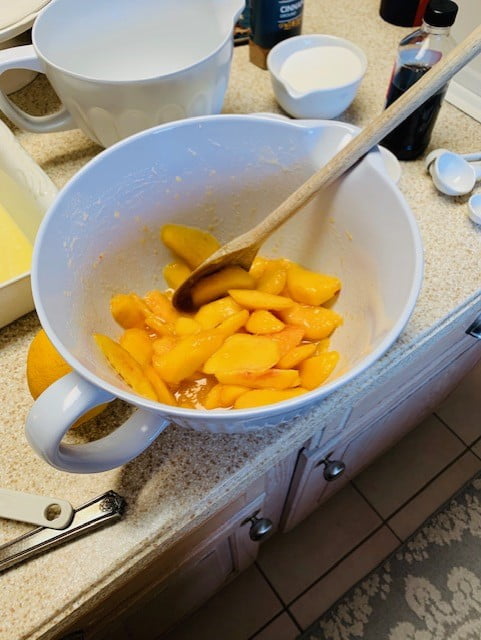 In a large bowl, toss peaches with 1/4 cup sugar and vanilla extract, set aside.
Next melt your butter and pour the melted butter into a 2 quart dish.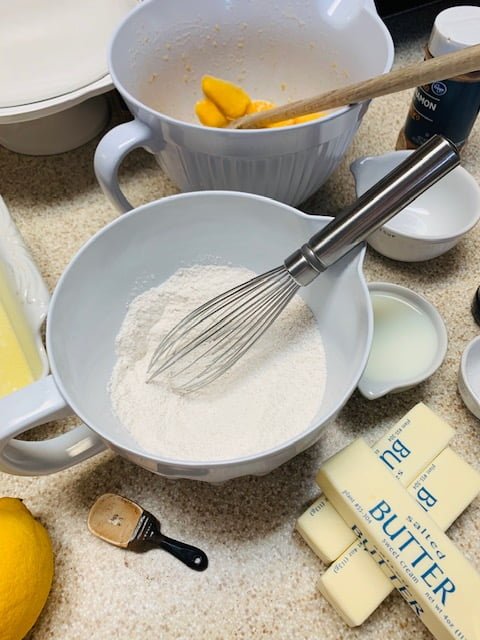 Step 2: Mix the gluten free batter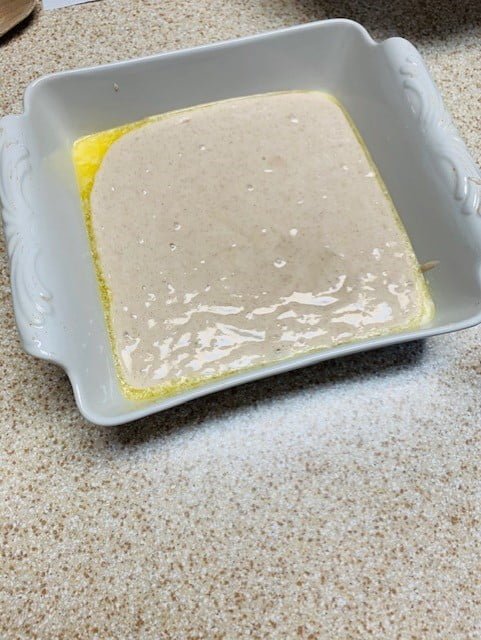 In a small bowl whish together gluten-free flour, baking powder, salt, remaining sugar, and cinnamon. Stir in the milk, pressing out the lumps until smooth. In the baking dish pour the batter evenly over the butter, Do not stir. Top with the peach mixture.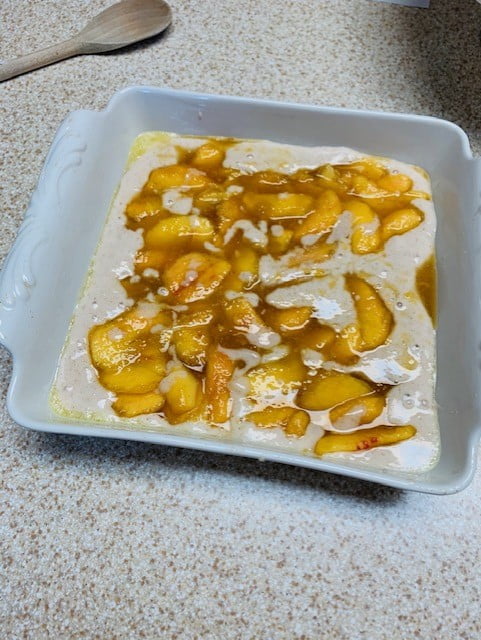 Step 3:
Bake at 350 for 55 minutes or until the top is golden brown and the juices bubble around the sides of the baking dish. For best results, let the cobbler stand for 20-25 minutes before serving. You can serve it warm with vanilla ice cream, or yogurt!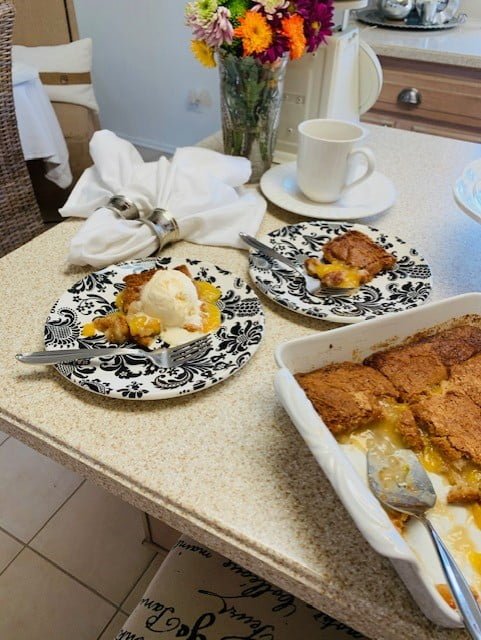 Look at how yummy this is!!!! I hope you enjoy it as much my family and I do!!!!
Have a blessed and happy Weekend!!!!