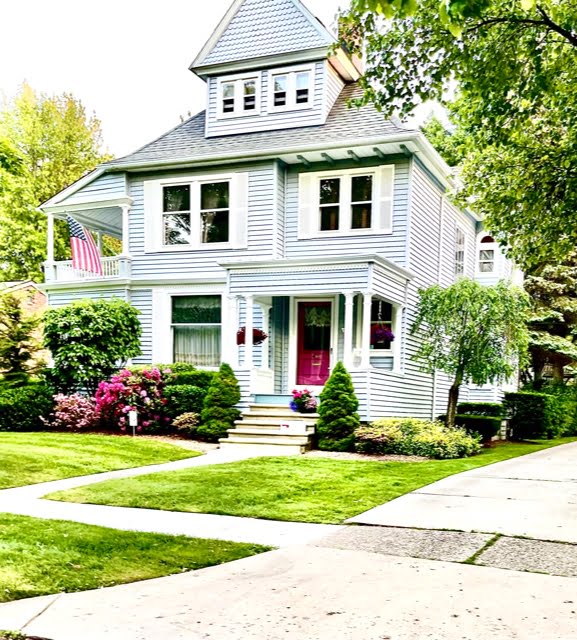 Well, I'm sitting here editing my post in 80-degree temps! Our air conditioning unit seems to be broken… again! This is the third time in a year… and it's only a 4-year-old unit! With this heatwave, every heating and cooling company in the area is so busy and many are booking appointments a week out! Growing up I didn't have air conditioning. We would use a box fan in the window and pray for a breeze to come! I'm not sure how we survived, but we did Lol! Right about now I would be happy to have a box fan!
This weekend was hot… and I showed homes in one of my favorite areas! An area with older homes that have so much character and beautifully landscaped yards! The flowers you could smell from across the street! The beautiful views of Lake St Clair make this area very popular. There are old churches, marinas, a country club, and a downtown area called the village, where many people like to shop!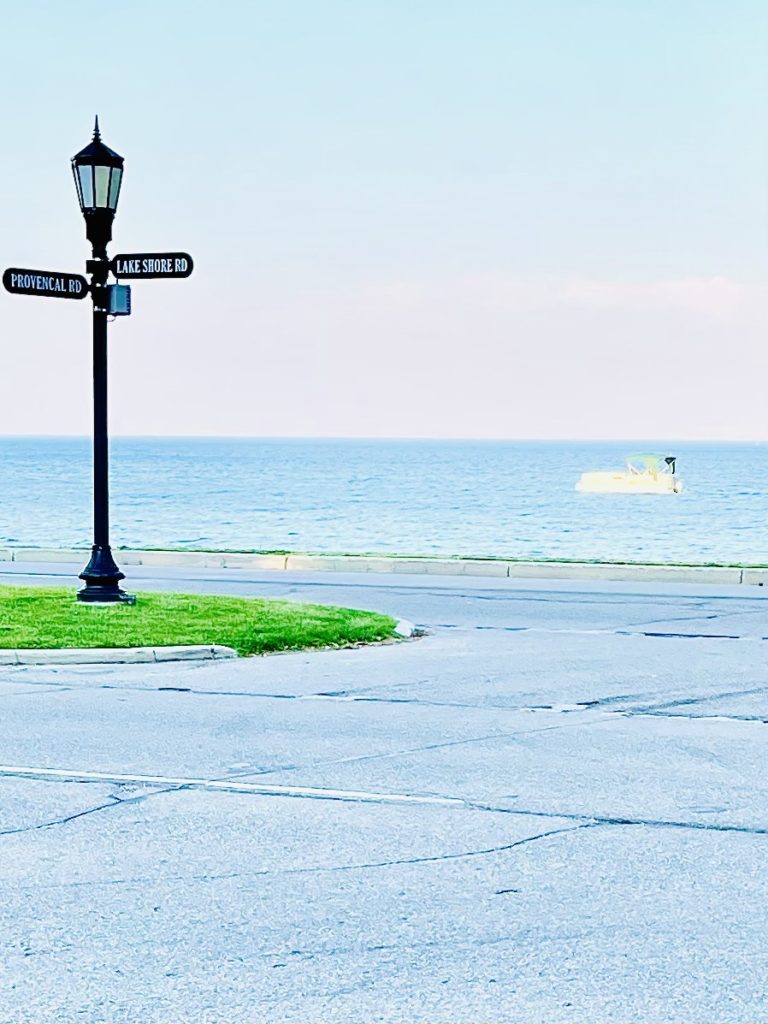 Last week I talked about selling a home in a seller's market. Preparing the home to sell. We talked about what makes a seller's market, and how the sellers are feeling about the current market…
Today I'm talking about a buyer or purchaser buying a home in a sellers market…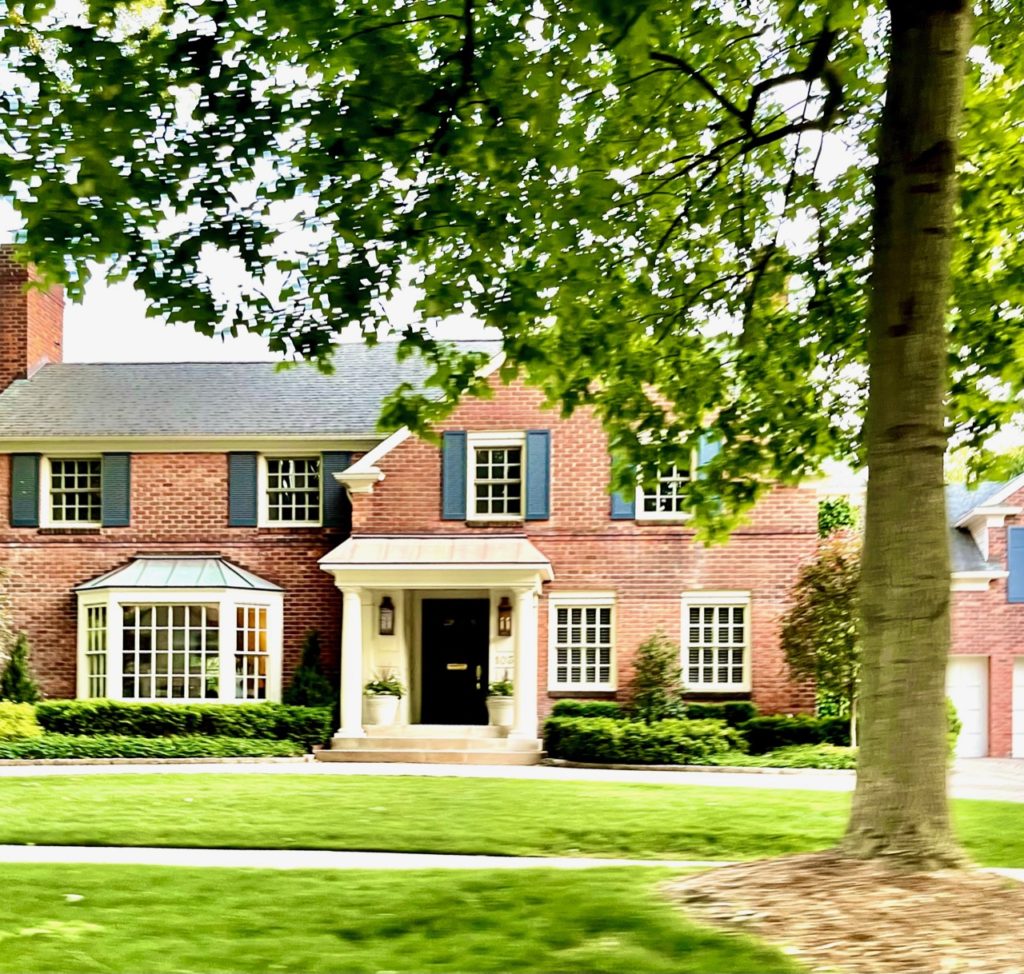 The first item of business a buyer must do is get pre-approved for a mortgage. This is so very important.! A buyer will want to know how much money they're approved to spend. A buyer will want to make sure they're comfortable with the payment they're approved for. You'll want to know the tax value of the area you'll be purchasing in, and homeowners insurance rates for the area. Your realtor can help you with some of this information. You could also check with the municipality of the city or township you'll be purchasing in. You should also know the interest rate you have been quoted. The interest rate could change if the rate is not locked in.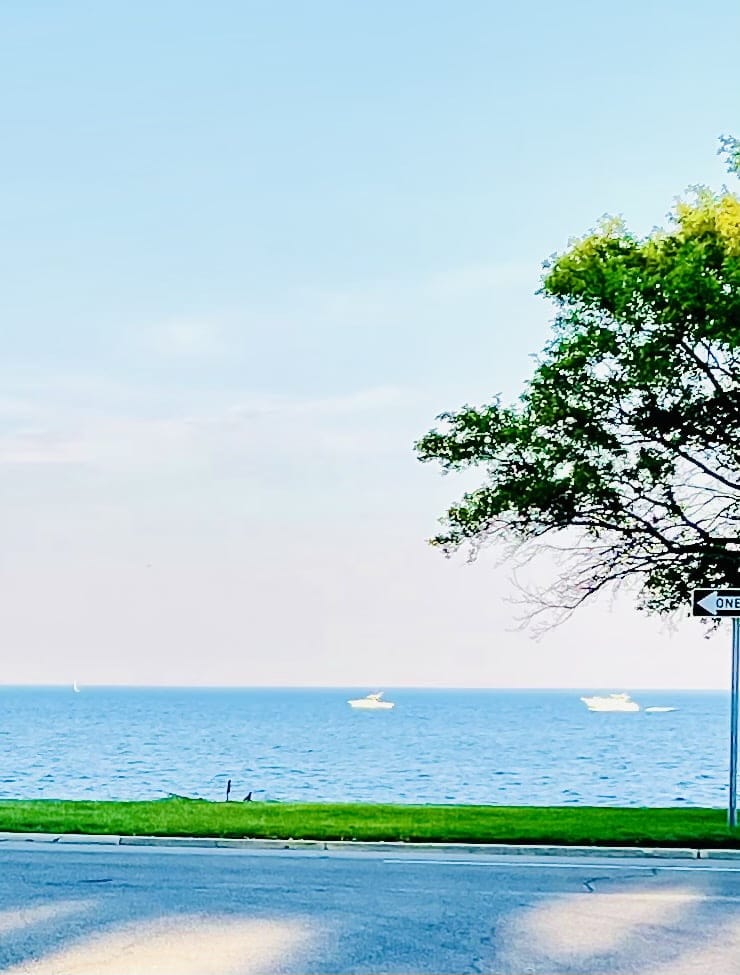 Many times the mortgage company, bank, or credit union will not lock in the interest rate until a buyer has a signed purchase agreement. But… you can get a very good idea of what your rate will be and payment with your pre-approval and a few questions to your loan officer.
Once you have your pre-approval letter you can begin your search for a great realtor! I do want to mention when you apply for your pre-approval be prepared to hand over many important documents. I'll talk more about what you'll need and why next week when we talk about mortgage loans.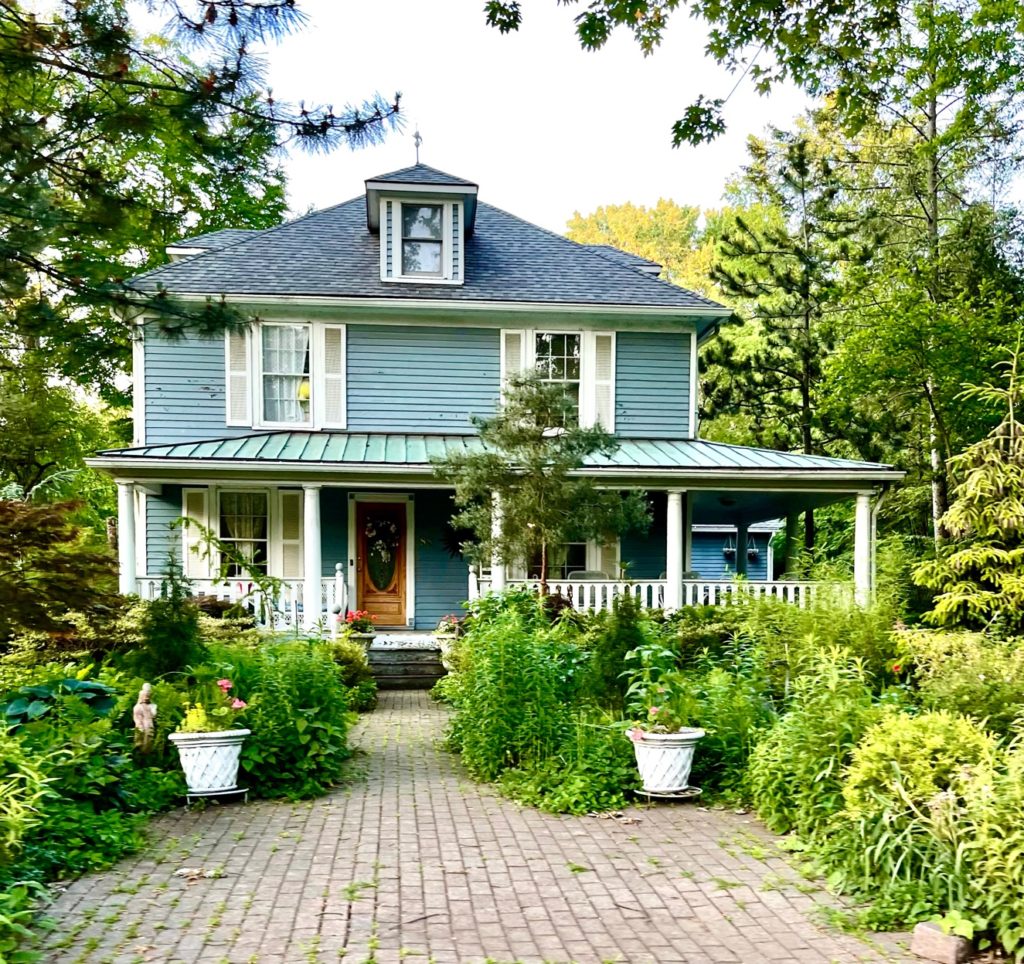 So… you have your pre-approval letter, your great realtor, and now you have entered the real estate market, congratulations!
With the current real estate market and low inventory, a buyer will not look at several homes and decide to go back and take a second or maybe third look. There isn't time for that in this market! You may need to make a good but quick decision. A buyer should know what they need and want in a home. What area they want to live in, and what style of home they want. Knowing what you want in a home will serve you well in this market.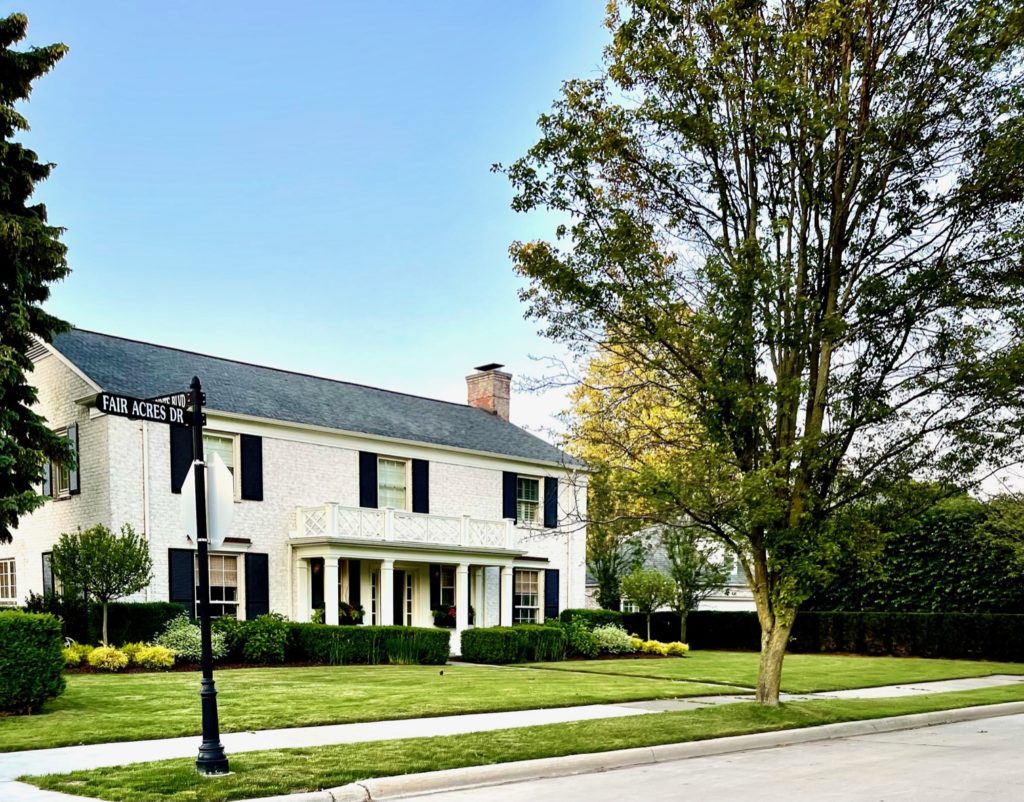 Once you find your new home your realtor and loan officer will help you to put your best offer together. Your realtor and loan officer may make some suggestions… such as…
1) The best loan program to use ( one that you qualifie for)
2) Your down payment or program to use.
3) The E.M.D. ( earnest money deposit)
4) Occupancy ( what could you offer the seller in terms of free occupance or length of occupance etc.)
5) Date the closing will take place.
6) Items you're asking to include in the sale
7) To inspect the property or not to inspect.
8) To ask for a home protection plan or not to ask.
9) To guarentee an apprasied value or offer beyond the value.
10) Asking for Repairs.
11) Should you add an escalation clause.
There are so many different ways to write a purchasing agreement, the contract. Your agent will help you to decide what's best for you and your situation.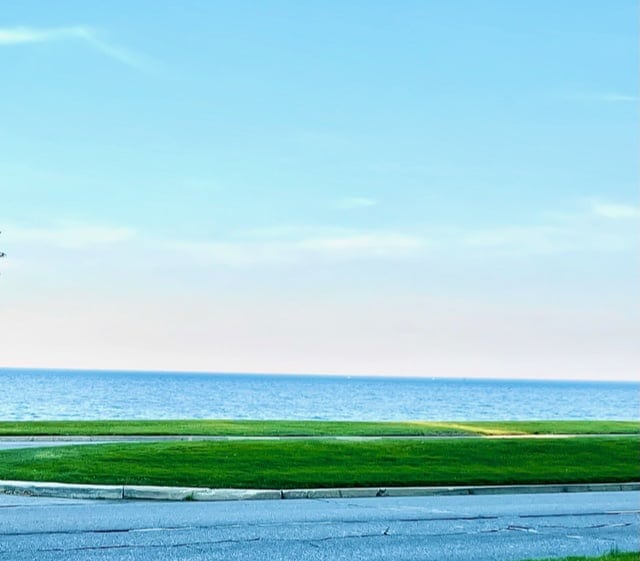 If a buyer has a good down payment on their mortgage this buyer may be able to offer more for the home if there's a multiply offer situation. If a buyer has the funds for a good down payment this buyer may have some room to negotiate some other items in the contract.
Your earnest money deposit should be a good amount, a percetage of the offer price is best, if your able.
A buyer may offer to not charge the sellers for occupancy. Offer to close earlier, only if your mortgage company or bank can offer this option. You may want to guarantee the appraisal or offer a certain amount over the appraised value. This could help to make your offer stand out. A buyer could also offer an escalation clause up to a certain amount.
An escalation clause is where the buyer is saying I will offer a certain amount over the highest offer…
Sometimes a buyer does not have funds to purchase a home but has great credit… How does this buyer get into the market and have an offer accepted?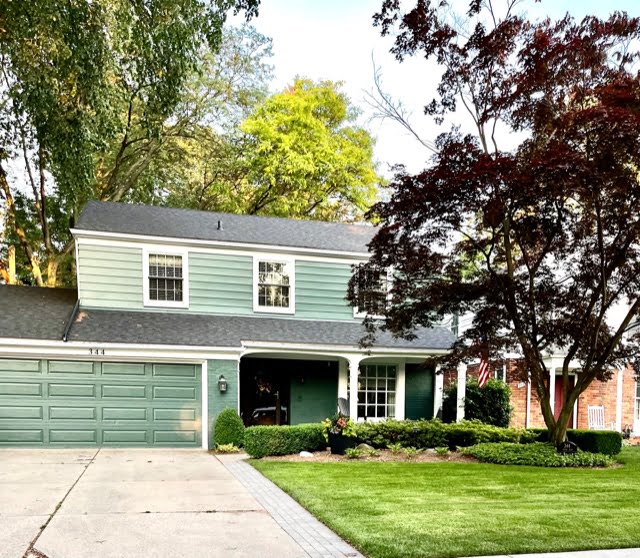 For buyers that have limited funds but want to get in on the great rates and purchase a home! It can be done… but take your patience with you and you'll have to get creative!
There are still a few loan programs available to help a buyer with limited funds. Actually, these programs are just for these buyers. Some programs offer grants, some may offer incentives to purchase in certain areas. Some states, cities, and townships have government funding that they have been allotted to help people purchase homes. Check with your area mortgage company, banks, and credit unions. Even these establishments may have some programs to help a buyer purchase a home. I'll talk more about some of these programs next week.
When purchasing with limited funds you'll need to get creative, such as… maybe go a little below your price range so you can offer a little more for the home… If the appraisal comes in too light you may be re-negotiating with the seller. You could also offer 30 days of free occupancy to the seller.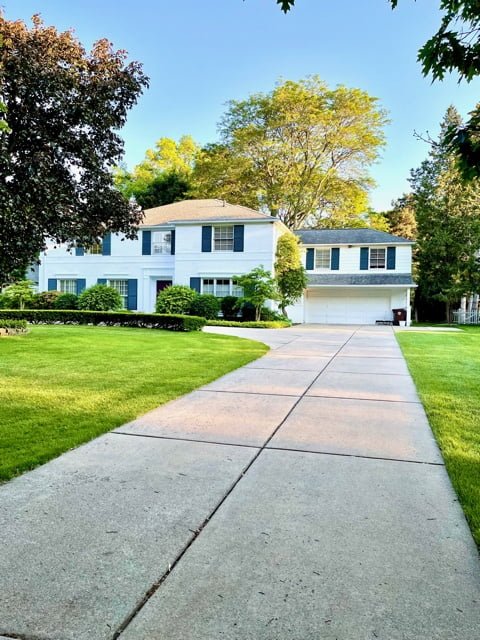 A buyer's first payment usually isn't due until the second month after the closing, so this gives a buyer a little cushion. A buyer could wave the home inspection, I suggest this only if you brought an inspector to the home with you at your viewing appointment.
Many home inspection companies are now offering a 30 minute home inspection for a fraction of the regular fee. But do know they are usually just checking the big items such as the mechanicals, foundation, and a once over. You can prearrange this prior to your appointment to view the home. You could also stretch out the closing date. Maybe the sellers need time to find a home or to close on their new home. This is where your agent comes into play. As an agent, I try to find out as much information, legally as I can about the sellers, so I can help my buyers put together their best offer!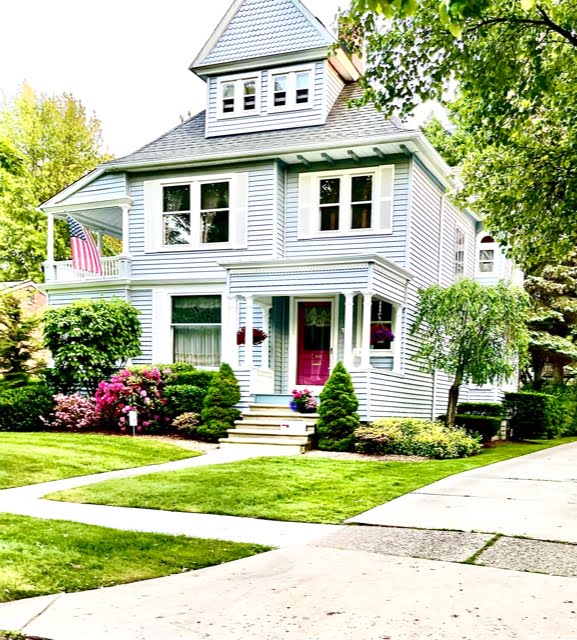 My suggestion also would be to not ask for more than what has been offered in the M.L.S. listing. Put down a good earnest money deposit. This amount goes towards your down payment anyways. If there are small repairs that you can do I really wouldn't ask the seller to make the repairs. If your state allows, you could prepare a letter to the seller, telling the seller about yourself, your family, and how much you love the home. This may tug a little at the seller's heart, you never know! Your realtor may have a few more ideas and suggestions that may work in your area of the real estate market. So it's best to listen to your realtor and their expertise.
The market has been fast-paced throughout most of the United States. Be ready and bring your patience with you. What's the saying, patience, and perseverance go a long way, and before you know it, you'll be in your new home!!!!
Check back next Monday when we talk about mortgage loans and programs!
I'm wishing you the best of luck in your search for your new home!!!!