This is the Easiest Gluten Free Sheppard's Pie Recipe
Sheppard's pie sometimes called cottage pie can easily be made gluten free. My Sheppard's Pie recipe is made gluten free with the same ingredients except for the gravy.
This Sheppard's pie recipe is such a delicious comfort meal. It's also a great dinner to sneak in few extra vegetables..
On St Patrick's Day Sheppard's Pie seems to get more attention than any other time of the year! And as with any great recipe some have put claim to it! The Irish and the British each claim they created this recipe! In fact Sheppard's Pie is a traditionally Irish meal that was brought over from Ireland to England, but… shh we won't tell the British.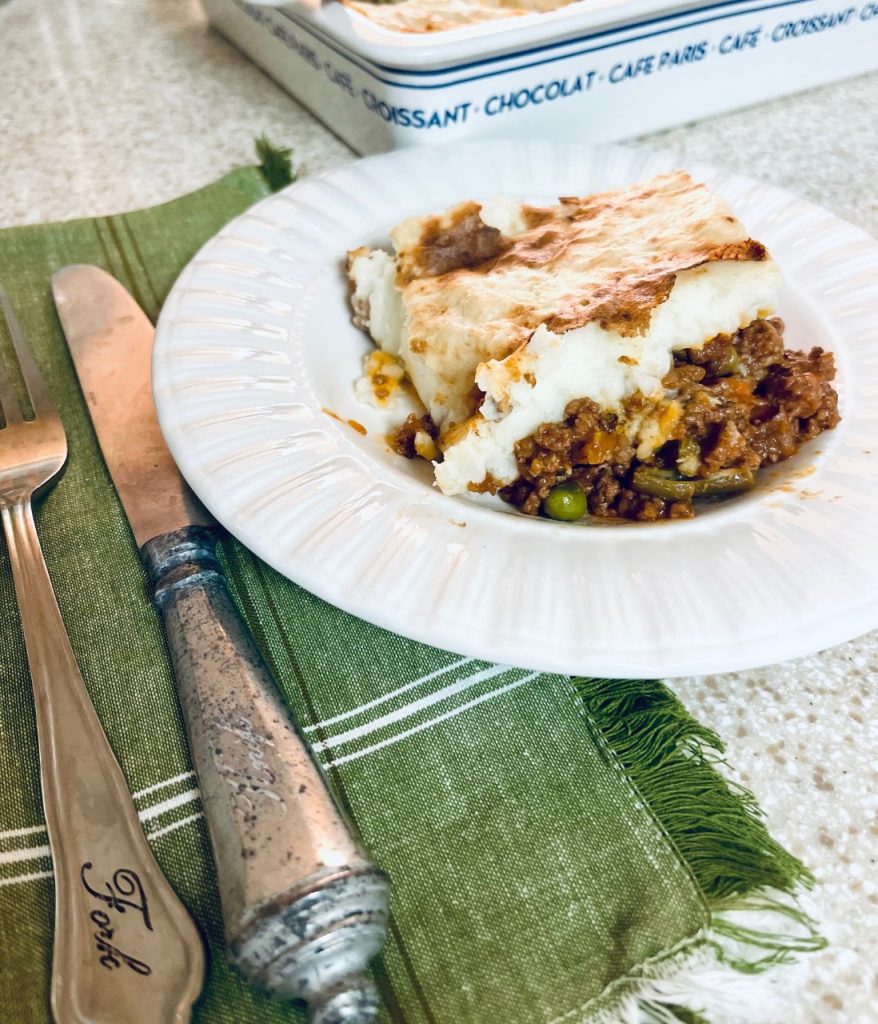 A little history on Sheppard's Pie
The Sheppard's pie recipe was brought to England in the early 1500's. The Sheppard's Pie was a delicacy since the Irish couldn't afford much, it was mostly eaten at special occasions. Although the British have a very similar recipe and they call it cottage pie. It is often made with stewing meats, and sometimes lamb.
So how did Sheppard's pie get it's name here's a link with some history https://www.britannica.com/topic/shepherds-pie
My Grandfather was Irish so St Patrick's Day was a very special celebration and my Grandmother always made Sheppard's Pie for our dinner. Todays recipe is my Grandmother's Sheppard's pie recipe, except I've added gluten free gravy. My Grandmother made it all homemade but I've made it a little easier for us!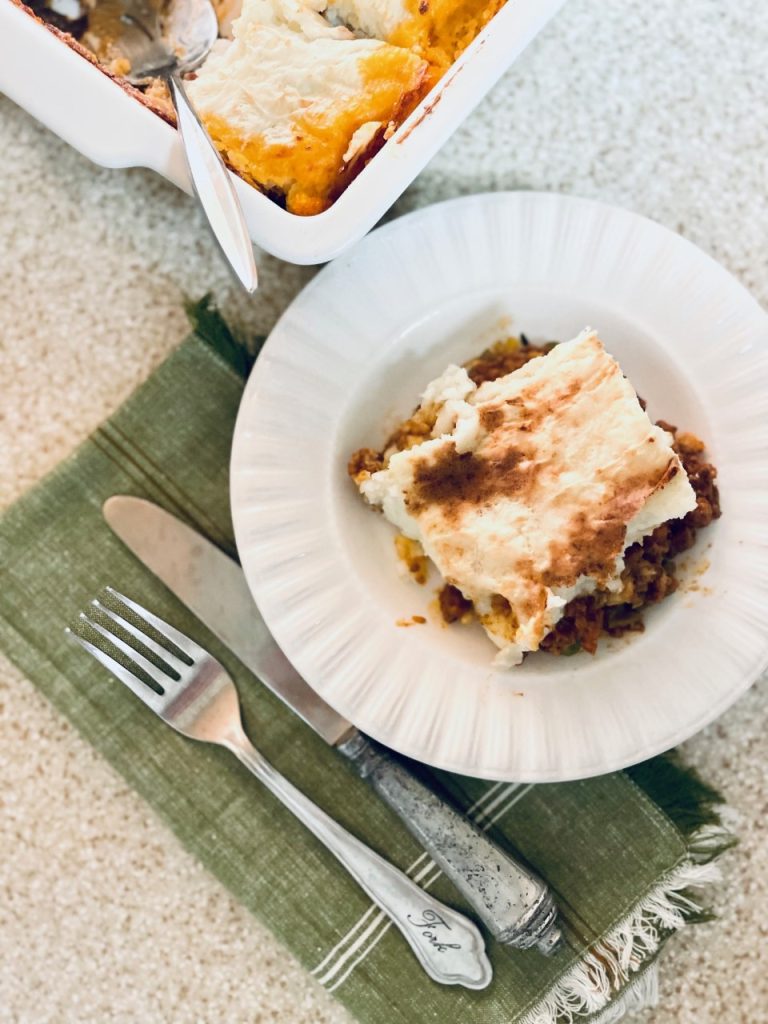 Ingredients For Sheppard Pie
Sheppard's pie is made with ingredients of meat, peas, carrot's, corn, green beans, potato's, onions , tomato's and seasonings. The mashed potato's include milk, butter, sometimes cheese, but not in today's recipe.
Sheppard's pie:
Ingredients:
3 lb. of Ground Beef or Ground Turkey
1 Small Onion
1 12 oz. Frozen Bag Frozen Mixed Vegetable's
1 Small Can Tomato Paste
1 Tablespoon Garlic Powder
1 Tablespoon Onion Powder
2 Tablespoon Dried Parsley
1 1/2 Teaspoon Salt
1 Teaspoon Pepper
2 Tablespoon Olive Oil
Gluten Free Gravy Packet
Mashed Potatoes:
Ingredients:
6 Large Idaho Potatoes
Butter
Milk or Chicken Broth for the mashed potato's
Salt and Pepper to taste
How To Make The Easiest Gluten Free Sheppard's Pie
Wash, peel, and cut 6 Idaho potato's and bring to a boil (about 10 minutes)
Mash potatoes using an electric mixer, adding in butter or chicken broth, 1 tsp of salt and pepper then set aside.
Brown a small onion on medium to low heat with 2 tablespoons of olive oil, add in ground beef or ground turkey, and brown.
Next add in all the seasonings, garlic powder, onion powder, dried parsley, salt, and pepper mixing in to the meat mixture.
Add in the small can of tomato paste stirring into the meat mixture.
Then add to the meat mixture a 12 oz. frozen bag of mixed vegetables and stir it in.
Next make the gluten free gravy packet by following directions on the back of the packet. When done fold gravy into the meat mixture.
Cooking mixture for another 10 minutes on low to medium heat.
Spread the meat mixture in a 9 x 13 pan and then add the mashed potatoes' by dropping spoonful's of potato's over the top and then spread across the meat mixture.
Bake in a 350 degree oven for 20 minutes and then set the temperature to broil for an additional 5 minutes to make the top brown.
When done remove from oven and wait 5 minutes before serving to let all the tangy juices set.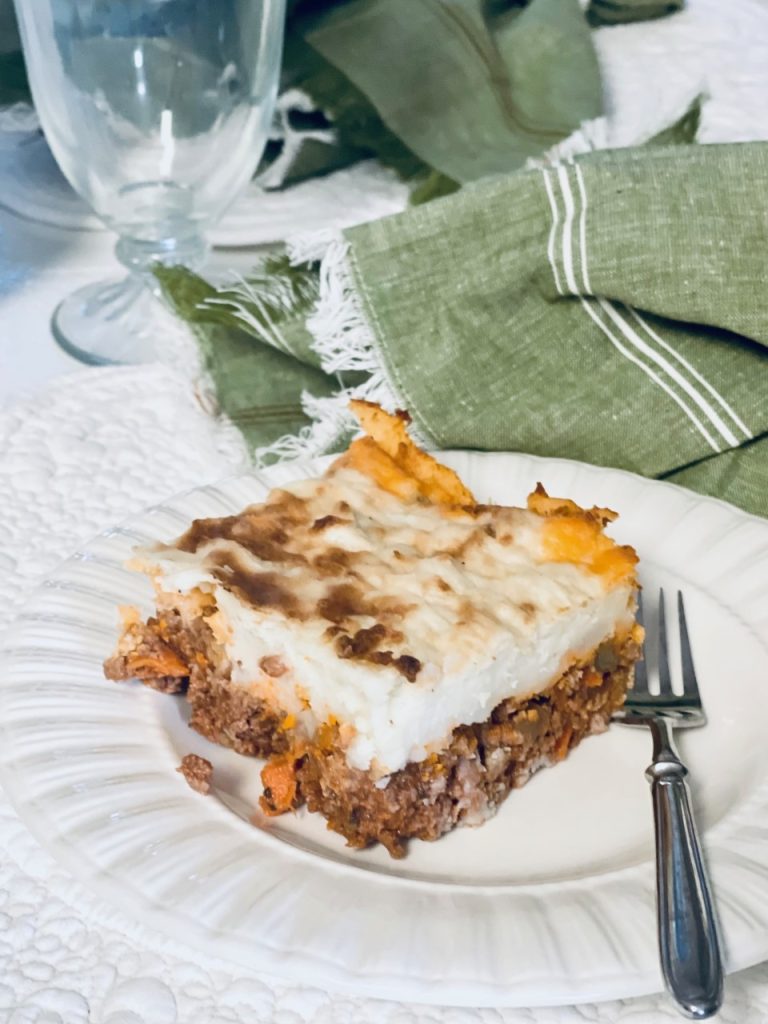 Step's How To Make Gluten Free Sheppard's Pie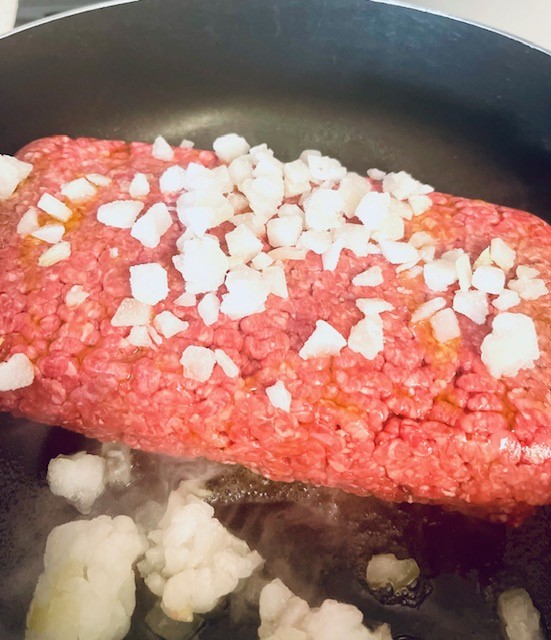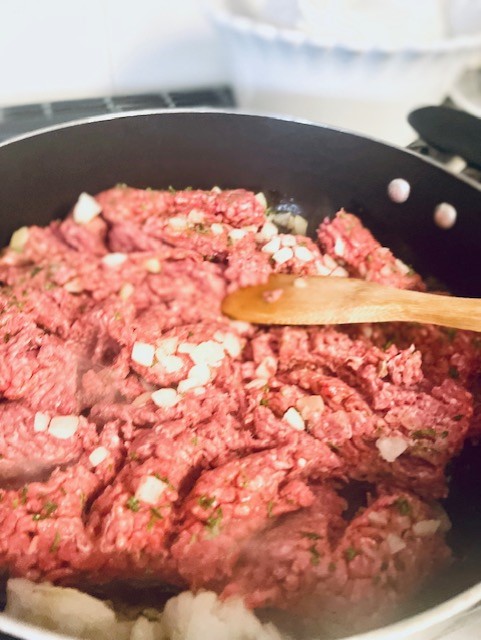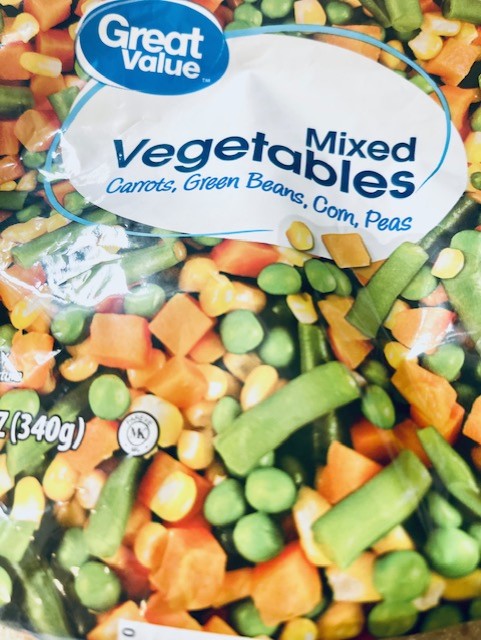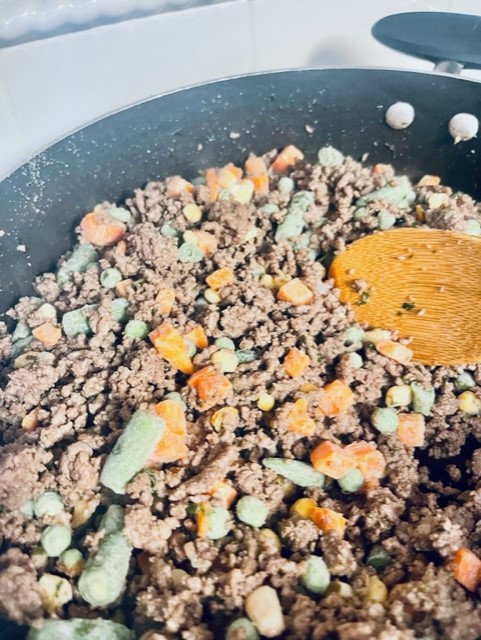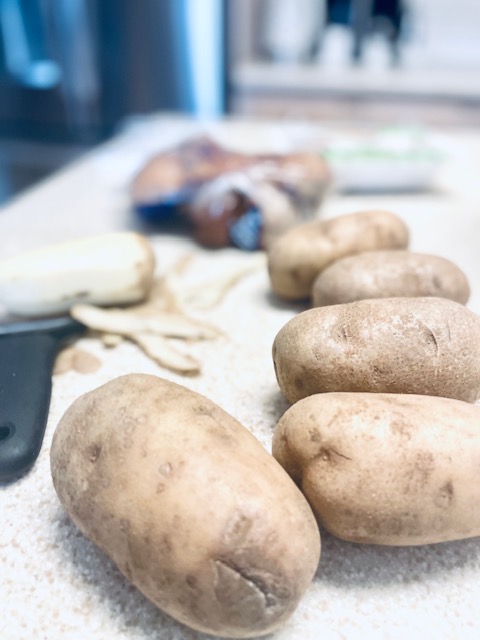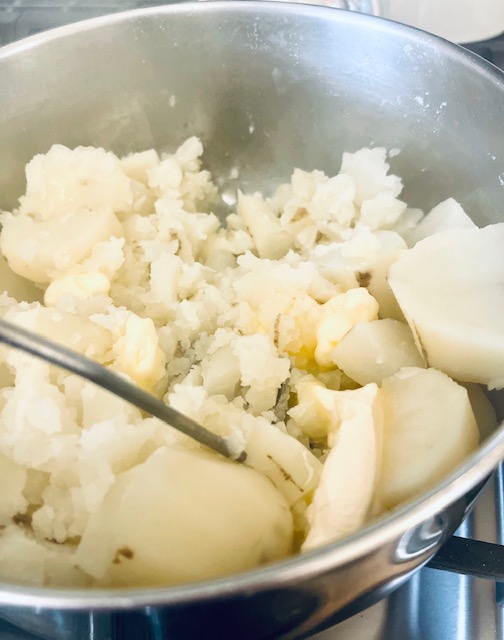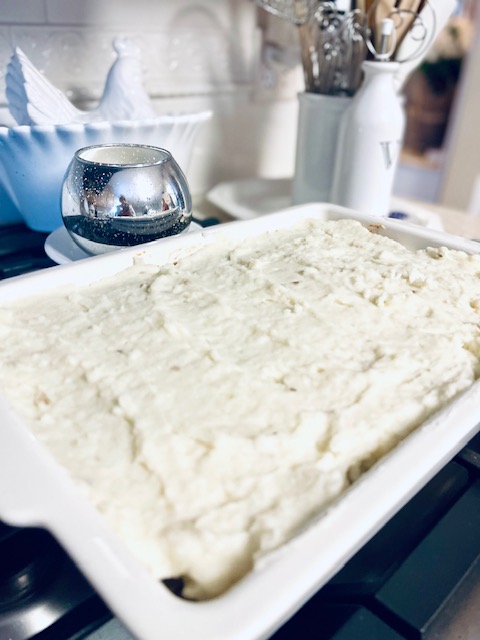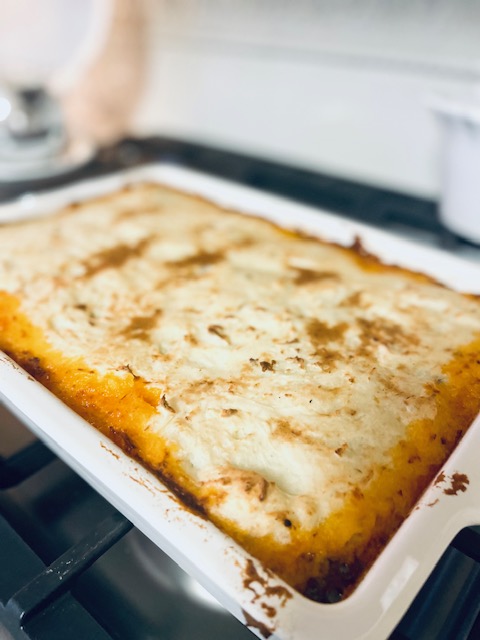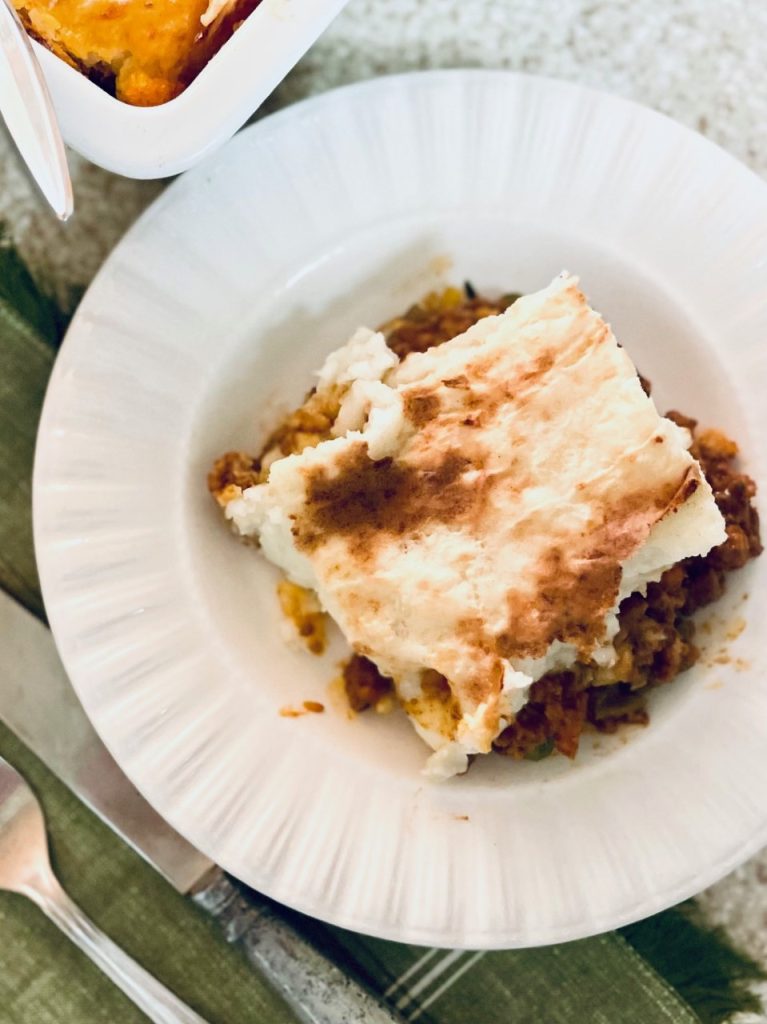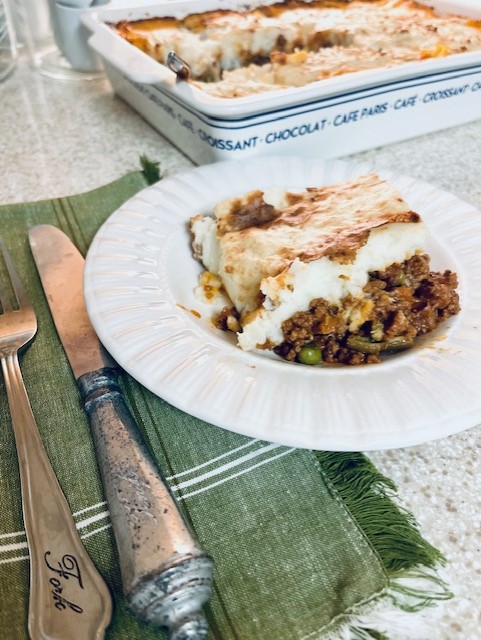 Tips For Making Sheppard's Pie
A few little tips for making Sheppard's pie!
Because I want to save some time and make it easier I used frozen vegetables, a gravy packet, and frozen onions already chopped.
Adding can tomato paste helps to thicken the gravy and it gives extra flavor.
To make your own gravy use 1/2 cup beef broth and 3 tablespoons of gluten free flour, or corn starch whisk together. The packet of gluten free gravy turns out very nicely though.
Ground turkey or beef can be used as well as a minced meat or stew beef all are wonderful in this recipe.
I like the top of my Sheppard's pie to be a little crisp so I broil the top for an additional 5 minutes.
Letting the Sheppard's pie sit for 5 minutes after taking it out of the oven before serving lets all the ingredients and flavors marry together.
Sheppard's pie can stay refrigerated up to 4 days..
If you like gluten free recipes you may like this recipe https://houseofmar.com/easy-gluten-free-chicken-pot-pie/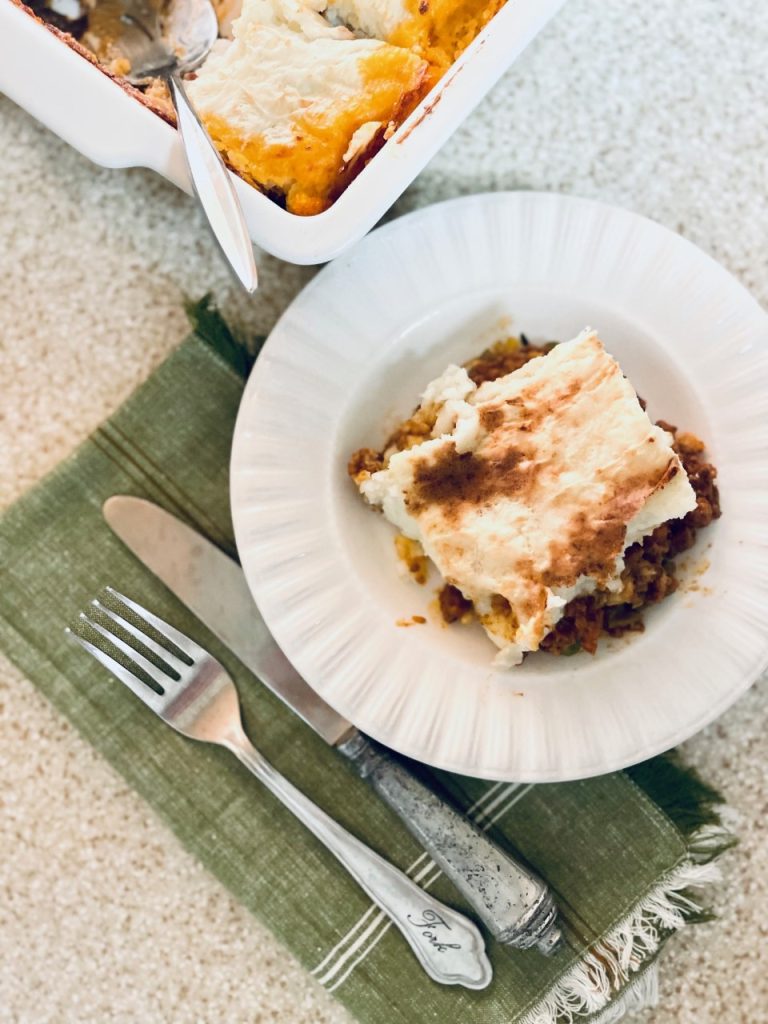 I hope you and your family will enjoy this recipe as much as my family and I do!
Blessings,
Mary Anne,
Items I used to make the recipe: