How To Set A Simple Spring Table Scape
Setting a spring table scape can be done very simple. I set my table scape according to the seasons. Spring is the season of new beginnings!
How to set a spring table scape using spring colors it's so simple. The colors of spring are softer, lighter, fresher, and brighter.
When adding touches of spring to my table scape I like to incorporate nature. Birds are such a sweet sign of spring and so are birds nest. I also like to use bunny's as a simple touch to the table setting. Although this table setting is all about the birds!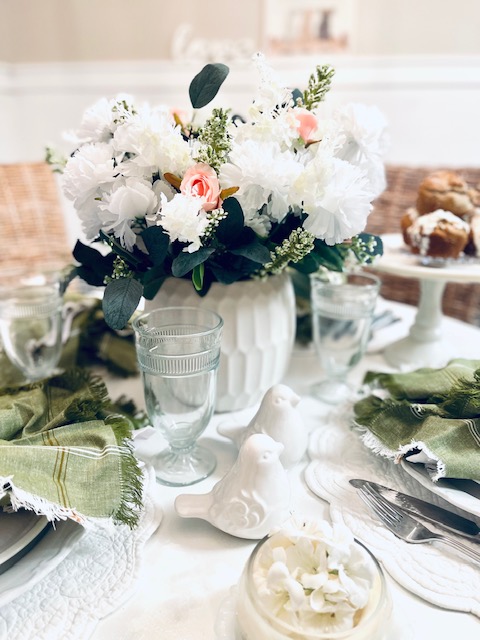 Spring Table Scape Decor
Adding a few simple spring decorations to a table scape makes the table more personalized. It doesn't matter if a table is set for two or eight adding a few simple spring touches will make it more special to your guest.
I like to gather all my spring items I'll use to set a beautiful spring table scape and lay it all out on the table.
At this pointe I'll pare the decor together to see what looks best with what. I think cloth napkins make a table scape so special. Using two napkins place diagonal over each other creates a fuller napkin.
Placemat's also dress up a table setting. I try to coordinate the place mate to the season as well.
My spring table scape place mats are white quilted place mats with such pretty details. I was so happy to find these on amazon. They also wash up very nicely.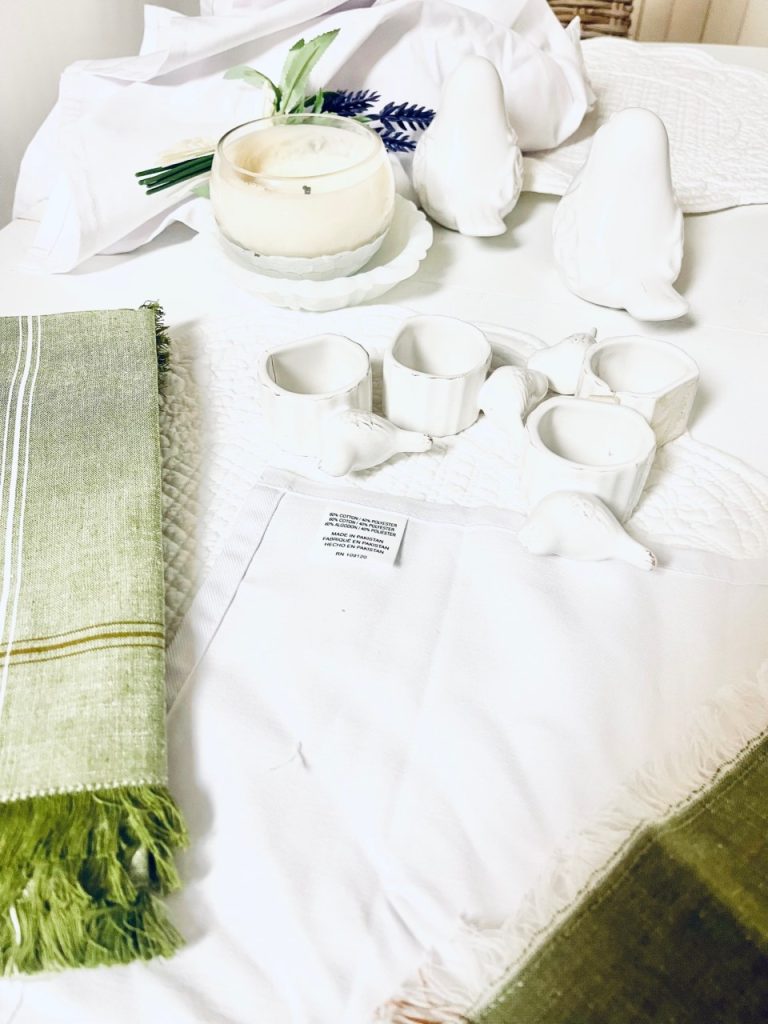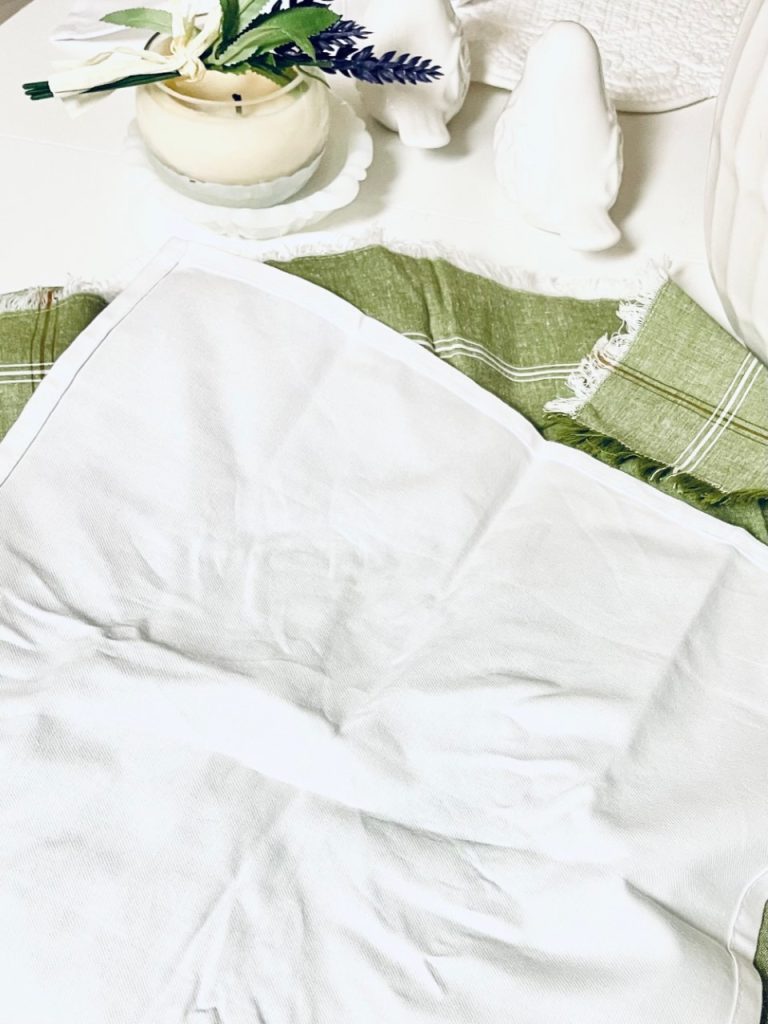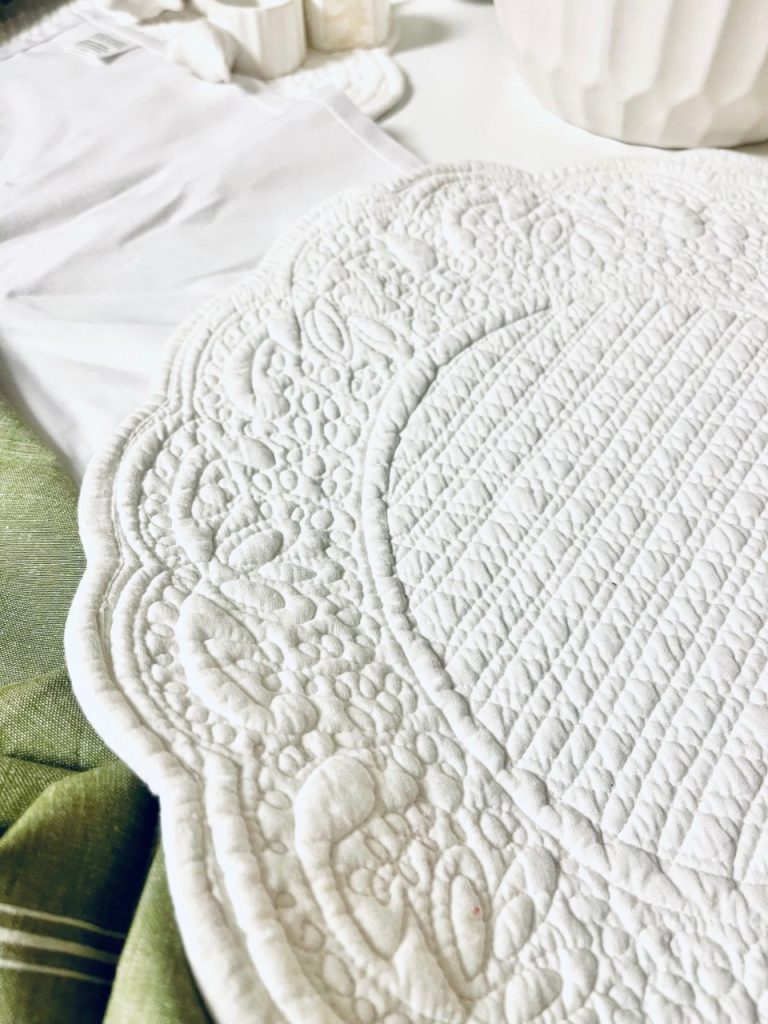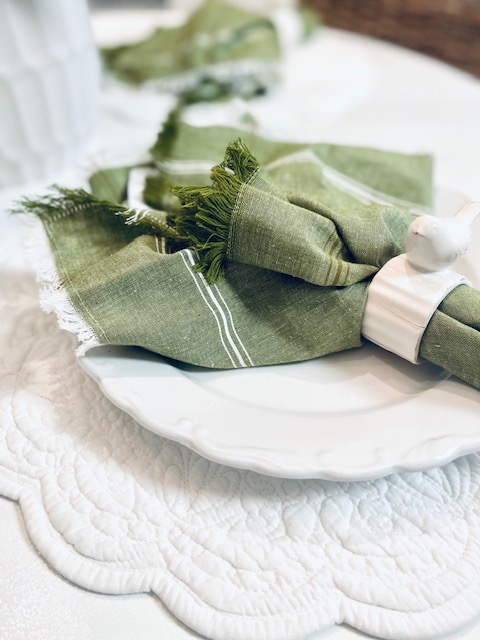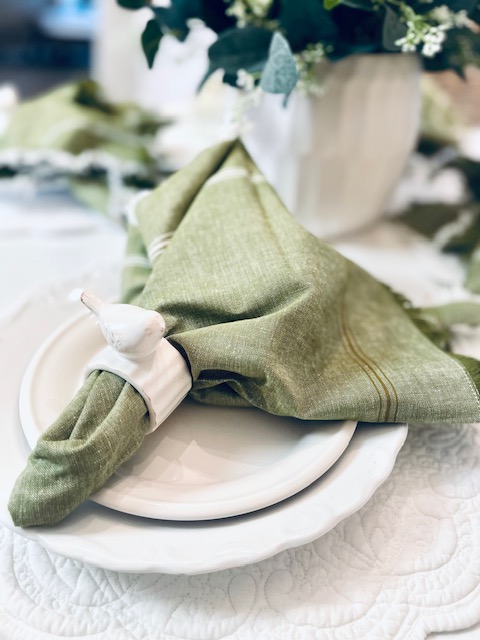 The Steps I Do To Set a Spring Table Scape
First I start with a center piece. For this table scape I have created a simple flower arrangement . I added three different florals to a pottery vase. I will then work my table scape around the centerpiece.
A placemat is placed at each setting, this helps to guide how I set up my table scape. I then add the plates or bowls i'll be using on top of the placemat.
Next I'll place the silverware, todays table setting is for four. I'm not too fussy about making sure to follow etiquette for the silverware. I've shared a link at the bottom of the post that shows where each piece of silverware should go when setting a table.
I then place my glasses and or stemware on the table at each place setting.
After I've finished setting up each place setting and I'm satisfied with how it looks, I'll begin to fill in the decor for the table scape.
I try to make sure to leave room for serving dishes if I'll be serving from the table.
When It's all set I just love the feeling of the pretty accomplishment of setting a table scape for my guest.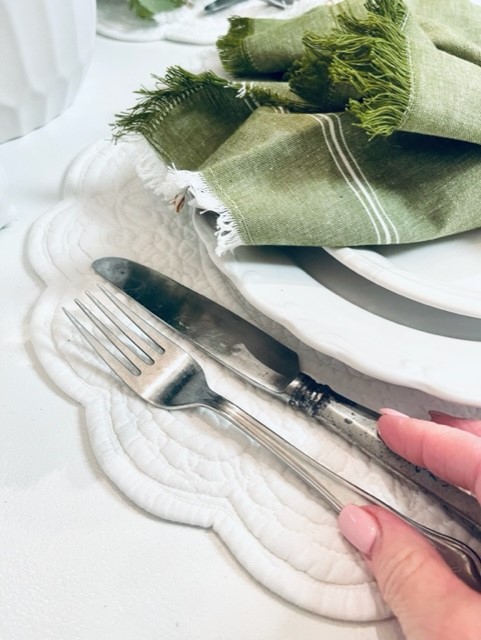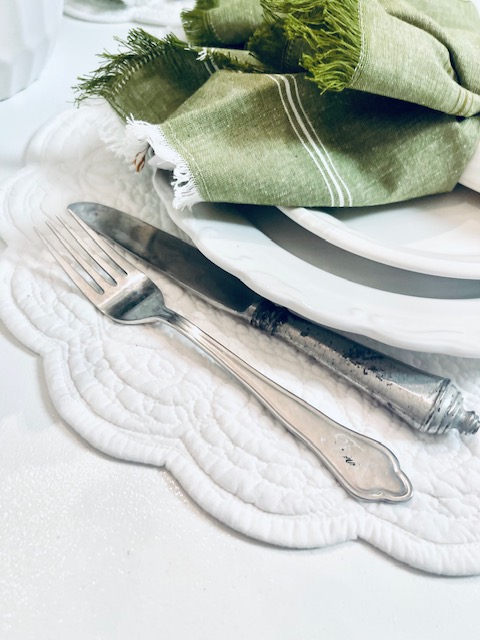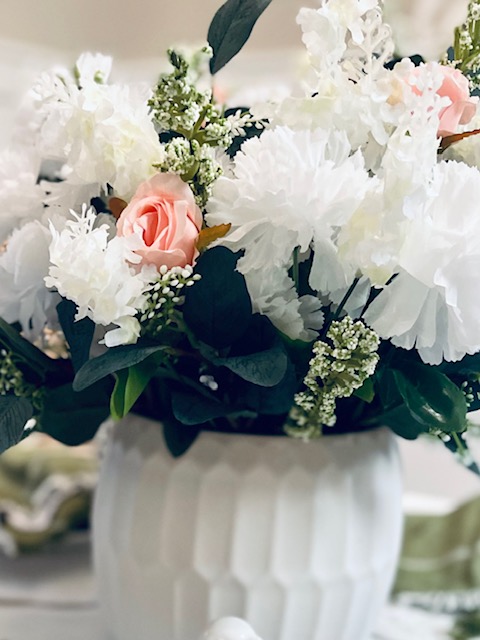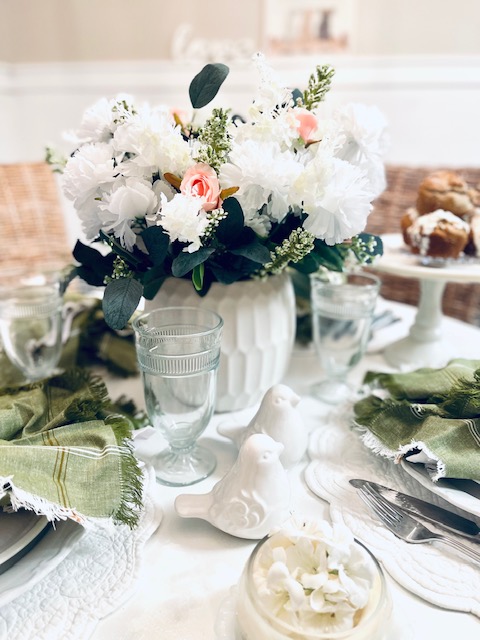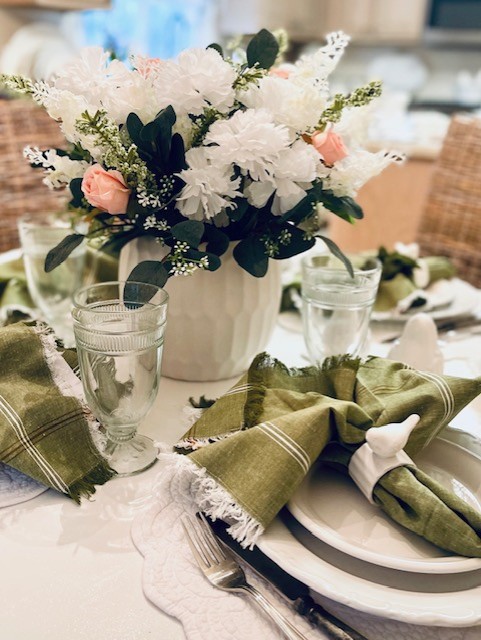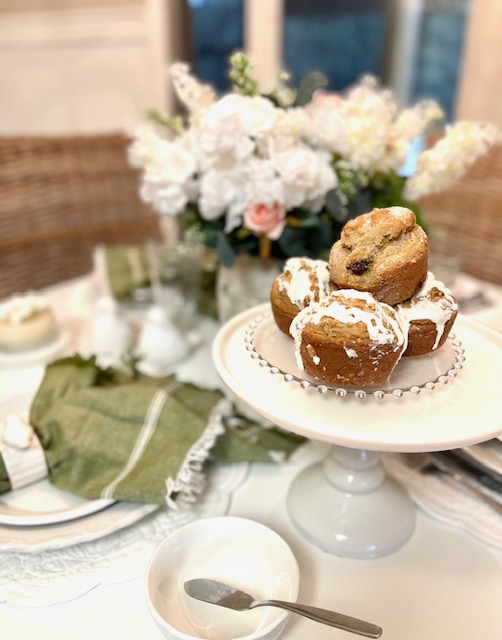 Decor Items I used To Create A Simple Spring Table Scape
Decor items I used to create my simple spring table scape
Placemat
Cloth napkins
Napkin rings
Floral arrangement
Spring Decorations
Birds
Ribbon
Candles
Dishes
Silverware
Glasses/Stemware
Here's a link to set silverware for an elegant table scape, wayfair shares with us the proper way https://rstyle.me/+NN0g55WHOdqcsSQErJk-3g
I also used some items from last years spring table scape, in case you missed it you can see it here https:/
It really doesn't take much time or items to set a simple spring table scape!
Many of the items I used for the spring table scape are linked in my shop my home.https://www.amazon.com/b?tag=houseofmar6-20&linkCode=ur1&node=5622719011
Thank you for stopping by to see how to set a simple spring table scape.
Happy Spring!
Mary Anne,