10 Simple And Elegant Thanksgiving Table Ideas
I'm so excited to celebrate Thanksgiving and I love creating a table scape with fall decor . This year I want to keep my table decorations simple but elegant. It's exciting to celebrate Thanksgiving and to create an elegant table with simple fall decor.
To save myself some time I usually set my table a week ahead of time. I started doing this a few Thanksgivings ago. I start with planning my table scape and gathering and purchase any decorations I plan on using usually few weeks ahead of the holiday. There's always so much to do so if I can get ahead of the day I try.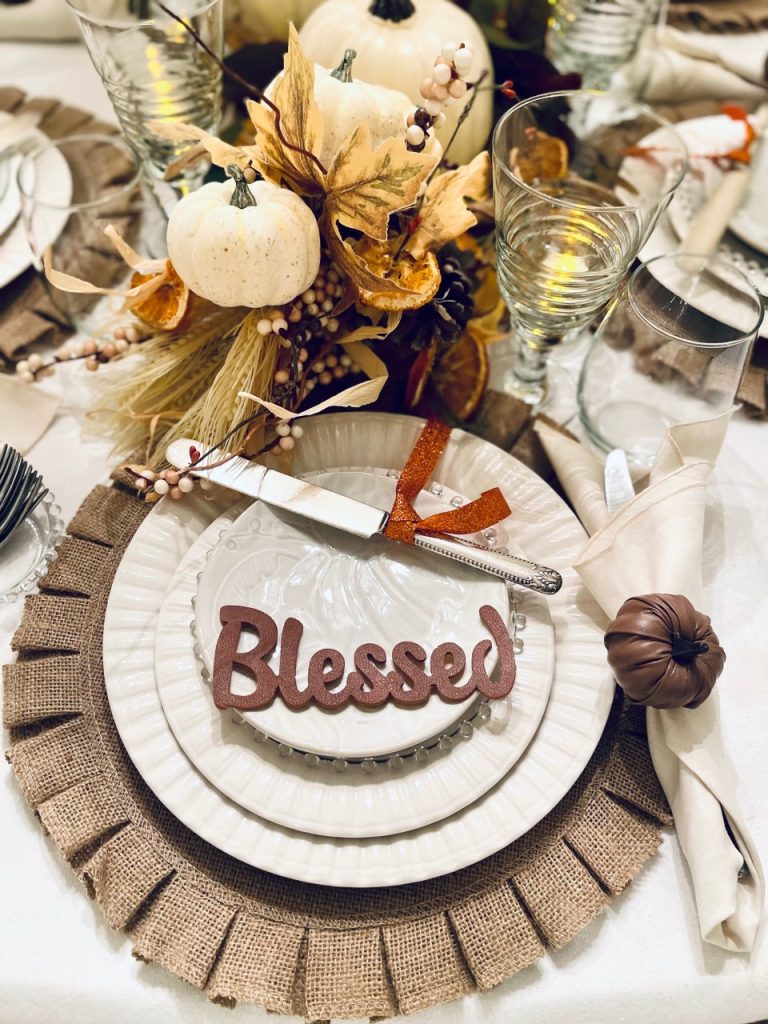 The first thing I do for my table design is decided on the linens I'll be using, and I'll iron them. I love to iron, lol!
Next, I'll pull out the dishes, stemware, and silverware I plan to use for my holiday table. My table scape often has mixed decorations such as mixed plates, silverware, and glassware. I like to mix patterns and textures. Often, I will use a white or cream plate as my base plate, the reason is because I like the way food looks against a white or cream plate.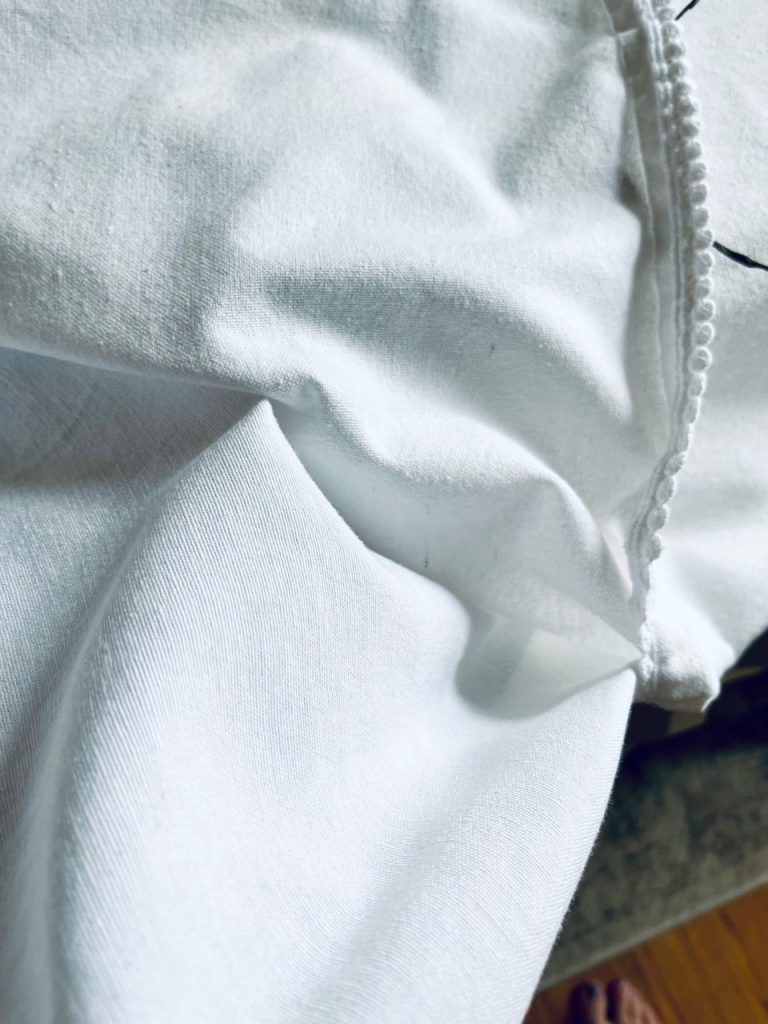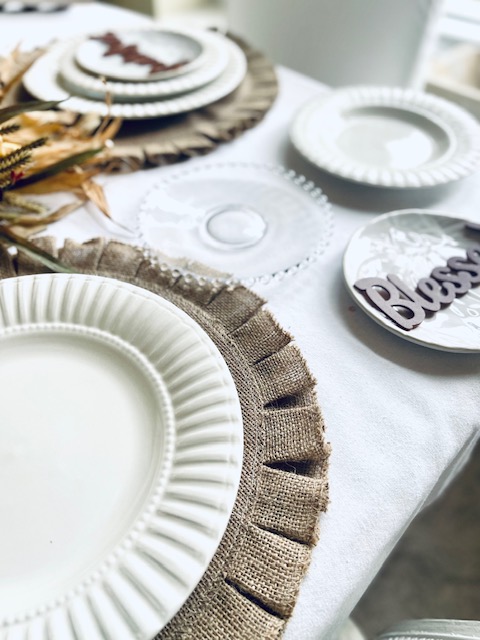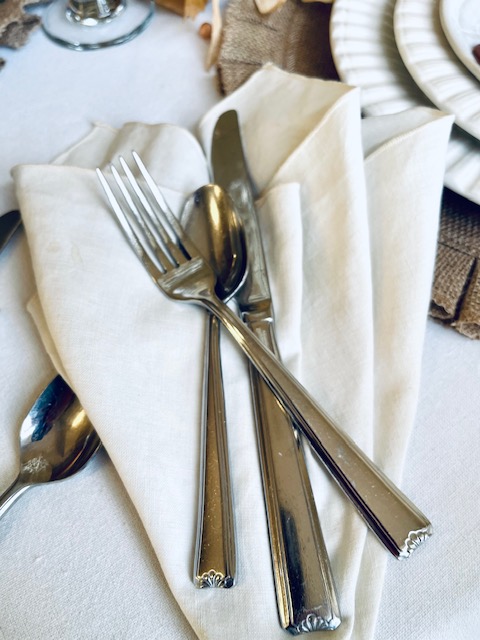 I'll then create my centerpiece across the middle of the dining table, all other items will be place around the centerpiece. The centerpiece decor anchors the table scape. This Thanksgiving I've used faux fall foliage, mixed with real corn husks, berries, and faux leafy garland pieces.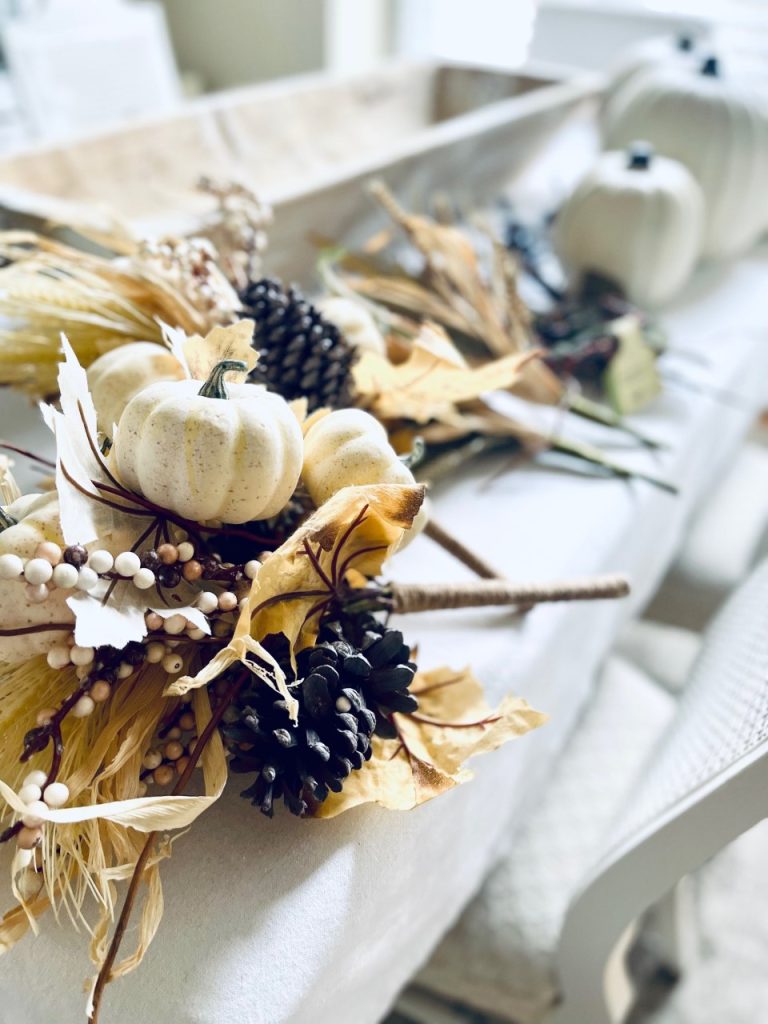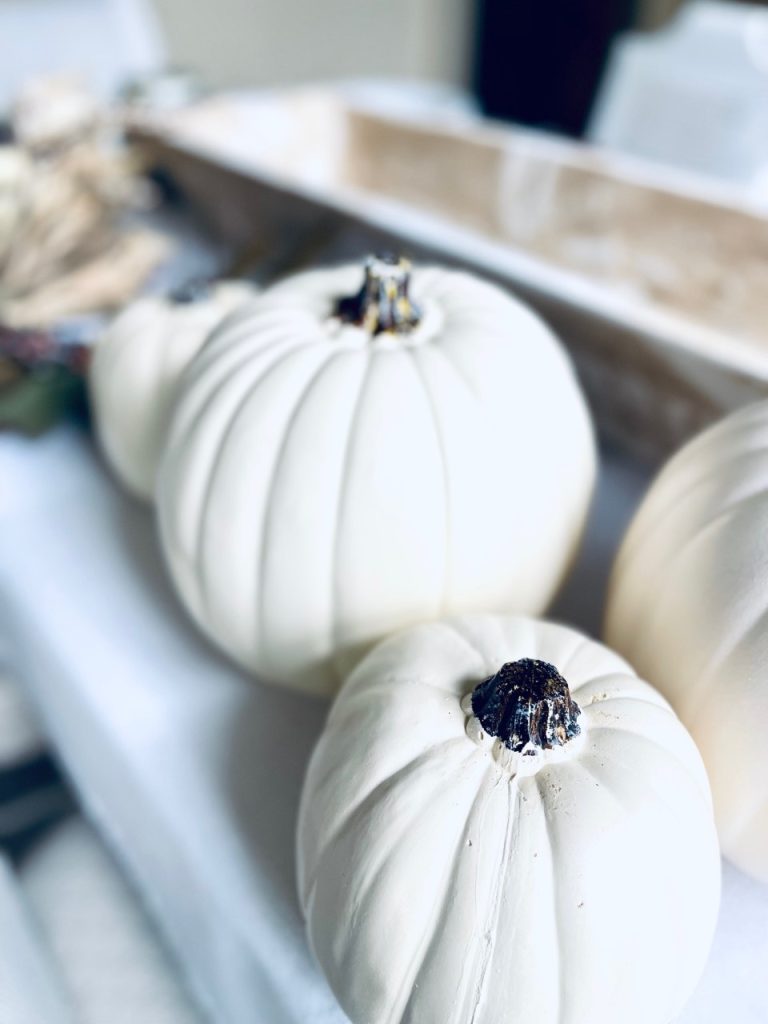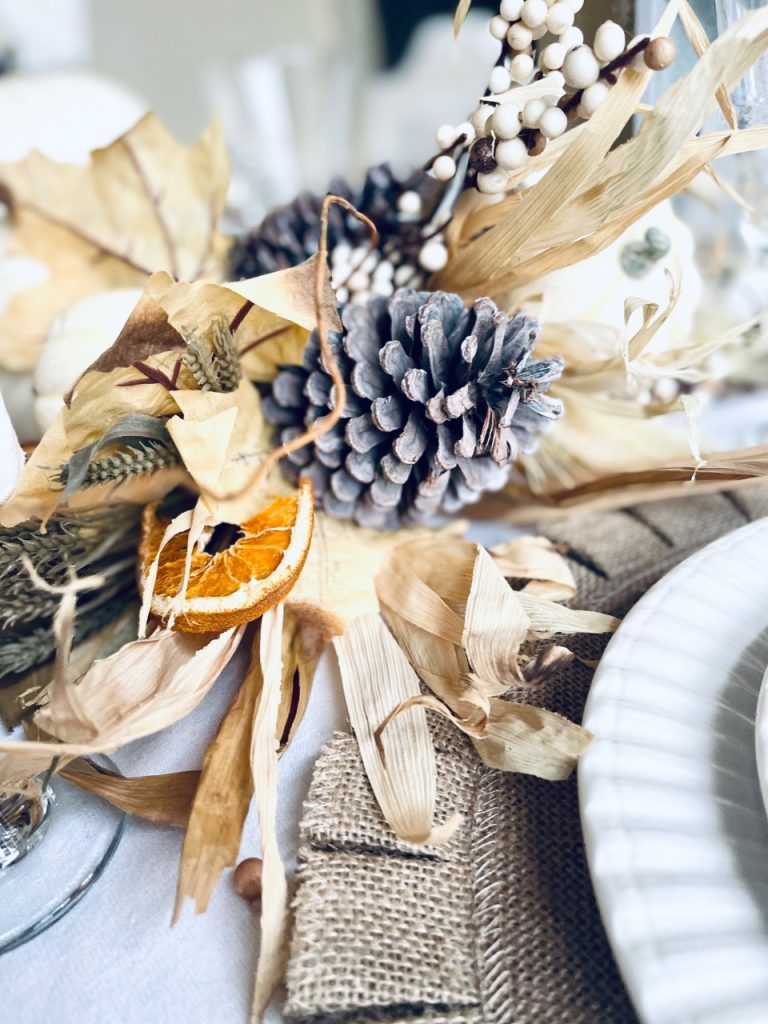 For this year's Thanksgiving table scape, I'm not using chargers plates, instead I'm using a burlap placemat under each place setting. I like the texture of the burlap placed with the soft white linen tablecloth. One item I always have a problem placing is the silverware. I don't always like it traditionally placed. So, I wrapped the silverware in a linen napkin, and I found these cute little pumpkin clips and use them to hold it all together. I then placed the wrapped silverware to the right of the place setting. I'm also using my small fall plates that I purchased last year. They are so cute with their pumpkin design. I've added a little simple glass plate to the table scape as well. The cream plates I've used have a little design around the edge which I think gives an elegant touch to the decor of the table.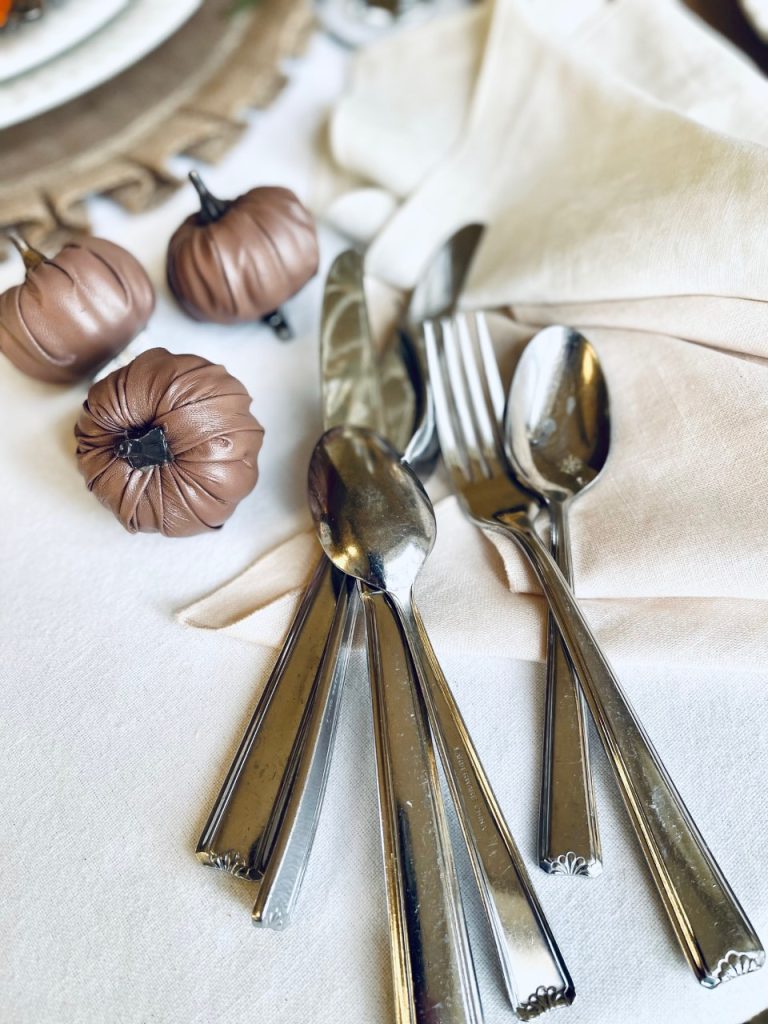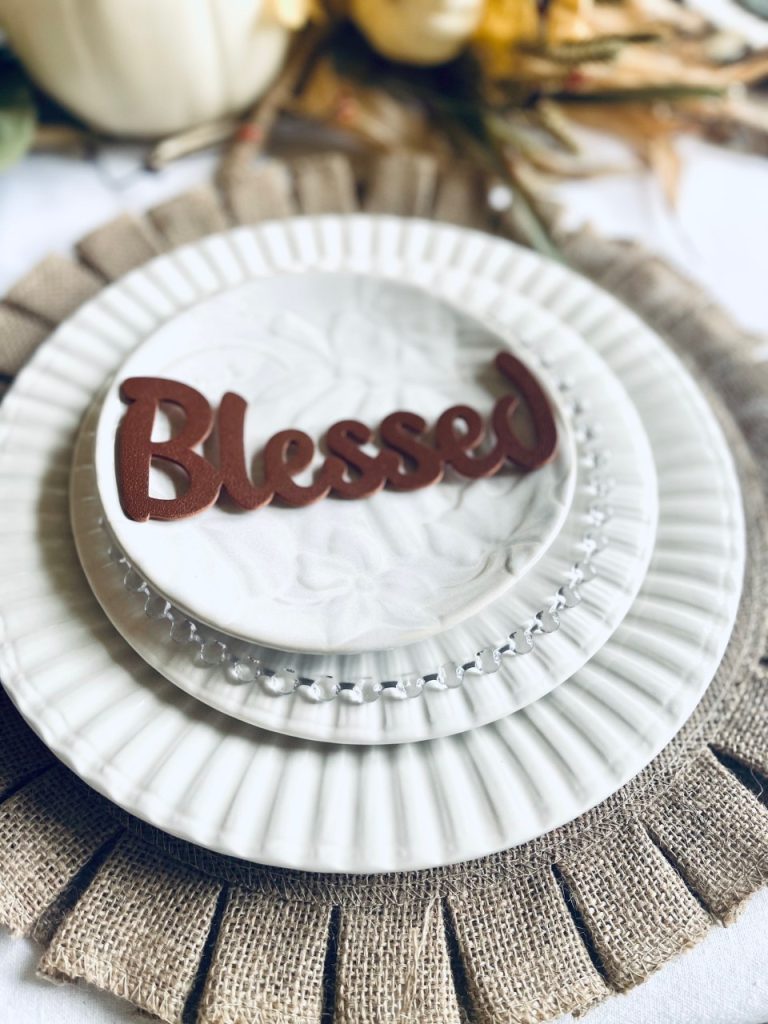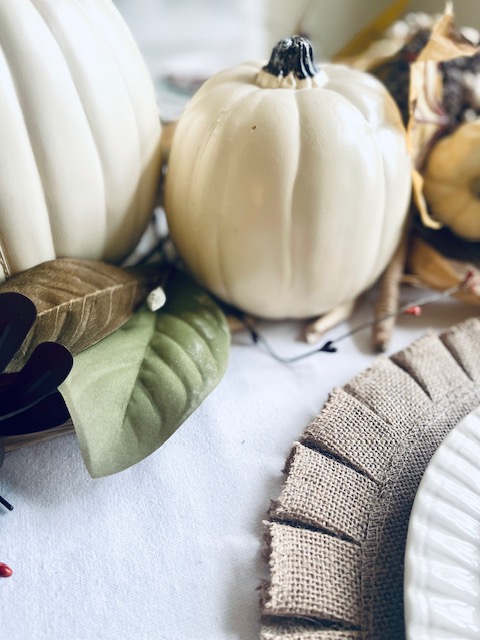 The stemware and glassware I place to the left of the place setting, leaving room for a coffee cup.
Using unscented solar candles for this Thanksgiving table scape because they give off such a beautiful glow.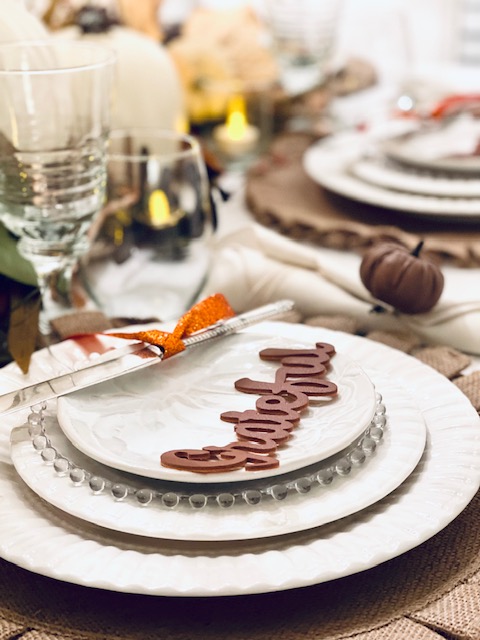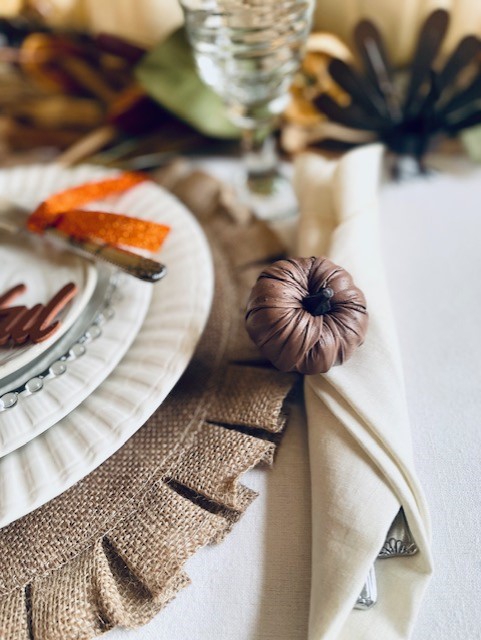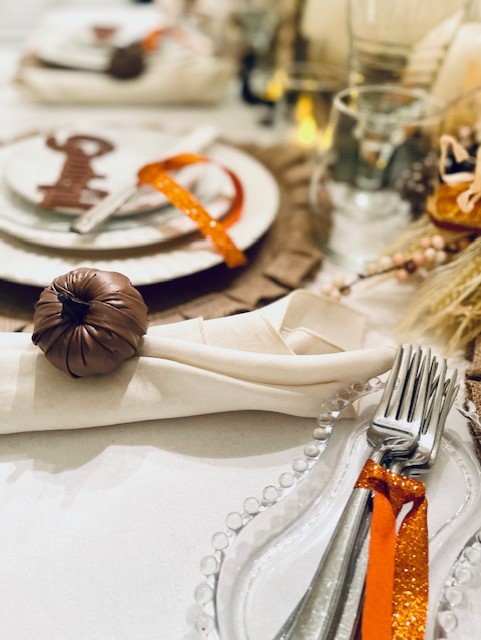 The fall decorations that I used for the table scape, some of the items I found at the dollar store. I also found the ribbon at the dollar store I tied it around the butter knives and dessert forks. The blessed and grateful wording templets add a cute Thanksgiving decoration to the table scape. I added dry orange peels that I prepared and they smell so heavenly! Putting all of these fall items together created a beautiful thanksgiving table.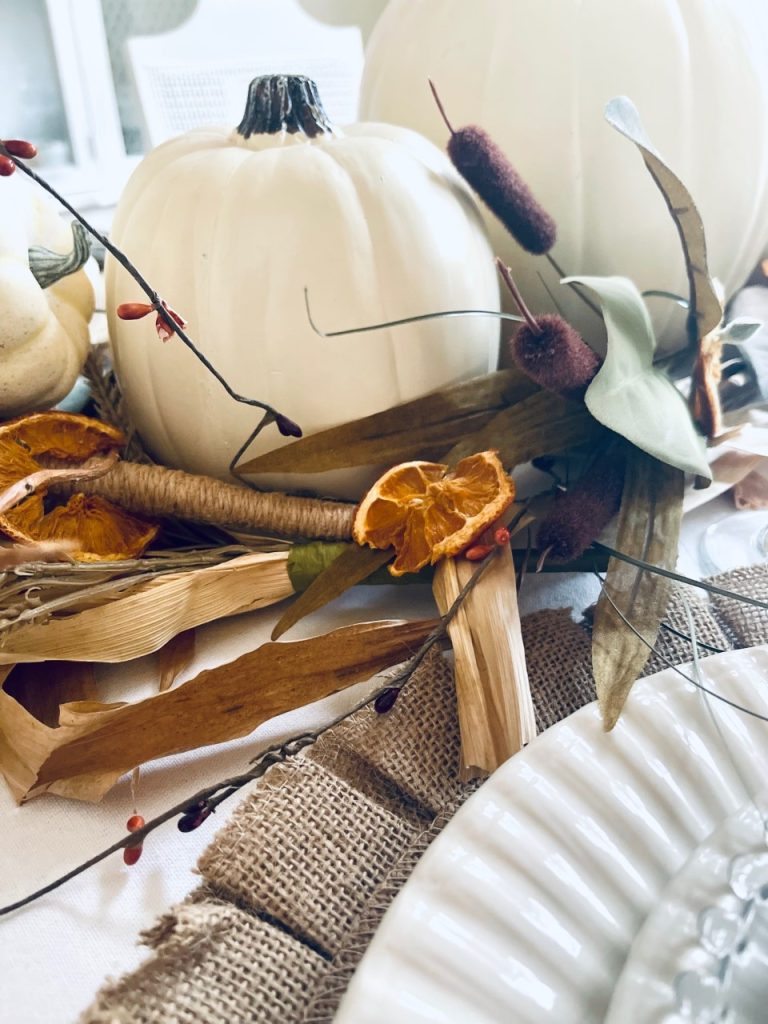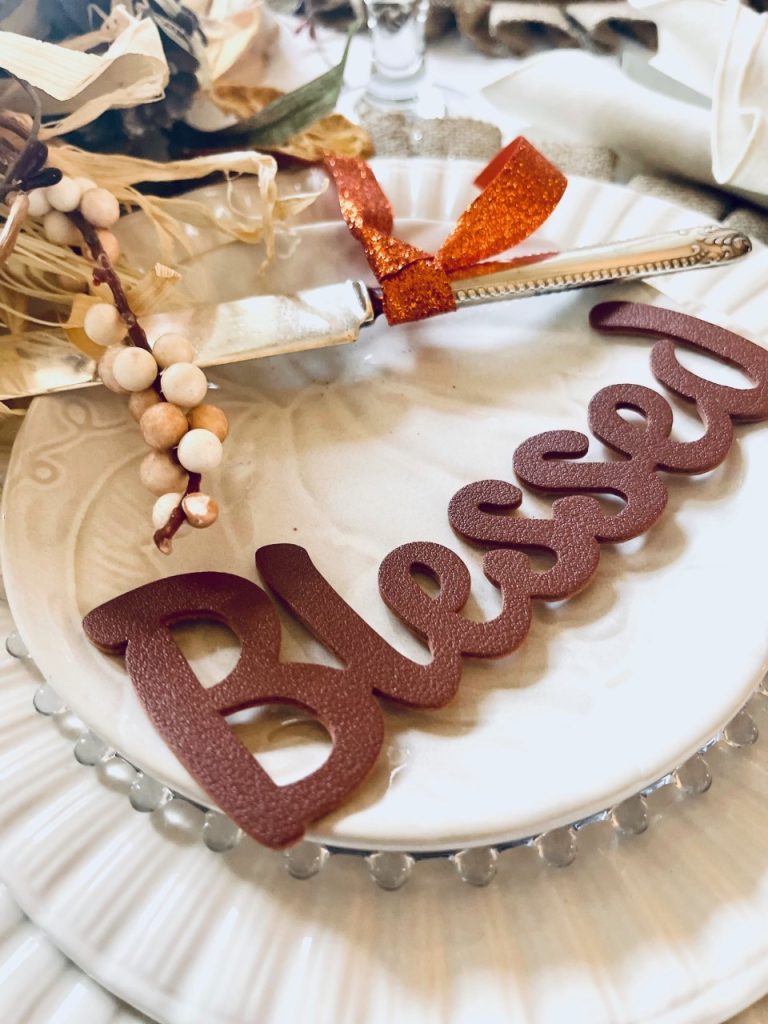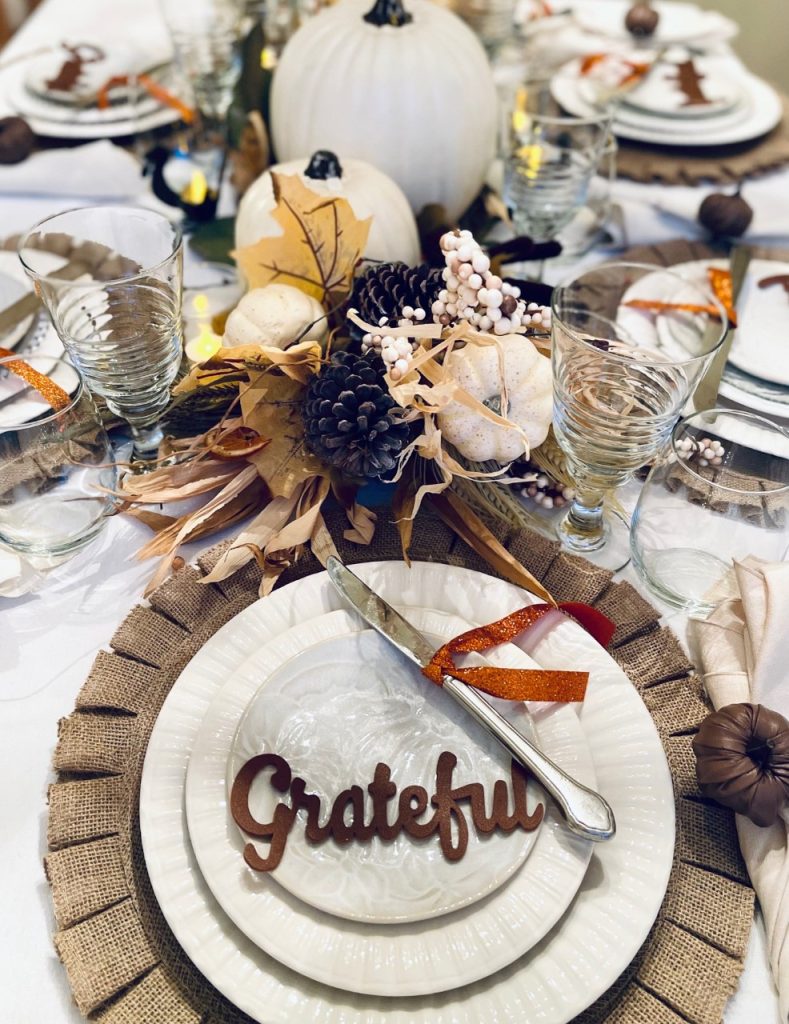 In case you're wondering, always eat from the outside in, and use only one utensil per course, explains Emily Post, the arbiter of etiquette since 1922)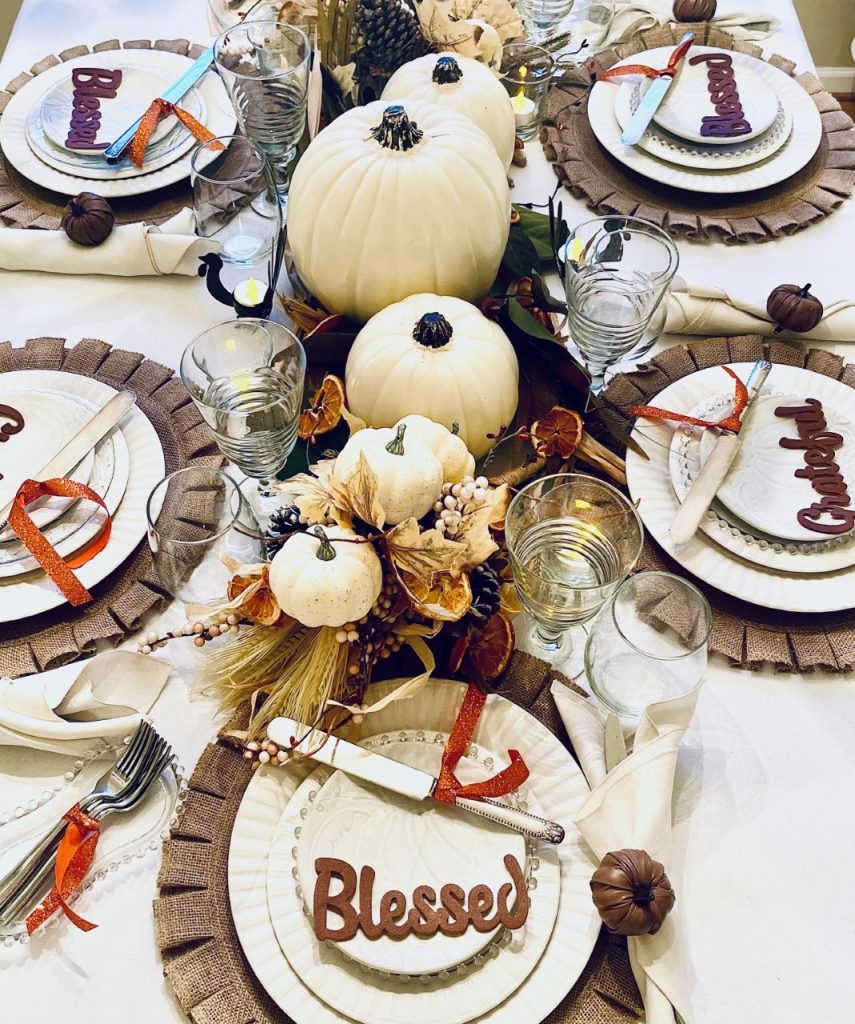 Simple Ideas to Use When Decorating an Elegant Thanksgiving Table Scape.
These are the 10 simple ideas I used to elegantly decorate my Thanksgiving table scape.
Make a plan, make a list of what you'll use, what you have and what you'll need to create a Table Scape.
Keep it simple use what you have, mix dishes, silverware, glassware and add textures for a more festive decor.
Use fresh pressed linens.
Create a centerpiece to anchor the table scape, use fall foliage real or faux.
Placemats are an elegant touch to a Thanksgiving table scape.
Ribbon used as a napkin ring can be elegant.
Fall decorations can be simple as pumpkins and corn husk for a Thanksgiving table scape.
Add a special color or themed plate for a nice holiday touch.
Place a napkin in a creative way at the table.
Candles create a beautiful mood for a holiday meal.
In case you're wondering, always eat from the outside in, and use only one utensil per course, explains Emily Post, the arbiter of etiquette since 1922).
A Table scape for Thanksgiving can be put together with simple decorations and using what you have. Here's a link to last years Thanksgiving table scape if you would like a few more ideas. https://houseofmar.com/how-to-set-a-table-for-thanksgiving/
I hope you were able to gather some ideas from my Thanksgiving post about 10 Simple And Elegant Thanksgiving Table Ideas.
Wishing you a Blessed Holiday Season!
Happy Thanksgiving!
Mary Anne!
Decor Used To Create 10 Simple And Elegant Thanksgiving Table Ideas
These are some of the decor items I used to create a simple and elegant Thanksgiving Table, many of the items are from Amazon https://www.amazon.com/b?tag=houseofmar6-20&linkCode=ur1&node=5622719011