Did you know it was National chocolate Chip Cookie day the other day, me neither! Although I did make some easy gluten free cookies with a little twist!
Easy gluten free cookies are so easy to make when using your favorite gluten free cookie mix! Adding a few favorite ingredients brings these cookies up a notch!
When I first went gluten free I wasn't sure how to mix flours to get the right consistence for a cookie! I made so many cookie recipes and ended up throwing so many away! Because either the batter was to thin or to thick! My cookies wouldn't rise, or they would spread across the cookie sheet! I didn't know what I was doing wrong!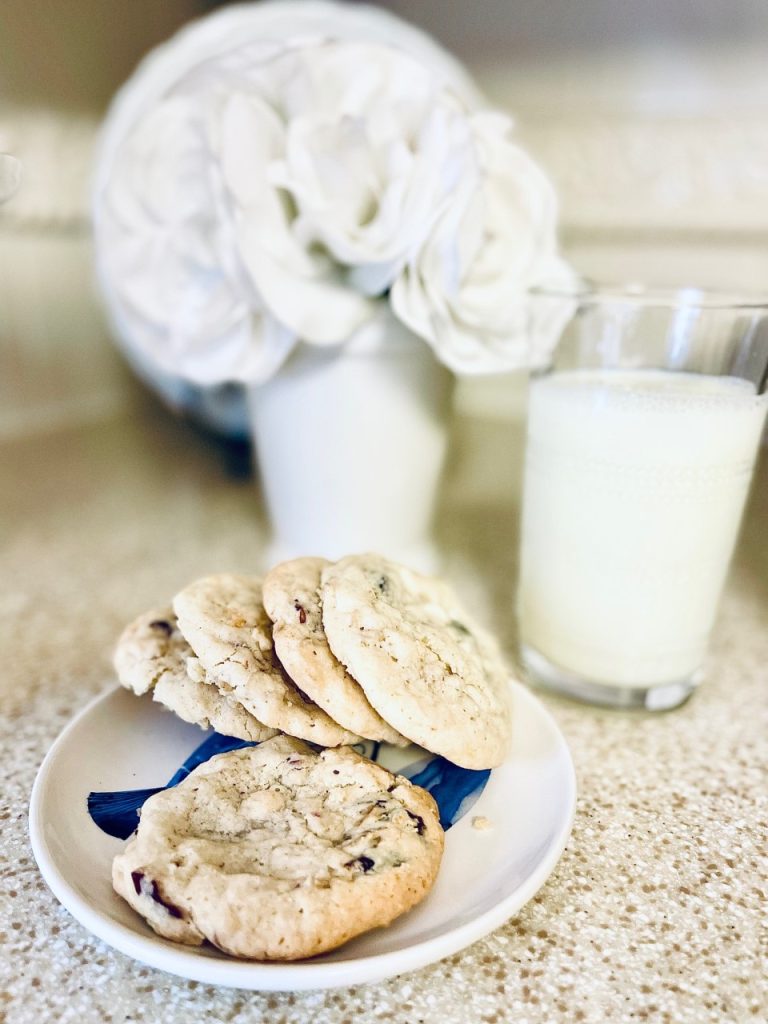 So I decided to try gluten free prepared mixes and found a few that I liked. I then added a few ingredients to the mix! This was a wonderful way to start making cookies when I first went gluten free!
Gluten free flours and baking ingredients are not inexpensive. So making mistakes and having to put what I made in the garbage was very frustrating! I have since learned what flour mixes make a great cookie! Also going gluten free has come along way since I was first diagnosed with Celiac's Disease.
So today on my little series Going Gluten Free I have a favorite easy gluten free cookie recipe! I'm using one of my favorite pre-mixes and adding in a few favorite ingredients!
Betty Crocker Gluten Free Sugar Cookie mix is really a great product. The mix is great all on it's own as well! My family really likes the sugar cookies I make with the mix! I also like to use King Arthur flours and cookie mixes for cookies. You can see all the gluten free flours and mixes they offer here at their site https://www.kingarthurbaking.com/blog
The other day I made one of my favorite cookie recipes, the Traverse City cookie! I first had this cookie when I stayed at the Grand Beach Resort Hotel. Which is located in the beautiful town of Traverse City Michigan.
This cookie is made with sweet red cherries! As Traverse City is famous for their sweet red cherries, hence why the cookie is called the Travers City Cookie! The cookie recipe has gluten free oats, sweet red cherries, and white chocolate!
So Lets get started!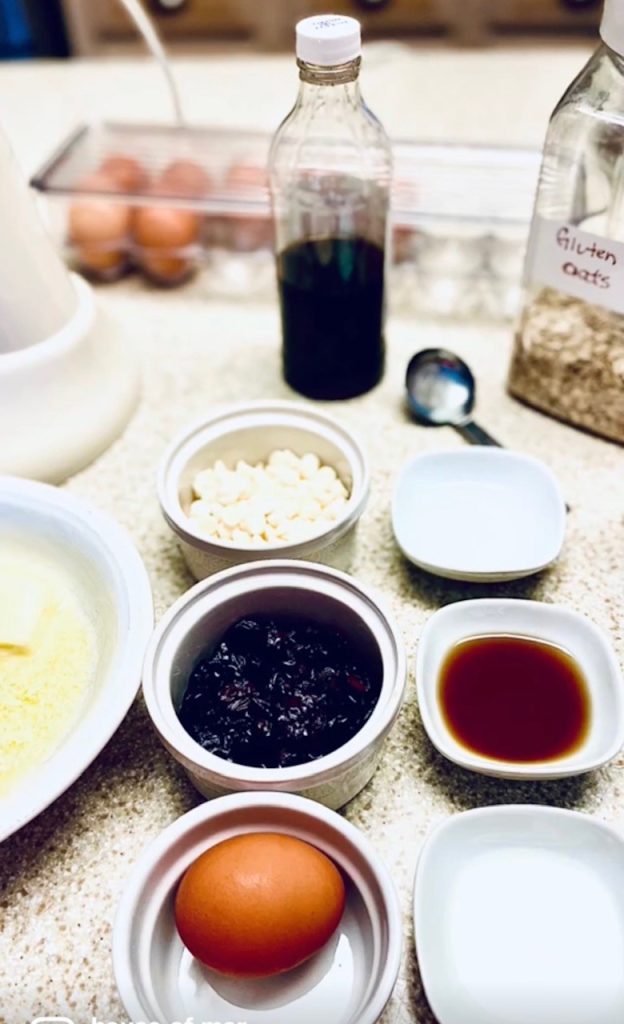 Ingredients:
Pre made cookie mix: I used Betty Crocker Gluten Free sugar cookie mix.
One stick of butter or half cup- unsalted butter is best so your cookies won't taste to salty.
Two tablespoon's of vanilla- check that it's gluten free
One tablespoon lactose free skim milk- you can use regular milk if it's well tolerated.
Half cup of gluten free oats- Bob's Red Mill inn is what I used but any gluten free oats will work.
Half cup of dried sweet red cherries- the cherries give the cookies a nice chewy sweet taste.
One cup of white chocolate- use a good chocolate like Ghirardelli's
How To Make Easy Gluten Free Traverse City Cookies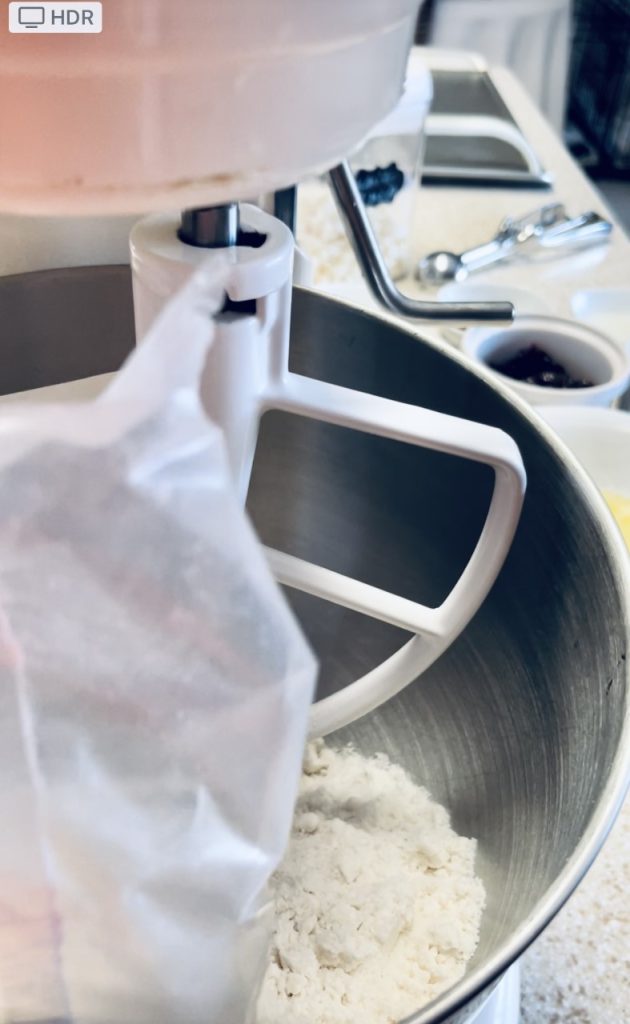 Add prepared cookie mixture to a bowl. I've used my kitchen aide mixer.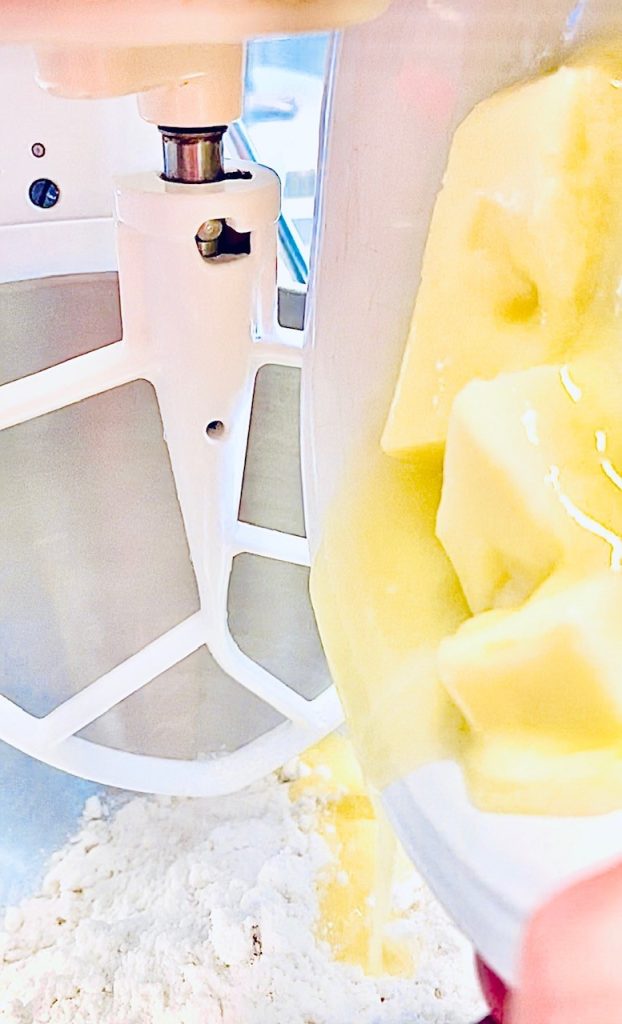 2. Add soften butter to the mixture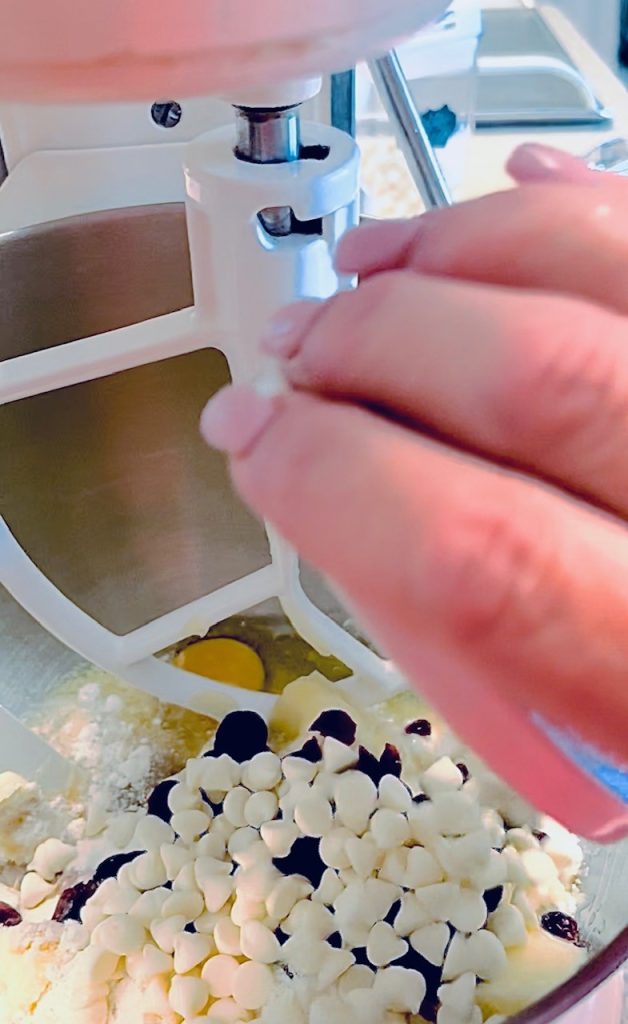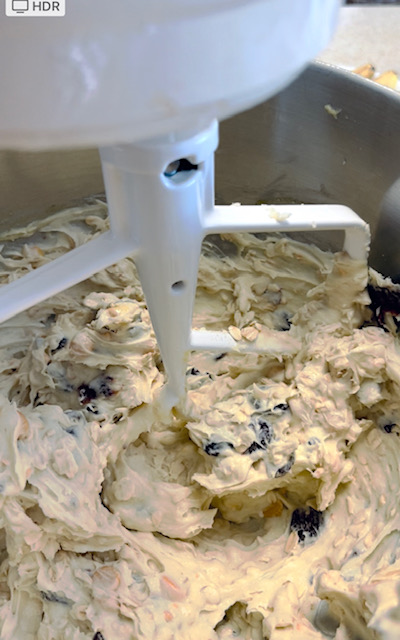 3. Add in the rest of the ingredients and mix together at a medium speed until all ingredients have blended well.
4. With a cookie scooper scoop cookie dough onto an ungreased cookie sheet.
Bake cookies for 11 to 13 minutes at 350 degrees, or until the edges of the cookies turn a light brown. Let the cookies cool on the pan for 2 to 3 minutes and then remove cookies and place on a wire rack to cool completely.
To save your cookies store the cookies in a sealed container placing wax paper between each layer. They will last in the refrigerator for 7 days or freezer for one month.
If you like this recipe I have a few other recipes at the top of my blog under Gluten Free! Also this gluten free peach cobbler is great this time of year https://houseofmar.com/gluten-free-peach-cobbler/
I'm glad you stopped back by. I hope you enjoy this recipe and found some inspiration to make easy gluten free cookies!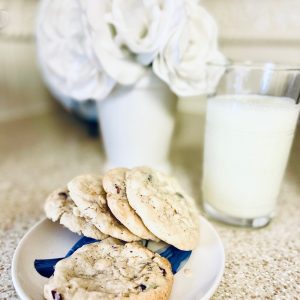 Easy Gluten Free Travers City Cookies
Equipment
1 MIXING BOWL

I used the bowl with my kitchen aide mixer

1 Stand mixer

1 Wooden Spoon

1 Measuring cups

1 Measuring spoons

1 cooking sheet pans

1 pot holders

1 Cookie scooper
Ingredients
1

Gluten Free Pre- mix sugar cookie mix

I used Betty Crocker gluten free sugar cookie mix, follow the recipe on the back of the box which is listed here in the ingredients list

1

stick butter

or a half cup of butter

1

tbsp

water

1

tbsp

vanilla

1

egg
My add in ingredients
1/2

cup

of gluten free oats

I use Bob's Red Mill or Trader Joe's gluten free oats

1

cup

sweet dried cherries

1

cup

white chocolate chips or chunks

1

tbsp

vanilla

1

tbsp

lactose free milk

any milk product would work fine
Notes
A few tips,
Really any pre made gluten free sugar cookie mix will do. The King Arthur line has some really nice premade box cookie mixes.
The butter should be at room temperature, sometimes I forget and will heat in the microwave for 15 seconds, all microwave temperatures can be different you'll want to heat in increments. I've also use a ceramic glass filled with hot water leave in for 1 minute, pour out water and place stick of butter in glass and cover with a towel for a few minutes.
Don't over mix the dough the cookies will be hard.
Gluten free cookies hold up better if they are allowed to cool longer