How To Style Your Nightstand
I'm sharing some tips on how to style your nightstand.
Last week I shared my master bedroom updated and received a few questions asking me what was on my nightstand. So I'm happy to share what I have on my nightstand! I think the nightstand is the most important piece of furniture in the room, besides the bed.
My nightstand holds important items to make me more comfortable. I also want my nightstand to be stylish, but functional with the essential items I use daily. Incase you missed my master bedroom update you can catch it here. https://houseofmar.com/how-to-update-the-master-bedroom-on-a-budget/
So let's talk about how to style a nightstand.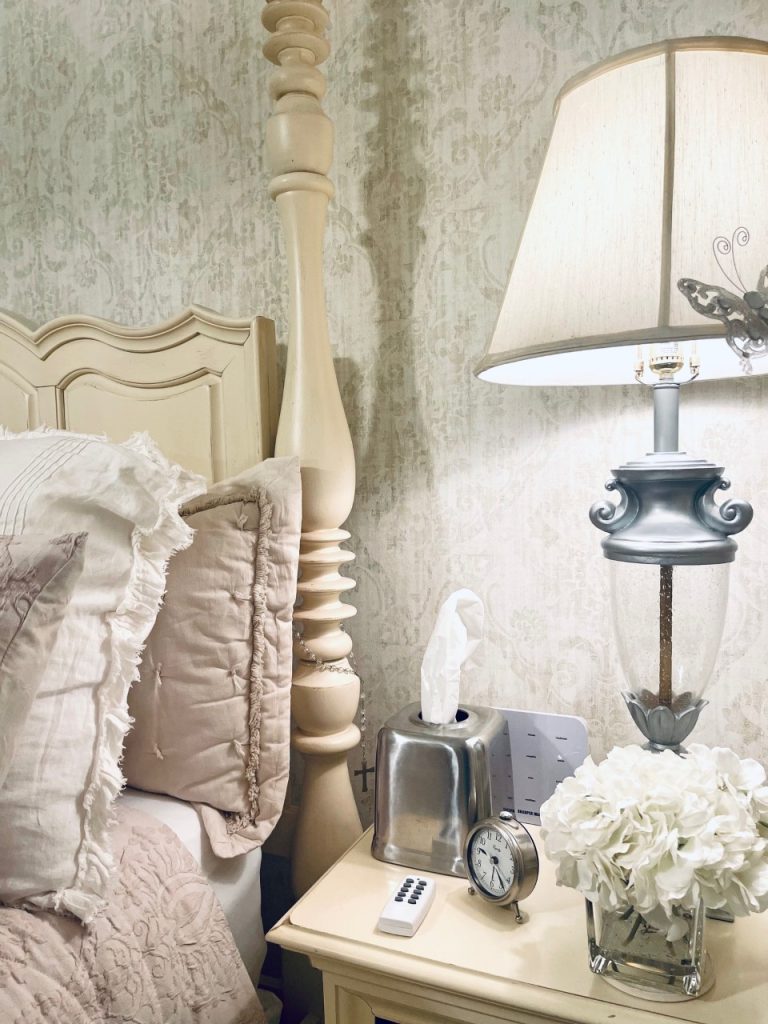 How To Style Your Nightstand
To Style Your Nightstand Start With A Few Basic Essentials
Every nightstand needs a few basic essentials such as a lamp with good lighting
1.) A proper size bedside lamp with good lighting is essential.
The lamp should fit properly on the nightstand and at an adequate height for the bed. A nightstand usually sits at 24 to 30 inches in height, a lamp between 24 and 27 inches should work well. If the night stand is 30 inches or taller than a lamp for the nightstand could be about 36 inches in height.
If there is no room for a lamp on the nightstand then style the area with a wall lamp or sconce. The aesthetic of either are just as beautiful!
A good light bulb wattage for a nightstand lamp should be around 800 which is equivalent to a 60 watt traditional bulb. If you want a cozier bedroom use a soft white light bulb.
Reading with a dim light will cause eye strain so it's important to have good bedside lighting.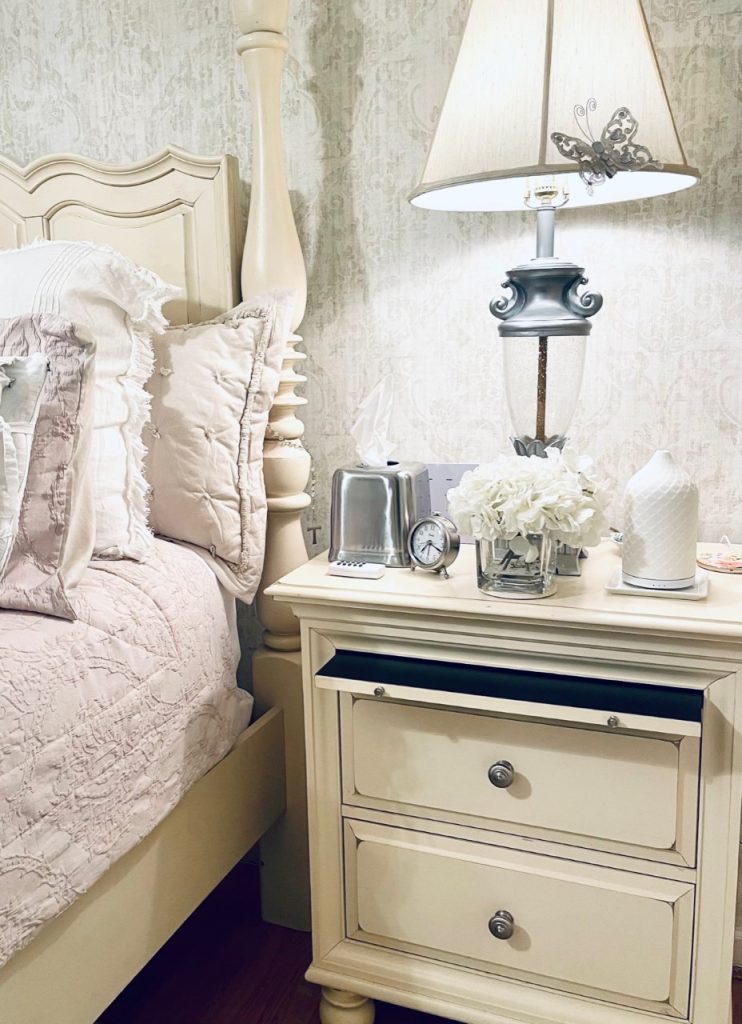 Essentials for a nightstand
2.) An alarm clock may be an essential item for a nightstand. I chose one that I could see in the dark and it's stylish as well.
3.) Winters are pretty dry in the Midwest it's almost essential to run a cool mist. I've added a white porcelain cool mist decanter to my nightstand. It's such a stylish diffuser and coordinates well with the decor of the room.
4.) Kleenex are essential for a nightstand
5.) Another item that could be essential to a nightstand is a sleep sound machine. These are great to have if you have trouble falling asleep. I have just a basic machine.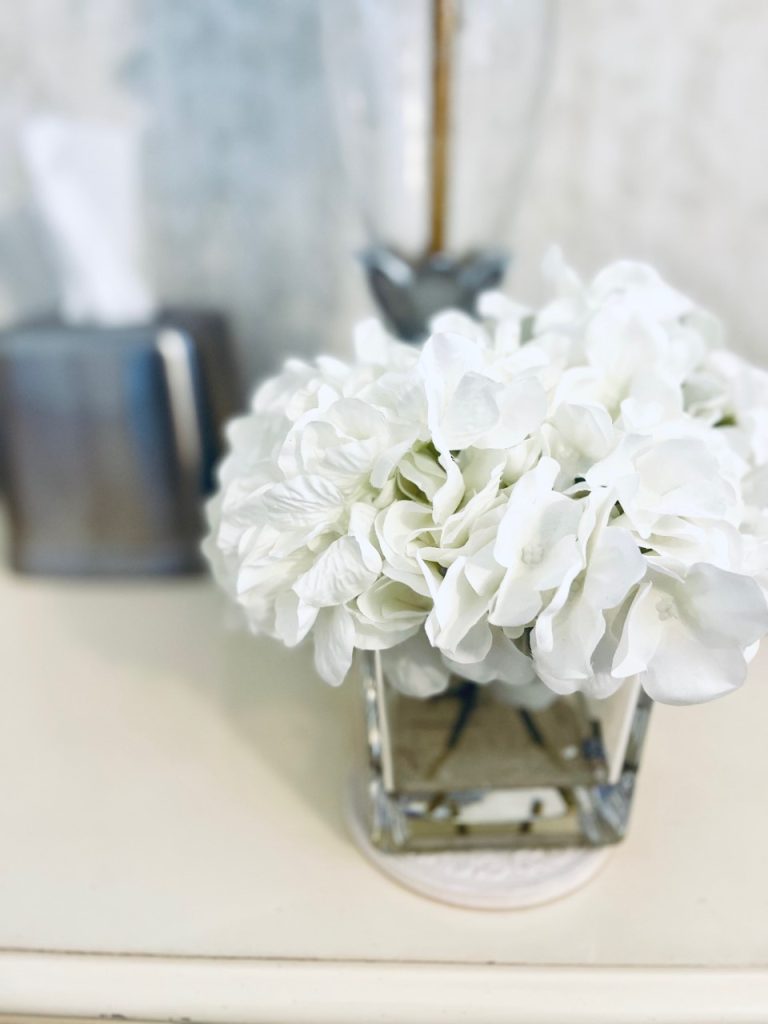 Stylish items for a nightstand
6.) A stylish item for the nightstand could be a candle that smell wonderful! I sometimes use a battery operative votive candle the glow still gives a cozy feel to the room.
7.) Flowers fresh or faux are so stylish and beautiful on a nightstand.
8.) If you have a small nightstand you could also style the wall behind the nightstand with a picture of flowers or a mirror. This will give the nightstand a polished look. Using items that are with in the scale of the nightstand and the room will give the area a poise look.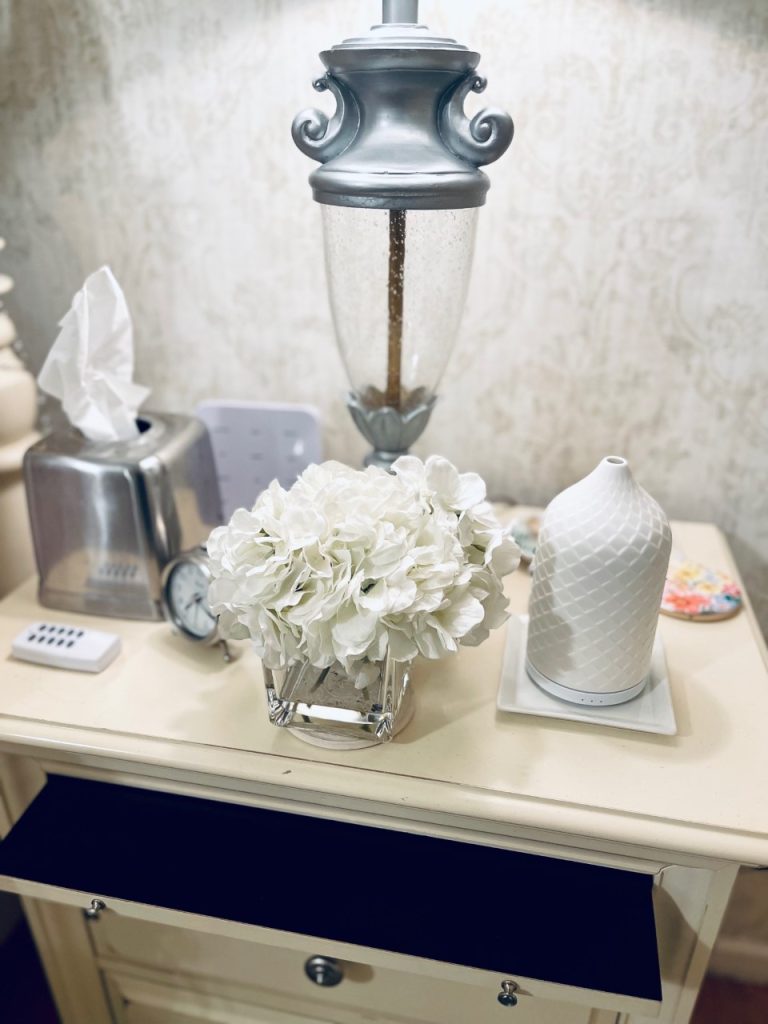 There are so many great options to styling a nightstand but most important is what's most important for you!
A few other items that may be essential for your nightstand.
These are items that could be essential to styling your nightstand
Kleenex box
Remote Control
Laptop
iPad or Reader
Ring Holder
Glasses
Family pictures
Larger items can be kept in the drawers of a nightstand or placed in a basket if there's an open shelf.
Items you may want to keep in the drawer of the nightstand.
I keep books, extra reading glasses, iPods, cough drops, chap stick, and lotions in my nightstand drawers. It keeps the clutter to a minimum.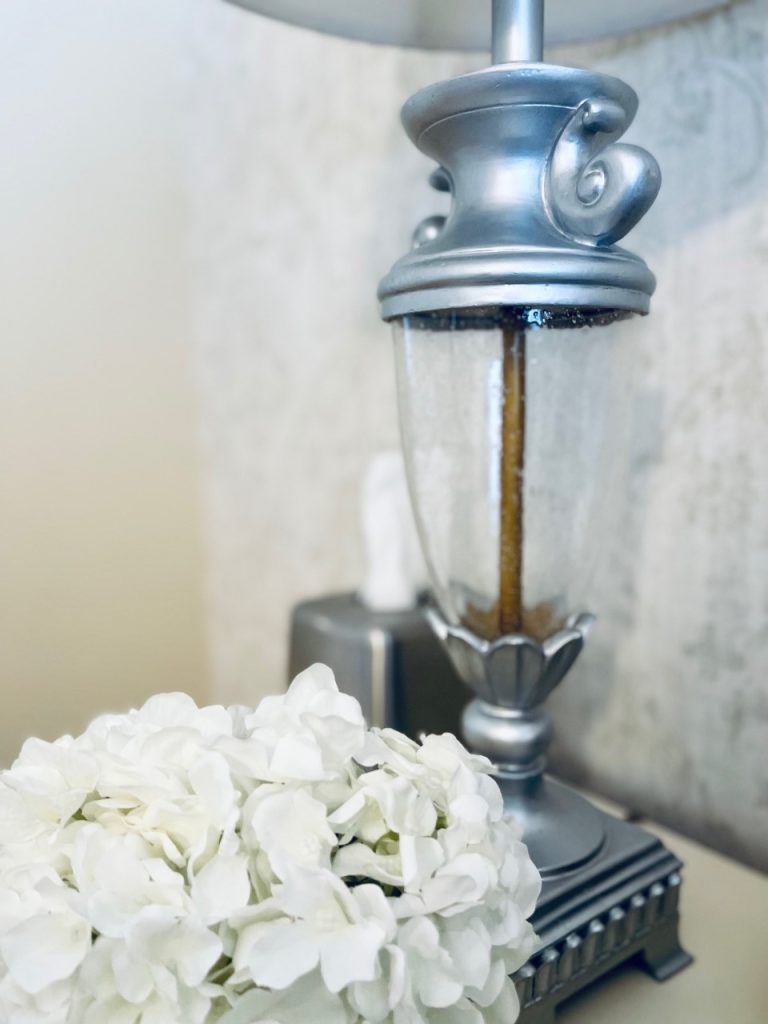 I also keep family pictures around the room it's a comforting feeling to personalize your space as well.
Here are a few other ideas on how to style a nightstand.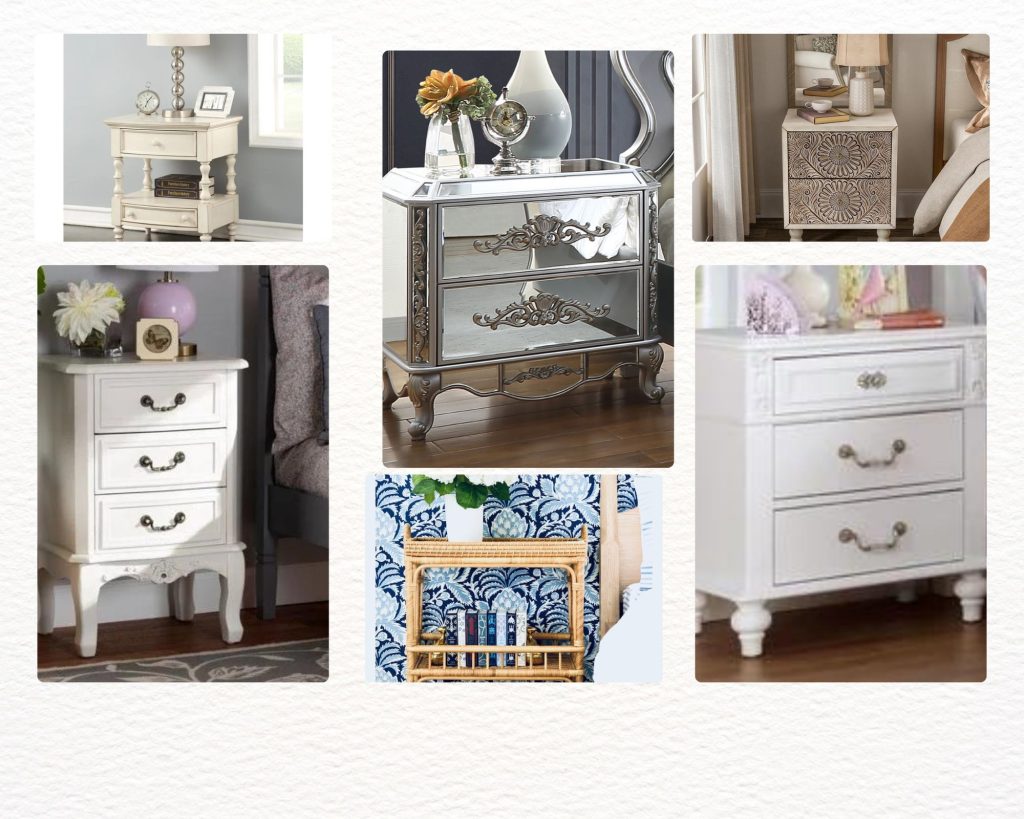 I've added a few links to items to style your nightstand.