Welcome back to The Saturday Scoop 13!!!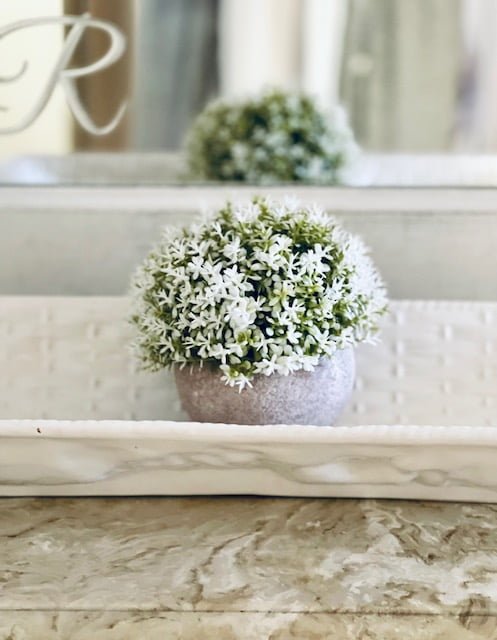 Week Thirteen… Thirteen is a lucky number for me! I had my first born on a Friday the 13th! Since his birth I've always felt the number thirteen was a lucky number for me!
How's your week going? I've been busy this week finishing up my spring and Easter decor. This coming week I'll be sharing my spring home tour with a few other bloggers.
I decided I would shop my home for spring decor and it's pretty amazing the things you can find around your home! Of course I did do a little shopping on line and I went to Marshalls! Whew! Was that an adventure! I get so overwhelmed when I shop there! I did buy a few items I'll share during my spring home tour.
St Patricks Day!!!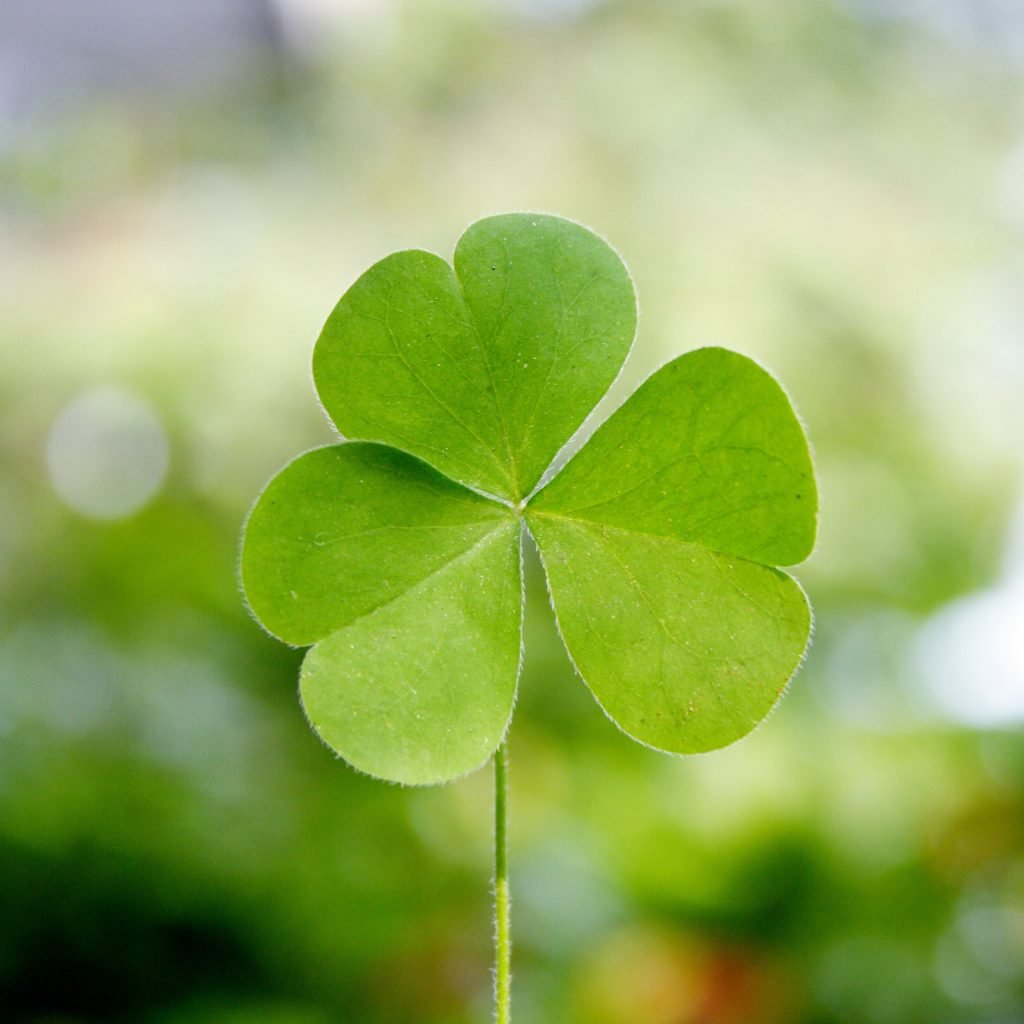 St Patricks day is almost upon us! Do you celebrate St Patricks Day? We do… Yesterday I heard on the radio that our major City Detroit has brought back the St Patrick's Day parade!
The parade typically draws 80,000 to 100,000 people every year! It's a big parade with pipe and drum bands, color guards, units, floats, clowns, and other novelty groups!
This year will be the 62nd year of the parade. Two years were missed due to the pandemic. But it's back this year and so many people are very happy about that!
So if you live in the area it's a fun day to be in the city and it's an outdoor event. This is a link to see some pictures from past parades.https://www.bing.com/images/search?q=detroit+st+patrick%27s+day+parade&qpvt=detroit+st+patricks+day+parade&tsc=ImageHoverTitle&form=IGRE&first=1
We're planning on attending, weather permitting. This year it's held on Sunday, it'll be something fun to do!
St Patricks Day Dinner Ideas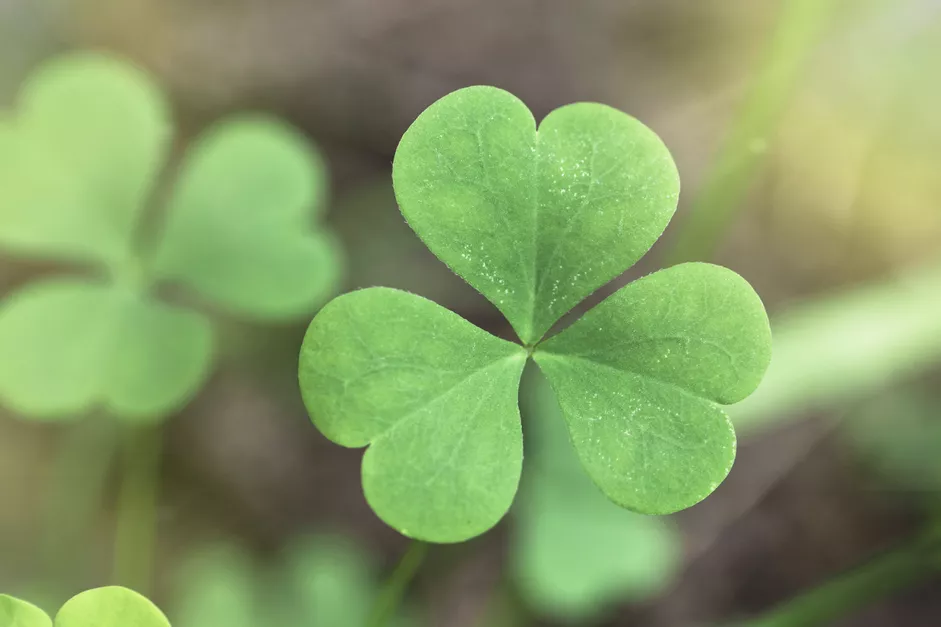 Oh my gosh what to cook for St Patricks day dinner! There are so many great recipes to choose from! I've made these recipes through the years! One of my favorite Irish dishes is Colcannon.https://www.foodnetwork.com/recipes/colcannon-recipe-1913556 It's a traditional side dish made with cabbage and mashed potato's. This dish is best served with ham, corned beef, or lamb.
Corned Beef and Cabbage Recipehttps://www.allrecipes.com/recipe/16310/corned-beef-and-cabbage-i/
My mom always made stuffed cabbage for St Patricks Day! She had a little secret called Campbell's tomato soup… shhh! She made the best! It was served over mashed potato's with a side of corn…https://www.allrecipes.com/recipe/26661/stuffed-cabbage-rolls/ and what would a good Irish meal be with out a good Irish Soda Bread or muffins!
I found a recipe on line for Gluten Free Irish soda muffins! https://www.kingarthurbaking.com/recipes/gluten-free-irish-soda-bread-muffins-recipe
Irish Coddle is another favorite, ingredients varies from family to family, but it's very much similar to a stew. https://www.foodnetwork.com/recipes/food-network-kitchen/irish-coddle-12348168.
Classic Irish Coffee I found this recipe on the food network https://www.foodnetwork.com/recipes/food-network-kitchen/classic-irish-coffee-5484734 I think it would be good served with an Irish cookie!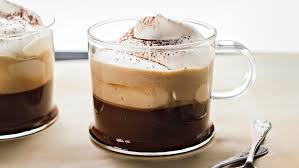 Irish Shortbread Cookie, Yum! https://www.food.com/recipe/irish-shortbread-cookies-445557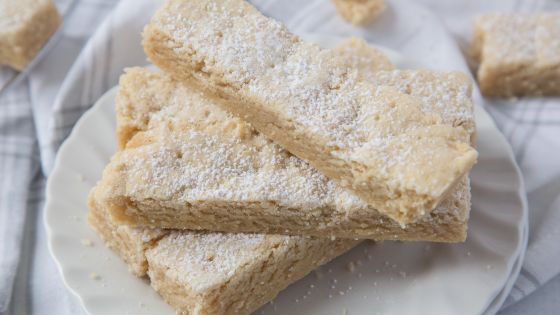 Spring/Easter Decor
I've already shared my dinning room table scape last week, in case you missed it you can see it here.https://houseofmar.com/spring-table-scape/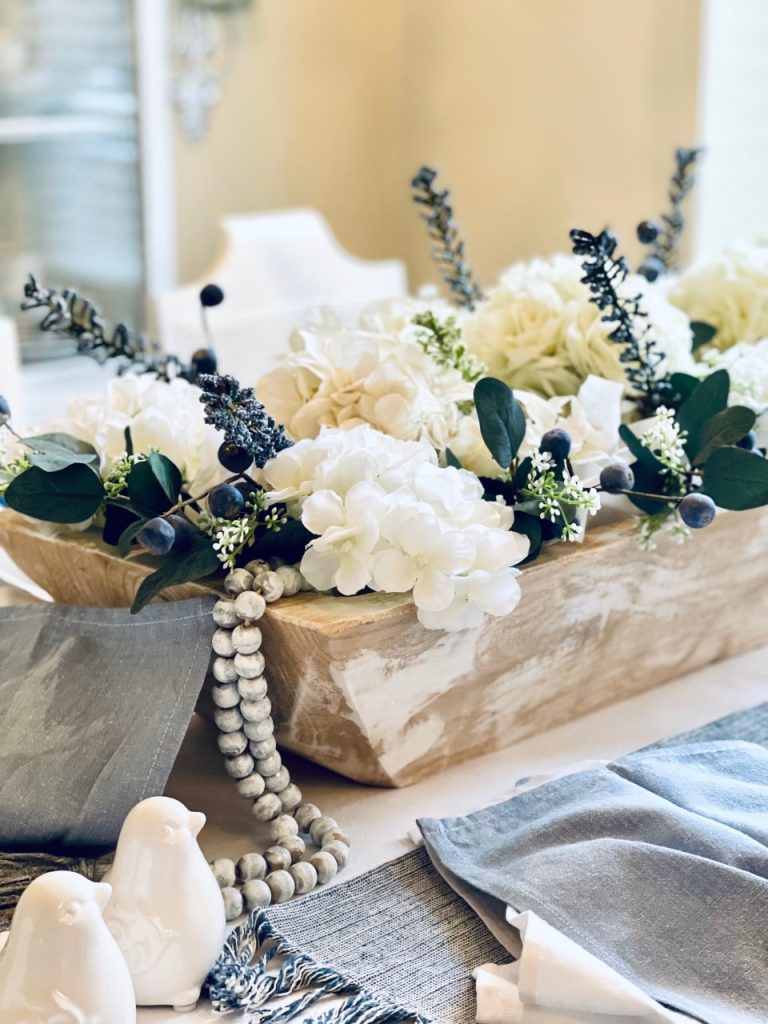 I found these cute tea towels at Tuesday Morning! They're actually my kitchen inspiration for my easter table scape.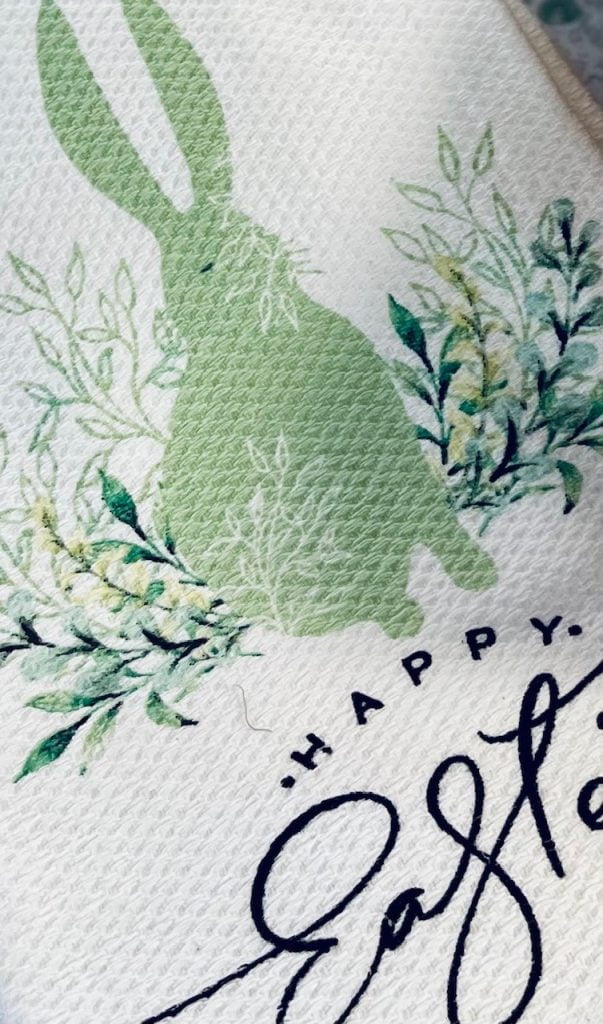 And these cute carrot napkin rings from Marshall's, actually my daughter found these for me!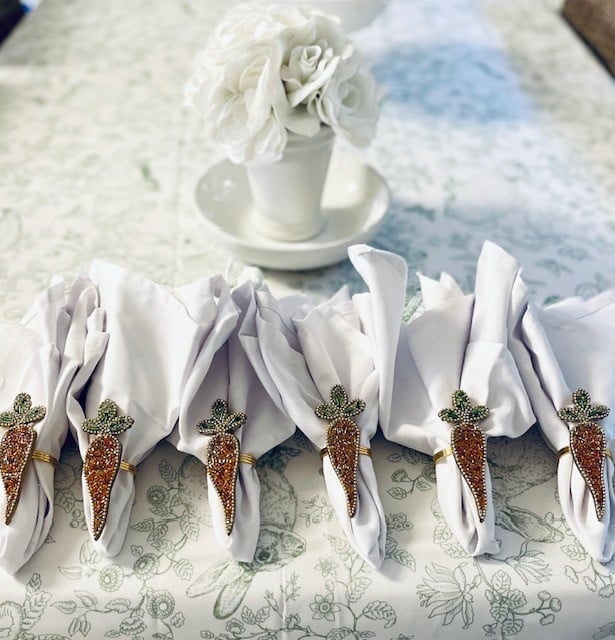 Also this cute bunny table cloth is made so beautifully! A Tuesday Morning find!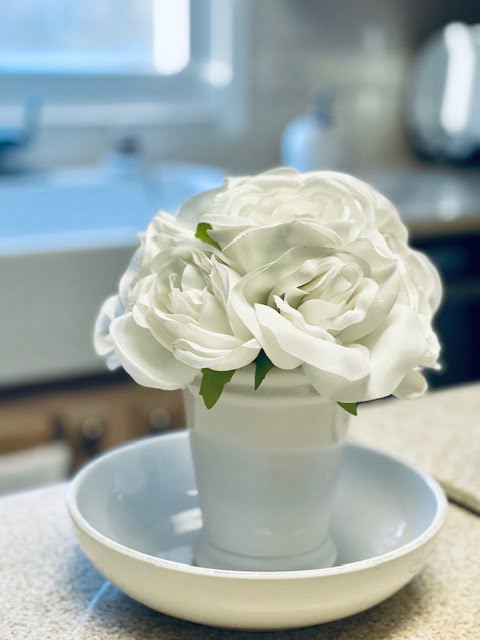 Adding white hydrangea and white flowers around the house makes it feel like spring.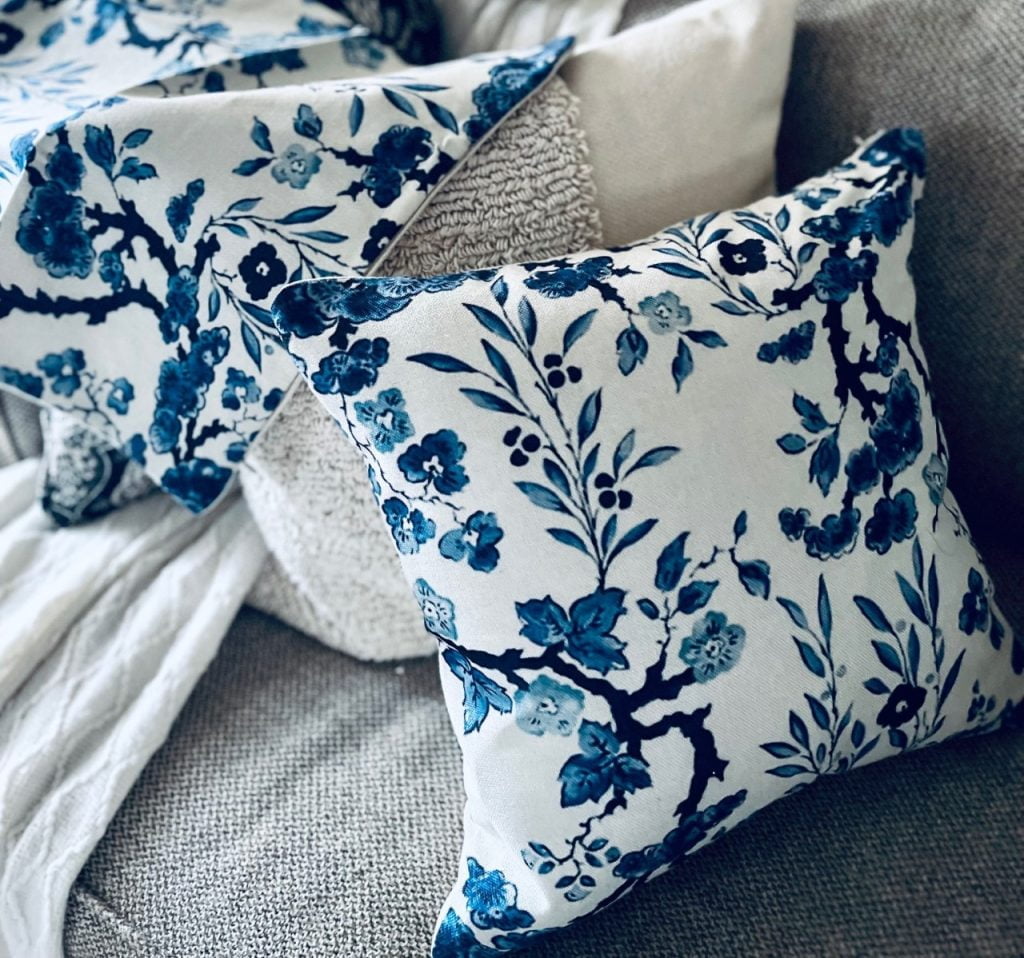 I ordered these pillow covers from Amazon, so much easier to change out the pillows to covers!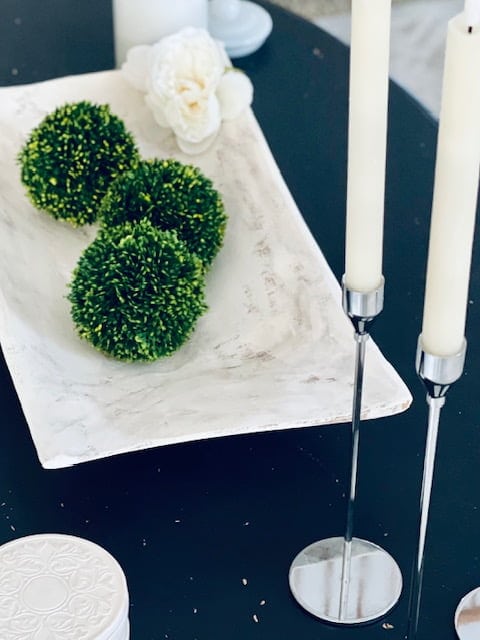 My coffee table I try to keep it simple with a dough bowl, a few topiary rounds, and a few battery operated wax candles!
Easter Eggs
On Wednesday's post I shared how to Decoupage eggs for Easter and how easy it was to do in case you missed it I've linked it here https://houseofmar.com/easy-decoupage-easter-eggs/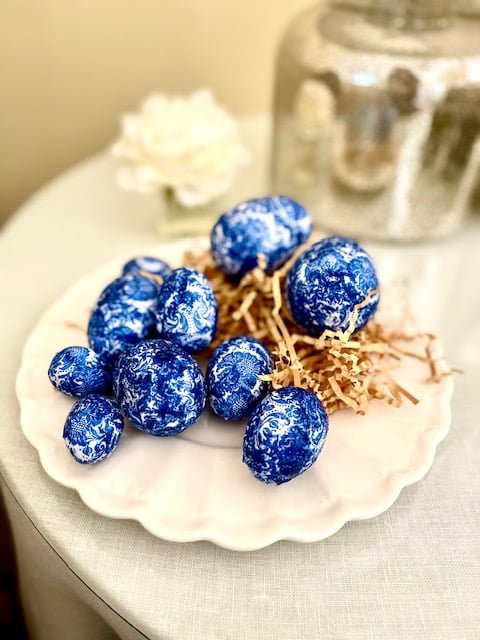 Inspiration for us this week
Are you looking for a little fancy breakfast, Feet Under My Table is sharing how to make eggs benedict https://feetundermytable.com/quick-and-easy-eggs-benedict-breakfast-hot-brown/
Chas from Chas Crazy Creations has a great pottery barn mirror hack https://chascrazycreations.com/pottery-barn-mirror-hack-6/
Every Day Edits has a really fun account and very inspiring https://everydayedits.co/instagram-connect/
Easter Cake!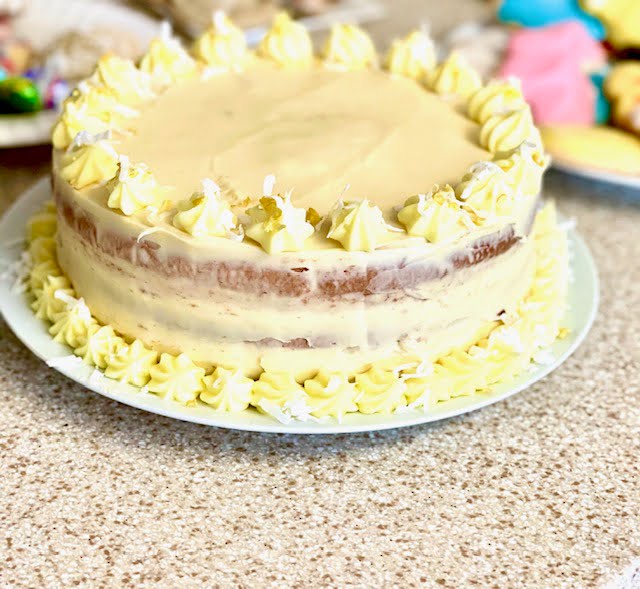 Lemon Coconut Easter Cake!
Gluten Free Lemon Coconut Easter Cake
Delish gluten free lemon coconut flavor cake
Equipment
MIXING BOWL

Mixer

SPATULA

Wood spoon

Measuring cups

Measuring spoons
Ingredients
1

Box King Arthur gluten free cake mix

1/2

cup

Real butter

2

tbsp

Vegetable oil

4

Eggs

I used brown organic cage free eggs

2/3

cup

Milk

I used lactose free skim milk

1/4

tsp

Juice from a fresh lemon

2

Lemons

to shred and to use for the lemon juice

1

tbsp

Coconut
Instructions
Grease 3 round cake pans ,
Using a mixer blend butter and oil together

Blend in half the cake mix on lowest mixing speed

add 1/2 of the milk at a time alternating with the other half of the dry cake mix, add 1/4 tsp of fresh lemon juice.

Pour evenly into your three cake pan's

Cool completely in pan on a wire rack.
Notes
Preheat the oven to 350
1.) Grease 3 round cake pans , also dust with powdered sugar
2.) Use an electric mixer to blend butter and oil together, then blend in half the cake mix using the lowest speed, also adding in the lemon jello instant mix a little at a time.
3.) Add eggs one at a time, mixing until blended
4.) Continuing to use the lowest speed, add 1/2 of the milk at a time alternating with the other half of the dry cake mix, add 1/4 tsp of fresh lemon juice.
5.) Mixing just until smooth
Pour evenly into your three cake pan's
Bake for 22 minutes, each oven is different, check with a cake tested to see if done,
Cool completely in pan on a wire rack.
Homemade Lemon Frosting
1/2 cup butter
2 tablespoon lemon juice
1/2 teaspoon gluten free vanilla
3 cups confectioners' sugar
Combine the butter, lemon juice, vanilla, and confectioner's sugar and beat until light and fluffy. Add more confectioner's sugar, or lemon juice to adjust the consistency as needed.
Frost each layer.
Frosting: Store bought works just as well!
Butter Cream Frosting- 2 can's
Lemon Frosting- 1 can ( betty crocker or what brand you prefer will work well)
I frosted two layers, sides, and top of the cake with the butter cream frosting, and used the lemon frosting for the little florets.
Sprinkle coconut flakes on top of the florets
What projects are you working on this weekend?
My drapes are finally in for the office/den so I'll be hanging them. The mini makeovers for the bathrooms start this week! Ya!!! Finally!!!
I'm working on a few projects to share next week with you and some savings as well!
Well I'm off to show home's today, wish me luck!
Have a great rest of the weekend!!!
Thank you so much for stopping back by The Saturday Scoop!!!
Many of the items shown on this page are in my shop my home page at the top of the blog or at this link https://houseofmar.com/shop-my-house/
You can also go on my Amazon shopping page at the lower right corhttps://www.amazon.com/b?tag=houseofmar6-20&linkCode=ur1&node=5622719011ner of the blog or click this link.
Ukraine
I can't go with out speaking about Ukraine, I'm sure many are feeling the same way I 'm feeling about the devastation that's going on in Ukraine. I've been watching and feeling sick to see what I'm seeing. I'm Praying for peace! There are ways we can help, prayers, and donations will help those in Ukraine. I'm sharing a few links for places to donate safely. https://www.forbes.com/advisor/personal-finance/donate-relief-to-ukraine/ This link is how to donate to the refugee's
The Today's show shared a page of 15 verified charities working to help Ukrainians amid the invasion here's the link https://www.today.com/news/news/5-verified-charities-working-help-ukrainians-invasion-rcna17590
Any amount you give will help the Ukrainians and their family's!