Good Morning!!!
Welcome to the Saturday Scoop!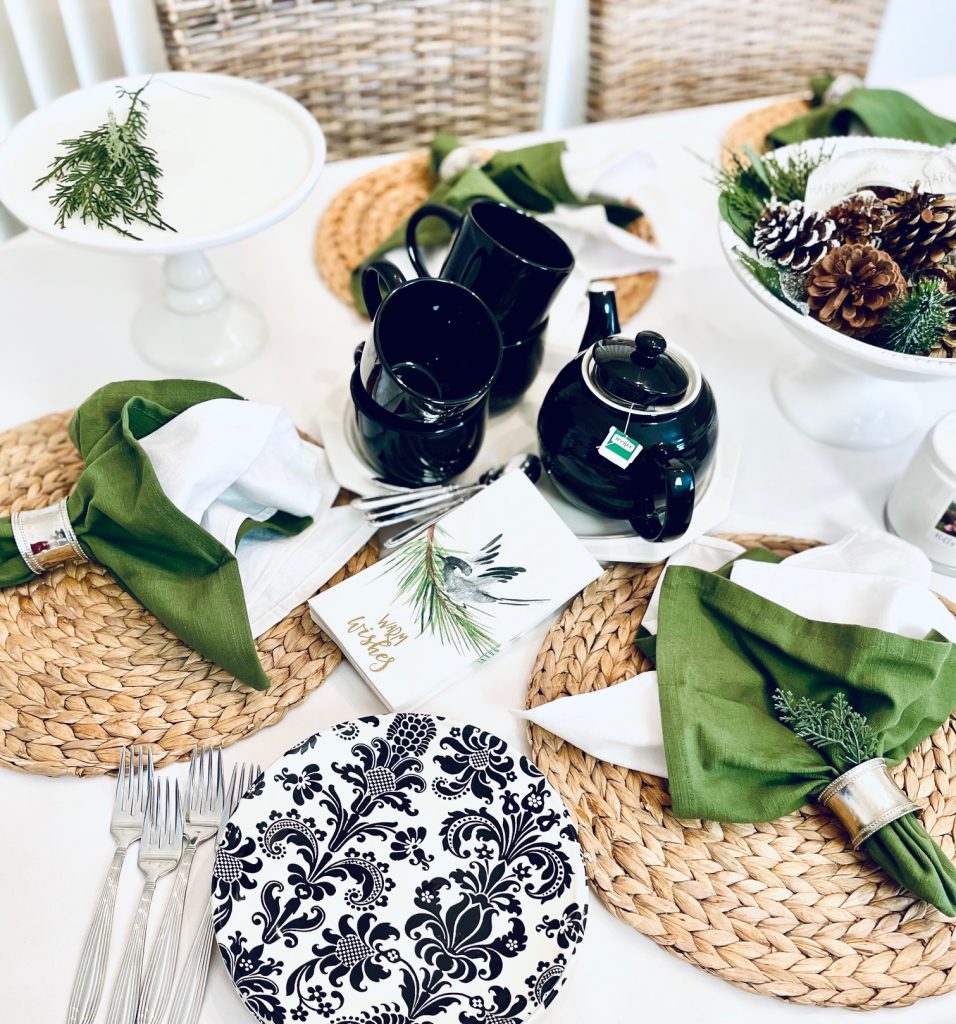 On Saturdays I'll start sharing a newsletter called the Saturday Scoop
Each week I'll share a post from a blog, or items of interest, such as sales, good bargains, favorite items, a recipe, D.I.Y. project, home care, home decor finds, skin care, or fashion items!
I am so excited to share this with you!
This weekend we are in full Holiday mode! Decorating and shopping for most of us!
I feel like I'm a little behind because I hosted Thanksgiving and wanted to leave all my fall decor up until after Thanksgiving. Have you ever done that and then… feel behind?
Well this morning I ordered from Amazon because I needed a few more items for decorating and I know it will get delivered quickly! I've already gotten a confirmation my items have shipped, Ya!
I'm not sure if you know but I'm an Amazon associate. If you order from or off my blog I make a small percentage, it doesn't cost you anything! It helps me support my blog. Amazon offer's great price's, some extras and if you purchase a prime membership you don't pay for shipping!
Right now Amazon has a 30 day free membership so you can check it out and see if you like it. I love it!!! I've had a membership for a few years and it's so worth it! It cost $12.99 a month! With the price of shipping and gas this is inexpensive! I have an Amazon logo on the right bottom corner of my blog. You can click to shop, see Amazon's daily deals, or even just browse or shop for the holidays! Check it on Amazon https://amzn.to/3ozw14o
So let's talk D.I.Y.!
Last Christmas I did a little D.I.Y. project with my nativity set. Years ago I received it as a gift from my Mother and Father in law. The colors were pretty jewel tones, but my decor has changed and I really wanted to lighten it, so I did! It turned out so beautiful! You can click this link and see how I changed it
It was a quick little project and it made me so happy how it turned out!
Thinking about dinner's…
I know we just finished with Thanksgiving but I'm already starting to think about my menu for Christmas dinner!
There were a few items i didn't cook this year for Thanksgiving. We usually have some type of pasta, and believe me when I tell you, my family was so upset that it didn't make an appearance at our table. I felt really bad, but there's so much to cook! I decided I'll have a pasta night in December! I'll have my family over for a pasta meal and hopefully this will make everyone happy and we can turn it into a gingerbread house night! I'll make sure to blog about our night!
In case you might want a great pasta recipe I'm sharing our's, I've included it at the bottom of the email and you can print it too!
It's actually my mother in law's recipe, she makes the best sauce!!! She's such a fabulous cook! I've been pretty lucky to have recipes from my mom and mother in law. Although my mother in law does not measure when she cooks! It's a little of this, or a handful of that, or until it looks done, this is how she shares a recipe, Lol!
Christmas Tree Time!
Are you done decorating your tree? I just finished! If you need some quick Ideas on how to decorate your tree check click the link here https://houseofmar.com/how-to-decorate-a-christmas-tree/
or you can find it on my home page how to decorate a Christmas tree. I can decorate a tree pretty quick with these tips I'm sharing!
Well I had better let you go and get back to decorating, my plan is to be done this weekend
Thank you for stopping by!!!
If you have time I'll be sharing a blog post on Tuesday this week and I'll be back next Saturday on the scoop!!
Happy Decorating!!!!
Home made pasta sauce
Equipment
Saucepan

Measuring spoons

Wood spoon
Ingredients
2-

8 oz

Can of Roma Tomato's

3

tbsp

Olive Oil

1

Small yellow onion

1 1/2

tbsp

Crushed Garlic

1

can

Tomato paste

2

Bay leaves

2

tsp

Salt

-or too taste

1/4-1/2

tsp

Crushed Red Pepper

1

tbsp

Crushed Italian seasoning

1/4

cup

Parmesan cheese
Instructions
Blend your tomato's in a food processor or a blender to puree

In a sauce pan add your olive oil, onions, garlic and tomato paste, cook until the onions are soft

Next add in your blended/pureed Roma tomato's

Add in the rest of your seasonings

Cook on low heat for 1 1/2 hours.

Boil your pasta noodles until soft not to soft, al dente' 10-12 minutes, drain, don't rinse your noodles

Place your pasta noodles in a serving dish

Pour some of the sauce over noodles toss and then sprinkle with parmesan cheese, and serve
Notes
When blending the tomato's you don't want it to froth just blend to a puree.
Yellow onions work best with this recipe.
Choose a good quality olive oil
Cook noodles and stir so they don't stick, I add a little olive oil to the water. Cook until the noodles are al dente. 
You can add salt to your boiling water