Good morning!!!
Are you ready for this weekend?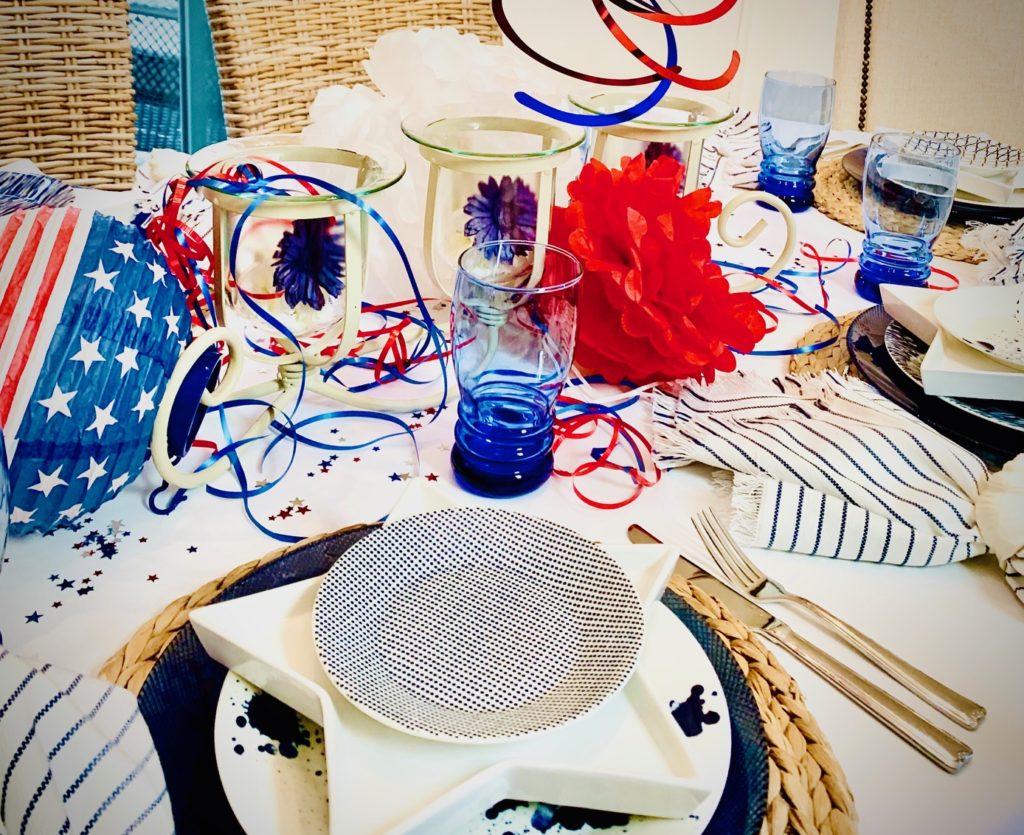 I have so many projects going on and thought I would be done by Memorial weekend… and I'm not!!!
But… I'm going to just keep plugging along and it will all come together!!! So… what do you have planned for this weekend?
Painting and more Painting are happening here! Also, a few updates to a few rooms, not anything too big… but enough to make a difference! I can't wait to show you all of the changes I've made around here!
But first I want to share a few decorating ideas from last year I call it my patriot decorating!
Do you decorate for our patriot celebrations?
We kept it simple last year… There were just 6 of us. My brother joined us for an outside get-together. This year he's living in Florida so we will face time with him. But last year, I still cooked, made some special desserts, and decorated!!!
It made us all feel so festive and we enjoyed the day!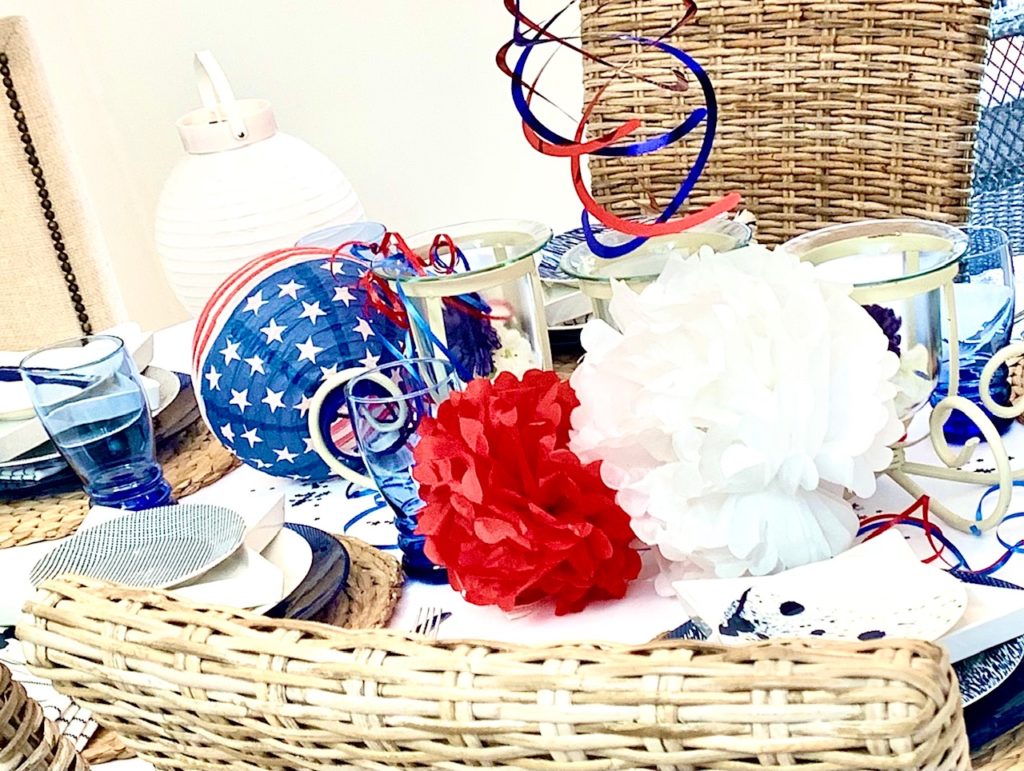 Some of these decorations I found at the dollar store! Actually all my decor last year was from the dollar store! And… it all stored so well. I'll use it again this year but will change it up a bit!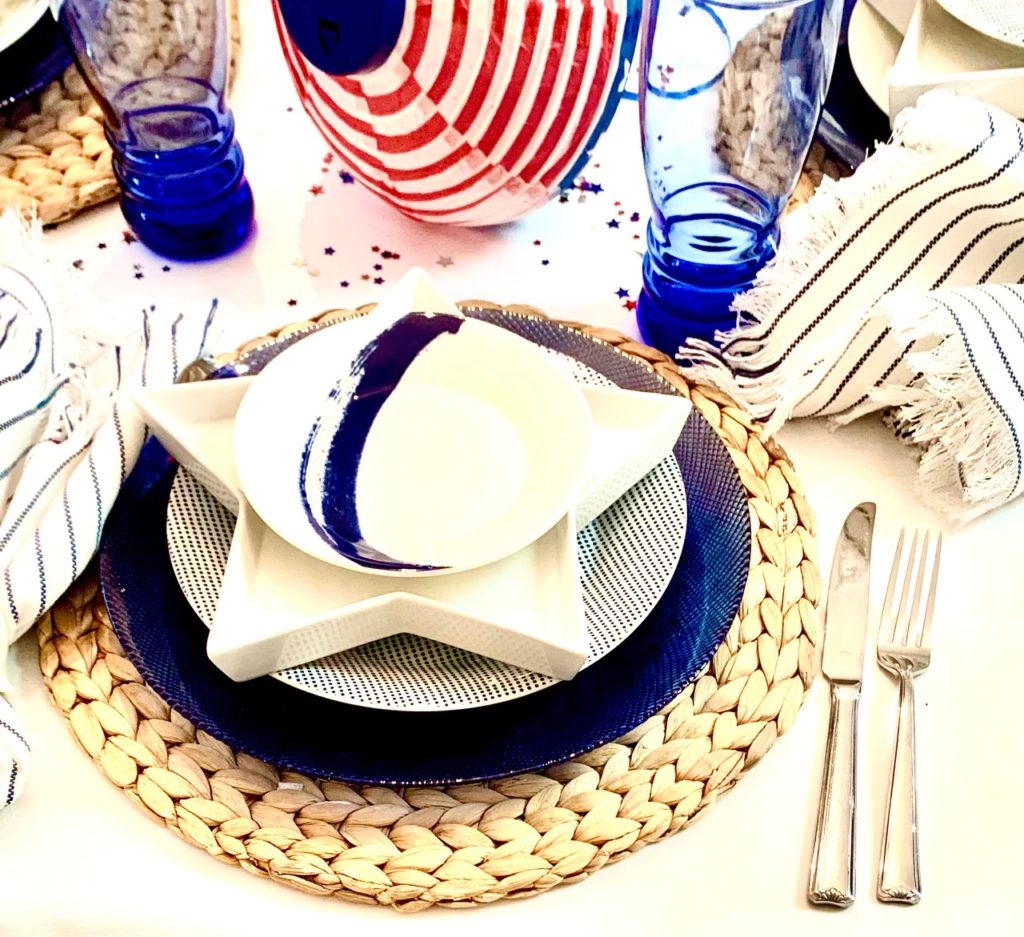 Oh, and these cute dishes are from Amazon! All of the plates have a different pattern, and the star plates are made so well and cute!
The Chargers I found from the face book market place! My favorite place to thrift shop… now !
Look at how cute the foyer turned out! I always like to decorate it… when I have guests over I want my guest to feel the vibe as soon as they walk in the house!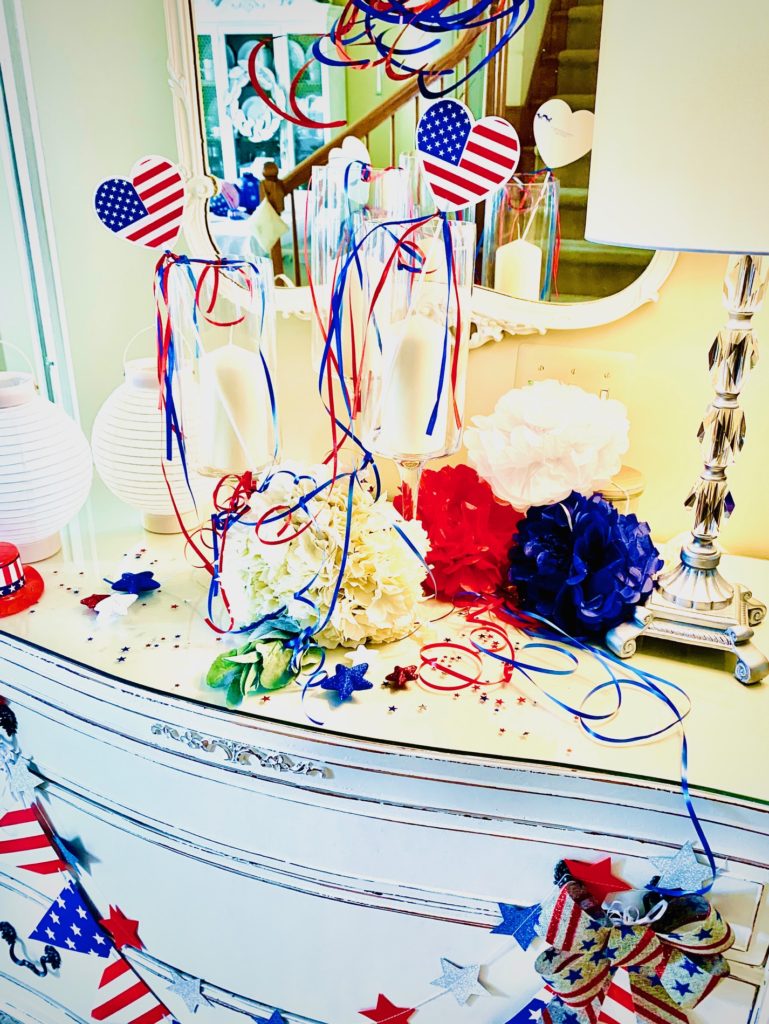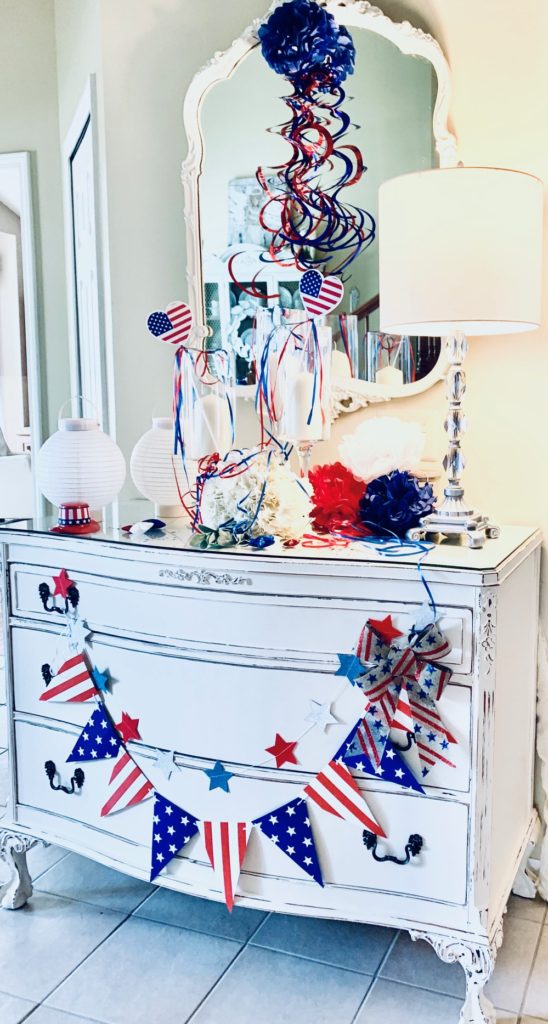 Setting the table is always so fun and festive!
Do you see all of the sprinkles of confetti around the table? Just a little goes a long way! Blue is really shinning through with the accents of red and white! The napkins are blue and white stripe and made so well!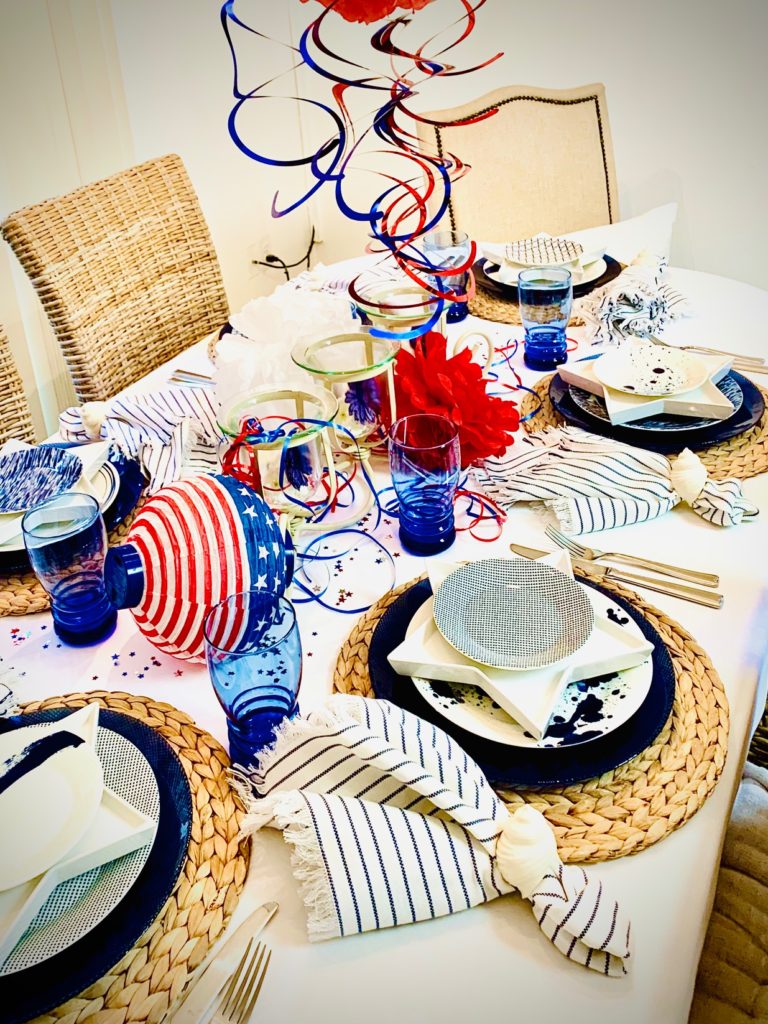 We enjoyed our dinner, it was festive, comfortable and really easy!
Oh and check out my fireplace!!! Taking the decorations throughout the house made it feel like we were celebrating and honoring all the brave souls.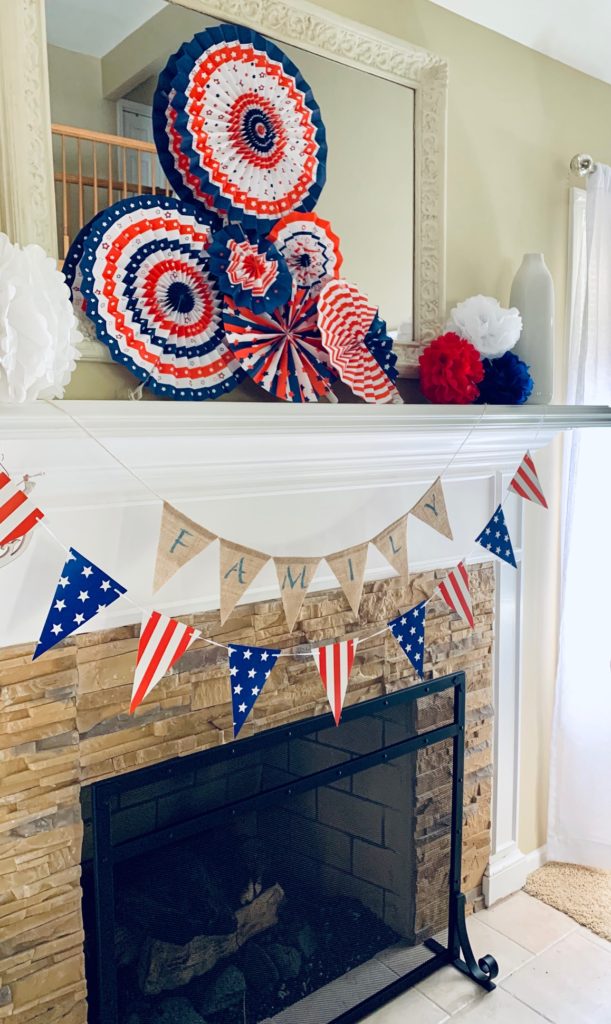 How every you plan to enjoy this weekend, also our official start to summer, I wish you much fun and blessings!!!!
Enjoy!