Christmas Guest Room Decor.
Do you decorate your bedrooms or guest bedrooms for Christmas? I have decorated our bedrooms since my children were little. I would add Christmas Sheets, little Christmas trees, and their own nativity set. My kids would be so excited to decorate their little tree and set up the stable with their nativity set. It always brought them so much joy!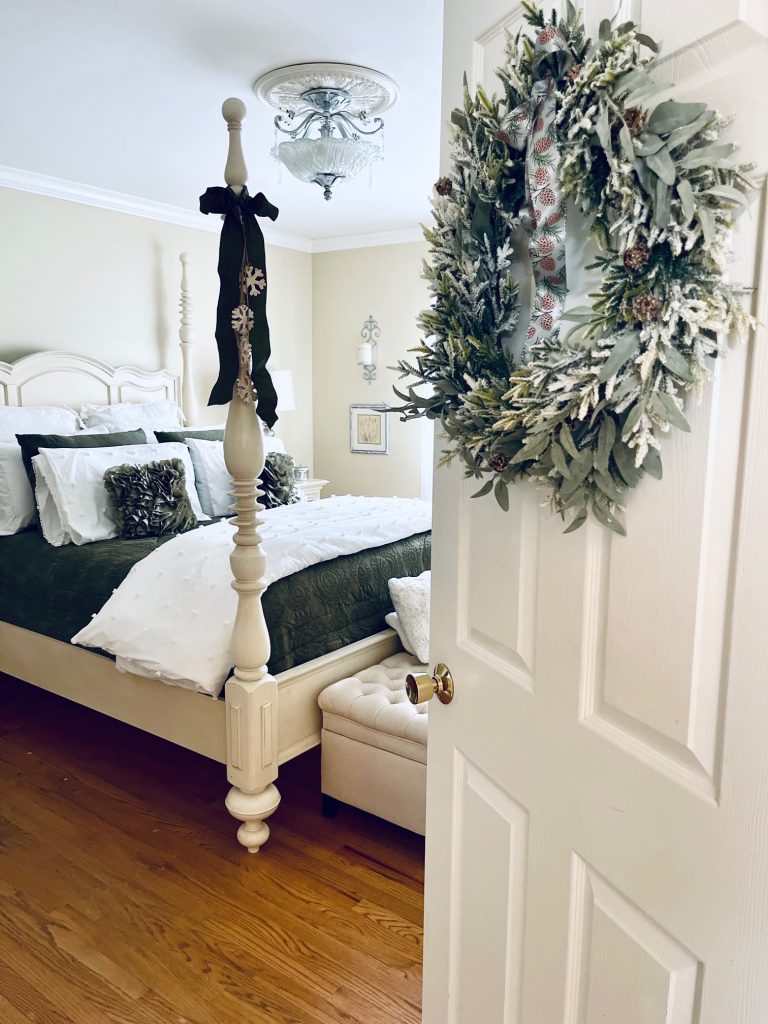 Since the kids have their own homes now I no longer decorate for little kids but I have kept with the tradition. It's more geared towards adult guest bedrooms!
I do make sure to have nice sheets on the beds and they don't necessarily have to be Christmas sheets, just good quality sheets! A high thread count cotton sheet is best for softness! You do want good quality so you don't get pilling of the fabric. I really like white sheets, they just speak crisp and clean!
There should be hypoallergenic pillows, a nice firm pillow and a soft pillow. Have a few spare pillows on a shelf in the closet just in case!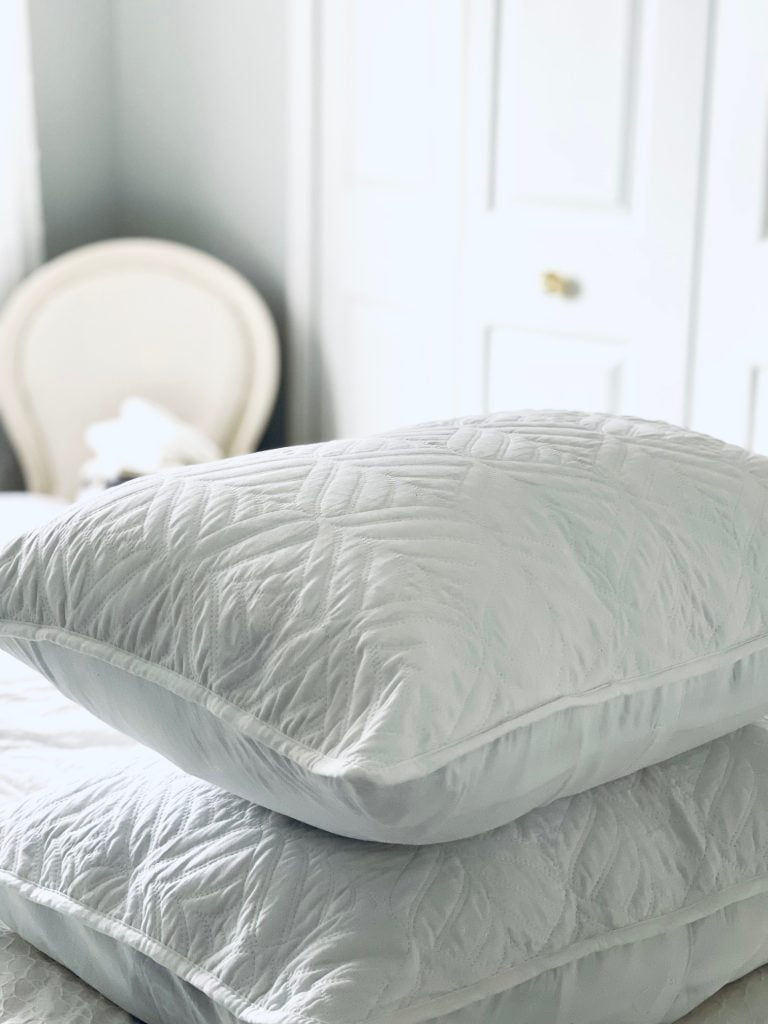 I keep extra blankets in the closet too! A throw over a chair or on the bed is nice. My home is kept on the cooler side so my guest may want that extra blanket at night.
Keep some extra wash cloths and towels in the bedroom for your guest. I leave them out where they can see them. Sometimes a guest will feel uncomfortable to ask for extra.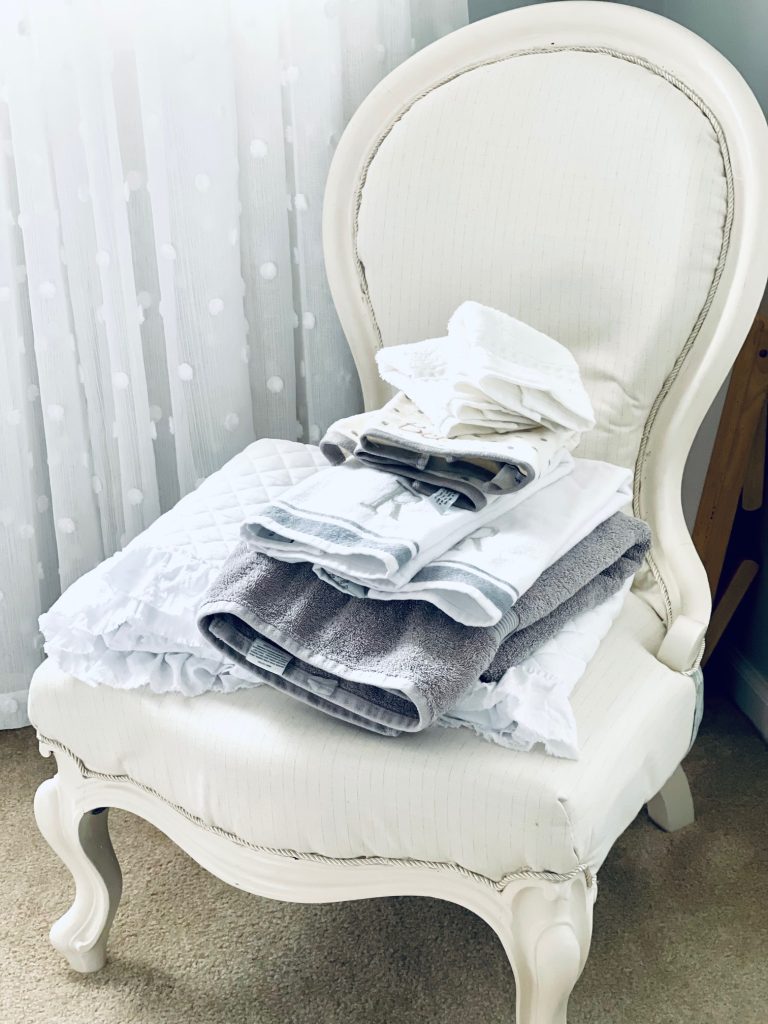 A little treat basket is so special for a guest! I add a variety of treats to the basket and a few drinks. Leaving it out so my guest can see it. I do try and find out if my guest's have food allergies or food preference. This way I can include their items of choice in the basket. The basket usually contains drinks, hard candies, cough drops, popcorn, chips, breakfast bars, and cookies. I order all my little goodies right from Amazon!https://www.amazon.com/b?tag=houseofmar6-20&linkCode=ur1&node=5622719011 This is the link to my Amazon shopping. You can also read the disclosure at the bottom of my blog. I do make a small commission when your purchase and it does not cost you anything. This helps support my blog.
My bathrooms also receive items for our guest. Christmas specialty soaps, like pine, cinnamon vanilla, and cranberry orange are good choices. I also have little deodorants, lotions, shampoo's and conditioner set up in the bathroom, just in case!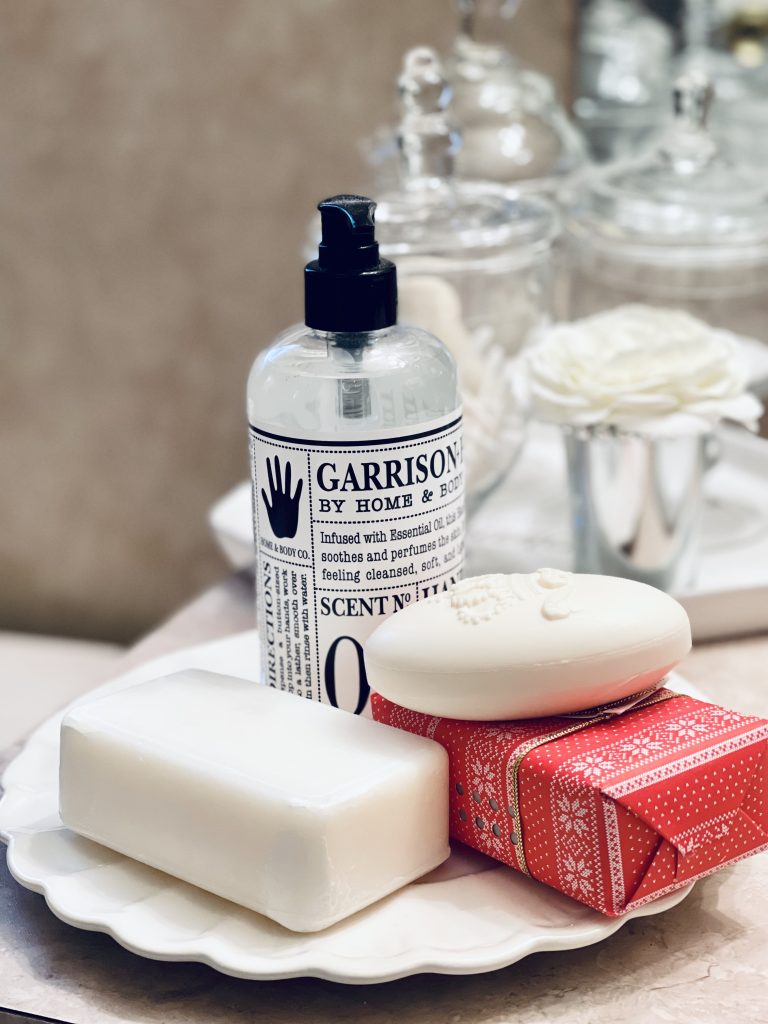 Adding Christmas Decor To A Guest Room
If you decide you would like to add some festive Christmas decorations to the bedroom keeping it simple I think is best. Simple colors, size appropriate decor for the room is a good idea.
This year I added a little Christmas tree, tied a few ribbons on the tree and kept it simple. There's a sweet smelling candle I placed on the dresser and I hung a stocking on the knob of the dresser. Each of the beds have a green throw blanket, I just love the green!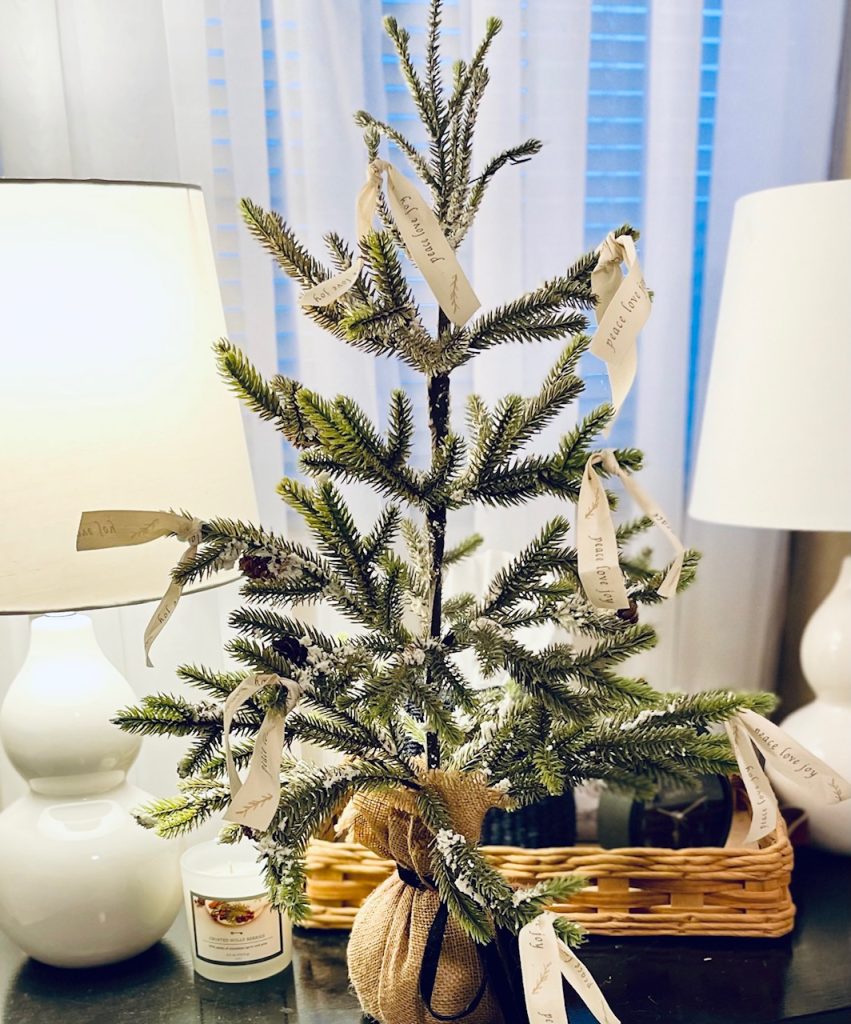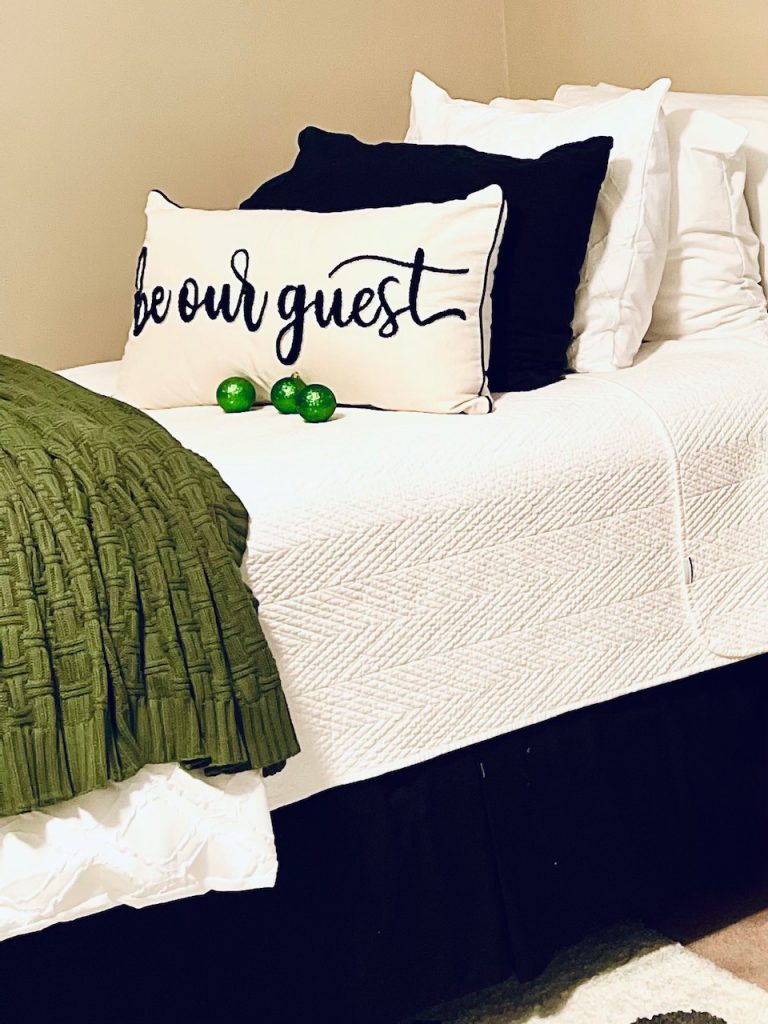 My other guest bedroom I added a few white bottle brushed trees to the nightstands, tied a ribbon on the lamp.Placed a candle on the dresser with a little mercury glass tree. I also have a throw at the end of the bed and guess what color it is Lol, green!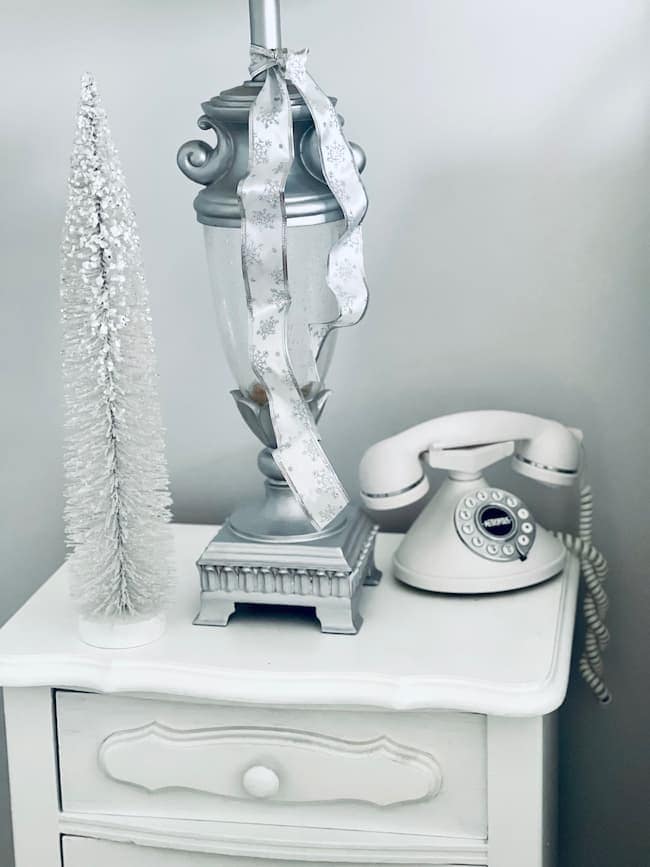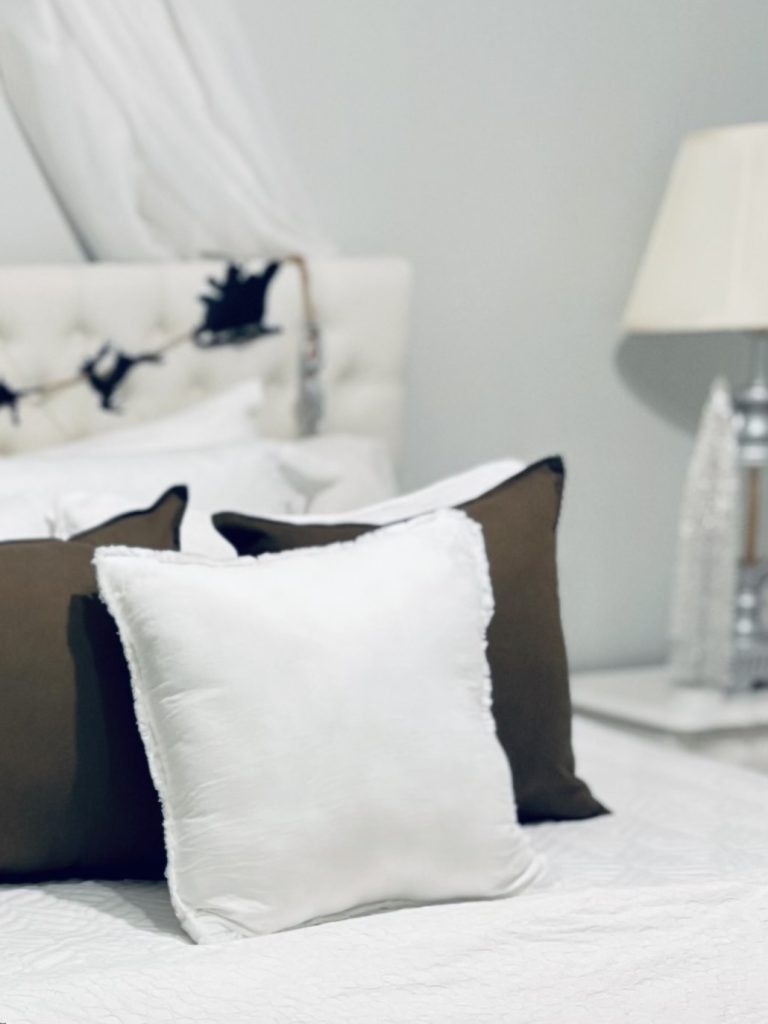 On the headboard of the bed I draped a Santa and his reindeer garland, for a little touch of Christmas.
I've kept is very simple but added a few touches so that my guest will feel and smell the season of Christmas.
Most important is to enjoy your guest! The season is so short!!!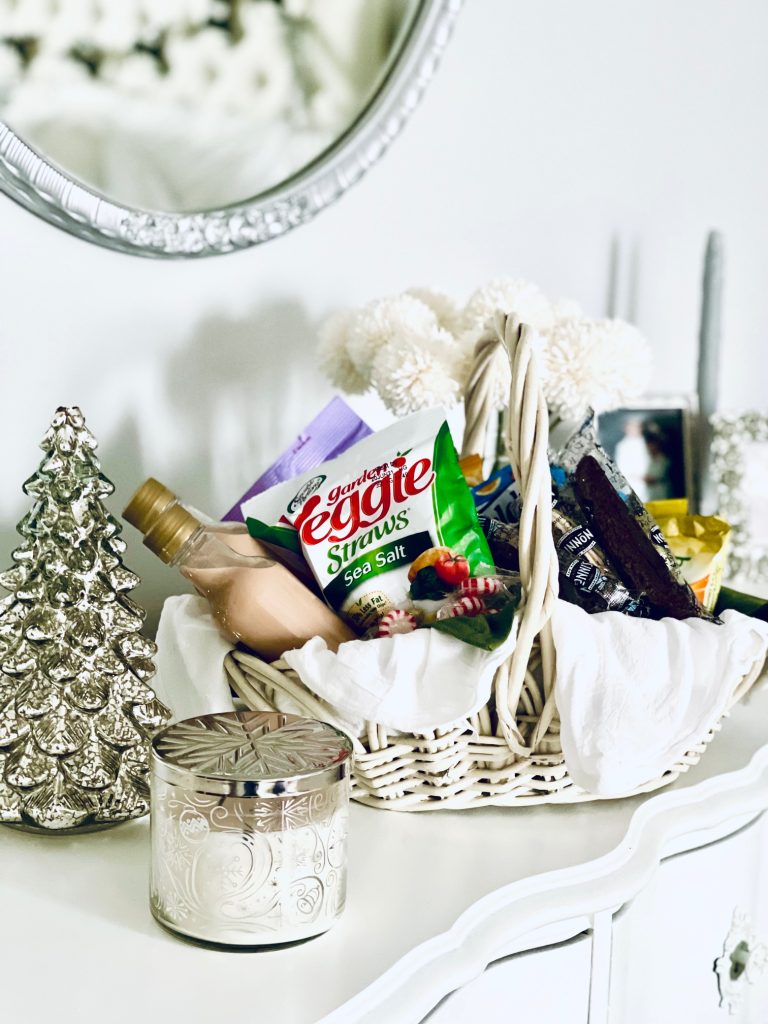 These are all items you could add to your Christmas Guest Bedroom!
In case you missed my Christmas tour's part one and two you can click this link to view. As you will see green is my color of the season!
Part onehttps://houseofmar.com/2021-christmas-home-tour-part-one/
Part twohttps://houseofmar.com/christmas-home-tour-2021-part-two/
Happy Holidays!
Mary Anne,