Welcome to my Christmas Home Tour 2021 Part Two!!!
Oh my what a day today's been! The winds are so strong and I keep losing my internet I'm not sure if I'll get this post out before losing power!
I'll try to keep it short and sweet today as the saying goes!
Lets start in the my Kitchen!
Christmas Home Tour 2021 Part Two! Trying to keep the decorations simple. That seems to be my theme this year and lots of green! I shared with you in my Christmas Home Tour 2021 Part One what my inspiration was! The bedding I found at Tuesday Morning. In case you missed it you can click this link to see The Christmas Tour Part One, https://houseofmar.com/2021-christmas-home-tour-part-one/ There was a little something else, a Christmas ornament from my childhood.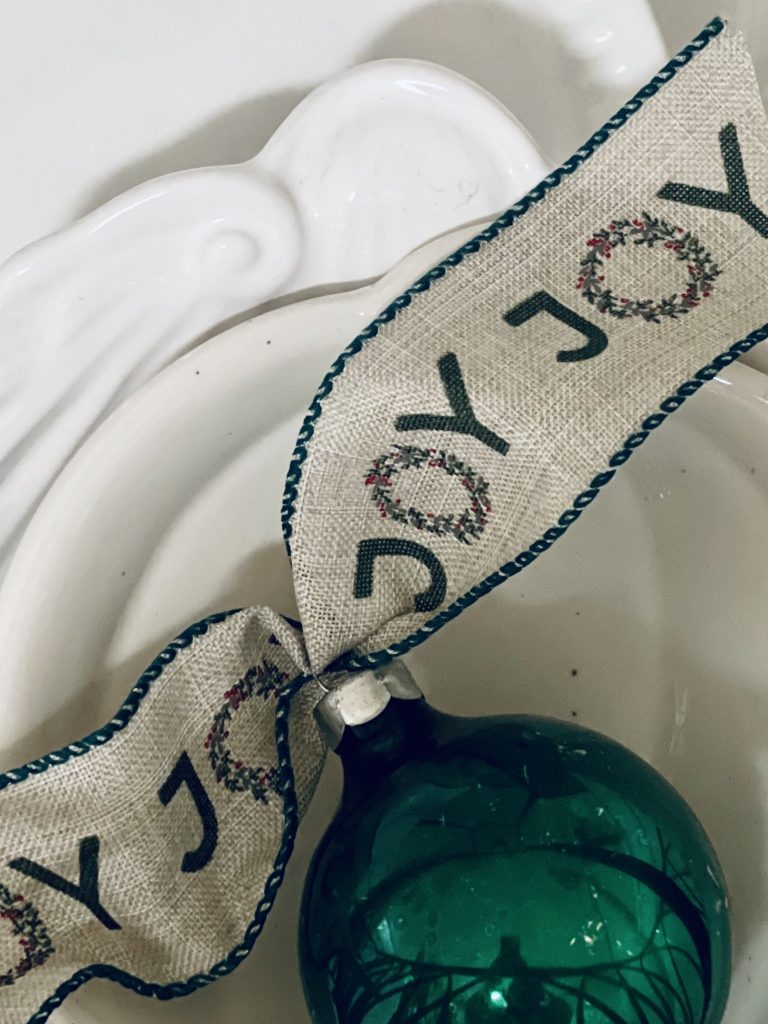 I found this in November going through some old bins of my mom's. As a child I would ask to hang this ornament on the tree. It's such a plain ornament. A glass ornament, we didn't have many when I was growing up and it's green! I guess this is why! My mom must have saved it for me. I don't have any other ornaments from my childhood. When I found it I cried, and was so happy to have something from my childhood Christmas. So I decided this would be my color this season. As you go through my Christmas home tour 2021 part two you'll see lots of green! This green ornament brought so many sentimental memories back. It really is a happy green memory!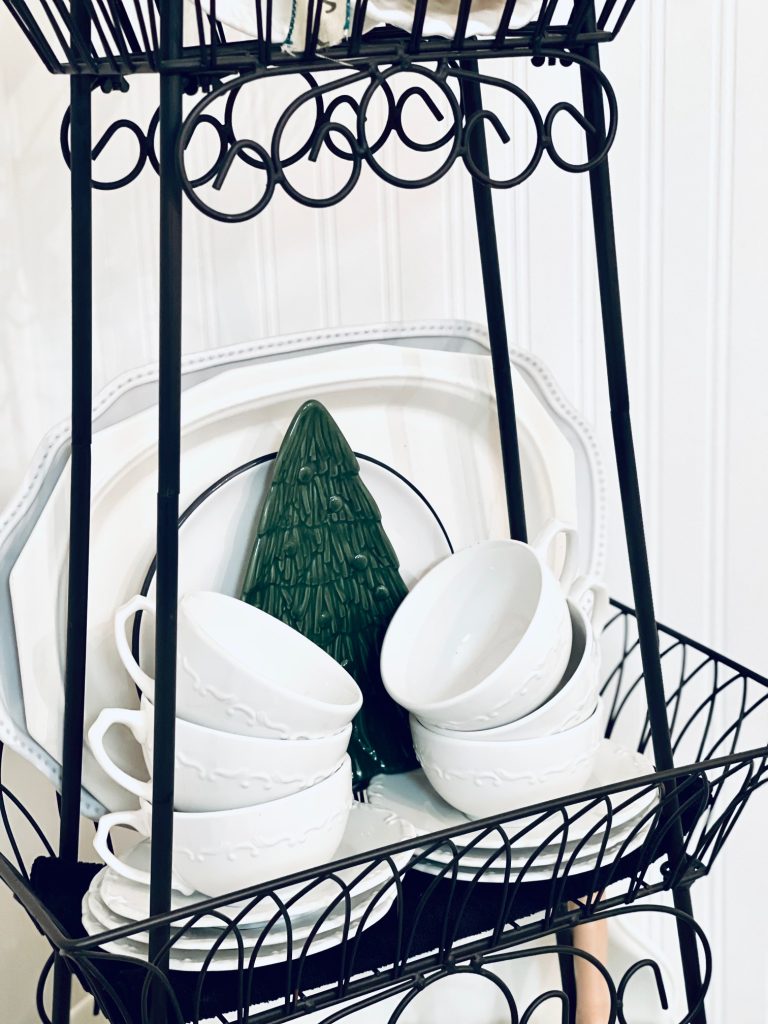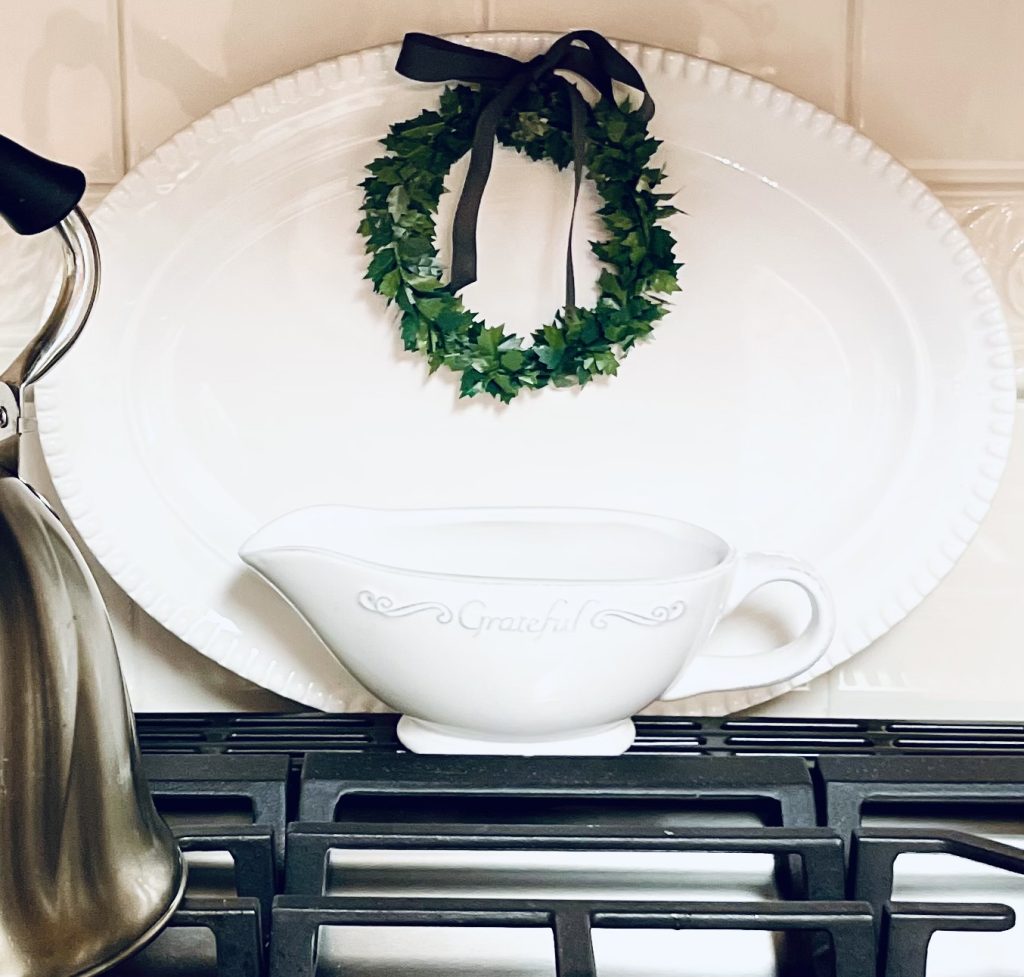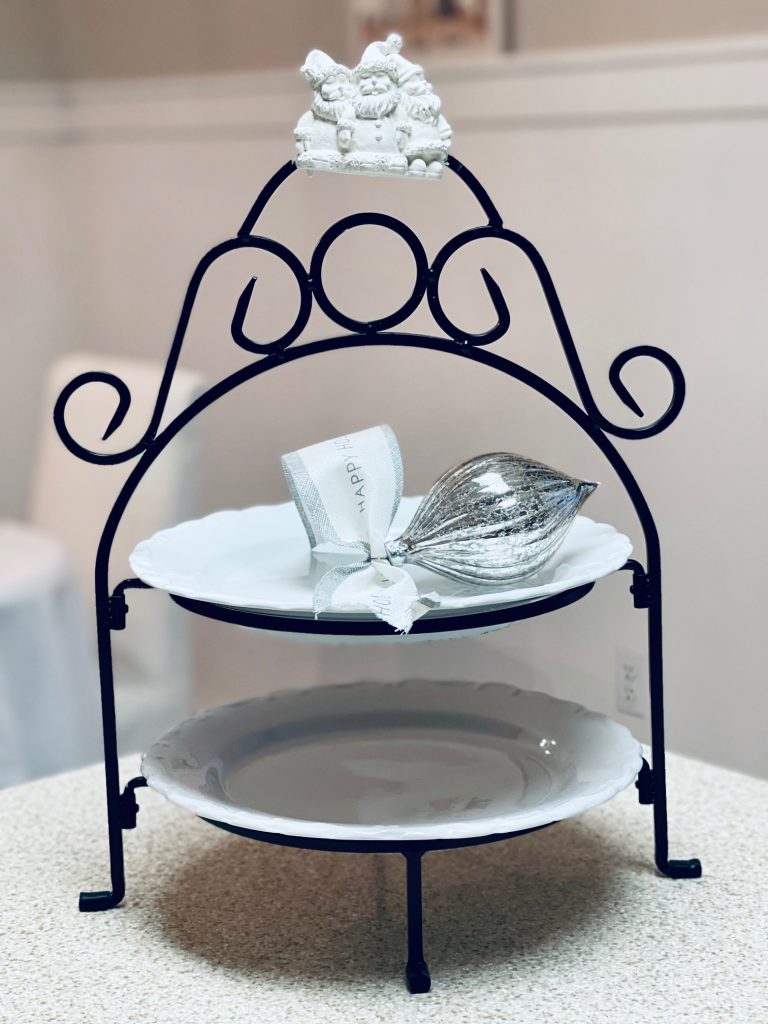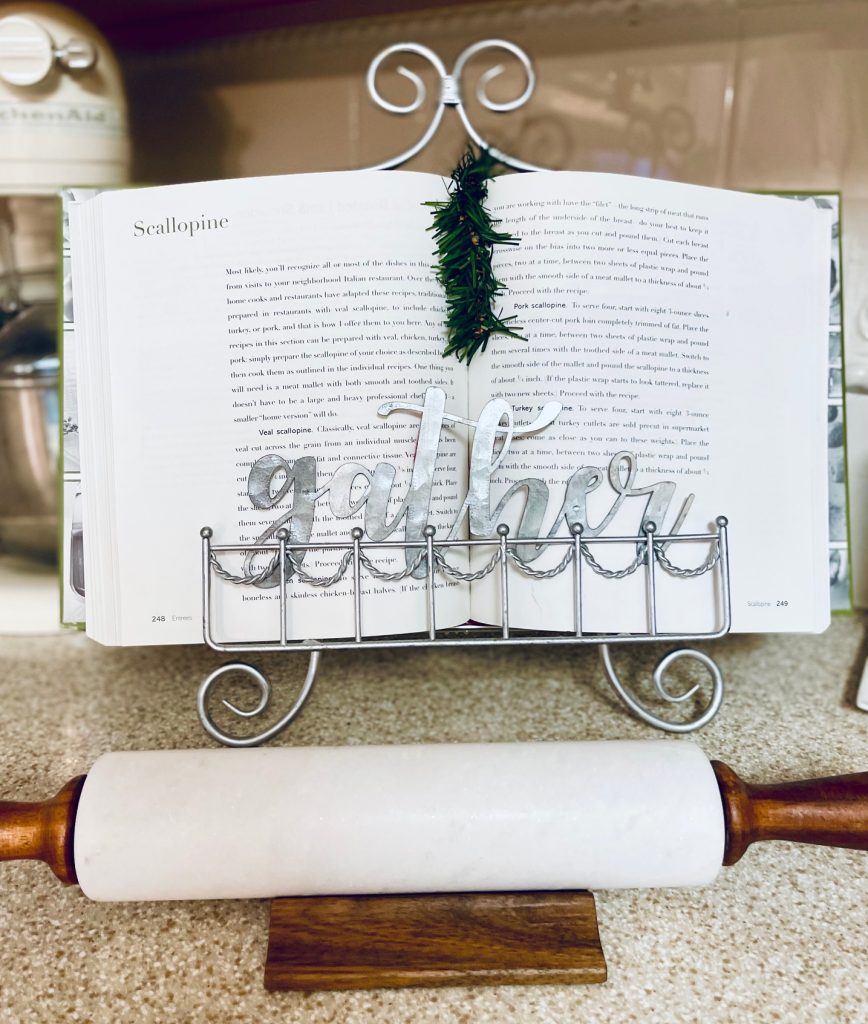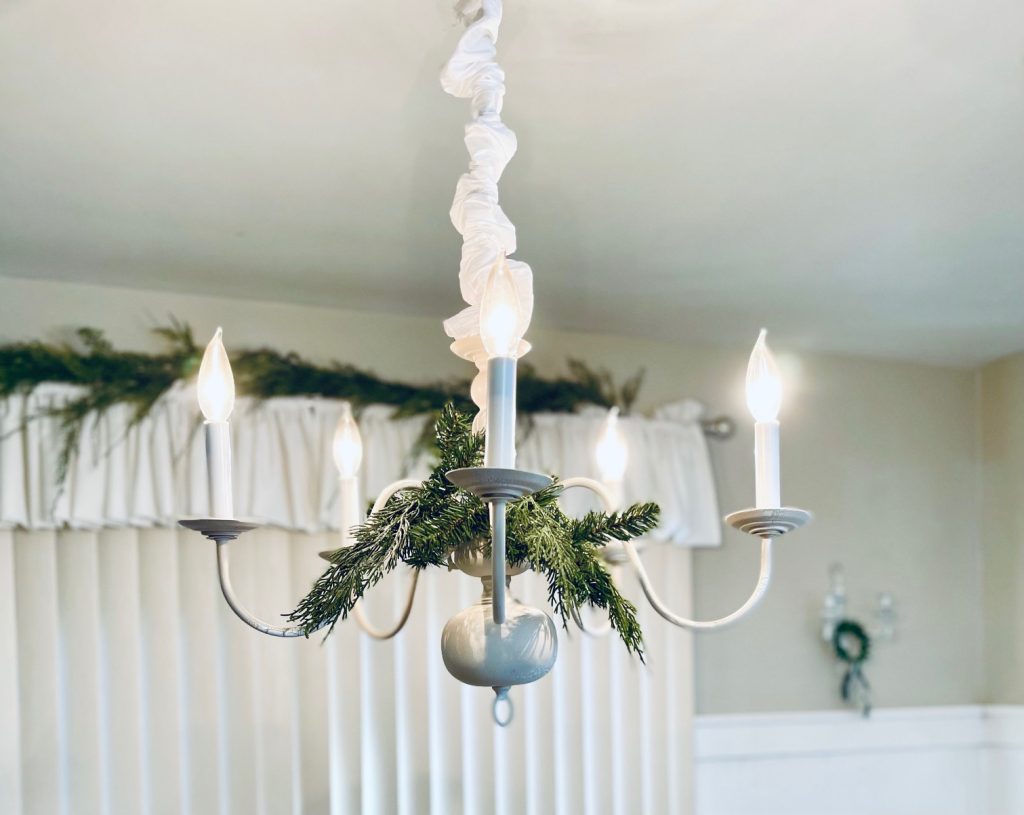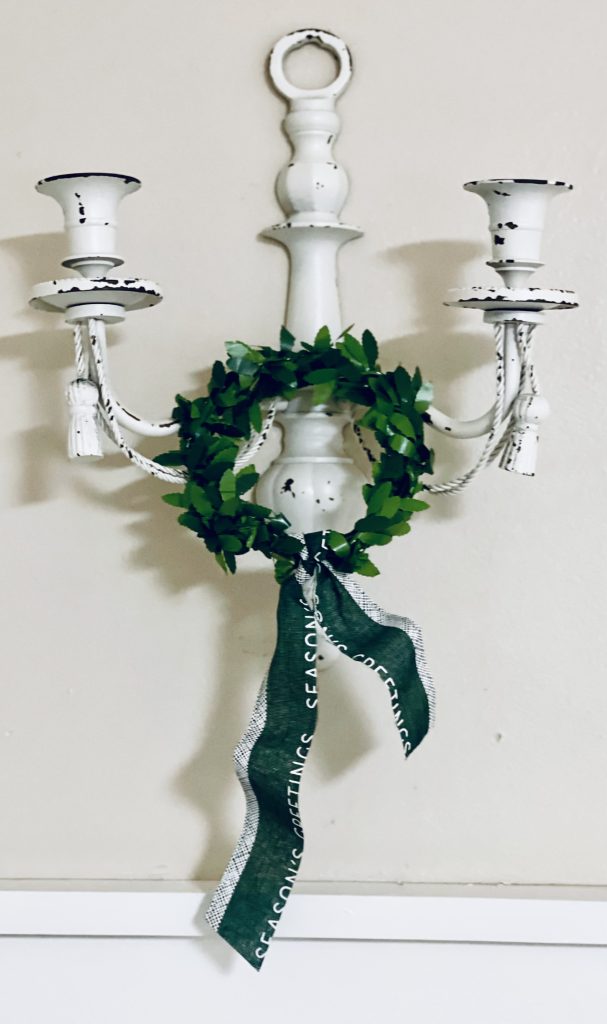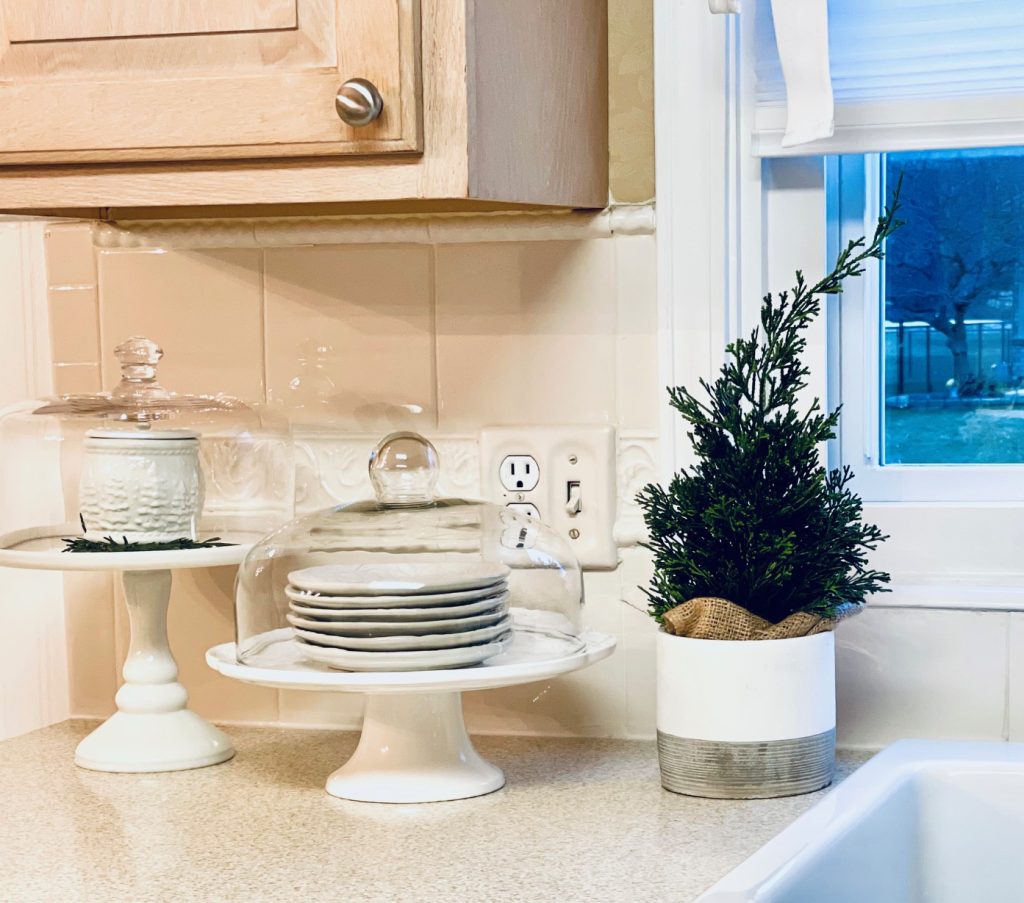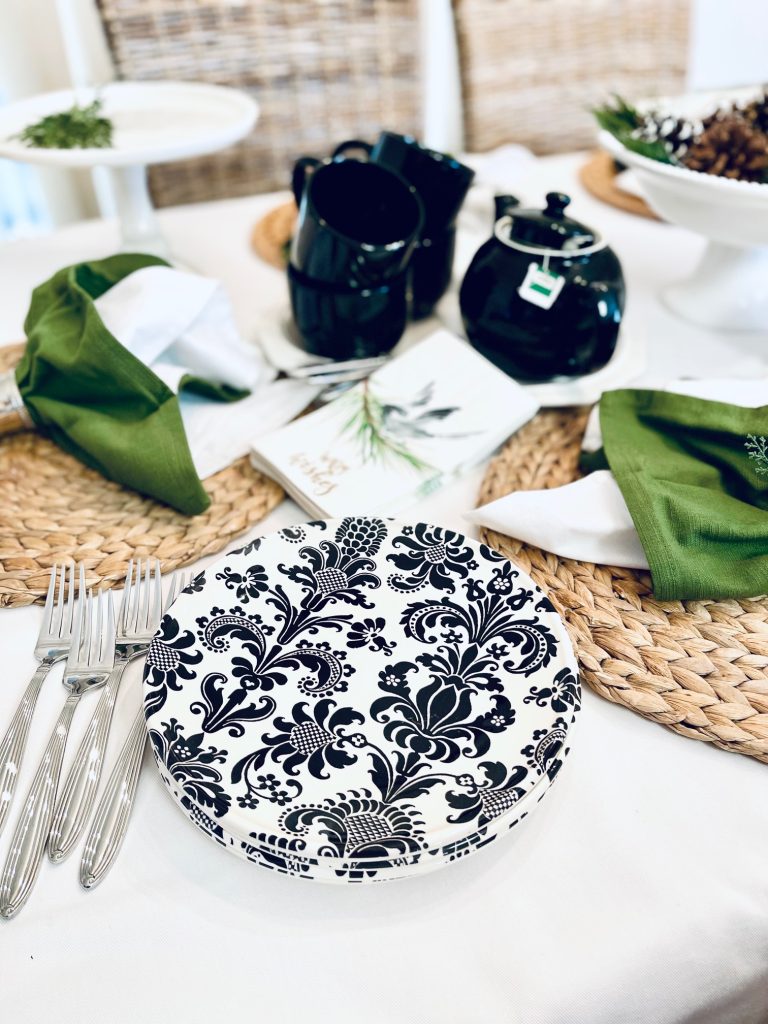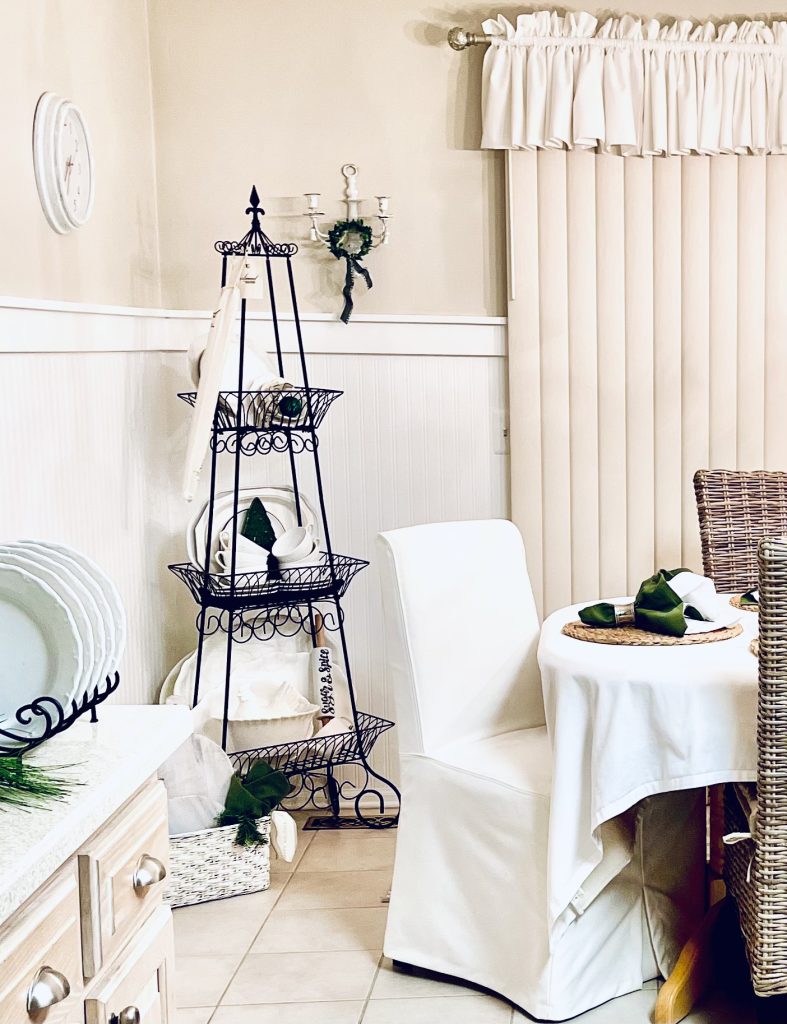 Our guest bedrooms I kept them very simple this year. I'm sure we are not having any guest, but just in case!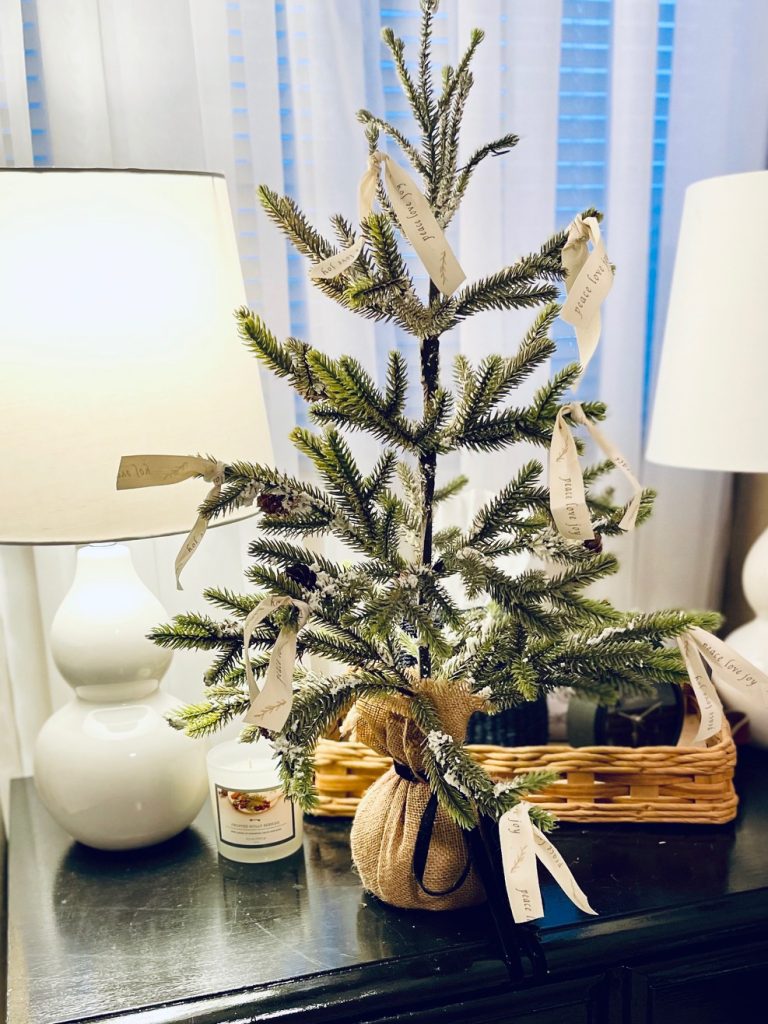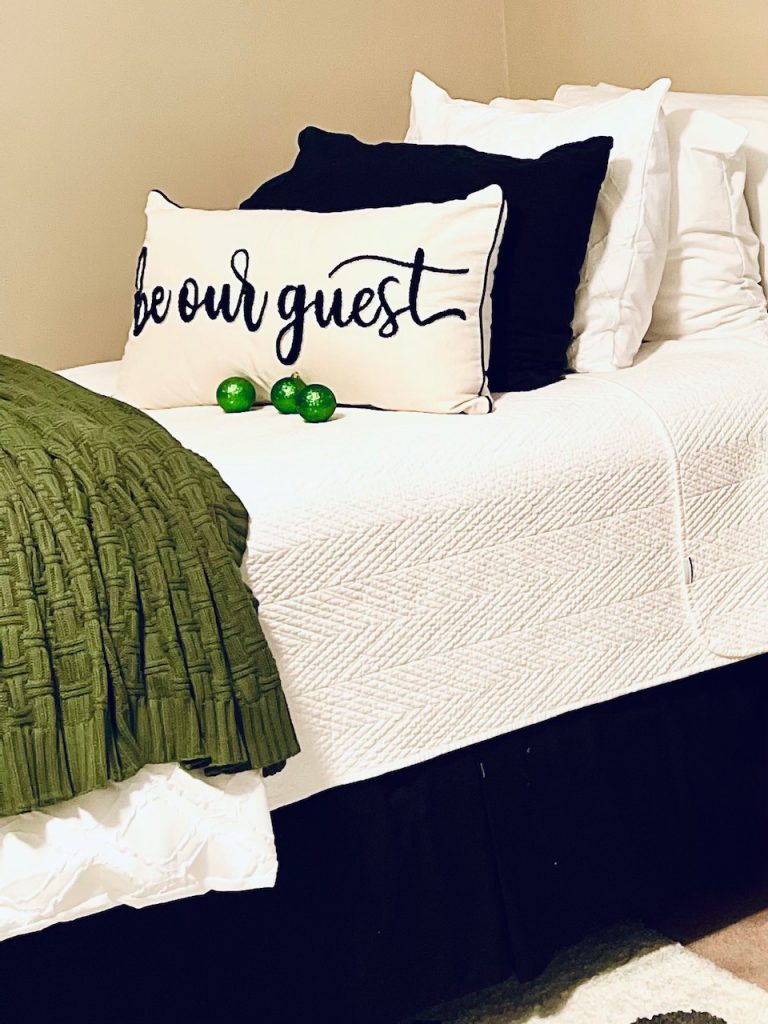 The green blanket is a simple touch. These blankets are so soft and they wash up and feel even nicer! I have them in my shop my home page. You can click this link if you are interested. https://houseofmar.com/shop-my-house/ This link goes right to Amazon when you click. https://www.amazon.com/b?tag=houseofmar6-20&linkCode=ur1&node=5622719011
A little table sit's in our hallway upstairs all decorated with a little Christmas cheer!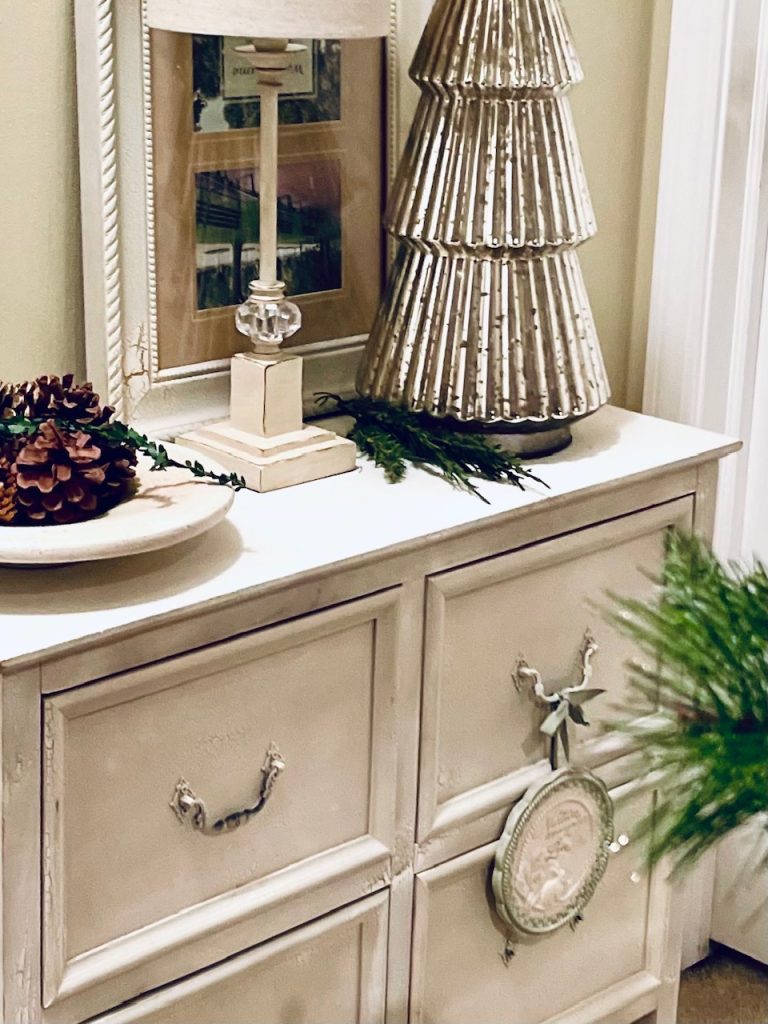 There's a cute story with this little tree. I found it on the market place. It was used for a Christmas setting years ago at a place my grandparents would take us to see Santa! I just had to have it! The place was J.L. Hudson's in Detroit. The Christmas displays were so magical! This little tree means so much to me! All the ornaments are glass vintage ornaments. I have collected these through the years. Don't you just love a little story when things are meant to be!
This concludes our Christmas Home Tour Part Two 2021!
I am so happy you stopped back by!
Don't forget to watch for my Saturday Scoop! I will have a D.I.Y. this week, a recipe for a gingerbread house cake and links for some cute items…
This poem makes a pretty printable! You could even roll it up, tie it with a ribbon and add to a gift.
I hope you enjoy your week!
Happy Holiday's!