How To Create A Mothers Day Spa Day
What a busy week it's been!!!!
I'm trying to get the house back in order after a big project. I'll be sharing in the coming weeks. It turned into such a big project and that project turned into a few more projects! You know how that goes!
Anyways I hope you are having a great productive week. Yesterday a friend of mine message me and ask me to blog about my skincare routine. I was actually a little surprised. I think my skin is okay, it can be dry, I have wrinkles, some freckles, not the porcelain skin I had in my youth.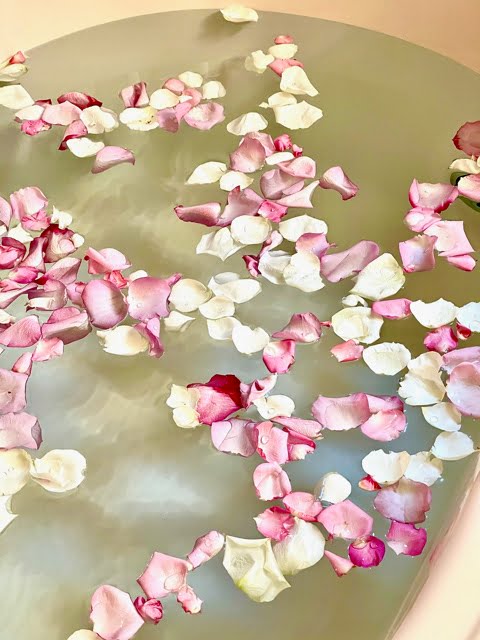 So I told her okay I'll share. With Mother's Day right around the corner, I thought I would talk about a spa day! Which is a skincare day for me… I try to do it at least once a week, but you know how busy we all get. And taking time for myself doesn't always happen. But… We deserve it right! One special product I use faithfully all over my skin daily is goat's milk.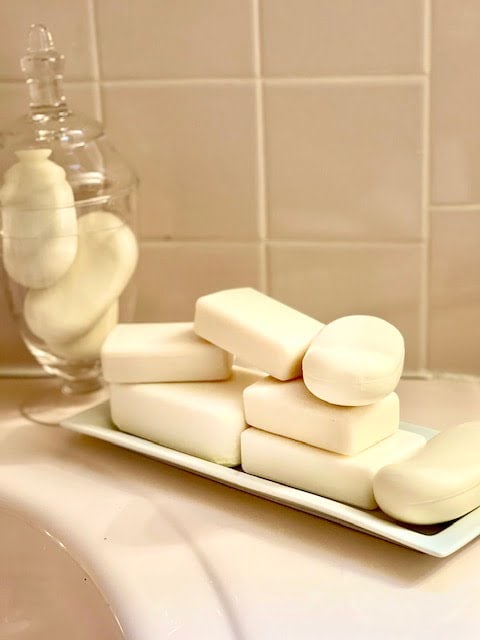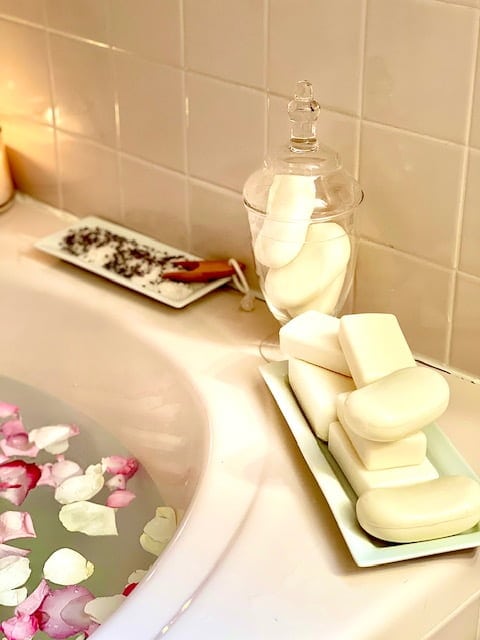 From a very young age, my mom made sure to share with me the importance of taking care of my skin. When I was a young girl she would also have me drink bone broth, I know right, back in the day bone broth was talked about as well!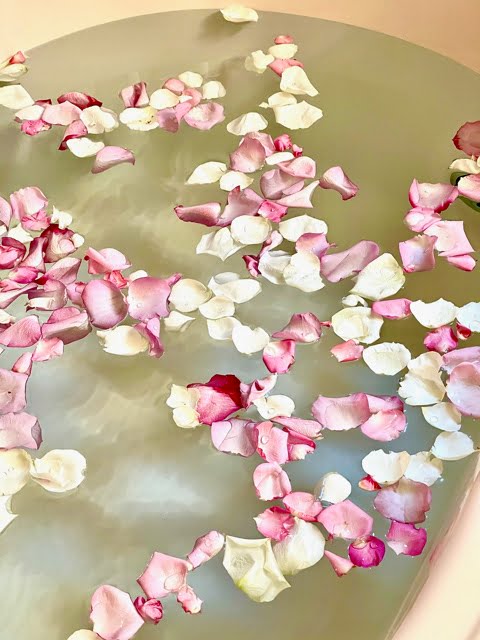 She told me how good it was for my skin. My mom would tell me to always wash my face in the morning and each night before bed. We would use the softest and sweetest smelling soaps.
I later found out the soaps we were using were made of goat's milk. My skin is typically dry, and the goat's milk soap helps my skin with moisture and the smell is so fresh and clean. I just love the way my skin feels after I use it!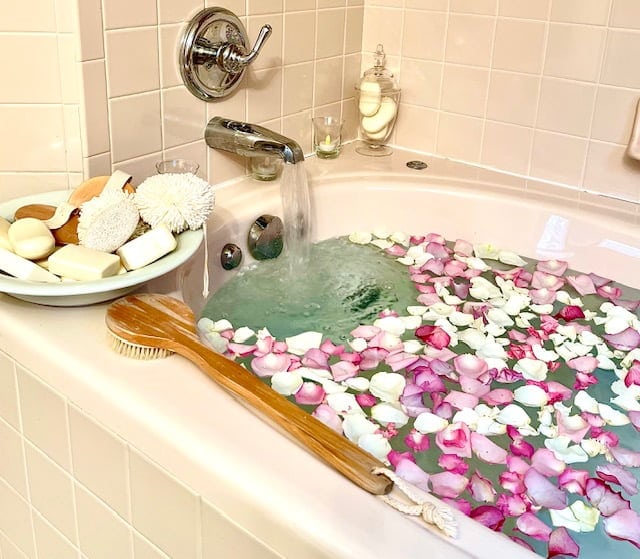 I just love adding rose petals to my bath! The smell is heavenly! I also add some lavender bath crystals which are my favorite! I use my goat's milk soap and I feel like I had a spa day, it's such a special treat!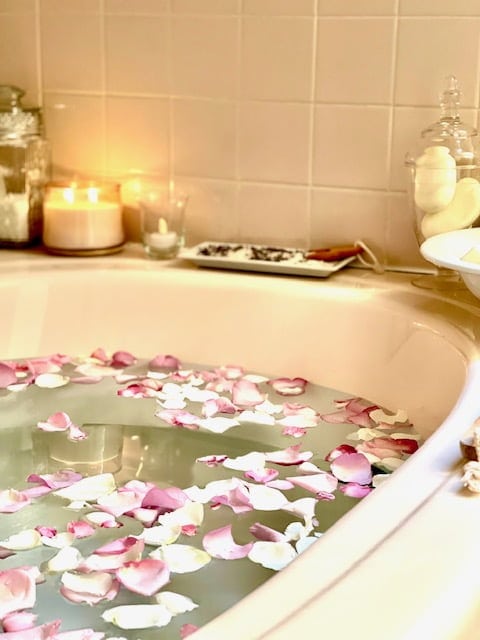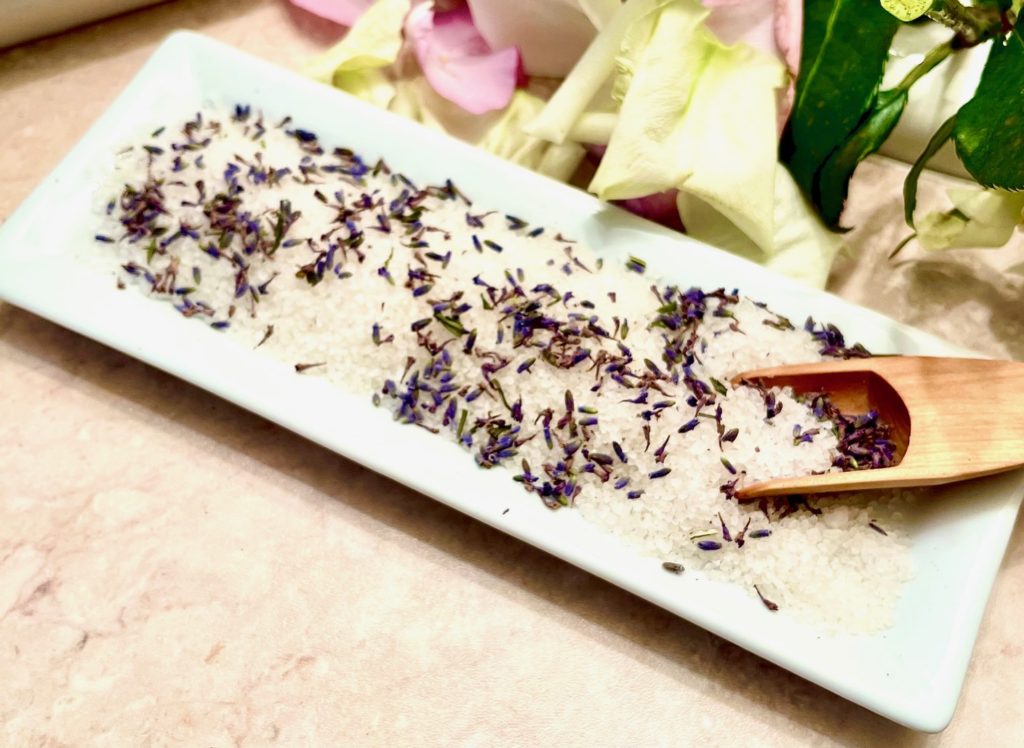 There are so many great benefits to using goats milk soap!
What are the benefits of using goat's milk soap you may ask, well let me share!
Goat milk soap has a very high content of fatty acid, it hydrates and moisturizes the skin deeply. Other goat milk soap benefits include removing dry skin cells and is excellent for sensitive skin and does not cause any reaction. It also balances the ph levels of the skin as well as moisturizes and hydrates.
There are so many vitamins, minerals, and peptides in the soap. It's also a natural way to care for skin problems such as eczema, acne, and psoriasis.
Many makers of the soap claim goat's milk soap can prevent premature aging, whitens dark spots, and lightly exfoliates dull skin. I got away from using it for a few years and using it, but since going back to using goat's milk soap I've seen a big difference. My skin feels so moist, soft, and the small little dark spots I have are fading!
So this is the start of my skincare routine! Next week I'll share more about taking care of our skin especially as we age…
In case you are interested in using goat's milk soap here are 5 goat's milk soaps worth using! You can purchase these soaps at Amazon or some are carried at your local drug stores and grocery stores…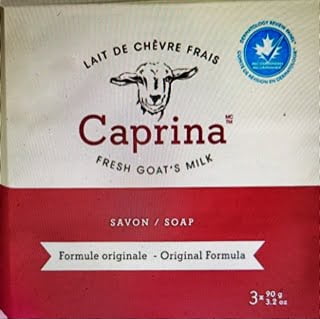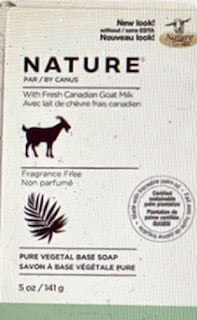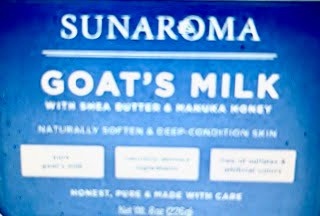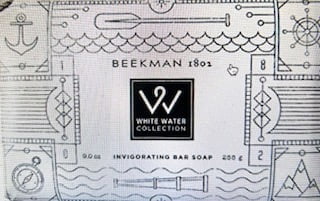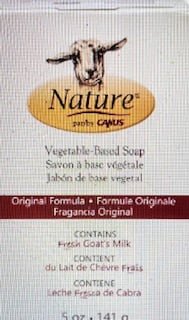 Also a little something you can add to your bath crystals.
Lavender bath crystals can be purchased, I like Dr. Teals Epsom's lavender bath crystals, I add some lavender buds to the crystals and a few lavender drops. Put them on a little decorative plate with a spoon by the tub and you'll have a beautiful smell in your bathroom. Add the crystals to your warm bath for an extra soothing treat!
Enjoy your weekend and I hope you can take a spa day to treat yourself, because you so deserve it!