I've been so busy this summer with work, D.I.Y. projects, family and you know everything in between. Summer is almost over! Does summer end for you when the kids go back to school? That was me years ago! When my kids went back to school fall began. Now I'm trying to slow down, take life a little slower. I'm still holding onto summer! I know fall is coming, I can feel it in the air. It smells different, you know that smell, it's crispier. The air is cooler in the mornings, the afternoons are still hot, the evenings are getting shorter, and the nights are cooler. It's coming, but I'm going to hang on to summer just a little bit longer!
My guest rooms were freshened up with anticipation of having summer guest! I bought a few new duvets, some new pillows, sheets, a new carpet and made a few pictures to hang on the wall. I shared one of the rooms with you a few weeks ago. My other guest room also was refreshed with a new duvet, pillows, sheets and a chair my husband and I reupholstered. I also added a few new towels, wash cloths, and hand towels for our guest!
The master bedroom had a little refresh as well, very subtle refresh. I added some new pillow shams, some flowers and potpourri. I like to add summer candles to my home as well. My favorite is lavender, but I like melon, cucumber, and citrus scents for summer as well. My dinning room received a little update. A new area rug, some flowers and a new dough bowl! I shared the dough bowl with you, remember I found it at the cute little barn sale in Ottawa Mi. Well it got a little updating of its own, wait until you see it! Adding a little touch up I think gave it a little more character!
Finding items at some of the speciality stores and the market place has help me make a few updates. Look at this little piece I found to add to my kitchen. It is so cute and my white dishes fit it so well! These are the white dishes I shared with you at the start of summer. I really wanted a china cabinet or buffet for my kitchen to display my fun dishes but I don't have the room, so this little shelf is working out great!
Weeks ago I shared with you a project that I was working on. My desk, bookshelves and the office. Since Covid I moved my office home. My office at my work was small and I shared it with another person so I decided to work from home for now. The desk and bookshelves I finished and I'm still working on the office. Looking for an area rug has been a real challenge for me. That's for another post I plan to share with you very soon! I'm also looking for a cabinet and some new chairs I'm thinking, but not sure yet.
Our great room I also added a few summer items and did a medium size project, I'm not sure if I like it. We will see! I'm wondering if you can spot what I changed in the room?
So come on in and take a peek at my summer home!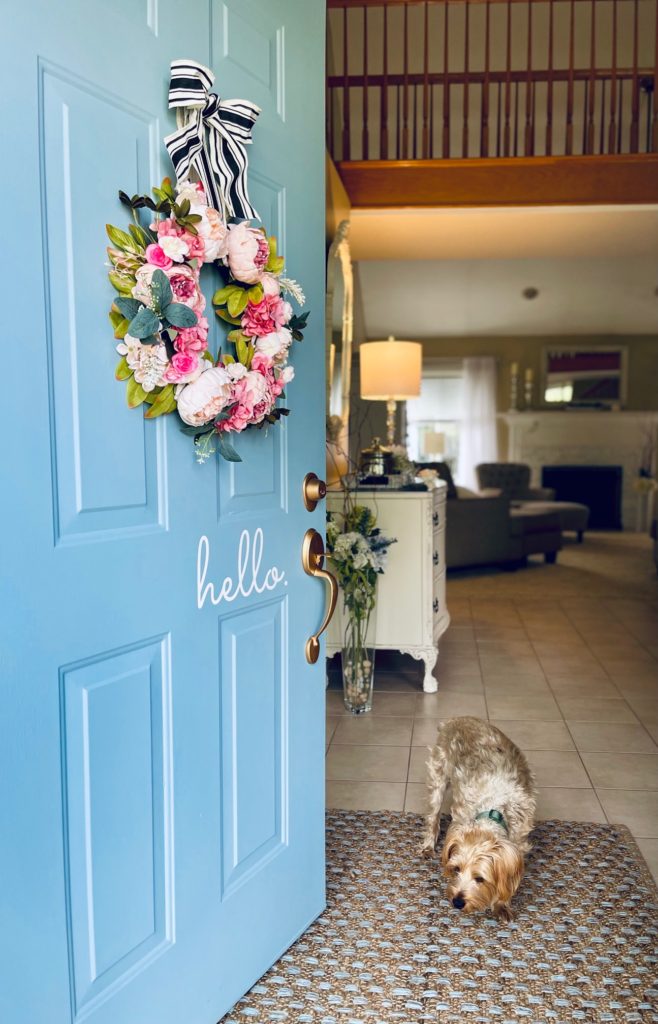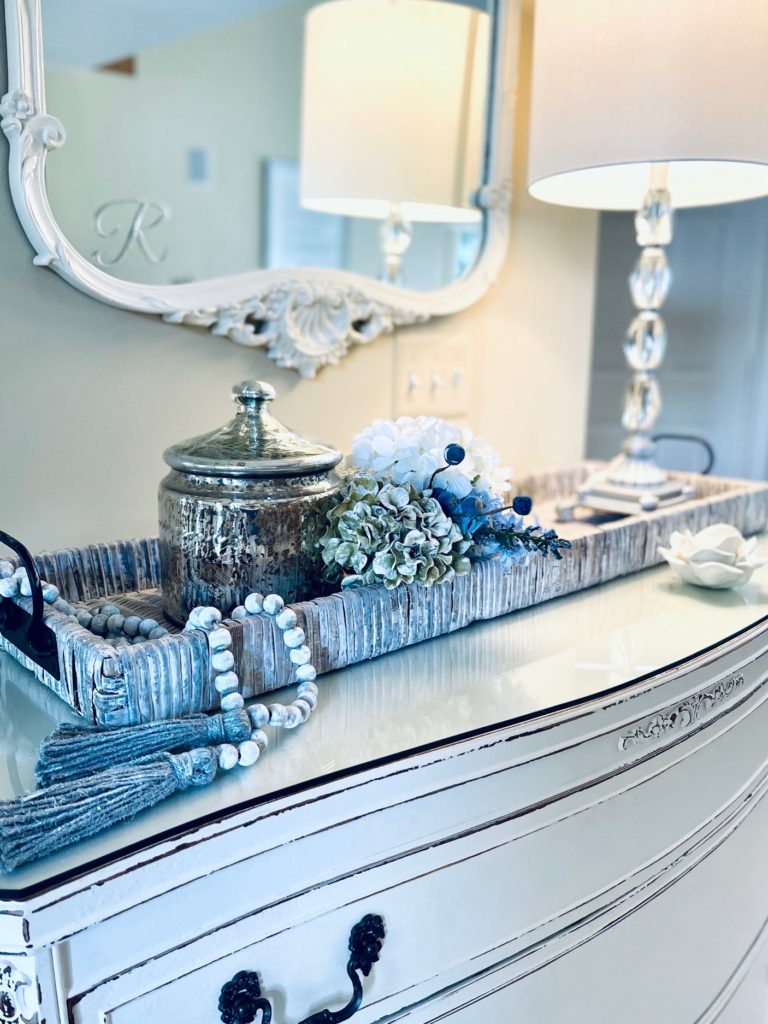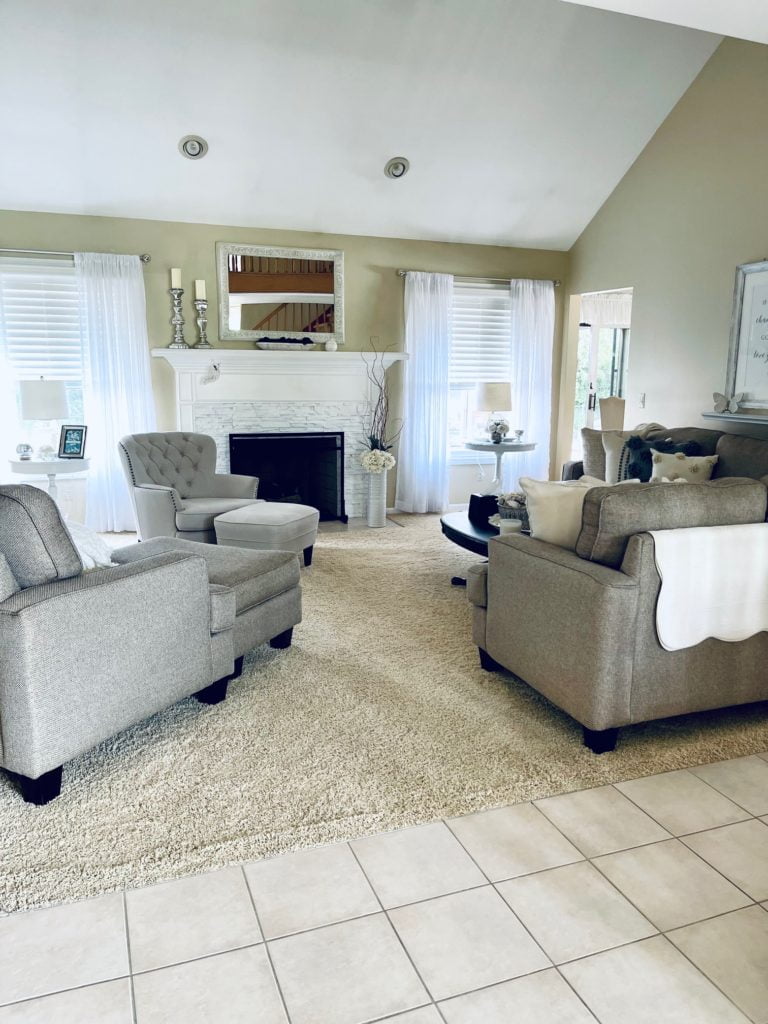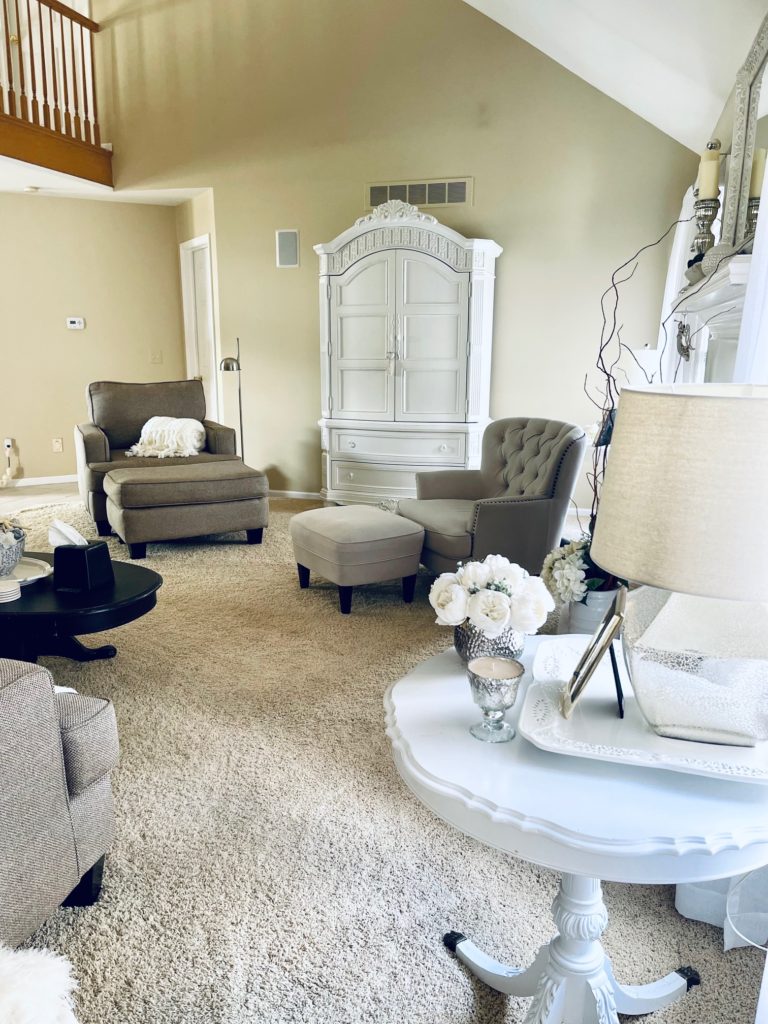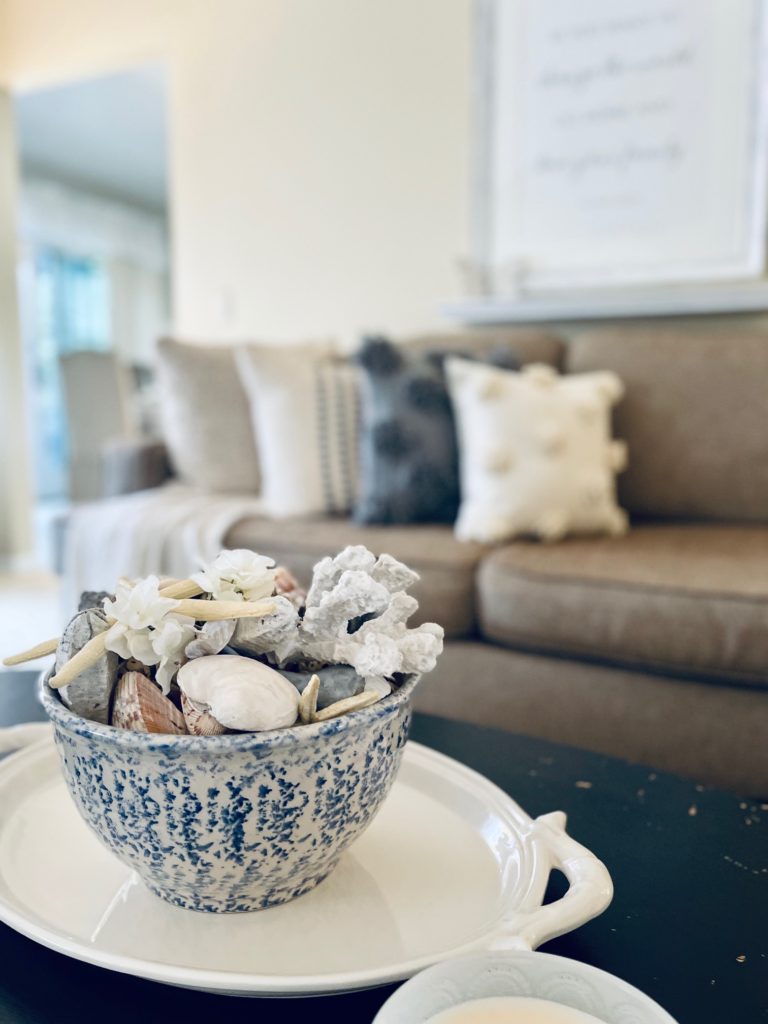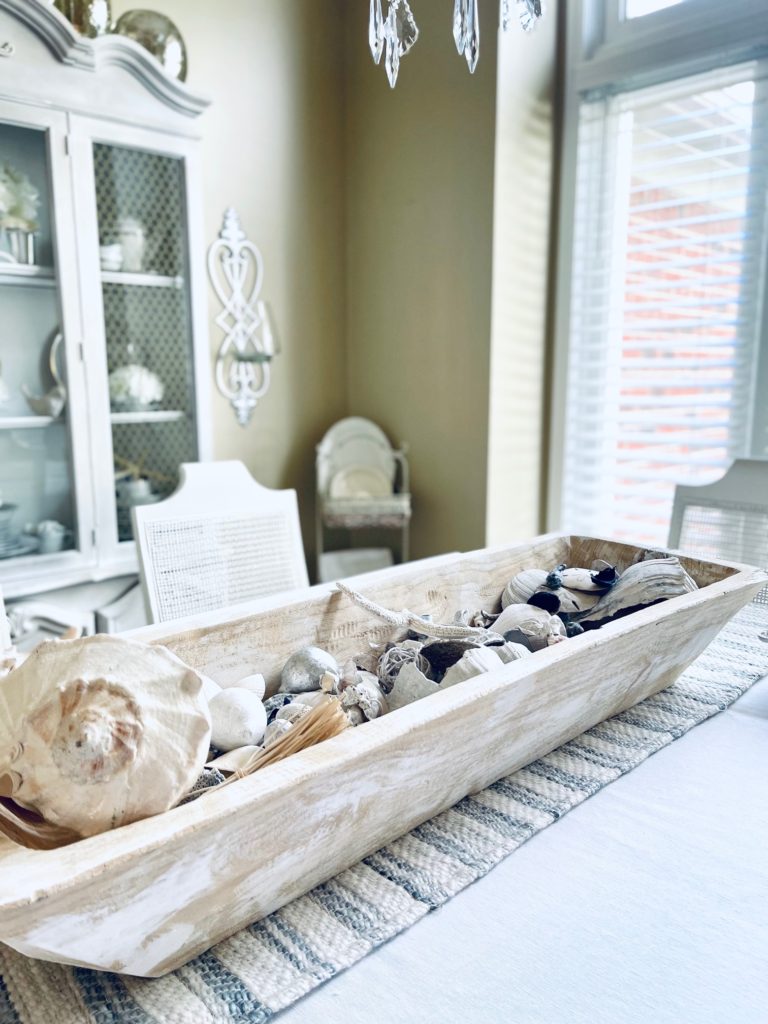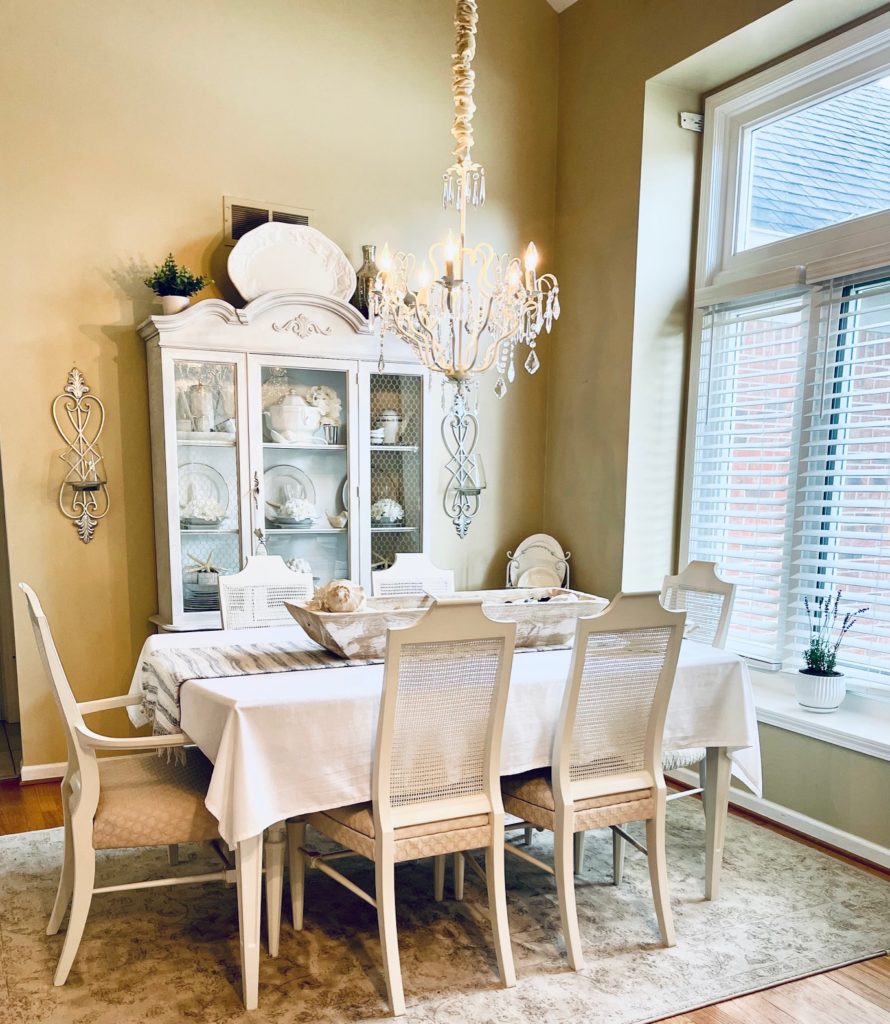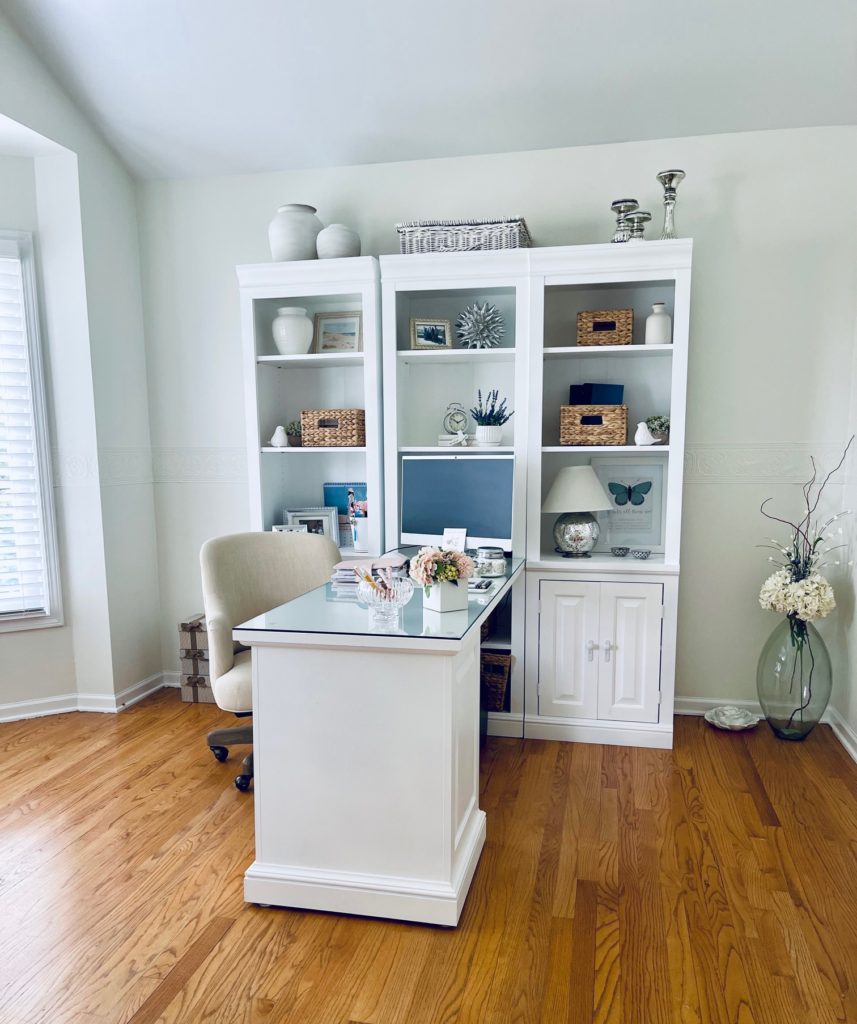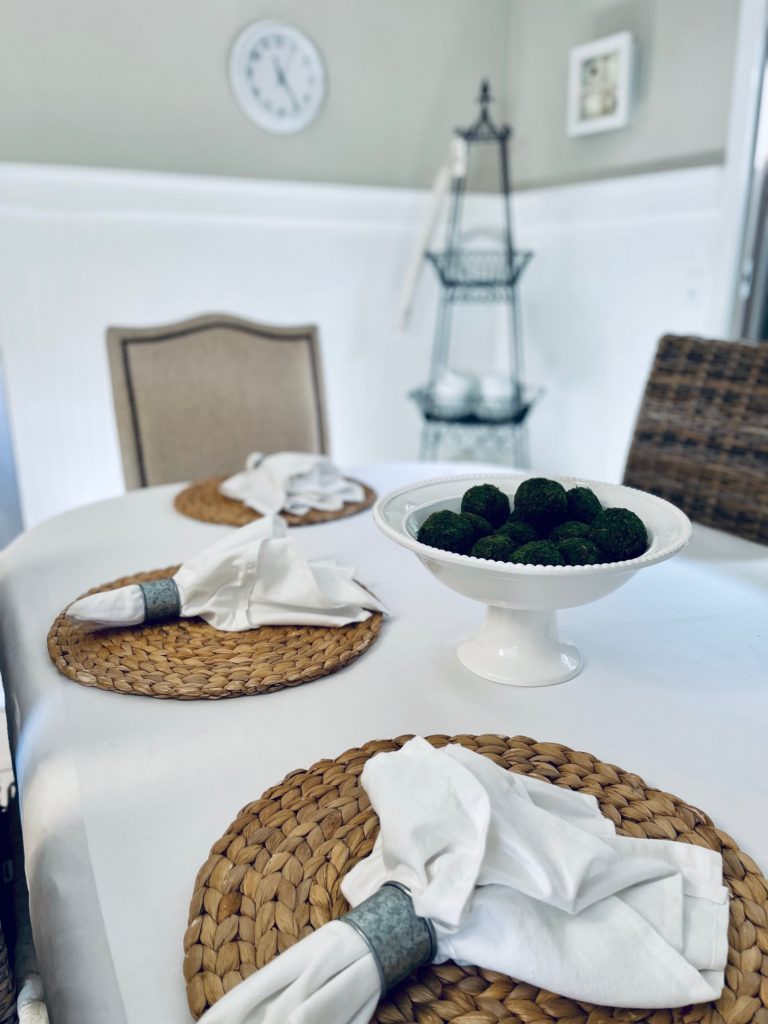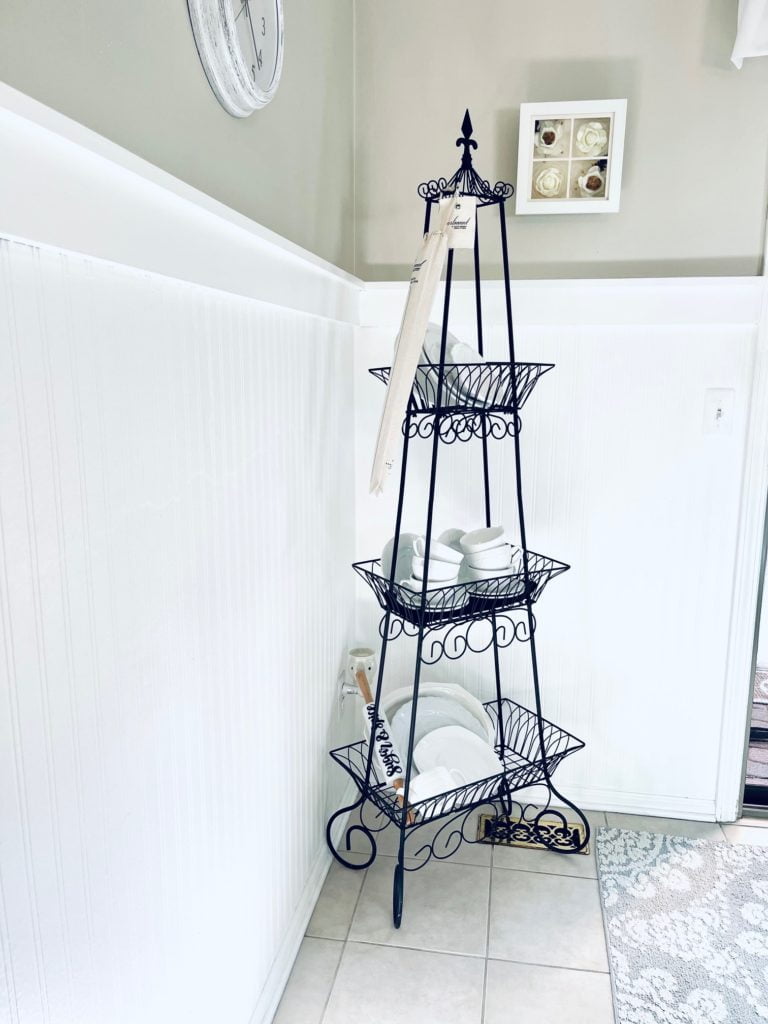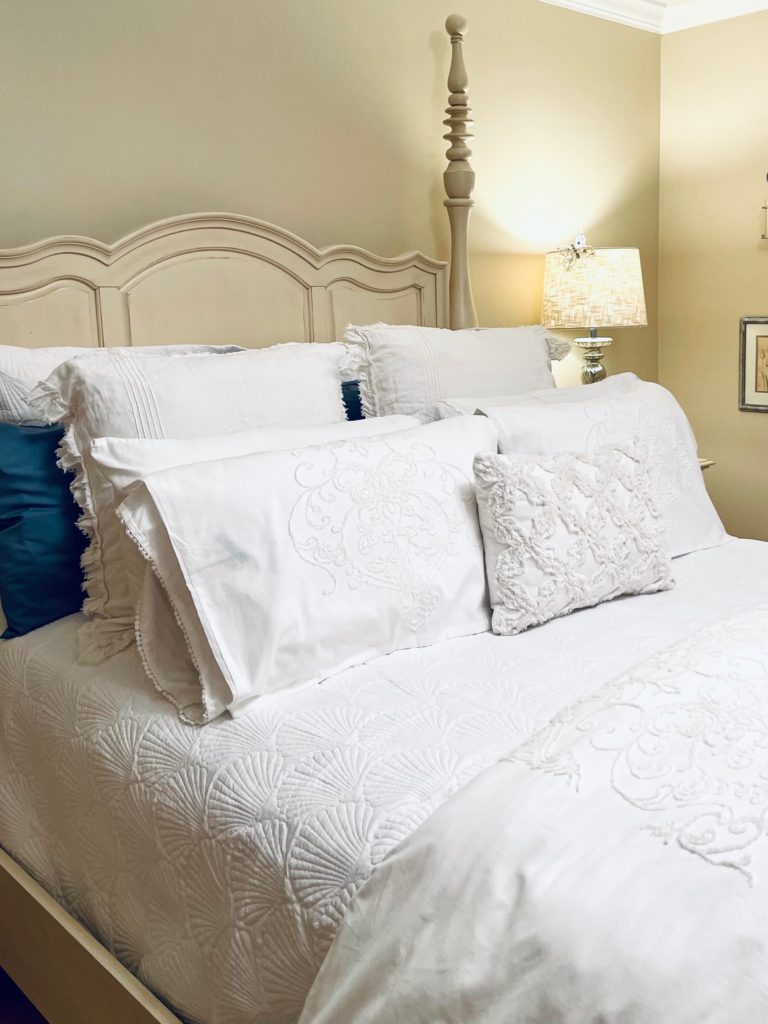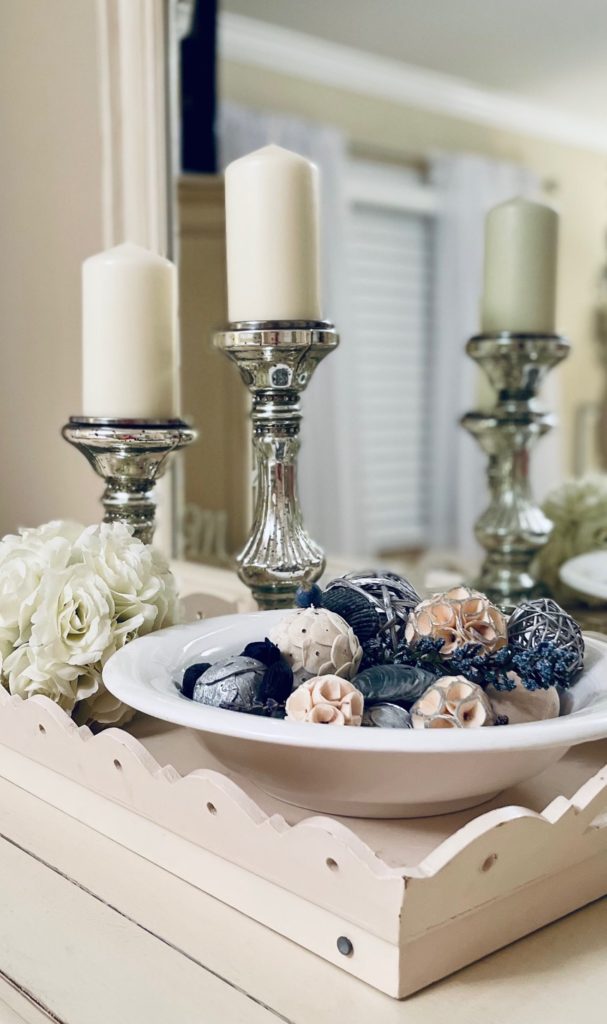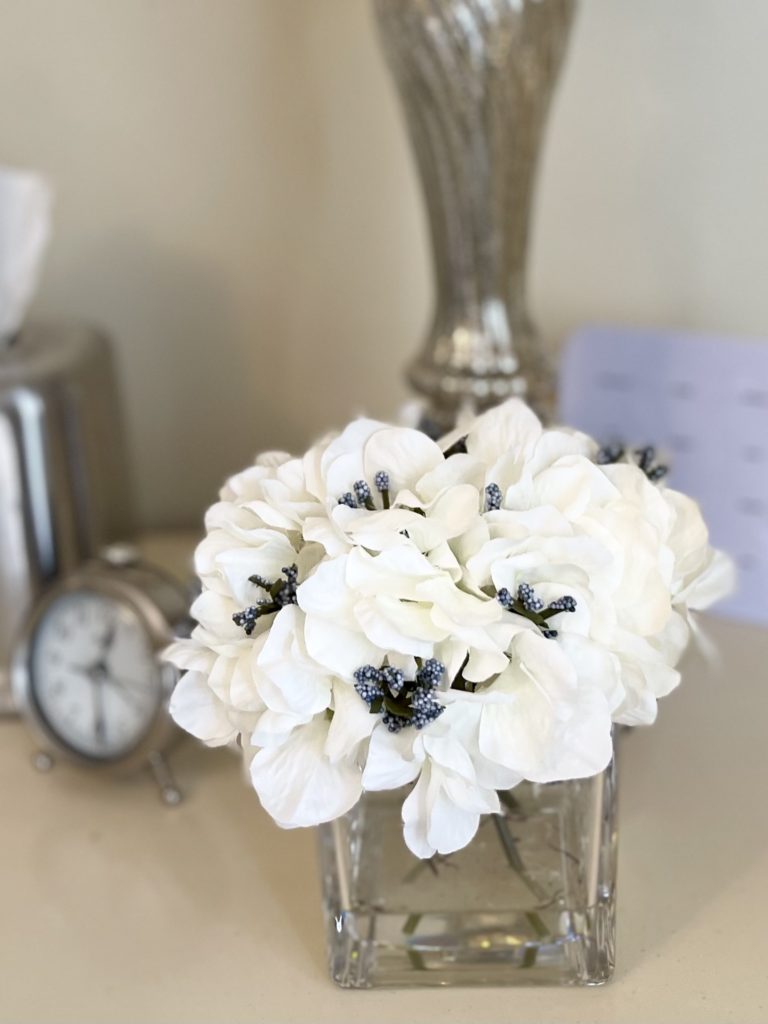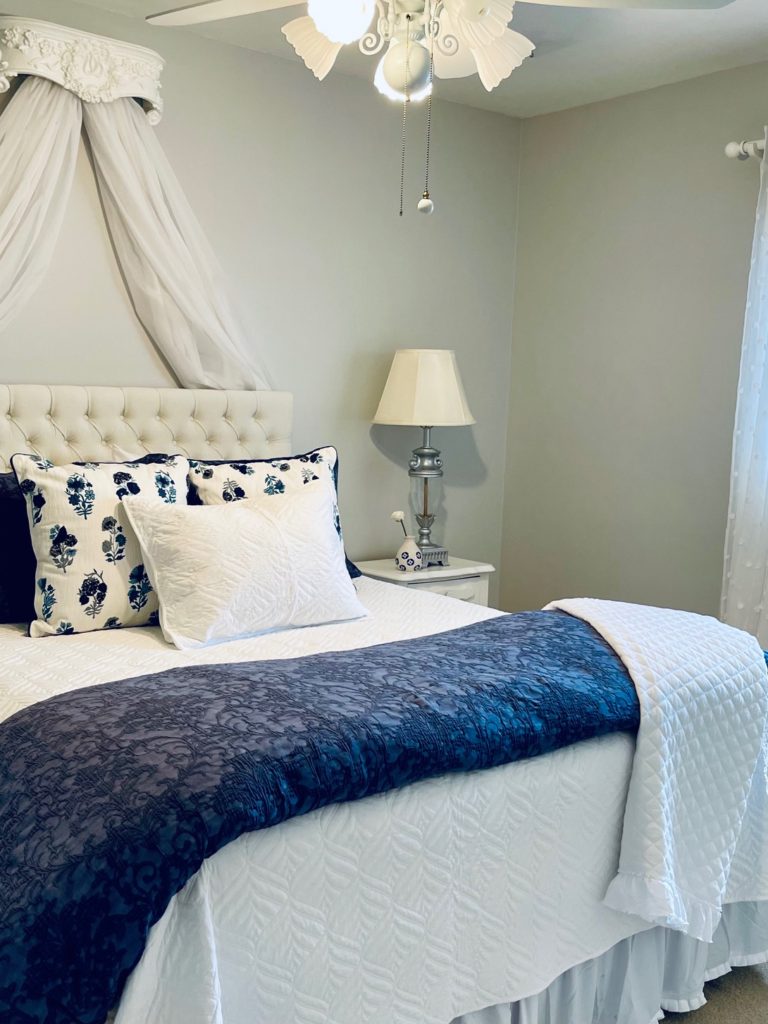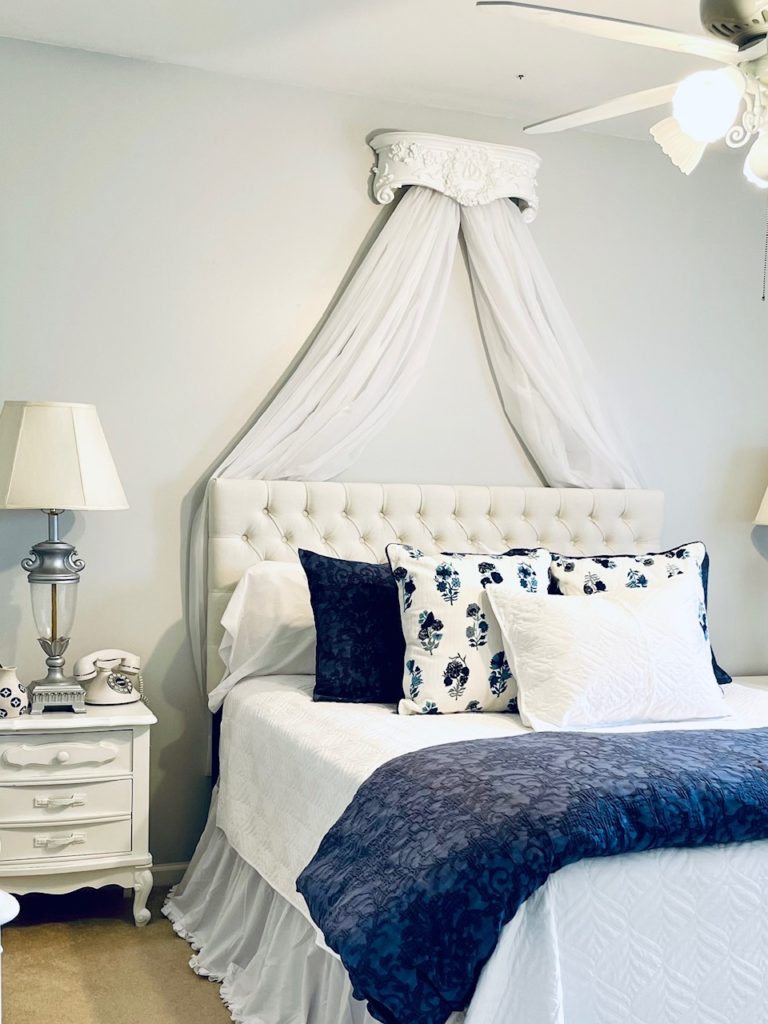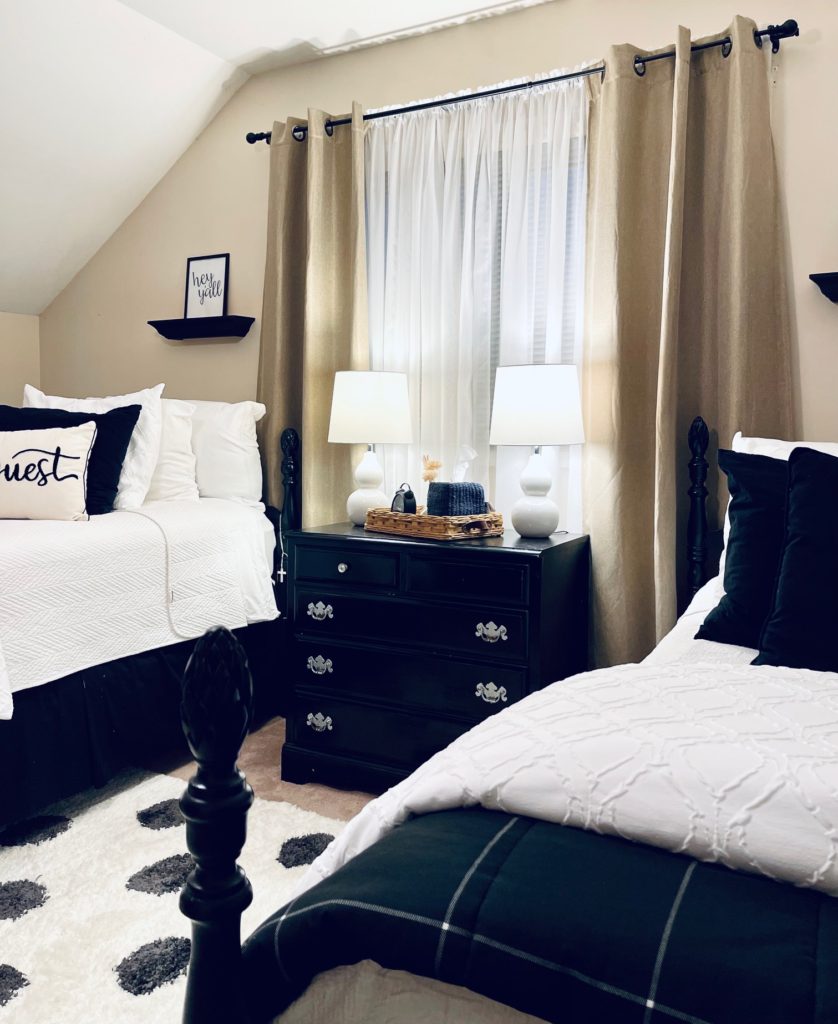 Thank you for stopping by and touring my home! Don't forget to let me know if you spot what I did to my great room.