Good Morning!!!
Welcome back to The Saturday Scoop 8 !!!
This is week 8! Eight weeks for the Saturday Scoop!
Let me say…Wow what a weather week we had! I don't know about you but I'm ready for spring!
I want to apologize, my Tuesday post didn't go out with the updates to the pantry. Honestly I was still working on it and didn't want to share just a wall! Instead on Wednesday I posted it on my Instagram account in stories where I shared some of the pictures of the pantry. These are some of the pictures I shared.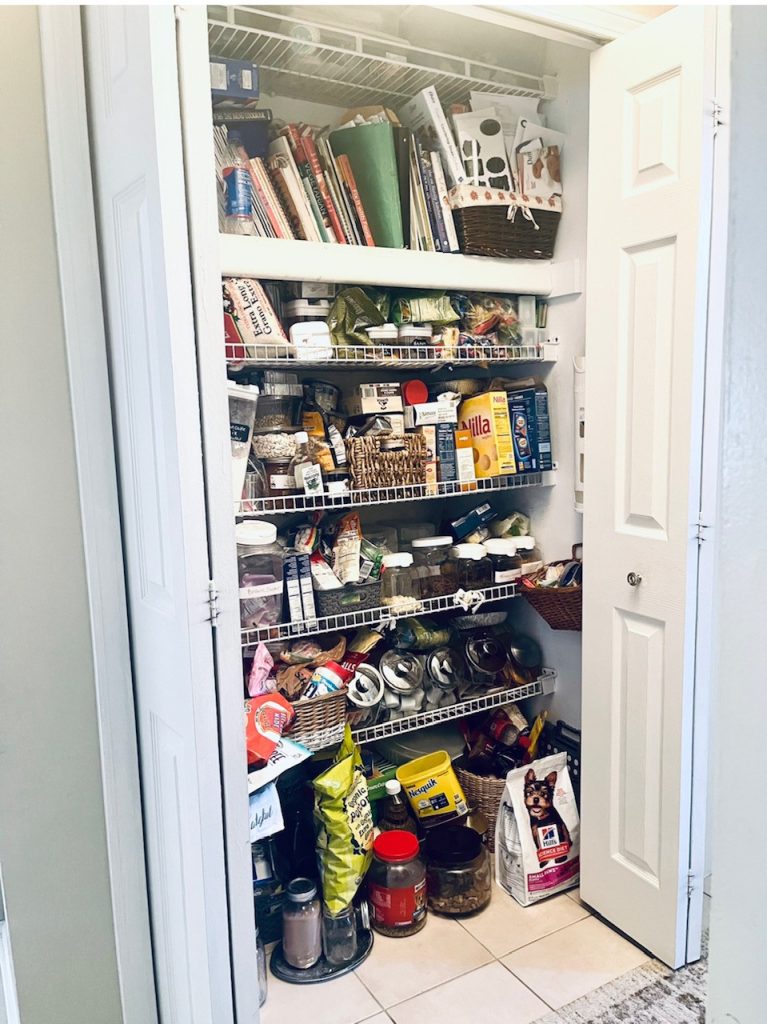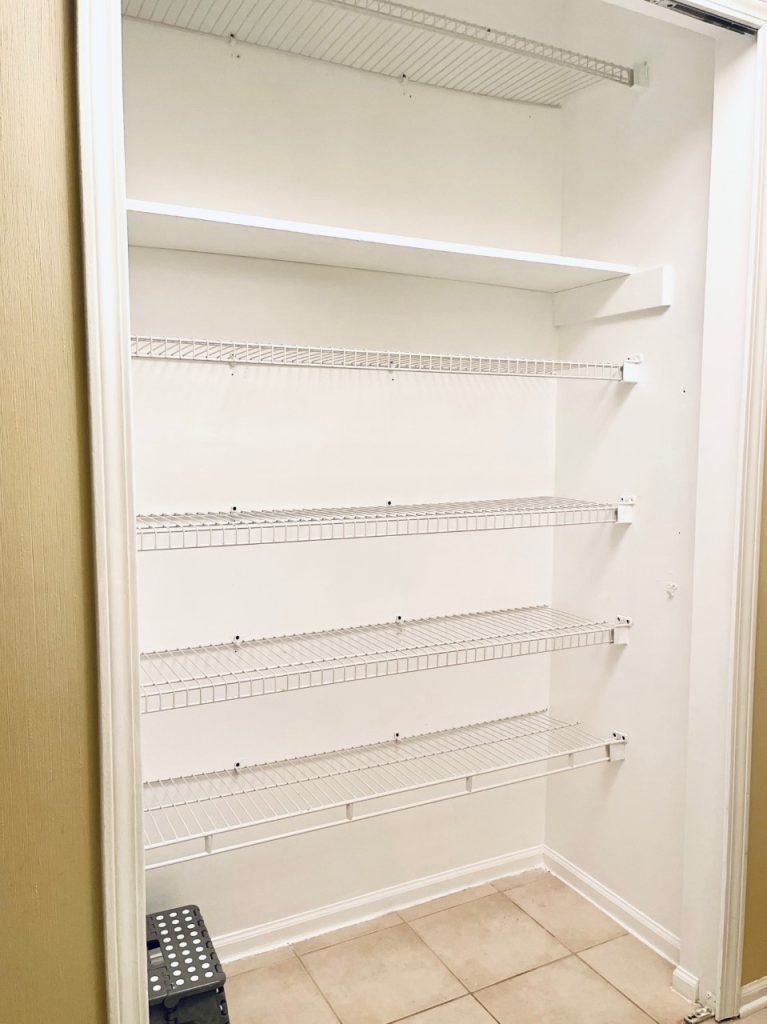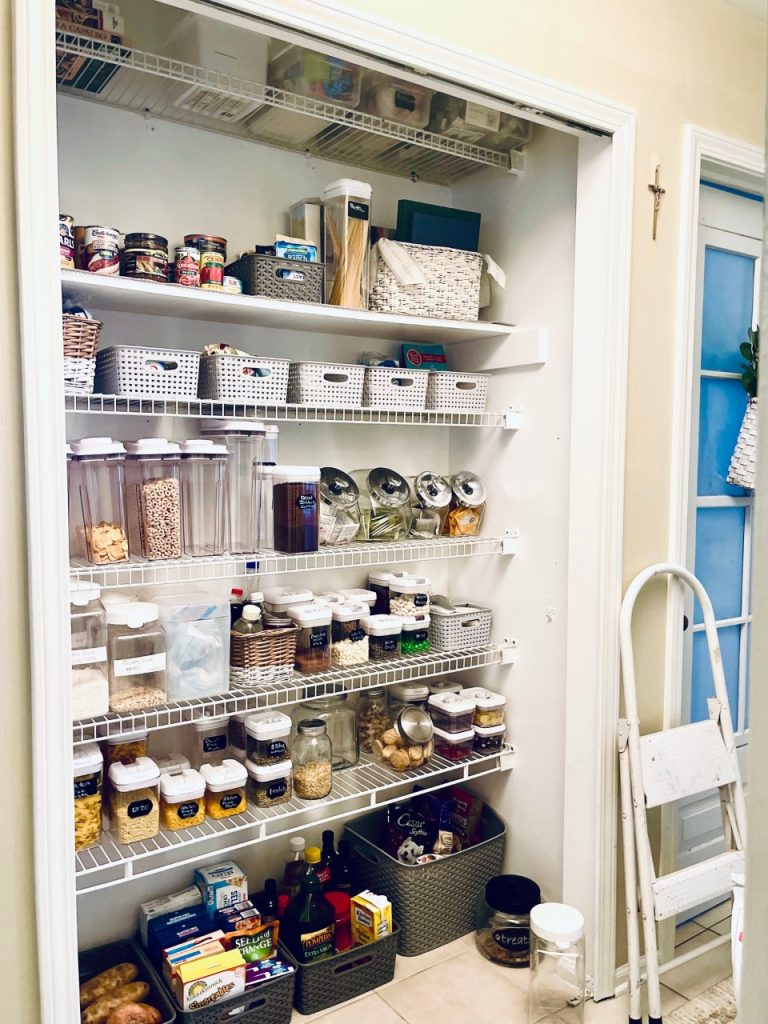 Last week on The Saturday Scoop we talked about projects I've been working on. As I said I was dreading working on the pantry!
Because It was such a mess… but it's coming along! Doing D.I.Y. projects are not for the faint of heart!
I have a few more items to add and I'm working on the doors! Trying to jazz them up and I can't wait to share!
It's amazing how much stuff I had in the pantry! It's so embarrassing! I should be done this weekend and will share all on Tuesday!
The office!
I need to do a post on Rugs!!!! Who knew an area rug could be so much trouble!!! Not me!!! I think I've finally found one I like. Way fair had so many rugs to choose from and their delivery was quick, and no cost! Their products are so nice, good quality and I always seem to do well on line shopping with them!
Books
My book finally arrived! The plan is to read it on Sunday with a nice cup of tea, in my favorite chair and a warm blanket! If you want to join in the read here's the link to the book!https://houseofmar.com/shop-my-favorites/
Shows, Movies, Seasons!
Have you watched Steel Magnolias the new series on Netflix? The second season started last night! I'm hoping to catch it tonight! That's the great thing about Netflix you can watch your shows when you have time! Here's a link for a sneak peak and the trailer! https://www.whats-on-netflix.com/news/sweet-magnolias-season-2-netflix-renewal-status-release-date-what-to-expect-01-2022/
Tips and Tricks!
I found the best tip for us!!! Running out of dishwashing liquid on a snowy, cold winter night when the dishwasher was full! Pour four to five drops of dish soap in the dispenser and fill the rest with baking soda! This works great! My dishes were sparkling!
Dessert!!!
I'm making my Valentine raspberry heart cake this weekend! I'll let you know how it turns out!!!
I also did a little Valentine decorating this week! My front door and front porch received a little touch of love!!!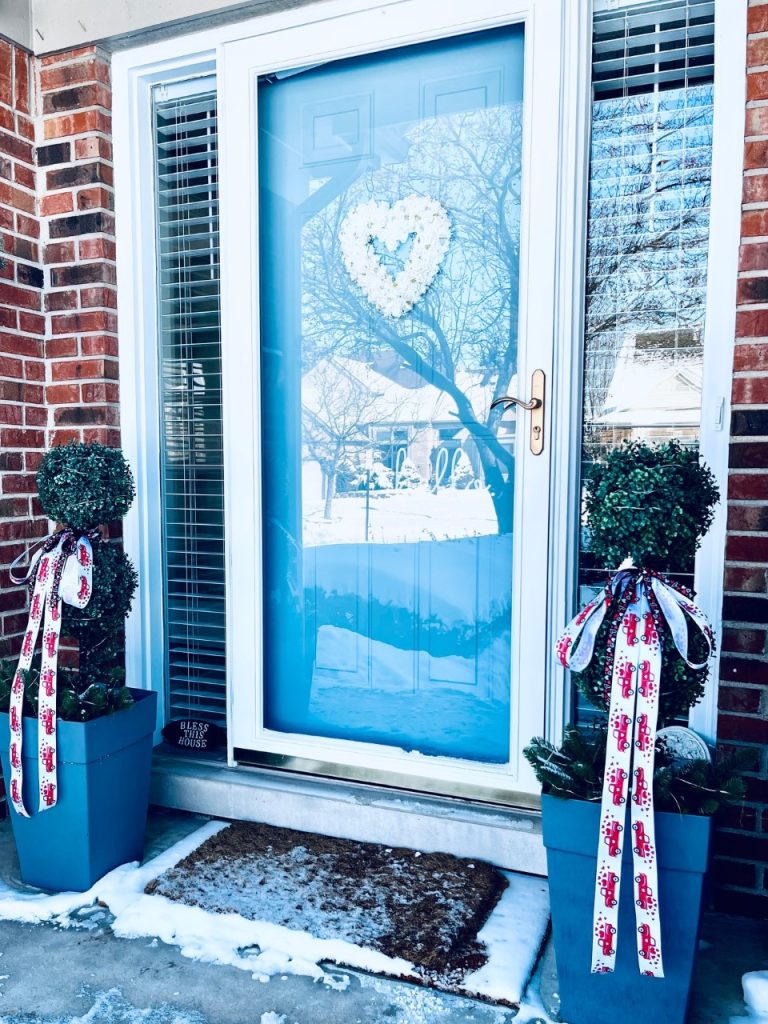 Well I'm headed to do a little thrifting this morning! I hope I find some treasures! If I do I'll share on my Instagram account house.of.mar https://www.instagram.com/house.of.mar/ and on my house-of-mar facebook pagehttps://www.facebook.com/House-of-Mar-105464757950017
If you would like some inspiring decorating, baking, and d.i.y. projects check this account out! http://linktr.ee/tmgilleland Her name is Tammy, the blog is White Lilac Farmhouse, she is such a beautiful genuine lady and I love her house!
Have the best day and I hope you'll join me back on Tuesday's and on Saturdays at The Saturday Scoop!