Hi, and welcome back to The Saturday Scoop 11!!!
I have to mention the weather week we are having! Are you ready for spring yet!!! I keep telling myself only a few more weeks, just hang in there! The weather halted my Wednesday blog post! We had no internet, cable or phone! We had such high winds on Tuesday night and lost all services. My phone service didn't come back until Friday!!!! So I thought I would just wait for The Saturday Scoop 11 to share!
Do you have any big plans this weekend? I'm still working on a few projects… I really want to start the powder room but… I'm finishing up the den and those pantry doors!
Den/office Update
The den/office was painted, area rug has been placed, the bookshelves and desk have been painted! I added a few items to the bookshelves. The office chairs have been cleaned. Pottery Barn desk chair is back. I still need to hang a few pictures. My husband had a piece of glass specially made for the top of my desk. He used a local company in our area, they did such a great job. I had to send a lamp back, the drapery's are on back order, and need to find chest of drawers or table.
A few weeks ago on The Saturday Scoop I shared pictures of the den before and what I've finished so far! https://houseofmar.com/home-office-refresh/ We are almost done, or are we ever really done!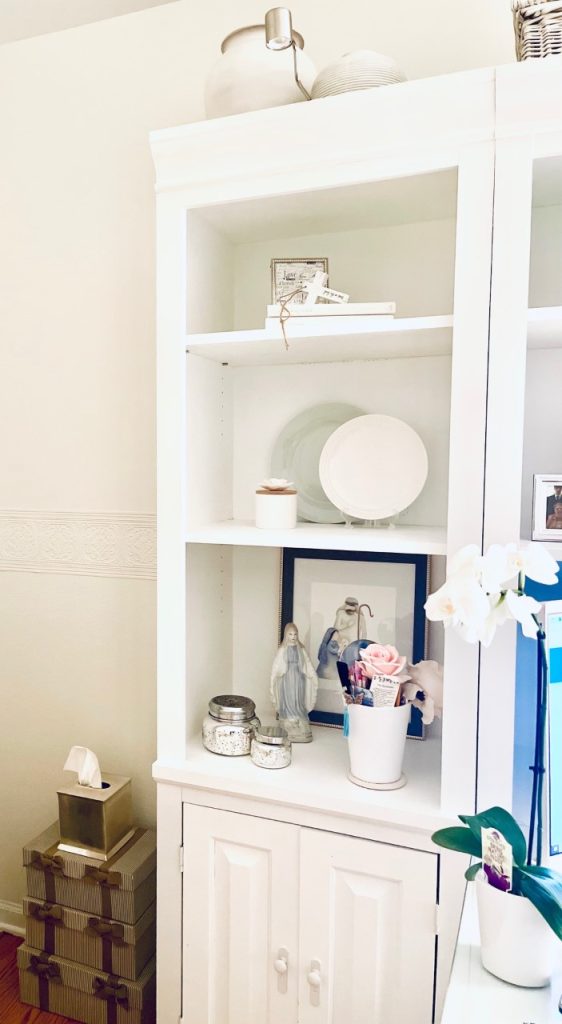 Skin Care
Last week we talked about skin care and I shared all about the CeraVe products… This week on The Saturday Scoop 11 I want to share another skin care line. I've been using Eau Thermale Ave'ne skin care line on my face, neck and de'colletage for a few years. You can see the product line at this link.https://amzn.to/3vmb6Wk
My dermatologist had recommended the line when I used a product that irritated my skin. Eau Thermale Ave'ne web-site says they are…Preservative free, paraben free, fragrance free and alcohol free. Pierre Fabre Laboratories own's this line which is located in France. These products are pharmaceutical-grade. They are also at a fabulous price pointe between $18.00-36.00 per product item. My dermatologist carries the line, but I found it for less on Amazon. https://amzn.to/3soZC2r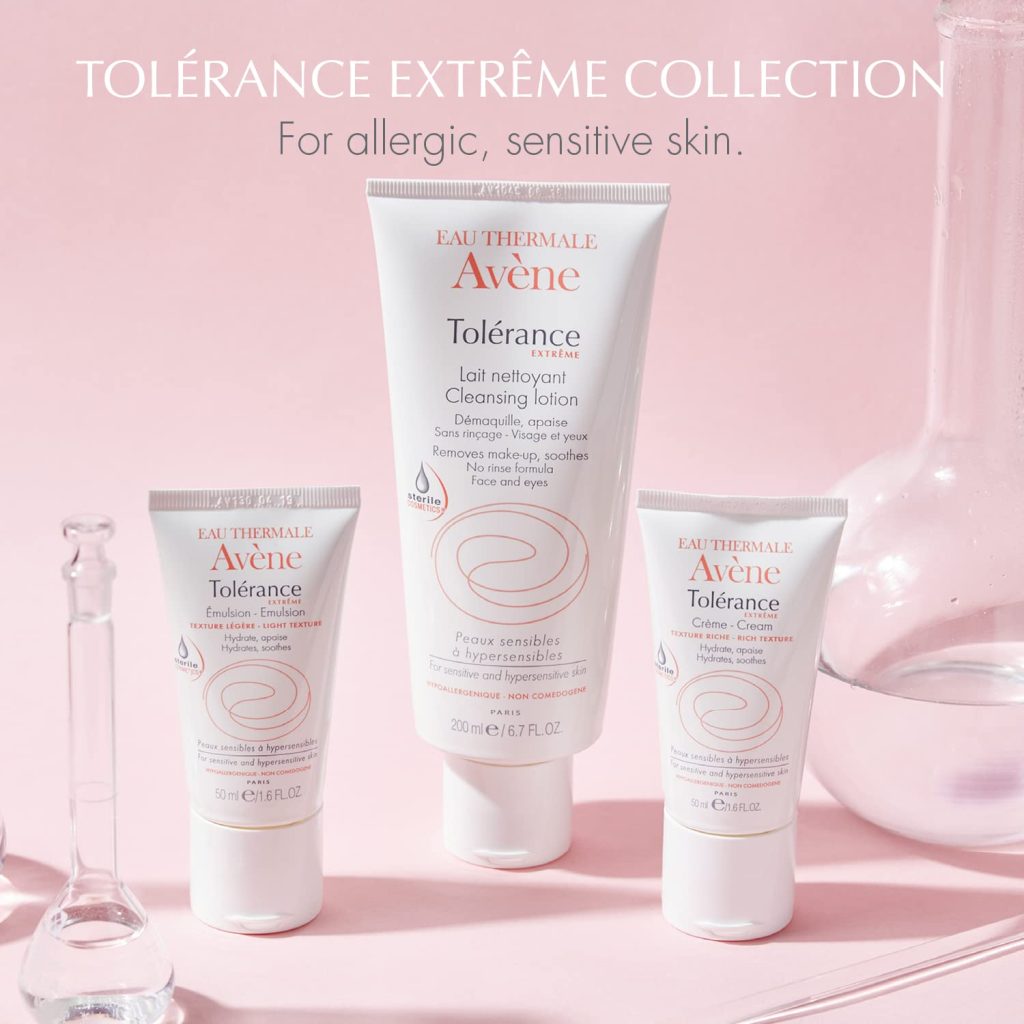 I'm a firm believer in facials!!! They are not only relaxing but make a major differnece in the apperance of of the skins texture! As women get older it's even more important to pay attention to our skin . Our skin changes over time so we must change our produts to accomidate our changing skin.
When Covid came I stopped getting facials. I started using more products at home which helped to maintain my skin care routine.
When I worked in the field of cosmotology women would come in and spend money every week getting their nails done or hair done. It always surprised me that they would not spend money on skin care. Your face is the first thing people see and it's what we look at every day!
Using botox and other regimen's to help one look and feel better is all wonderful… but your skin needs a routine of good care.
Of course there are many price points when it comes to skin care products.
I also use another skin care line for my face, but it is pricey! I mentioned it last week on The Saturday Scoop. Skinmedica is the line I have been using for a few years.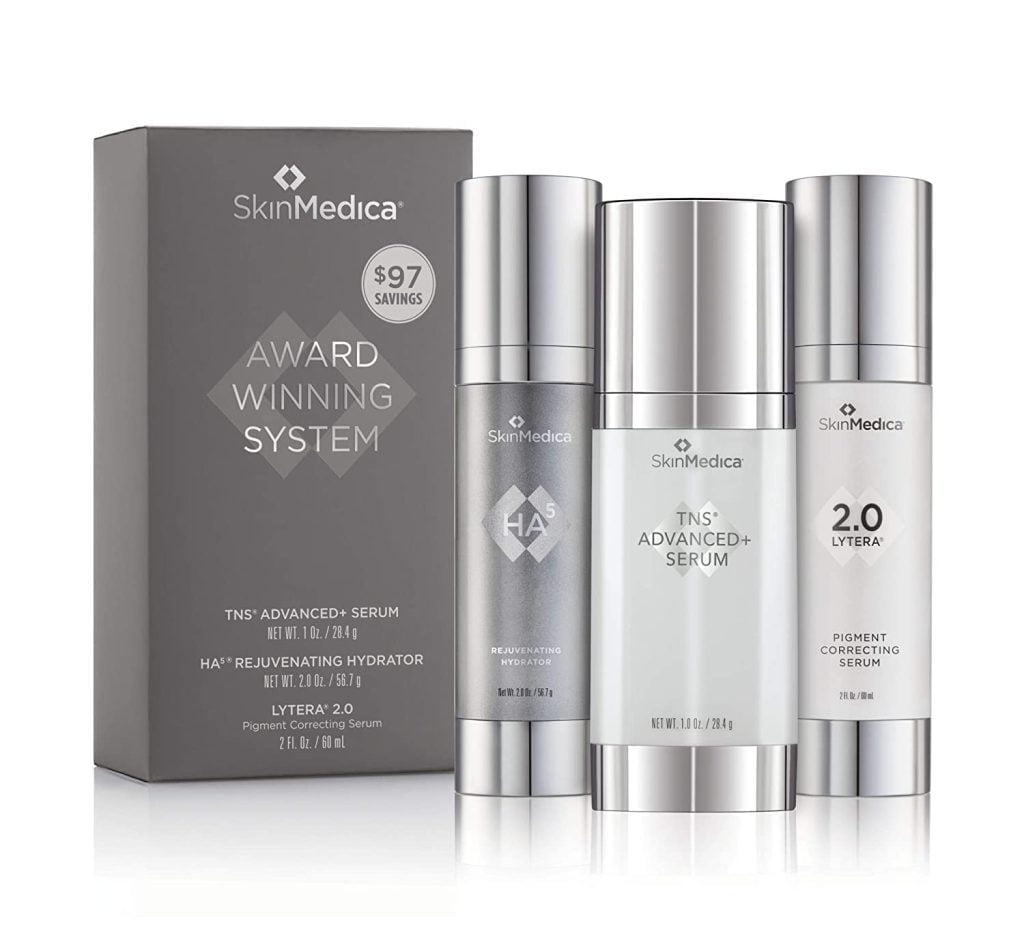 The reviews for Skinmedica are really very good. This line was founded by pioneers in the science of skin rejuvenation. The product is medical grade and their website say's it is FDA approved. Skinmedica's website shares the product is free of parabens, fragrances, retinol, and hydroquinone to accommodate all skin types. Their web-site also says Skinmedica does not product test on animals.
Skinmedica claims initial results occurred in 30 days with optimal results occurring in 90 days. The Skinmedica line price pointe starts at $88.00 -295.00 for each product item.
The product does last about 4-6 months if using a pearl size amount and it say's to use it twice a day.
You can read all about Skinmedica product information here https://www.skinmedica.com/
Whew! that was so much skin care information!!!
Recipe!!!!!
Oh my have I got a good receipe for you! It's healthy and so easy to make! I made it last night! Baked Chicken with white beans and tomatoes! I added some rice and green beans on the side and it was a hit! I' don't know if I told you… but my kids stop by after work and will have dinner with us a few nights a week! I'm for sure not complaining!
I'm sharing the receipe below just in case you want to make a good dinner!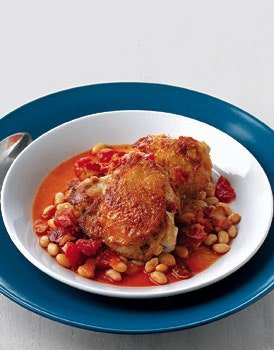 D.I.Y.
A few weeks ago I went thrifting and found a really cute planter!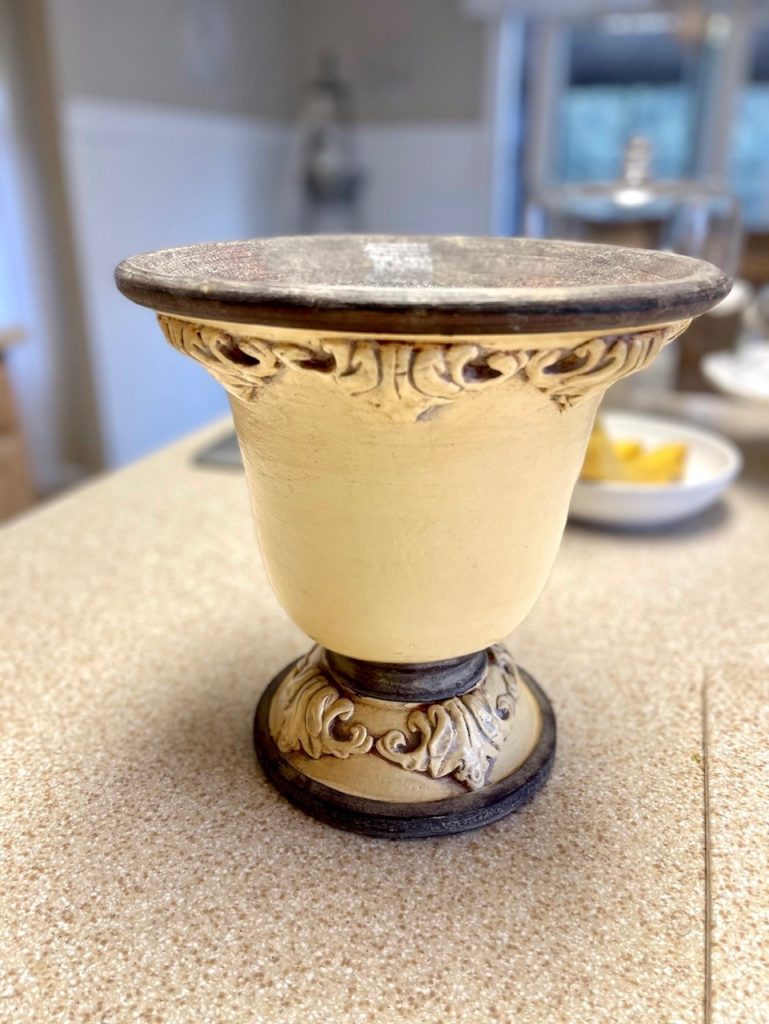 It defiently needed some love!
I had some left over paint from a few projects so I'm giving this little pot a facelift! I'll share this week!
Blog hop!!!
Oh I want to let you know I'm doing a blog hop this week with a few bloggers! I was invited and I'm so excited! I haven't done one of these before! It's on March 1st!!! It's a spring blog hop! There's some really talented ladies in this hop! I'll be sharing all of this with you this week!!!
Movies/Shows
I'm all caught up on Bridgerton … and I just heard The Crown's 5th season is coming in April! It's another show I started watching during the pandemic! Maybe too much TV!!!!
Inspirational Sharing!!!
Today I have a candle making tutorial for beginners from Karen over at designgarnish! Karen is just the sweetest and so talented check her site out as well! https://www.designgarnish.com/candle-making-tutorial-for-beginners-using-a-unique-container/
This blog is very special, JJ from thriving with less really knows how to live! Her blog is amazing! She shares how to live with less! This post https://thrivingwithless.com/kitchen-essentials-when-cooking-for-one/ about kitchen essentials when cooking for one could inspire all of us!
I appreciate you stopping back by The Saturday Scoop, have a wonderful week and I always welcome your comments below!!!
Don't forget to check back this week for our blog hop! This is a sneak peak what I'm working on!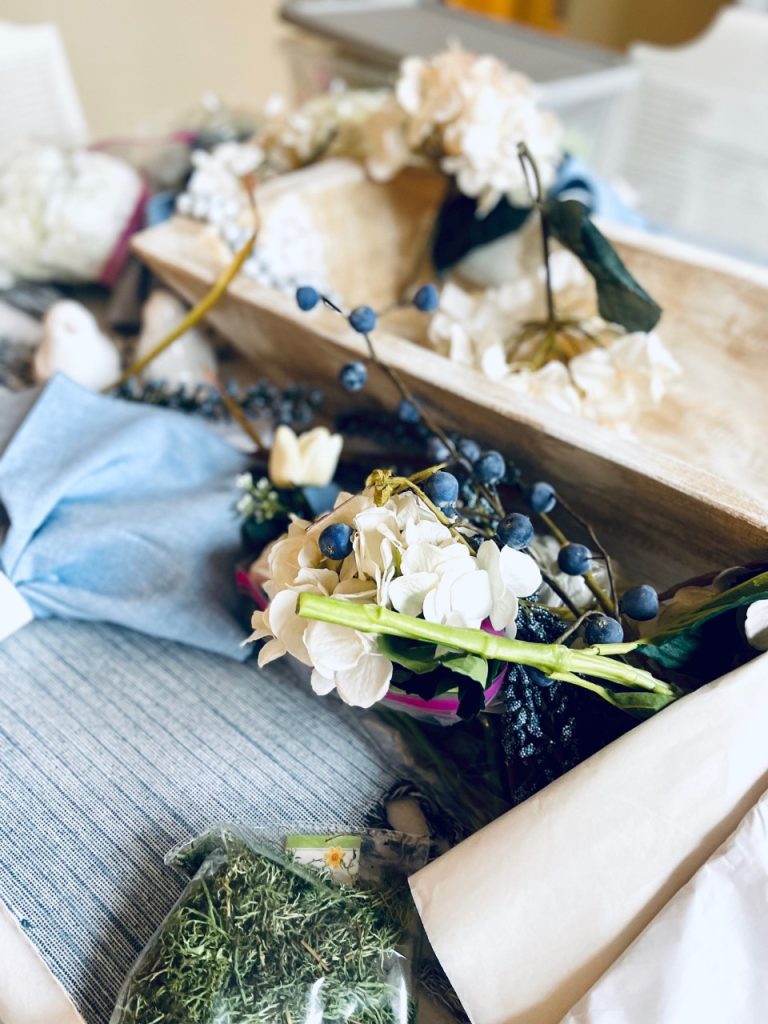 Also this week catch my little tutorial on how I gave a little planter a facelift!!!