Welcome back to The Saturday Scoop!
How are you? I hope you're doing well!
Gosh January is just flying by! All week in my planner I kept looking at the wrong week! I've been a week behind!!! Now that I'm caught up I don't want to rush it, but it's been so cold! So maybe it's okay it's moving along so fast!
Last week I mentioned on The Saturday Scoop I have a few projects going on. Well I want to share them with you just in case you're in need of some ideas! So on Tuesday's I will post on the blog my progress on the projects were tackling. I'll share pictures, resources, and how it's all coming along.
Mario
Oh and I have to add a new project to the list! If you saw on Instagram in my Wednesday stories Mario our new puppy tore some of the wallpaper off the kitchen wall! I was totally shocked!!! Who knew puppies did that sort of thing!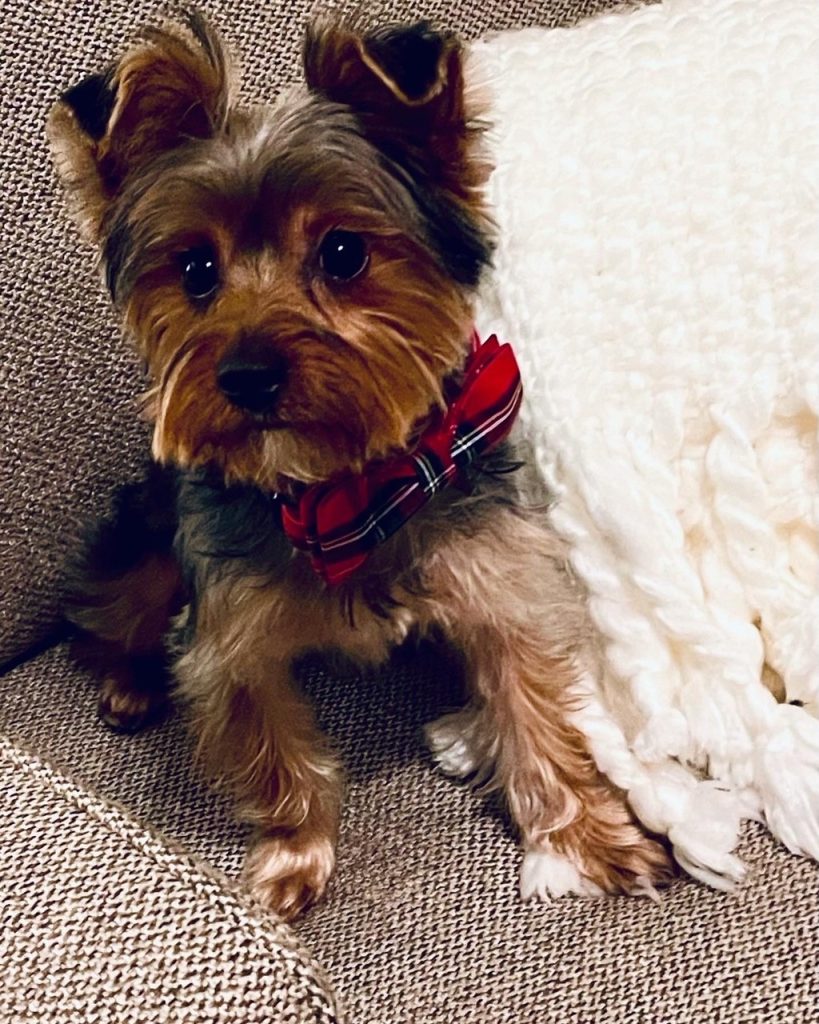 I swear I was watching him! I looked at my phone, sent a quick text, heard him chewing, looked down, and there he was, chewing the wallpaper! So we will be wallpapering and painting the dinning area in the kitchen very soon!
He sure is keeping us busy!!!
Let's talk Valentines Day!!!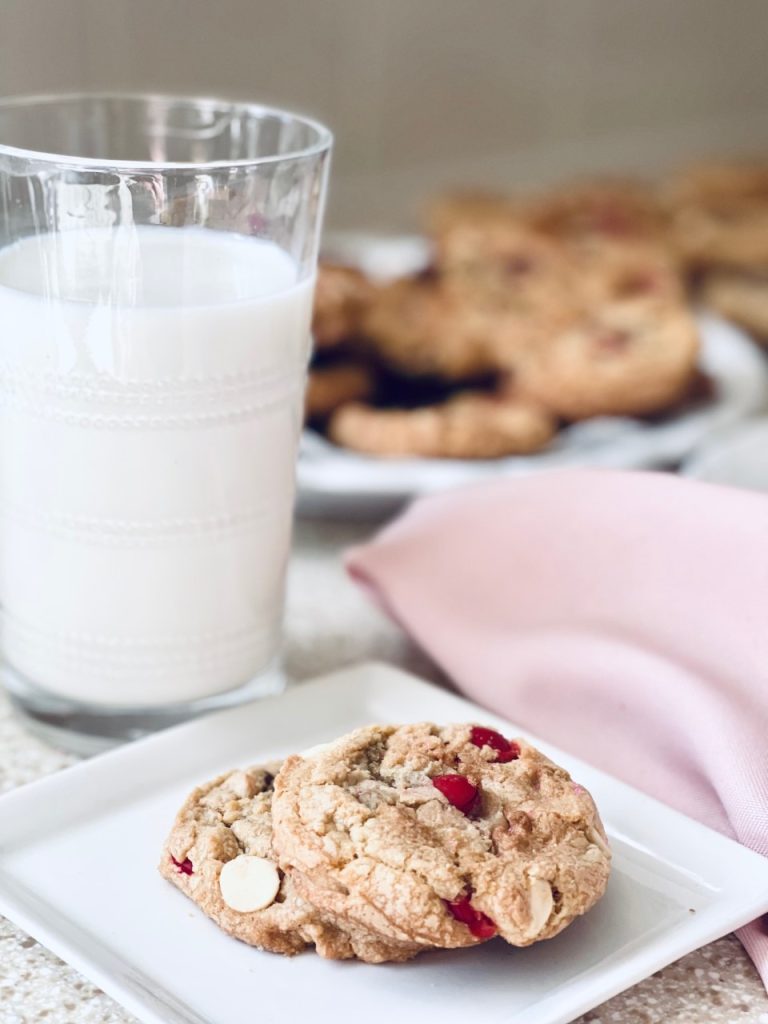 Do you celebrate Valentines Day? It has always been a special day for us! We found out I was pregnant with our first born on Valentines Day! We found our second home on Valentines Day! A home we just loved and spent many years there! Do you know we once hit the lottery on Valentines Day! It wasn't for very much, but it was so fun!!!
I'll make a special dinner for all of us, and one of our favorite desserts! I always do a little something for my husband, kids, and the dogs! Usually it's a card, candy, some sort of gift card, and I'll wrap it pretty! For the dog's it's their special treats!
This year I'm making a raspberry heart cake! I'll be using my heart cake pan! This cake pan is made so well and cake's turn out so beautiful! I have the cake pan linked here in case you are interested. https://houseofmar.com/shop-my-house/ It's also 20 percent off right now!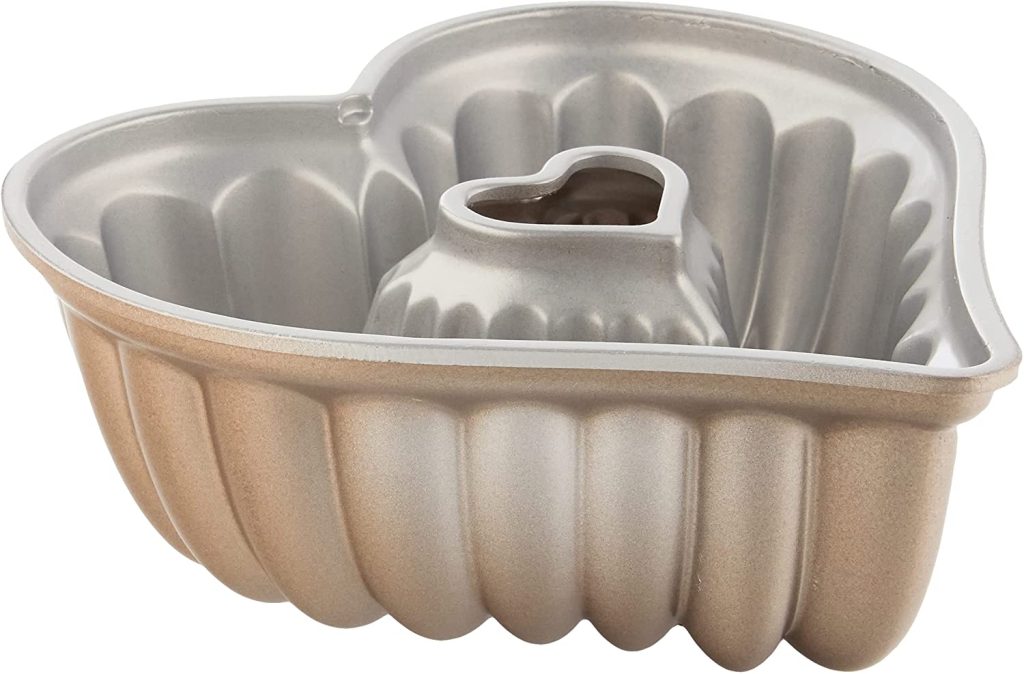 The kids really like my chocolate chip cookies, so I'll make those too! The recipe is from crisco. It's called the ultimate chocolate chip cookie! They are so good! I'll add some red and white m&m's to the mix! A little something extra for us Lol! I've included the recipe at the bottom of the post and it's a print off!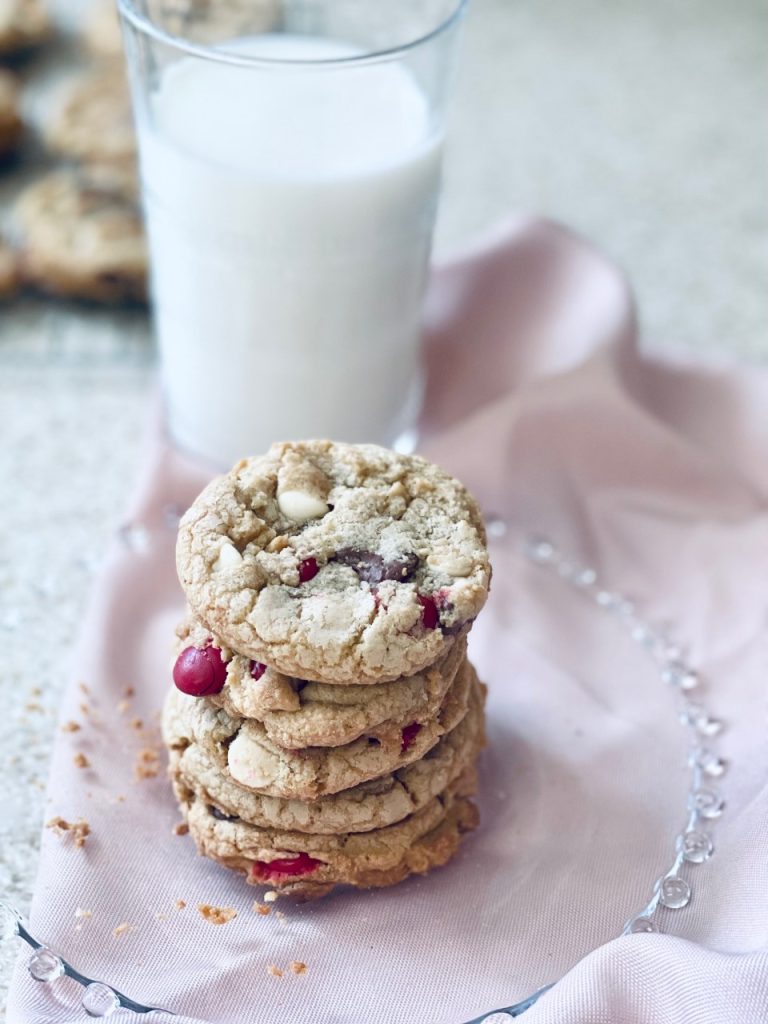 I'll even dress our dinner table for the day!!! It's such a nice day to spend with family!
Soup's on
Have I said how cold it's been! I'm sure I have, Lol! I've been making a lot of soup the last few weeks! One of my families favorites, is a Turkey Tuscany Soup! It's so simple to make! Quick to put together and it cooks up pretty fast! Oh and it's low calorie too… 150 calories per cup!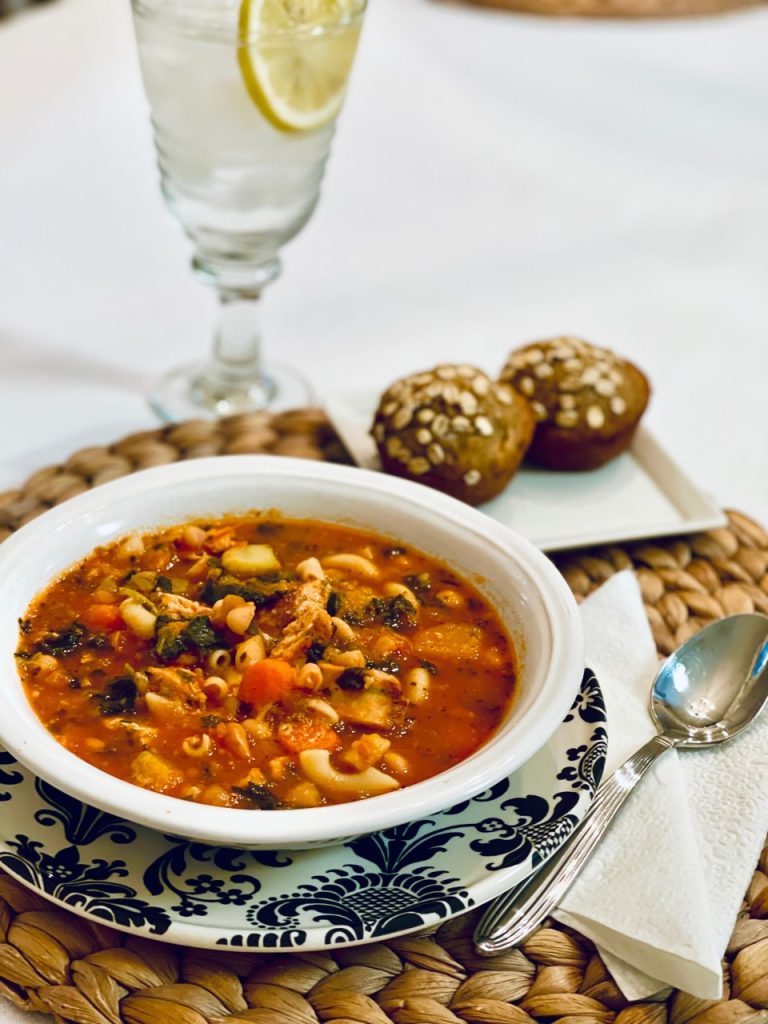 There are lot's of great vegetables in this soup and it's so good for you too! You can click this link for the recipe if your interested https://houseofmar.com/turkey-tuscany-soup/ In the post I show what I use to make this soup!
Books!!!
Do you enjoy reading? I really do! Sometimes I may read two or three books at the same time! They're all different types of books. I may read a self help book, romance, history, fiction or even a crime novel! It really depends on how I'm feeling!
I just ordered a book by Anne Katherine, Boundaries where you end and I begin. It's suppose to be a really good book! I'm all about self care this year! Boundaries are very important for your self and others. I'll let you know what I think of it! In case you would like to join me in reading, I've linked it in my favorites and here!https://houseofmar.com/shop-my-favorites/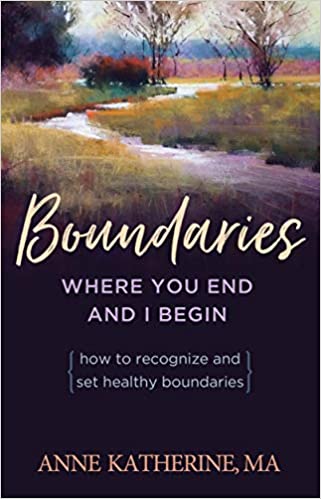 If you decide to join me in reading please let me know!
Well I'm off to a few resale shops this weekend! I didn't get to video last Saturdays boutique visits, there were so many people, and i didn't find anything! This week If I find some treasures I'll share on Sunday on my house of mar facebook page https://www.facebook.com/House-of-Mar-105464757950017and my house.of.mar instagram page https://www.instagram.com/house.of.mar/
I hope you have a fabulous Saturday, thank you for stopping back by The Saturday Scoop!
Here are the recipes!
Ultimate Chocolate Chip Cookies
Equipment
Cookie Sheets

Bowl

Mixer

Measuring cups

Measuring spoons

Wood spoon
Ingredients
3/4

cup

Crisco butter flavor all vegetable shortening stick

1 1/4

cup

Firmly packed light brown sugar

1

tbsp

Vanilla extract

2

tbsp

Milk

1

Egg

2

cups

All-purpose flour

you could use gluten free flour as well in this recipe, King Arthur 1 to 1 flour is great to use

1

tsp

Salt

3/4

tsp

Baking Soda

1/2

cup

Milk chocolate chips

1/2

cup

White chocolate chips

1/2

cup

Red m&m's
Instructions
Heat oven to 375, beat first five ingredients together in a large bowl with mixer on medium, stir together flour, salt, baking soda, add to the wet mixture then add chips and m&m's stir until well blended,
Drop by rounded tablespoon or I used a melon scooper depending on the size cookie you want. Place 3 inches apart on an ungreased baking sheet.

Bake for 8 to 11 minutes, cool for 2 minutes and then remove and place on a wire rack to cool completely.

Makes 3 dozen cookies, depending on size
Turkey Tuscany Soup
Ingredients
5

Links

Turkey Sausage

4

Cups

Chicken Broth

14.5 oz

Can

Italian style stewed tomatos

14.5 oz

Can

Cannielle beans

2

large carrotts

1

large zucchin

1

Cup

spinach

1/2

Cup

kale

1

Cup

butter nut squash

1

small onion

2

tsp

teaspoons crushed garlic

1/4

tsp

black pepper

1/2

tsp

tsp salt

2 to 3

tbsp

olive oil, extra virgin

1/2

cup

of pasta noodles

parmesan cheese optional
Instructions
Brown the turkey sausage evenly in a pan with a tablespoon of olive oil. Add to your stockpot olive oil, garlic, and onions, cook until the onions become soft, add the cut-up vegetables

Next, you'll want to add your cannellini beans or great northern beans to the pot. Make sure to rinse the beans!

Stir together, cook on medium to low heat for about 8 to 10 minutes. Cut up the sausage and add . Blend the Italian stewed tomatoes in a blender, I use the pulse button. Add chicken broth and stir in blended tomatoes to the pot.

I then add my seasonings, bring to a boil and add in your pasta noodles, cook for an additional 10 minutes and then simmer for 25 minutes.

I grate a little parmesan/romano cheese to the top of the soup once it's done
Let's talk about Valentine's day! It's right around the corner! I just love celebrating it! Do you celebrate Valentine's DaI'll make a special dinner, a favorite dessert and I do a little something special for my husband, kids and the dogs!!! I love anything & everything about romance Lol!Today I'm sharing a few favorite dessert recipes that I make for valentine's day! My family really enjoys my chocolate chip cookies! I add red and white M&M's to the mix!