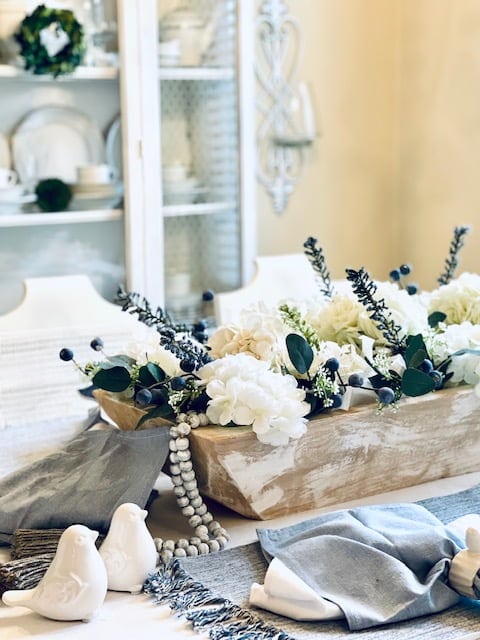 Welcome back to The Saturday Scoop 12!!
Oh my goodness what a week! I know, I'm feeling it too! Heavy hearts and feeling so sad! I'm doing so much praying! I do believe in the power of prayer!
What have you been up to this week? I've been busy decorating the house for spring! Trying to make myself and those around me feel happy!
What I've been working on!
So this is what I've been working on!
Last week on The Saturday Scoop I said I would share the project I was working on! I painted the cutest little planter pot, and love how it turned out! I used left over paint from a few projects. The pot I found at a resale store and at a good price too!
It was so easy to do! I used a gray paint from Magnolia home paints! Have you tried Joanne Gains paint line from Magnolia Homes? I love it!
This past summer I use the brand for my front door and I became a fan! In case you missed my front door you I'm sharing it today on The Saturday Scoop 12! You can click this link here to see it!https://houseofmar.com/front-porch-makeover/
The paint spreads so easy and the colors in this line are amazing!
I actually bought the the gray paint color off of a clearance rack. The clerk said someone had them mix the paint and then didn't come back for it!
So… when you're at the hardware store check the clearance area's for all the good sales! The other paint I used was left over paint from the den. Two paints together created a nice patina!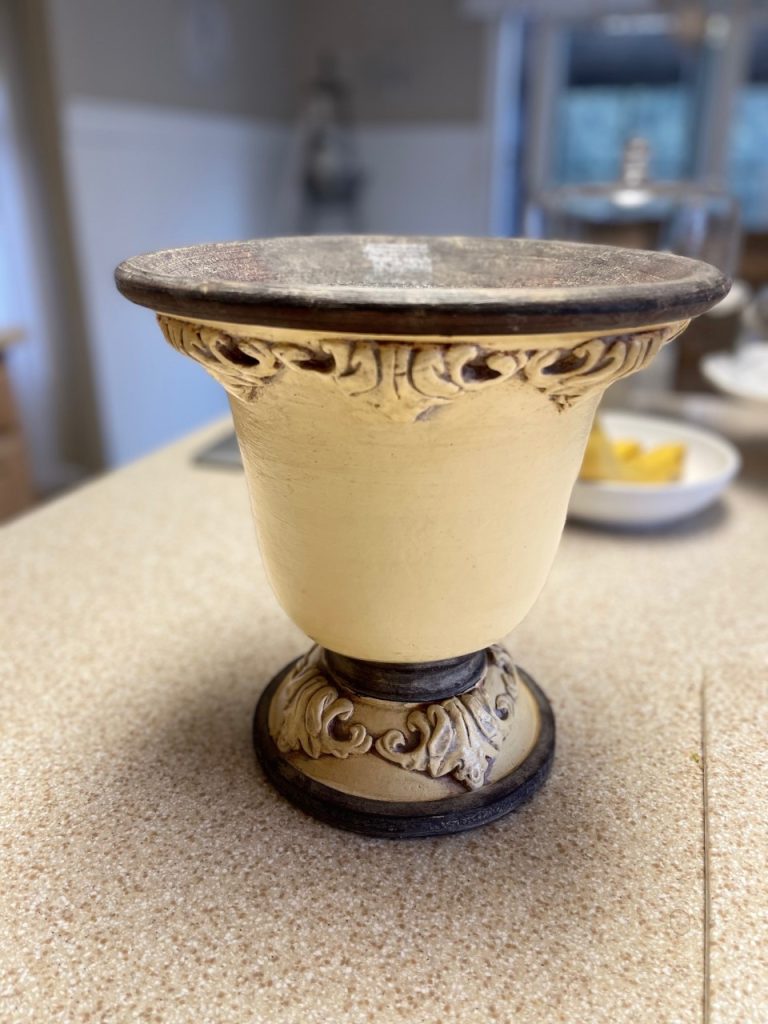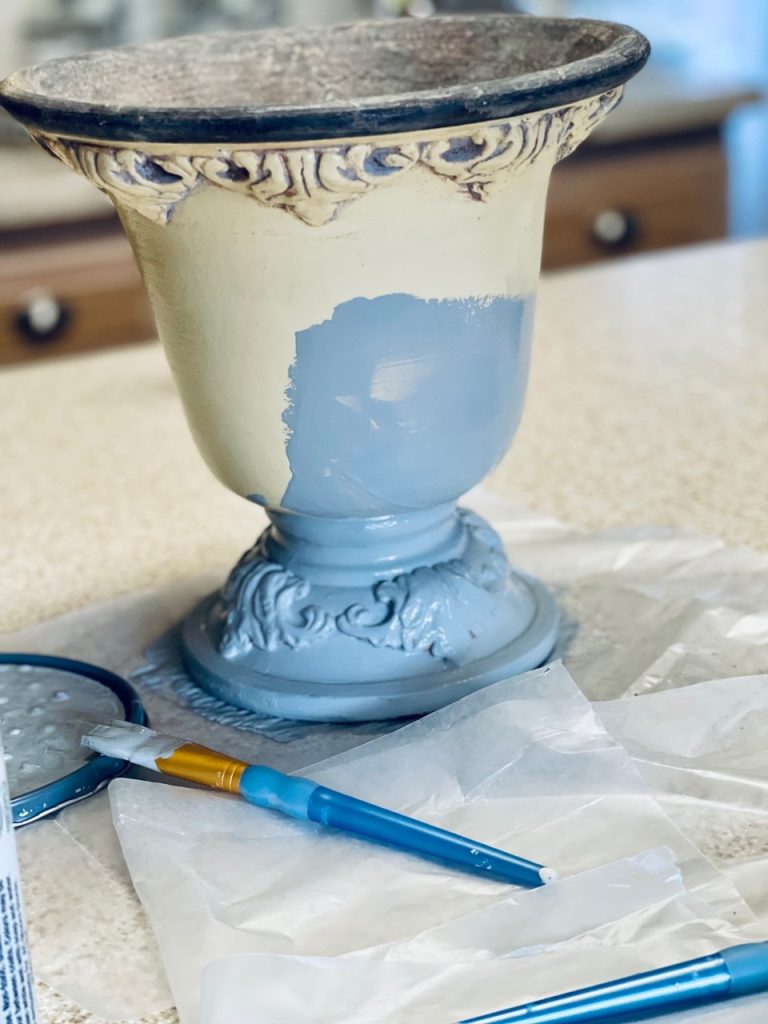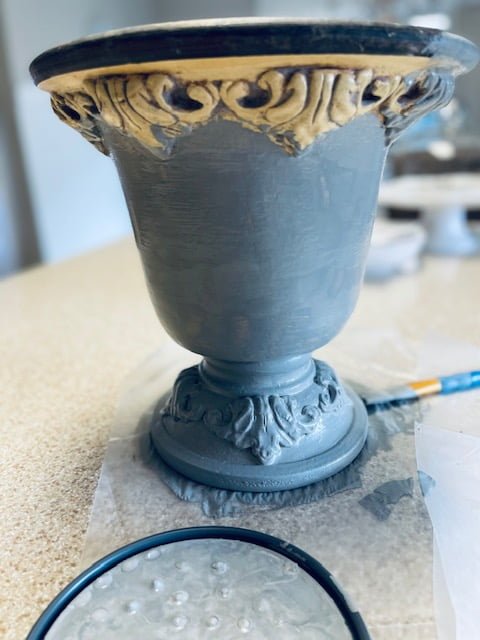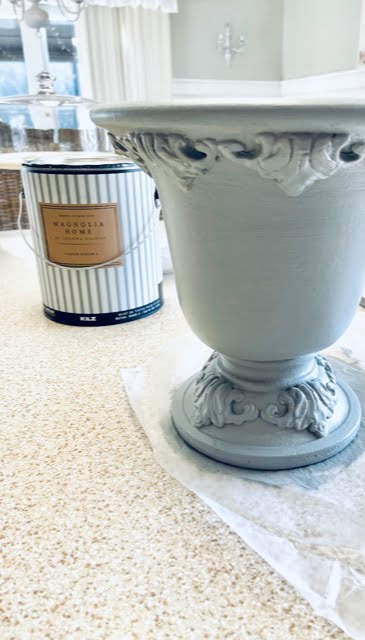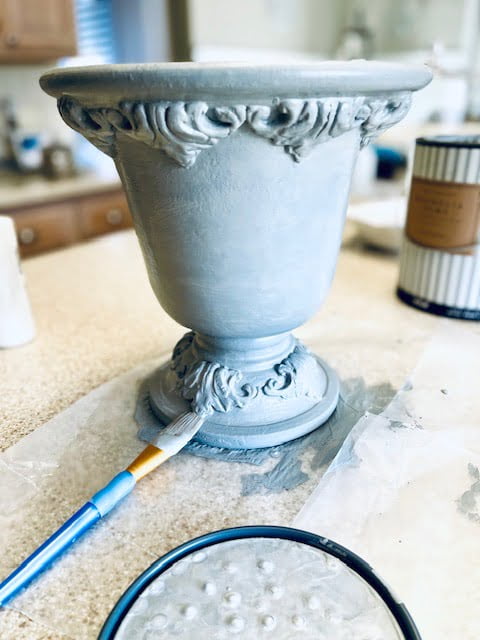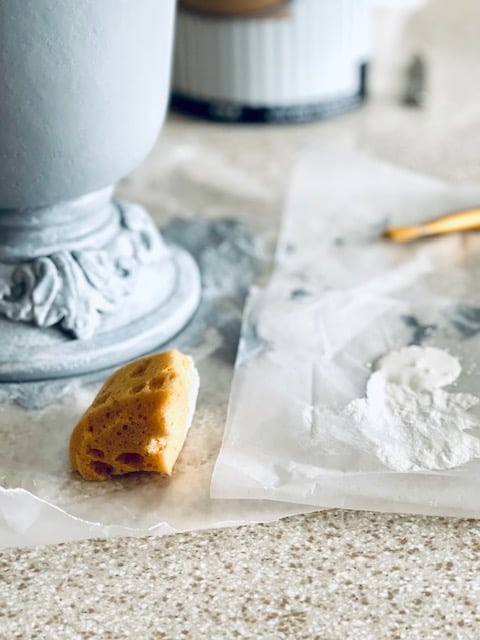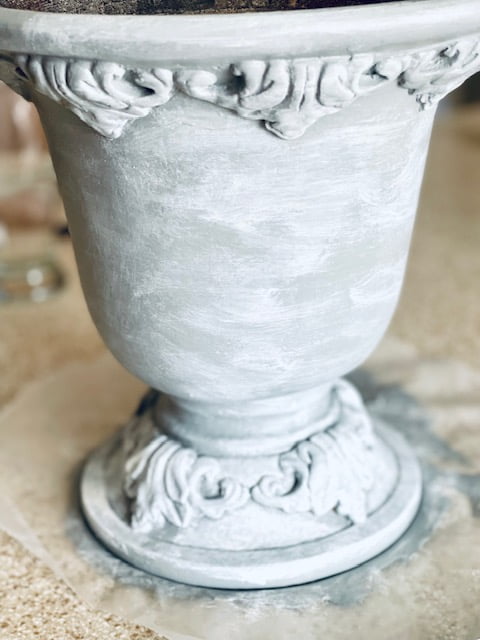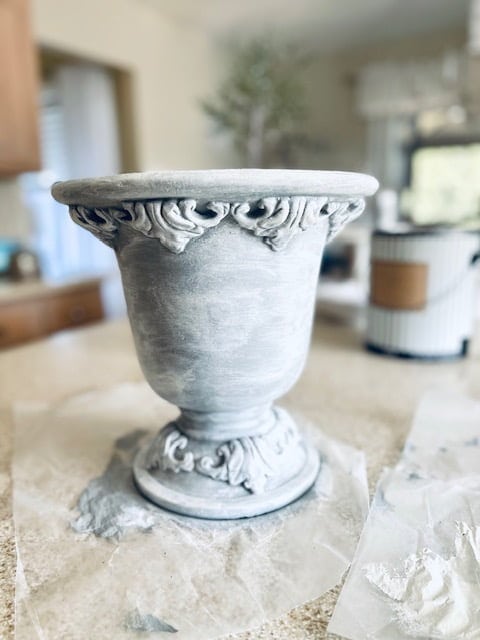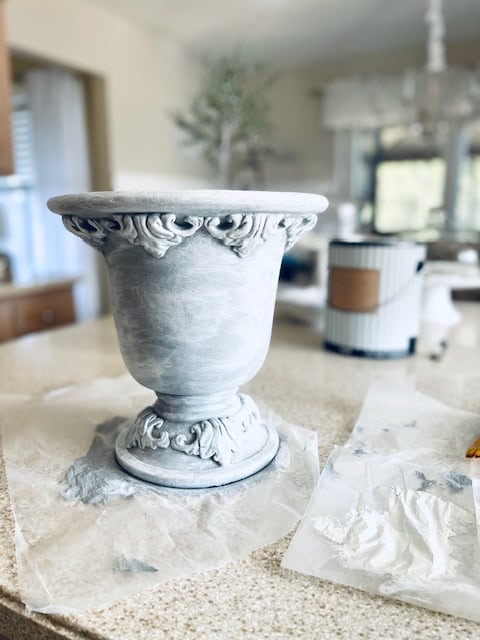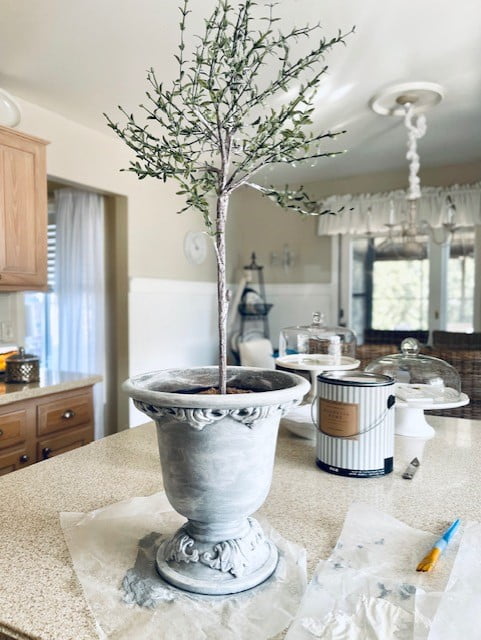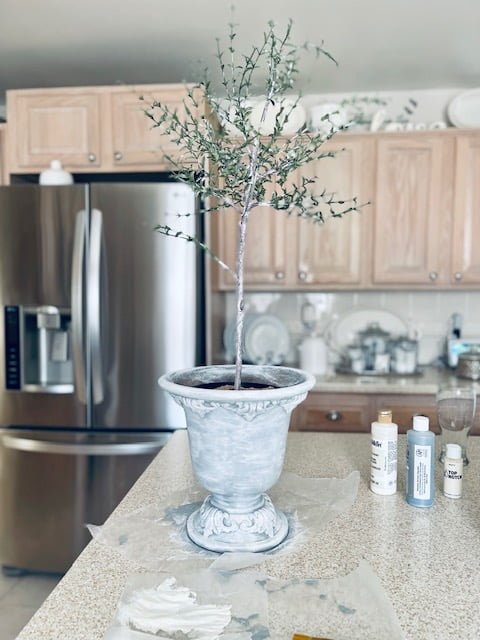 The Spring Hop!
Last week on The Saturday Scoop I talked about a spring hop that I was doing. It turned out so fabulous! I was so honored to be included in this spring hop with such a group of very talented ladies! If you missed it you can catch it here on The Saturday Scoop 12 at this link!https://houseofmar.com/spring-table-scape/
Skin Care!
Well I received so many emails about my skin care talk from our last two weeks on The Saturday Scoop! So I want to make sure I address what emails I received! Like me many of you are finding with the winter months your skin is dry!
Also I received emails expressing as we get older how our skin is changing! It really doesn't seem to matter the age we all are seeing and feeling the change!
I think we know good skin care is so important! We also don't need to spend a fortune to get great looking skin! There are so many products on the market to care for each of our needs at whatever price pointe you are comfortable spending!
Because there has been so much interest in skin care each week on The Saturday Scoop I'm going to share some information each week what I have tried ( I've tried so many!) and what information I find about getting great skin!!!
Good News!!!
I have some exciting news! I've been accepted into a few programs that can save you and I money!
In the coming weeks I'll be sharing all this information with you!
Inspiration for us!
Sweet Valley Acres shows us how to use an alternative wreath for our front door https://sweetvalleyacres.com/a-front-door-wreath-alternative-perfect-for-spring/
I'm sharing a cute on line boutique today Anne and Gracie boutique https://annandgraceboutique.com/
Cocoon Raw has you covered with all your planting needs!https://cocoonraw.com/landing/ check this site for our spring and summer gardens!
Today I'm on my way out to show homes! It 's the real estate season!! If you have some time and want to read a few of my real estate post about listing and purchasing I have linked both of these post just in case!
How to prepare your home to sell, https://houseofmar.com/selling-in-a-sellers-market-and15-tips-to-prepare-a-home-to-sell/
Buying a home in a sellers market. https://houseofmar.com/buying-a-home-in-a-sellers-market/
Thank you for stopping back by The Saturday Scoop 12!!! Have the best day, and I'll see you back next week on The Saturday Scoop!
The steps I used to paint the little planter
Clean and dust your item
Use a flat surface
Put down paper or wax paper to cover your surface as to not get paint all over!
Make sure to have good lighting
Items I used to paint the little planter
Paint: you can use any brand, for this project I used two different paint colors
Paint brush: according to the size of your item.
Sponge: I used one for paint projects
Wax paper: to cover the surface
Paper plate: I like to use a paper plate to dab off paint or mix in some other color to my paint.
Crafting paint: I used a little crafting paint and added a drop of silver to the white paint to lighten it some.