Welcome back to The Saturday Scoop, today I'm sharing some easy fun party ideas for Labor Day!
Can you believe it's the last Saturday in August, and Labor Day is next week! I don't even know where August went it flew by so fast!
With Labor Day next week it sure feels like the last days of summer. My family and I like to celebrate the end of summer by having a Labor Day party!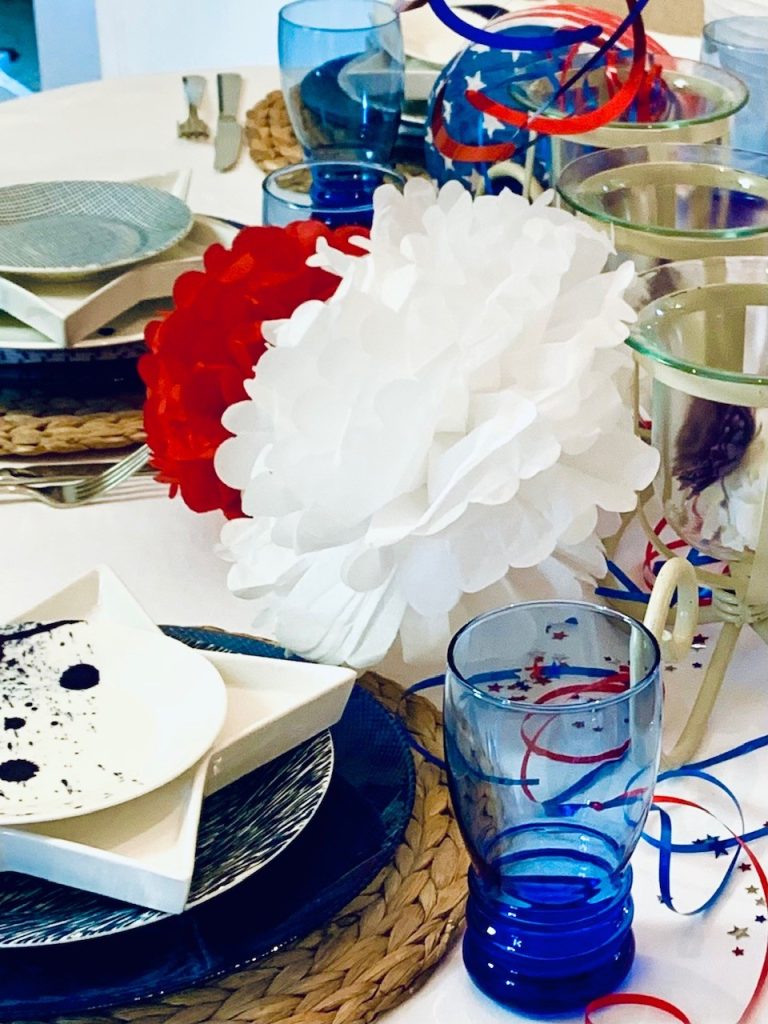 But I like to make it as easy as I can with lot's of fun!
If you've been here for a bit you know I like a nice table scape. So setting a nice table is one way I like to set the mood for any party!
As I do with all of my summer parties I add colors of red, white, and blue, it's such a fun way to add a festive feel to any summer party!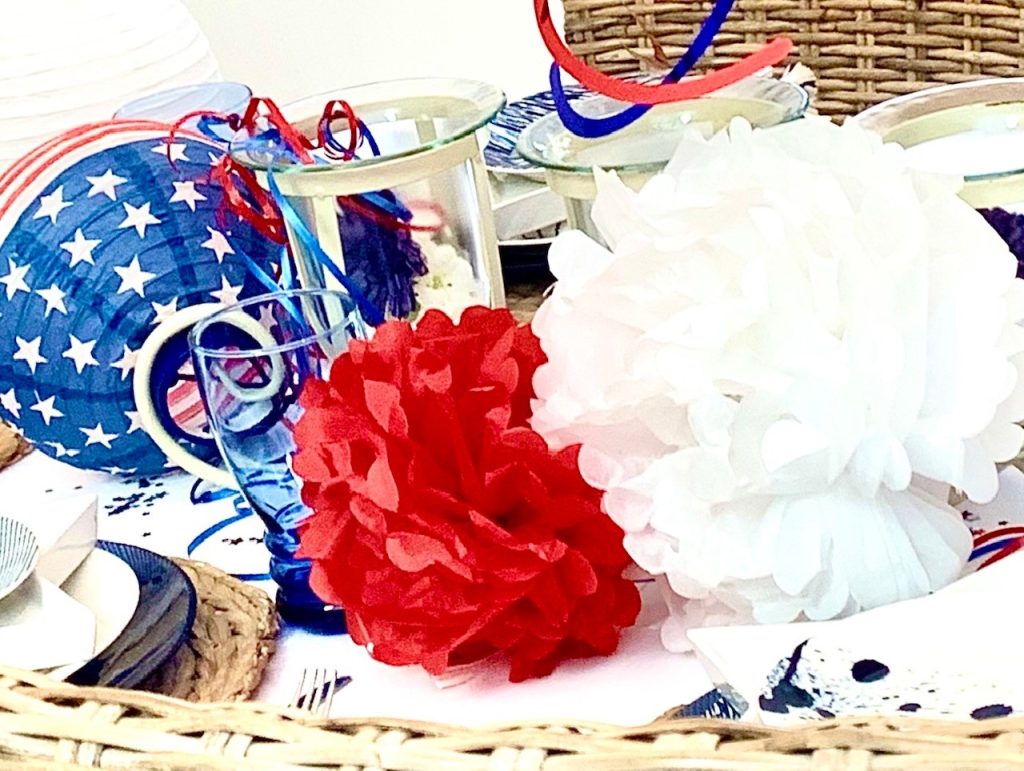 The best place to find decorating ideas for Labor Day, Fourth of July, and Memorial Day are Amazon and the Dollar store! Not to mention both have great pricing and have plenty of décor to celebrate the summer holidays! This is a link to Amazon https://www.amazon.com/b?tag=houseofmar6-20&linkCode=ur1&node=5622719011
For many of my table scapes I'll add streamers, confetti, pompom's, and mix and match dishes. An idea that was shared with me years ago from my grandmother.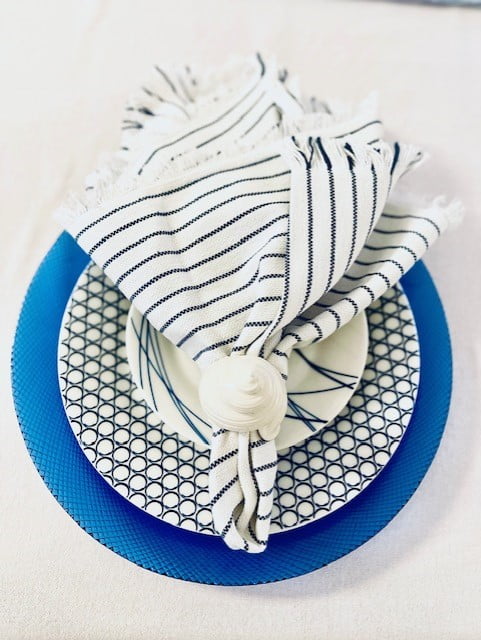 She said to mix and match your dishes, it gives the table a more classic look! Got to love those wise Grandma's!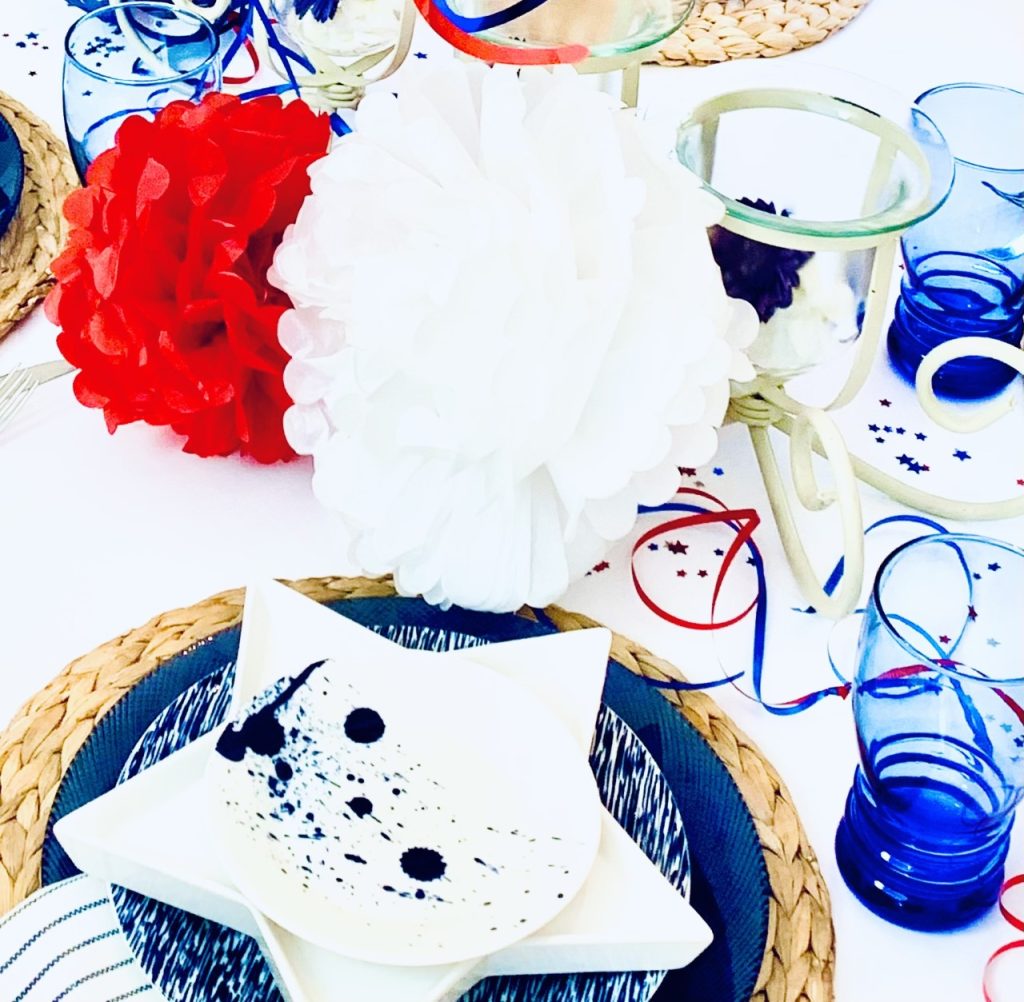 I also find it fun to use blue and white dishes in the summer months. Colored napkins to match the festivities also adds a touch of fun!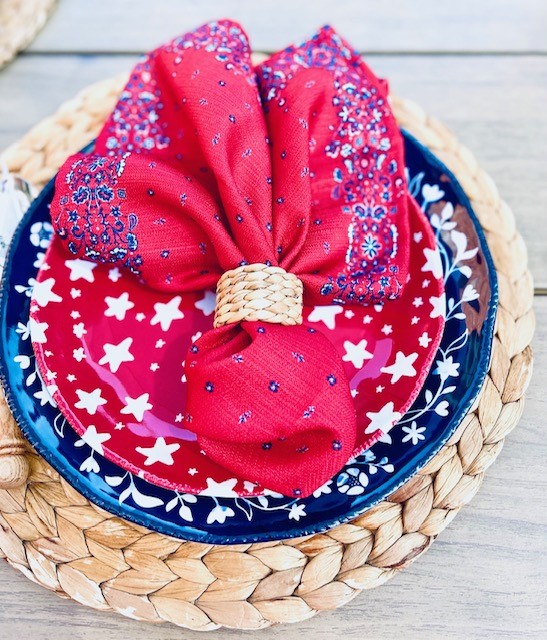 If you like easy like me and want to make it simple adding some fresh flowers to your table scape is a great idea!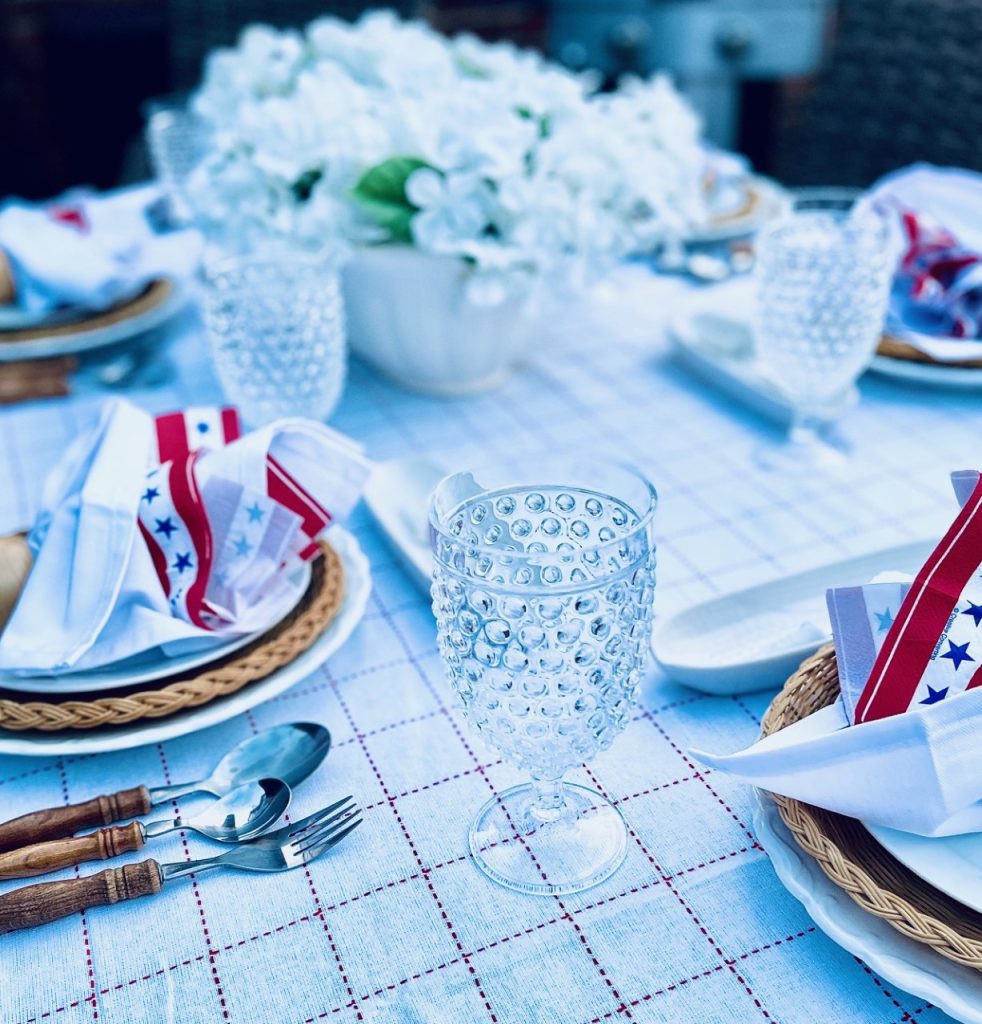 When celebrating Labor Day we must have some favorite summer foods! I enjoy adding red, white, and blue color foods to the menu, another fun idea! My gluten free jello cake is always a hit at our summer parties and it has all the fun colors!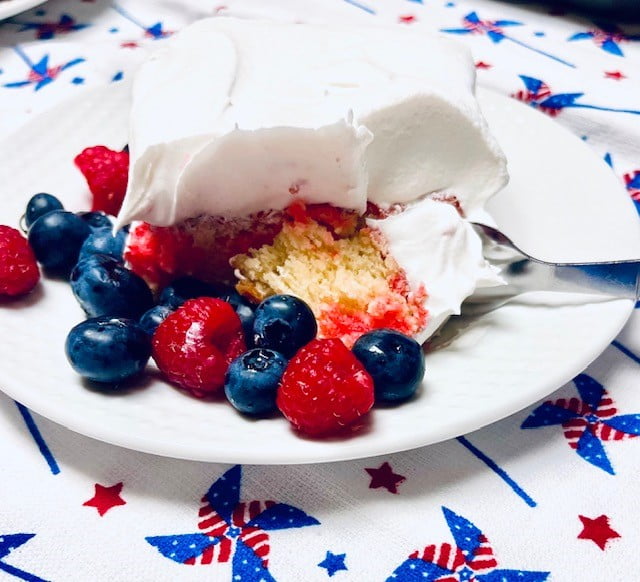 I shared this recipe in my Fourth of July post because it's one of my family's favorite desserts. You can see it here https://houseofmar.com/gluten-free-raspberry-poke-cake/
We also enjoy gluten free ice cream waffle sandwiches' which are a big hit at any party! Adding some red, white, and blue sprinkles to the sides is so festive for Labor Day!
You could also serve gluten free smores for another easy dessert, who doesn't like a great smore!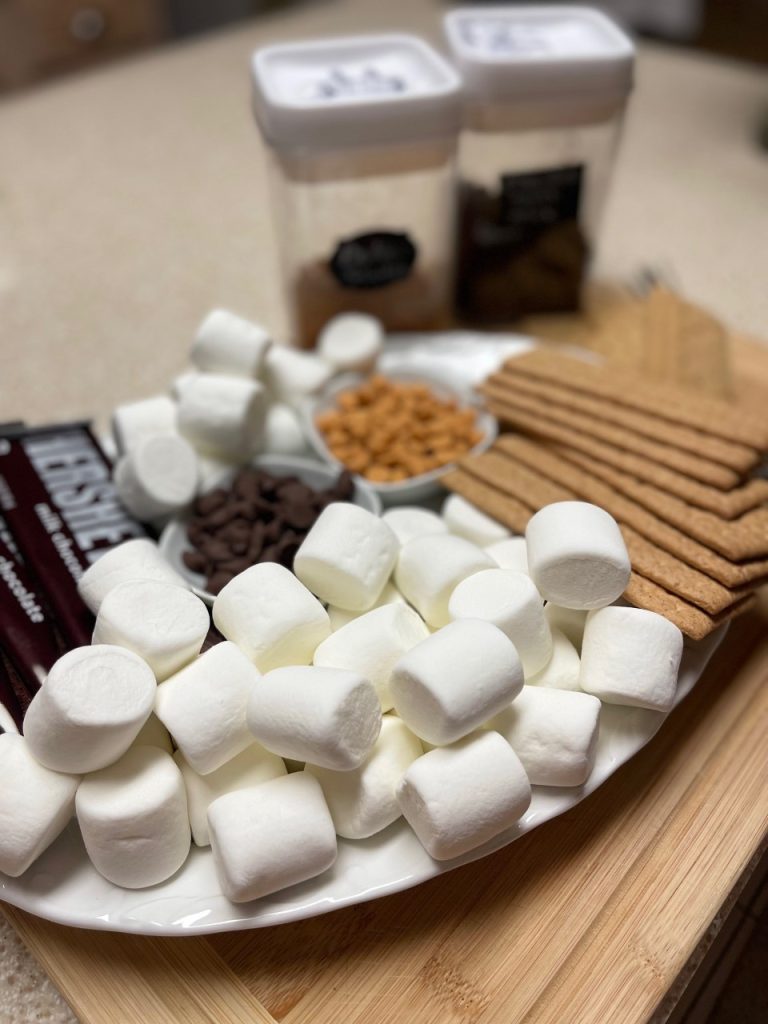 This summer we made banana smores and they were so delicious!! We used foil as a little pan keeping all the smores ingredients in the banana peel when it's done you eat all the deliciousness with a spoon!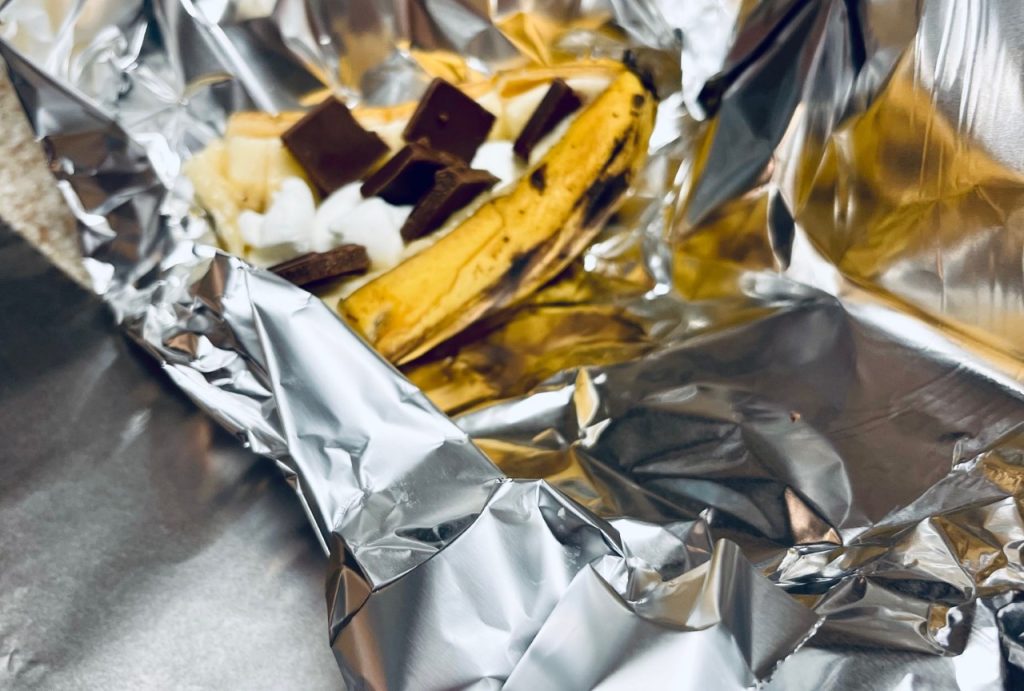 All of these dessert ideas take minutes to put together so easy peasey!!! Sometimes we need to be as simple as can be!
Charcuterie boards are also easy to prepare for a party! And… you don't have to cook, you can use items you have and place it on a board, tada!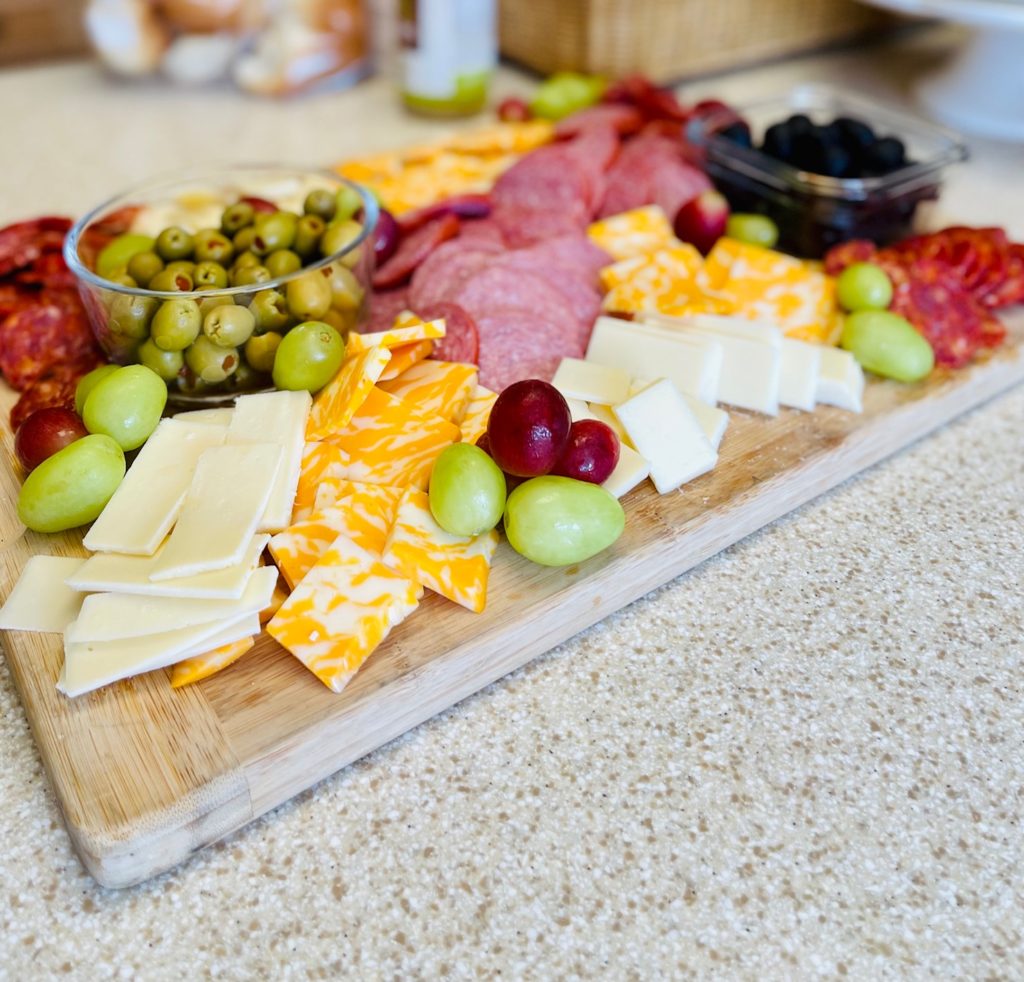 Another easy idea that's quick to put together is pasta salad!!! Most everyone loves a good pasta salad!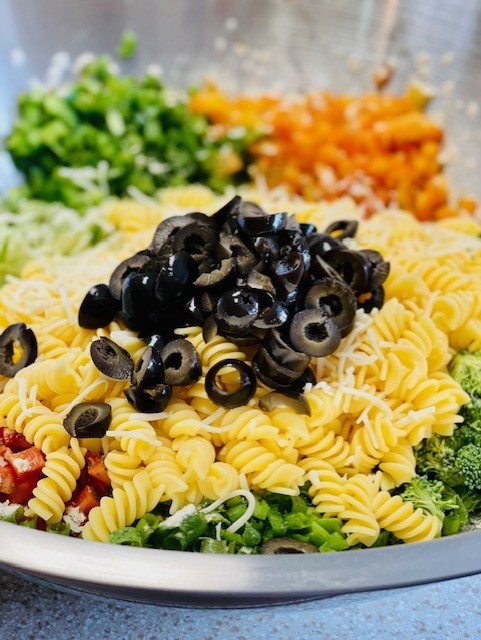 We will most likely barbaque and I'll be making sure to read ingredients on any brats, hotdogs or sausages we buy making sure the item is gluten free. Even meat can contain gluten in the ingredients. The brand of meat's I use most often is Boar's Head, the whole line is gluten free.
Things to do at a Labor Day party!
Games are a great way to have fun at a Labor Day Party! My family loves to play crochet, bat mitten, and cornhole. All are very easy games to play and you can have a number of people play, so no one is left out!
Let's not forget something to drink! Lemon aide or sweet tea in a pretty dispenser is simple and easy to make and so refreshing for a summer party!
I hope these ideas help you to have a fun and easy Labor Day party!
As always I thank you so much for joining me on Saturday at The Saturday Scoop!
Wishing you the best weekend!!!!
Mary Anne!!!!
Here's a few post sharing ideas for summer holiday table scape's https://houseofmar.com/memorial-decorating/